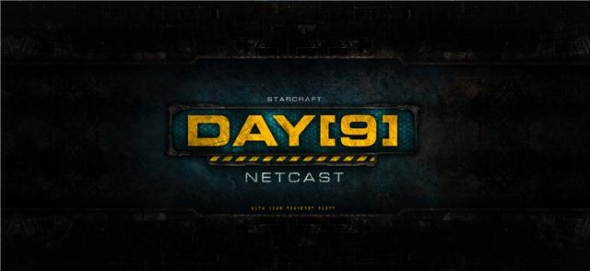 Beta has reached its conclusion. After months of testing, 18 patches, thousands of words penned about the game, its finally time to release a finished product. We have something to settle first. A crown to place, to the man most deserving of the title "best in beta".
Day9 and Razer have delivered just that. 8 handpicked competitors, vying for $2000 , bragging rights, and a title that will remain for eternity. Fame. Girls. Starcraft is
mainstream
now right? So we can earn women with skill). Yeah, that sounds about right.
Many were considered, 8 were chosen. These are all men who need no introduction. They are the ballers, the hustlers, the malefactors of destruction. They will take the map, destroy your army, and make you leave the game feeling wholly unsatisfied.
They are the gangsters of beta. Here is the crew in its entirety.
IdrA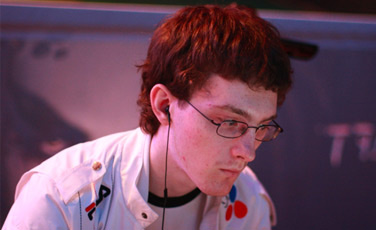 I tried being humble, humble get no respect
Tester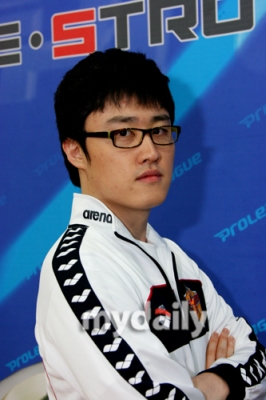 It ain't hard to tell, I excel, then prevail
IntoTheRainbow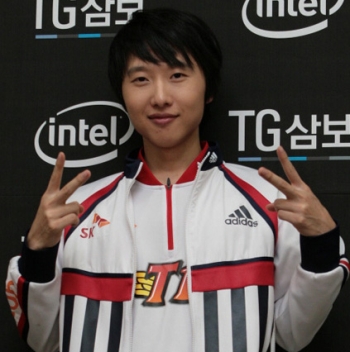 I never went no where, but they sayin' Rainbow's back
Dimaga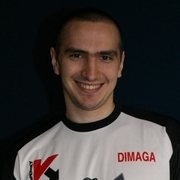 Been to Hell and back, I can show you vouchers
White-Ra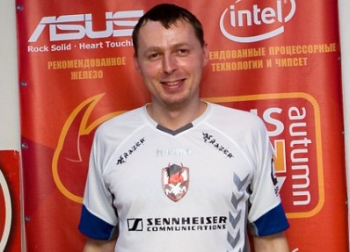 Married to the game, but she broke her vows
TheLittleOne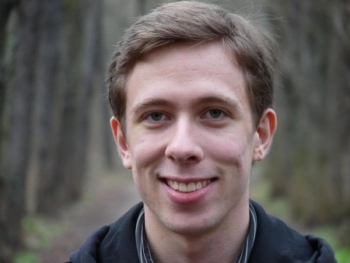 I'm every color of the spectrum like Roy G Biv
Huk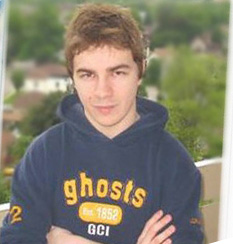 Ain't never did a crime I ain't have to do
Qxc
*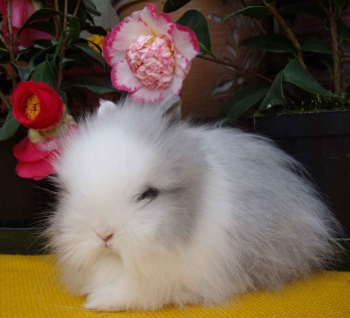 I pack heat like I'm the oven door
* Artist's depiction
They are
pretty good
. Each one of them has the capability of taking games from the best of the best, each of them with unparalleled street cred (however "street" you can be on the internet at least).
For those of us unfamiliar with who exactly oGs is, and who these Koreans are (this is more or less everyone on TL right now), we prepared a special introduction as to why you should watch out for them.
Introducing oGs
by Milkis
It's hard to say that oGs is a normal clan that the westerners are familiar with. No, it's more accurate to say that oGs is a gaming team, as they are filled with retired Starcraft progamers, KeSPA referees, and ex-coaches.
o
ld
G
eneration
s
is a clan that was created to slowly evolve into a Proteam, as they are a group of close-knit players who suggest that anyone thinking of joining them should have have a drink of soju and a round of Korean BBQ with them first.
Their experience as progamers definitely shines in their performances in tournaments and clan battles. With players like
Cool
all killing their rivals WeRRA in the semifinals and ENSNARE all killing Prime in the finals of Star2gether clan invitationals. oGs stands undefeated in the Starcraft 2 scene thus far, standing victorious over every other clan that had dared to challenge them all the while their players continue to dominate individual tournaments, as seen by an oGs finals between
TheStC
and
Cool
at the first WTA Championship.
Will the foreign players be able to stop the best players in Korea, and show that this isn't Starcraft? Or will the Korean momentum prove too difficult to stop? We'll have to watch and see.
Their Roster is as follows, as of May 13th.
Guild Masters:
[z-zone]SoO
,
Spunky
Protoss
Spunky (
Spunky
- ex-Starcraft 1 Progamer)
sSKS (
TesteR
- ex-Starcraft 1 Progamer / ex-Coach of eSTRO)
SiLveR (
Silver
- ex-Starcraft 1 Progamer)
VicaL (
Vical
- ex-Starcraft 1 Progamer)
InCa (Song Joon Hyuk)
Zerg
과일장수 [Fruit Merchant] (
Cool
- ex-Starcraft 1 Progamer)
TheWind (
TheWinD
- ex-Starcraft 1 Progamer)
SiRaSoNi (
SiR@SoNi
- ex-Starcraft 1 Progamer)
SoO (
[z-zone]SoO
- ex-Starcraft 1 Progamer/Coach for Pantech)
Rain / BlueMassage (
[kor]-Rain
- ex-Starcraft 1 Progamer)
박용욱 (
sigamari
- ex-Starcraft 1 Progamer)
FreeDom (
Freedom
- ex-Starcraft 1 Progamer)
zenio (Choi Jung Min)
Terran
oGsGon / Feeling (
Bright
- ex-Starcraft 1 Progamer)
NCYellow (
RainBOw
-ex-Starcraft 1 Progamer)
TheStC (
TheStC
- ex-Starcraft 1 Progamer)
ENSNARE (Kim Sang Cheol)
Random
GARIMTO (
GARIMTO
- ex-Starcraft 1 Progamer / Commentator)
And now a word from our esteemed tournament organizer, who also knows how to
hustle
.
Day 9 Interview
by Chobopeon
+ Show Spoiler +
TeamLiquid.net: Why hold the tournament?
Day9: I've been doing the daily cast for eight or nine months now. Three or four months into it, I recruited people to assist me because putting out regular content is so much work. We got to talking and wanted to hold a big, fun event for the release of StarCraft 2. What began as an idea for a simple cast and a happy birthday to Blizzard expanded into a gigantic event. That's the birth of the launch party. The tournament was a natural extension.

I've always wanted to do a big live event where a major tournament finale takes place in America.
People love shoutcasts. You always hear Americans saying, "I only wish they had a huge OGN cast here." Well, I couldn't get Bisu or Boxer but I can get these supremely talented dudes to duke it out with Razer providing some nice prizes.

TeamLiquid.net: Why these specific players?
Day9: It actually worked out incredibly well.

I wanted a good mix of players. You'll note the 3 Americans, 3 Europeans and 2 Asian players. You could even say Idra is half and half considering he's lived with CJ Entus for a while.

With just that idea in mind, you have to get some big names. The obvious ones are people like TheLittleOne, whose creativity is renowned, Idra, who is just plain solid, Tester, who is one of the best in the world and QXC, who has just been tearing it up all over.

When I was done, I looked at the list and was surprised myself. I thought, 'That was easy.' It was a good mix of races and nationalities.

TeamLiquid.net: Are there any other players we should know about who aren't in the tournament?
Day9: Well, I limited it to 8 players for a few reasons. It's easier time wise, number one. Also, it's nice for observers to get the chance to see people play multiple times in a row. All the players I invited are phenomenal players and I get to watch them, so I'm happy. With the daily casts, I get to see a lot of replays and think about them and all these invitees, I personally wanted to see more games with.

TeamLiquid.net: It was a great choice. The audience gets to watch and become more familiar with individual gamers, giving us a chance to form a real attachment and become serious fans.
Day9: Right.

As far as other players that everyone should know about: The folks on oGs, other than IntoTheRainbow, Tester, like Ensare, the guys on the Prime team like Check and Maka. From Europe, Haypro, Morrow, Jinro. The EG guys from America. Nony.

TeamLiquid.net: How hard is it to run a tournament like this?
Day: Incredibly hard. It's funny, tons of people assume running a tournament is pretty easy. I've been in numerous tournies where I thought, 'Oh my god, I can't believe these people are so disorganized!' It's funny once you are actually the organizer, it makes you really appreciate people like the Zotac and TL folks. Just being able to organize and even and get things to go smoothly is an enormous task.

Lining up time zones, playing games, replay corruption, disconnection, observers, refs and a ton of problems that are the fault of nobody but are real obstacles. It's incredibly difficult and super time consuming. (editor's note: we often feel this about coverage too)

TeamLiquid.net: Can you talk about the skill difference between different servers? I know it's difficult to delve too deeply about who is on top of whom with the divide but do you have any insight?
Day9: I'm not a believer in the idea that one server is particularly stronger than another but the servers definitely have stylistic differences.

Asians tend to be aggressive. They use seemingly suicidal all-in builds, like a Zerg forgoing Drones completely in favor of 'lings and Roaches. Europeans try to execute these clever strategic plays with neat transitions and funky unit compositions. Americans tend to be passive and wait for that one big, strong push.

The distinct styles means weak players are super exploitable. Asians are often too aggressive, Europeans have no unit count and Americans are so passive that you can just take over the map expanding.

At the very top of the servers, Koreans have an edge. Obviously this isn't some innate gene that gives them the advantage in StarCraft. Not that I know of anyway.
TeamLiquid.net: Not that you know of...
Day9: Time devoted to play by teams like OGS and Prime lead to better gamers. Devoted people with lots of time is very helpful. Over here, we have jobs and school that cuts into that time. The EG fellows are quite a ways ahead because they constantly hang out and play and chat with each other and are not afraid to experiment.

TeamLiquid.net: Do you have any solid plans for after the tournament that we should know about?
Day9: I've been devoting all my time and more to the live event. You know, I don't want to think about Plan B when I have Plan A right in front of me. I'm really excited for the event and want to make it awesome, so it's receiving my complete focus.

I am in the final phase of putting together a site with all my content on it, everything I do in one central location. And I miss playing, so I'm going to go ahead and do that. I really, really like playing StarCraft.
Well said. So do we, Mister Day, so do we. Without further adieu, lets get to some serious
games
.
+ Show Spoiler [Day 1] +
Rainbow 2 - 0 Dimaga
HuK 1 - 2 TheLittleOne
Dimaga vs IntoTheRainBow
Dimaga opens 14 pool gas while IntoTheRainbow gets a barracks with a tech lab on Steppes of War, popping out a single reaper before starting his factory. Dimaga starts up zergling speed and plops down a roach warren, going all-in with a small roach ling force. IntoTheRainbow sees this, and pulls much-needed SCVS to repair his wall, completely shutting down the attack with a marauder, a siege tank, and a handful of marines. Both players take their naturals, with Dimaga continuing to mass roach ling, going for the bust right after IntoTheRainbow starts mining from his new expansion. However, there are far too many tanks, and Dimaga ggs after losing his entire force while killing just a single bunker. Dimaga chooses Lost Temple as the next battlefield, and both players again opt for similar openings. However, Dimaga instead choses to kill the rocks blocking the high yield while IntoTheRainbow bunkers his front after scanning 5 fast roaches in Dimaga's main. Not to be outdone, IntoTheRainbow takes a fast second gas and hides a starport at the top of his base, waiting for two banshees and cloak before harassing. Dimaga gets caught with his pants down, losing the majority of his drones and queens. IntoTheRainbow then goes for the jugular with a marine marauder hellion thor attack to Dimaga's gold expansion.
HuK vs TheLittleOne
The players arrive on Blistering Sands with TheLittleOne choosing to go for a barracks factory barracks marine hellion rush, which gets shut down with some nice micro and well-placed force fields from Huk. Huk responds by increasing his warp gate count to five, taking out TLO's backdoor rocks and easily rolling over the small opposing marauder hellion force. TLO chooses Steppes of War as the next map, deciding to again go for an early marine hellion attack. This time, a misplaced force field allows all of TLO's units up the ramp, and they go wild in Huk's main. Clearly behind after cleaning up the attack, Huk goes for a counter, which is easily defended by a well-bunkered ramp. Well in the lead, TLO continues to harass with hellions, pulling even further ahead. However, as the old saying goes, when in doubt, press "k" (or, in this case, "d"), as Huk manages to even things out with three huge dark templar. But TLO's hellion harass is relentless, and after a failed Protoss attack on TLO's third, he pulls ridiculously ahead and decides to end the game by massing battlecruisers that shut down Huk's half of the map. With the series tied 1-1, Huk chooses Lost Temple as the final destination. A lone marine pops out and runs over to harass the Protoss base, quickly followed by a hellion and a reaper. Huk quickly techs to robotics units, going for a two immortal drop while TLO gains a massive advantage by yet another hellion runby, followed by some great cloaked banshee harass. Again securing a massive economic advantage, TLO slowly pushes out towards Huk's base, and is met by an undersized Protoss force that melts under superior firepower.
+ Show Spoiler [Day 2] +
White-Ra 2 - 0 qxc
Tester 2 - 0 Idra
IdrA vs Tester
Idra and Tester spawn at close ground positions on Lost Temple, with Tester choosing to go pylon forge at his natural while Idra opens pool first. Tester then proceeds to wall off Idra's ramp with pylons and a cannon, trapping him on a single base. Idra take his gas and skooches up a spine crawler to poke at the pylon wall while throwing down another hatchery in the back of his main and massing speedlings. Meanwhile, Tester warps in two cybernetics cores and chronoboosts a sentry from his single gateway, which comes out just in time to force field Idra's speedling attack. With his all-in completely nullified, Idra ggs. Scrap Station is Idra's map of choice as both player opt for macro openings. Both players buckle down, with Idra amassing an enormous hydra ling army and Tester poking around with his sizable gateway force after poking around with a scouting phoenix. Then, Tester throws down two robotics facilities, rushing to add in colossi as Idra maxes out on hydra ling. After throwing in four colossi into his army, Tester moves out through the short destructible path for a huge han bang attack that easily rips through the mass of hydra ling with wonderful force fields.
QXC vs White-Ra
Game one is on Blistering Sands, and White-Ra starts out tricky off the bat, proxying a Stargate at the top of the map while Qxc sneaks a task force of marines and hellions into White-Ra's undefended main, which is swiftly dealt with by probes and a single stalker. Meanwhile, White-Ra counters with a single fully charged void ray, which is quickly backed up by two stalkers, that easily shut down Qxc's empty base. Down 0-1, Qxc chooses Metalopolis with his scouting SCV just barely missing the Stargate tucked away in the top corner of White-Ra's base, he decides to tech to banshees and just barely manages to hold off a surprise void ray and phoenix that come charging into his main moments later. However, White-Ra doesn't let up, making more phoenixes and void rays that clear out Qxc's defense as gateway units clean up the rest of the base.
+ Show Spoiler [Day 3] +
Dimaga 2 - 1 White-Ra
Idra 2 - 1 HuK
HuK vs IdrA
The combatants arrive on Blistering Sands, with Huk starting with two forward gates followed by a quick expansion after just a few zealots. Both players switch to macro mode, with Huk rushing up to a total of nine gateways and moving out at around 90 supply with a pure zeal sentry stalker army. Idra, caught droning and sitting on a paltry roach ling force, simply doesn't have enough units to deal with the attack and types out. Idra chooses Steppes of War as the next map and shows another macro opening. On the other side of the map, Huk opts for one base play and gets a fast forge, chronoboosting a +1 and adding five more gates, amassing a huge zealot sentry army. Idra responds correctly by massing spine crawlers at his natural and completely shuts down Huk's attack, so Huk tries to play catch up with some dark templar while adding high templar and immortals into his army mix as Idra sits back on a nice macro advantage and rolls him over with an nice ultralisk switch. With the series tied 1-1, we return to the classic map Lost Temple, and both players decide to take their naturals before making other buildings. Huk decides to go for some heavy robotics play, massing colossi and immortals from two chronoboosted robotics facilities but forgetting the key thermal lance upgrade and losing his army to a superior hydra roach corruptor force. A switch to ultra ling is the nail in the coffin as Idra comes from behind to take the series.
Dimaga vs White-Ra
The players spawn close positions on Lost Temple, with White-Ra building two forward gates and Dimaga getting an early gas. White-Ra decides to set up camp on Dimaga's ramp, while Dimaga throws down a baneling nest, easily busting the zealot wall and running towards White-Ra's natural only to find yet another ling tight wall. Undeterred, Dimaga amasses a huge ling/baneling force and attempts a bust but deals minimal damage and calls it quits after White-Ra builds up a sizeable amount of void rays and carriers. Game two is on Steppes of War, with the players choosing builds that just scream a repeat of game one. However, this time Dimaga's baneling bust just completely rips through White-Ra's force field-less defenses, and White-Ra ggs as his single void ray is unable to stop the endless congo line of lings streaming into his base. This time, Blistering Sands is chosen with White-Ra again going double forward gates and Dimaga opting for 14 pool gas. However, Dimaga gets a little tricksy, this time throwing down a roach warren before barreling through White-Ra's backdoor with roach ling. Unable to wall off his backdoor, White-Ra can only watch in horror as wave after wave of lings run by his backdoor cannons and harass his main, sniping off the nexus. And, sitting tight on one base, there's nothing White-Ra can do as Dimaga amasses a sizable hydralisk force and busts the cannons at his last base.
+ Show Spoiler [Day 4] +
IntoTheRainbow 2 - 0 White-Ra
Tester 2 - 1 HuK
White-rA vs IntoTheRainBOw
White-Ra sneaks an early probe into IntoTheRainbow's main on Steppes of War, proxying two gateways that are unscouted until the very last minute. Unfazed, IntoTheRainbow plops down a bunker, and both players have their hands full with an intense micro battle as White-Ra techs to stalkers. Eventually, shut down with beautiful micro from both sides, and IntoTheRainbow runs straight into White-Ra's main with a sizeable marine marauder hellion force. A missed force field seals the game, as IntoTheRainbow capitalizes on his key timing and shuts down White-Ra before his macro could come back online. The players find themselves in spawning close positions on Lost Temple with White-Ra going for void rays. However, IntoTheRainbow decides it's his turn for a little cheddar as he proxies a factory and floats it into White-Ra's main right as he attacks with marines and a marauder. Another tense micro scuffle ensues and IntoTheRainbow comes out on top, dealing some decent damage before the void ray is able to clean up. White-Ra decides to go for the air counter, boosting out two phoenixes to accompany his void ray to the Terran base, but finds them out of position as the lone void ray gets sniped by two vikings. IntoTheRainbow wastes no time in going for the kill, and White-Ra ggs, lacking any ground troops to deal with the marauder viking attack.
Tester vs HuK
The players find themselves on Metalopolis, and Tester decides to showcase the infamous four warpgate attack, cutting probes and building proxy pylons like a madman, speedily warping in wave after chronoboosted wave of zealots straight into Huk's main and overwhelming his small number of defensive stalkers. Huk strikes back in game two on Lost Temple, stealing Tester's gas while comfortably taking his one. Tester decides to go for gusto, again going for warpgate attack. However, this strategy is horribly late, and Huk repels the awkwardly timed warp stalker attack with ease. Game three is again on Lost Temple, and Tester decides to take a quick expansion after his core. Huk has other ideas, though, and goes for an immortal attack at Tester's newly warped natural, managing to take it down through brute force, but losing his army to a fresh batch of reinforcements and a nice blink trap in the process. Both players continue to macro off of one base, with Huk favoring zealots and immortals Tester favoring blink stalkers. In a flash of brilliance, Tester sends his stalkers to blink to Huk's undefended main as Huk tries to attack but gets indefinitely stalled at Tester's ramp with excellent force fields. With a base in ruins and enemy stalkers quickly reinforcing against a stalled attack, Huk ggs.
+ Show Spoiler [Day 5] +
Dimaga 0 - 2 qxc
Tester 2 - 1 TheLittleOne
QXC vs Dimaga
Steppes of War is the map of the day as Qxc finds himself going reactor hellion expand. Dimaga decides to use the same roach speedling opening he showed us on day one against IntoTheRainbow but again finds himself unable to do any damage. Qxc is relentless as his every-growing ball of hellions roasts speedlings and roaches alike. He then goes straight for the kill with a sizeable force of marauders and hellions, and deals a massive amount of damage before getting shut down by reinforcement roaches. Comfortably ahead, Qxc lands at his natural, having thors up well in time for Dimaga's mutalisk switch and rolling over his opponent soon thereafter with a big ball of marauder hellion thor. Dimaga chooses Metalopolis in hope of turning the tides, and takes a fast expansion at the gold minerals after scouting the close air spawning positions and taking a third at his natural soon after. Qxc again opens reactor hellion expand, showcasing some dominating hellion versus speedling micro as he continues to mass hellions nonstop from his reactor factory. Meanwhile, Qxc techs to banshees, while adding on thors and marines to counter Dimaga's mutalisk switch. Suffering from all of the drones and speedlings lost in the hellion harass, Dimaga drones hard to catch back up on macro, but Qxc won't stand for that sort of nonsense. Attacking Dimaga's third with a huge ball of marine hellion thor and sniping of drones in Dimaga's main with cloaked banshees, Qxc takes the series with a comfortable 2-0.
Tester vs TheLittleOne
Game one is on Blistering Sands, and TLO opts for a ballsy barracks command macro build. Tester will have none of this, however, and goes for a fast four warpgate attack. TLO finds his three barracks just can't keep up and calls it quits. Game two is by popular opinion THE game to watch, and one of the best games of the tournament. I won't spoil it here, but let it suffice to say that nukes were launched and motherships and battlecruisers were built in this extremely action-packed game. Do yourself a favor and watch it now. With game three on Metalopolis, the series comes to a disappointing conclusion, as TLO's hellion reaper harass he showcased against Huk was definitively shut down. Despite seeing a stargate, TLO, busily preparing for the stalker attack at his front, is unprepared as two void rays fly into his main and take the game.
+ Show Spoiler [Day 6] +
+ Show Spoiler [Overall] +
Always prepared, we are TL after all, we had a quick chat with one of the men you will see duke it out for the gold in a short time.
Idra Interview
by Chobopeon
+ Show Spoiler +

TeamLiquid.net: Now that's it's over, how was the beta gone for you all in all? Are you happy with where the game is at? Are you happy with where you're at?

IdrA: For me personally it started out pretty well, won a couple of the first big events on the US server and did well at Stars War, but I was a bit disappointed with the second half of the first phase. They started to nerf Zerg really hard right before some of the huge tournaments, like the Chinese World Cup, and while some of the nerfs were necessary it really threw me off my game and caused me to drop out of those tournaments early.

Obviously the second phase has gone quite well so far, the Razer King of the Beta tournament is the only large thing im playing in and it started out kind of rocky, but I've advanced and I feel im getting back into shape quickly so everythings looking good now.

TeamLiquid: Who was the strongest player you faced in the group stage? The weakest? What did you think of the overall level of play?

IdrA: Tester's by far the strongest, HuK the weakest. I think TLO's play in our match was hurt pretty significantly by the beta downtime, we played on the 2nd day back and I think he was still pretty rusty at that point. Tester played well, huk just tried to allin every game.

TeamLiquid: Do you have any insight into the difference in level of play between asia and the rest of the world? I know it's a bit tough because of the server division but you'd know how they stack up better than most.

IdrA: Pretty much the same as in Brood War. Foreigners in large part play like HuK, they look for powerful killing builds because thats the easiest way to get wins, and in a lot of cases theyre incapable of playing competently when the game gets longer and requires more multitasking. This does get them wins, but it cripples them when everyone else figures out their style, or if they come out behind from the build orders.

Koreans have no problem playing aggressively, but its less in the way of all-ins and more just aggression that can then transition into a normal game. That, in combination with the fact that they practice twice as much as foreigners, just naturally makes them stronger players as time goes on.
Also most of the really skilled foreign RTS players aren't taking sc2 seriously yet, which really hurts non korean's performance overall.

TeamLiquid: Do you have any single play during the group stage which you are particularly proud of? Any one play you remember which you wish you could take back?

IdrA: Well the Tester series was pretty bad, I'd never run in to that particular cannon rush before but I'm still not entirely sure how to counter it if you start with a 14 pool or later, then the scrap game I thought he was warp gate all-ining and didn't see the collosus switch fast enough. I was really happy with the push break on metalopolis vs TLO, when I saw his army come out I definitely thought I was dead, but managed to just barely hold it off.

TeamLiquid: Yes, everyone thought that was the end of the game. You pulled quite a few roaches straight out of thin air. Well timed.

IdrA: Ya he came right as I was starting unit production so it made it seem a bit more dramatic than it actually was.

TeamLiquid: Do you have any interesting plans for once SC2 is released or is going to be more of the same scattered tournament play for the immediate future?

IdrA: Well I'm pretty sure Korea isn't switching over entirely immediately, so for this fall at least I believe I will be flying around playing in all the big SC2 tournaments.

TeamLiquid: Good luck in that then!
There you have it. Our final players will be
Idra, Tester, Rainbow, & QXC
. In less than 48 hours, they will battle it out to decide who is the baddest of the bad. Who has the most street smarts, who
wants it
the most. Who has put in the time, who has the dedication, who is willing to shed the most blood for a coveted title.
Tune in
Tuesday, Jul 27 6:59am GMT (GMT+00:00)
to see the rest of the action unfold!
---
This SC2 tournament update was brought to you by Team Liquid's Starcraft 2 coverage team - heyoka, Saracen, Milkis, and chobopeon.