[T] Fibonacci Mafia - Page 9
Half the Sky
Germany6106 Posts
iamperfection
United States7729 Posts
Pandain
United States11681 Posts
On April 06 2019 00:50 iamperfection wrote:
/out


Hahahaha almost got me
Onegu
United States9318 Posts
On April 06 2019 00:50 iamperfection wrote:
/out




I will take this post as a /replace
Onegu
United States9318 Posts
Alright no more talking role PMs going out now
Onegu
United States9318 Posts
If you dont have a PM or have questions PM me now.
Onegu
United States9318 Posts
Fibonacci Mafia - Day One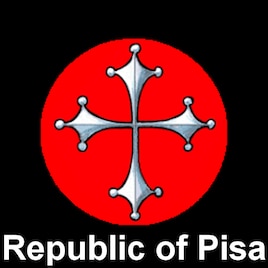 The year is 1202. The great maritime Republic of Pisa is ground zero for a revolutionary new book. Liber Abacci, written by your own Leonardo Bonacci of Pisa (Fibonacci), presents the Hindu-Arabic numerals as a more precise numbering system for measurements and conversions. The famed Fibonacci numbers are just one example of his point.

While the book stirs up discussion among the elite and intellectuals of Pisa, rumors of operatives from the rival Republic of Genoa come to Pisa to sow discord abound. Your mission as loyal citizens of Pisa is to root out this evil weed before it can poison the whole Republic!
Day One ends on Sunday, Apr 07 9:59pm GMT (GMT+00:00), which is in

Voting Thread is here.

Fecalfeast
Canada10306 Posts
First post confirmed town. Next post is from scum
KelsierSC
United Kingdom10314 Posts
Fecalfeast
Canada10306 Posts
There we have it, first scum found.

##vote ksc
disformation
Germany8240 Posts
Oh that is pretty cool. Going to a vaction in Italy in May. Going to hit Florence and Siena though.

Alakaslam
United States13170 Posts
Hey guys, my name is Eywa-, three mods is too many, I suggest we lynch one.
Fecalfeast
Canada10306 Posts
On April 06 2019 07:10 Eywa- wrote:
Hey guys, my name is Eywa-, three mods is too many, I suggest we lynch one.



ARE WE DOING A REVOLUTION?!

I'll get my guillotine
Grackaroni
United States8617 Posts
Holyflare
United Kingdom27847 Posts
imagine being in a themed game and not having a proper role
KelsierSC
United Kingdom10314 Posts
On April 06 2019 07:10 Eywa- wrote:
Hey guys, my name is Eywa-, three mods is too many, I suggest we lynch one.



The three we have barely make one passable mod so leave 'em be.

No ban plz
Fecalfeast
Canada10306 Posts
On April 06 2019 07:13 Grackaroni wrote:

Friends I bring news!

+ Show Spoiler +

Thank you friends for the well wishes.


I get married in October so I know exactly how happy you are.

Congrats
Fecalfeast
Canada10306 Posts
On April 06 2019 07:13 Holyflare wrote:
imagine being in a themed game and not having a proper role


I don't need to imagine it :/