Responsibility Mafia!
last final tonight, i'll /in

haven't played here in a while, hope I'm not rusty

Questions that don't seem to be answered in the OP:

1) What time are the phase shifts?
2) Are the KP for mafia and any possible third parties hidden?
On December 21 2011 13:15 BloodyC0bbler wrote:
OK, this game is seriously wtf balls at the moment. To state a few things after my quick read through the thread. Bum and chez regardless of alignment have actively helped people regardless of what people may or may not believe. Their posts illustrate what I am saying. If you cannot find it now it will become apparent later.

As for the general play of this game. It is responsibility mafia. This should just mean Ver has made a game that is designed to stop blatant asshattery. Playing badly will get punished is the general take.

Now one point of this game that has me instantly glued to is the whole idea of RNG day 1 lynch. L is saying its anti town to base an initial lynch off it while palmar believes it is pro town. Guess what? L is right, Palmar is wrong.

RNG the person who is lynched gives no real onus to the player or players responsible for the name being brought up and then lynched. In a game with a no flip on role mechanic will also not let us glean information about the games setup. Since the advantage of discussing lynch choices day 1 is forcing people to take a stand via analysis not luck. If you analyze player x and they flip town you look slightly bad. If the logic used was poor then information was garnered on the accuser.

If you RNG a day 1 lynch it is a crap shot and you learn near nothing from the lynch except the few peoples stance on RNG who started the process.

Now as Palmar is pushing an obvious shitty play I will quote something of his.




Step your game up, for your post you have a filter of terribly uninspired posts talking about very neutral topics.




I agree completely that this game is wtf balls, but I have no idea how chez or bum have been doing helpful things with their boggling posts. As far as I'm concerned, they are just making crap up and talking about it without even explaining what they are talking about.

Neither the OP nor my role pm hints at anything like 'responsibility points' or 'triggered abilities' or having to post in a certain style or needing to avoid saying X or Y or whatever the fuck. But they just keep assuming this and harping on it and it's fucking up their posts to the point where it's just painful to read them.

Yes, this is Responsibility Mafia, we are expected to play well or we will have to take responsibility for it. Hey, guess what? That's true of every mafia game ever! The special mechanic of this game is that we're supposed to try to play well. Well, whoop-de-doo, isn't that unique?

As far as I'm concerned, there's nothing special about this game and that's how I'm going to play until I have reason to believe otherwise. I strongly encourage everyone else to do the same. If we're playing well we shouldn't have any reason to worry about taking responsibility, and if we're all trying to avoid responsibility the town atmosphere is gonna be shit.

RE cases being made so far

Chezinu's posts seem like garbage to me and I'm fine with lynching him.

As for the hydra, he seems on the level. I haven't noticed anything untoward about his posting and what he's after.

LSB is a better case, but it's still thin. Especially the accusation that he doesn't apply meta to chezinu. LSB's point was just that even when chezinu is posting rationally that doesn't mean he is town.

I'd like to find a better target before the lynch.
On December 22 2011 06:06 GMarshal wrote:
Alright, I've finally had time to read the thread.
Lets crack this bitch right open.
Part 1: The Setup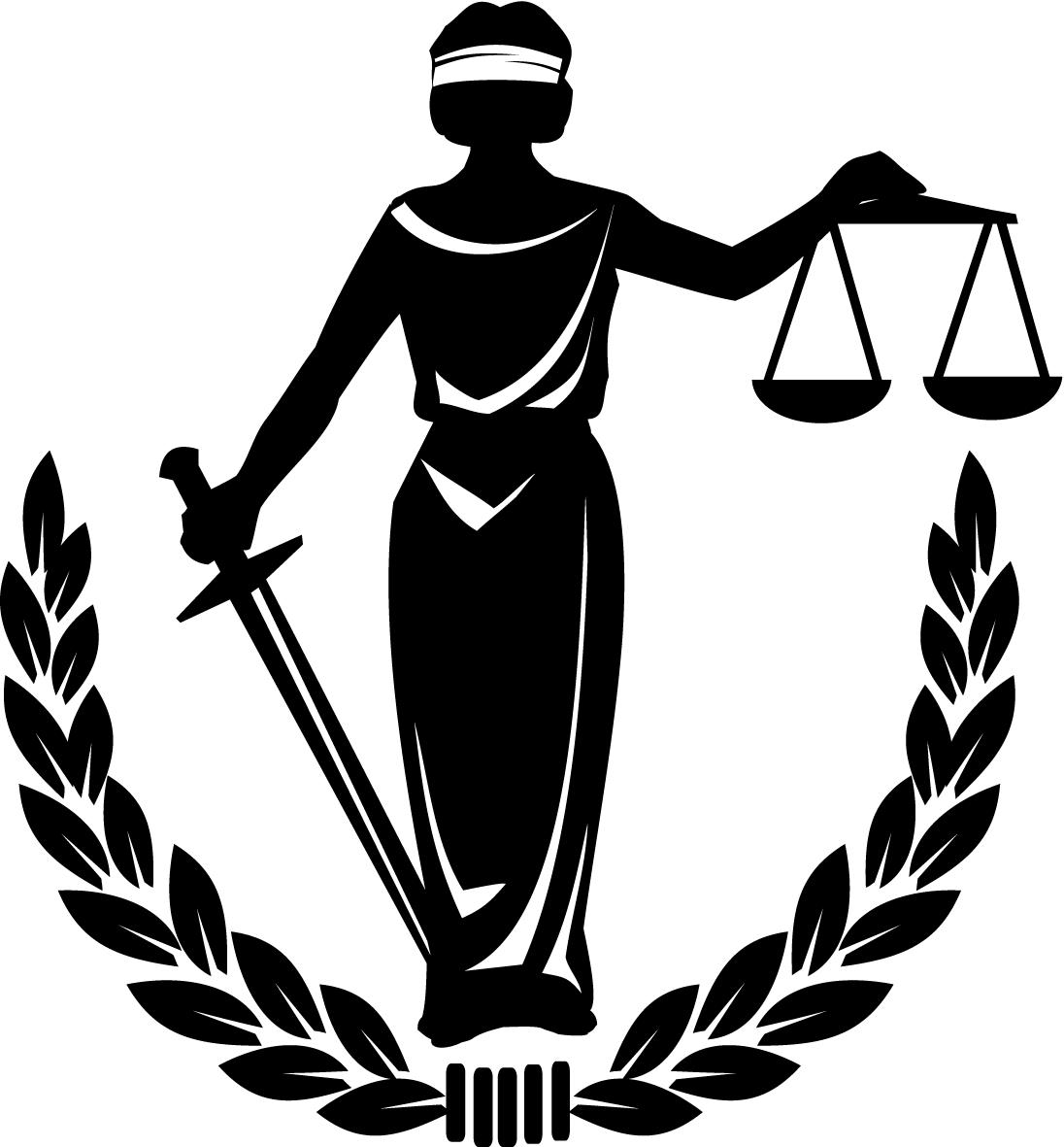 First of all, regarding the setup. Everyone who is speculating on it, I suggest you go take a gander at

Personality Mafia

, notice the preponderance of vigilantes over dts. I'm betting this game follows a similar theme in that respect.

I think this talk of triggers is preposterous, responsibility is based on

actions

not words, so expect things like weak medics or suicidal vigilantes, not "a DT that can only check people who have said potato". So stop worrying about "triggers" and such. This is at its basest still a game of mafia. Behave analytically, dont lie and don't derp, and everything will be ok. Bumatlarge's talk of responsibility points is an insane excuse to obfuscate his posting, and thus rather suspicious in and of itself. This is a closed setup, we know nothing, so stop talking or making assumptions based on the title. For all we know everyone is a VT or a time traveling Nordic Jahrl, don't speculate about the setup, since we are probably never going to have any concrete information regarding the setup. I'll say it again, play this as a normal setup. My major suggestion is to not claim, however under any circumstance. I suspect that there is a mafia role that can shoot based on claims, much like the sniper in Zona's Steamship game.

Don't adjust your behavior to deal with the setup, if the setup is well designed then playing normally will win us the game, and behaving like morons will end in our quick and unsubtle deaths. So, don't worry about it, and don't waste time discussing it.

(part two coming as soon as I'm done writing it)



Oh hey, look, it's what I already said!
On December 22 2011 06:23 Jackal58 wrote:


Simple. His reason for not wanting to lynch somebody is ludicrous. Particularly in this game. The person he chose as a bad lynch target was Foolishness. Simply because he's a vet. I'm pretty sure I saw Annul receive the same defense day 1 in 48. Ya I know I did. I did it. He has also completely ignored my comment and my vote. You know what? I do the same thing when I'm scum and a single person fos's me or votes me. I ignore it. Why draw attention to it if everybody is ignoring it?
I think LSB is scum. He tries to deflect a lynch target with bs reasoning. I think the target he was deflecting from - Foolishness is also scum. Foolishness is not a person that gimps through day one as a townie.

GGQ is another that has 1 real post in the game. He stated in that post that he's ok with a the case on Chezinu and would support his lynch. Except there is no case on Chez. Just some early policy lynch talk but he has no votes. Then GGQ says he would support an LSB lynch but the case is really weak but hey I'll kill him anyways but it's a bad idea.

Palmar and L are either both townies or both scum. I know Palmar loves to have pissing contests with his scum buddies on day 1. I've been the other half of that duo with him before. And their argument is so fucking inane it's well within the realm of possibility they are both scum. I'm undecided on both as yet. But I'll wager whatever the one flips the other will as well.

So ya right now I'd be cool with everybody consolidating their votes on LSB. He should be the first domino to fall for team red.




WTF did you even read my post?
On December 22 2011 07:57 wherebugsgo wrote:
GGQ do you plan on being useful?





To the best of my abilities.
On December 22 2011 08:04 wherebugsgo wrote:


So the best of your abilities is repeatedly posting one liners and not actually contributing to useful discussion?

What do you think of LSB? Of GM? Foolishness? RoL? Palmar/L?

How do you feel about the fact that I want to kill you?



Got home from work an hour ago and caught up on the thread, was trying to get some posts in before I leave for fencing in 15 minutes (I'll have an hour or so to catch up again before the lynch).

Foolishness is null, RoL I'd have to read up on as I only remember his latest cop-out post. Someone mentioned that Palmar likes to argue with his scumbuddies, which is what I was thinking as well in his exchange with L. Didn't have a scumread otherwise.

As I said in my first post, LSB could very well be scum but I'm not convinced.

GM is exactly what I'm looking for in a scum candidate. People have already addressed why he could be scum from his earlier posts, here's what I think from his later "substantive" posts.

The first part pretty much completely repeats what I said in my post. More or less exactly.

The second part has serious issues:
http://www.teamliquid.net/forum/viewmessage.php?topic_id=295384&currentpage=24#465

The LSB section is wishy-washy and inconsistent.

The hydra section feels completely forced, starting with the joke about still wanting to kill it (as if he's afraid of being accused of dropping that issue?). Then he states that his initial "case" on the hydra was testing reactions of some sort (without clarifying what he was testing or what the results were). I'd be much more comfortable if he just claimed that his case was always a joke. By including the "hurr durr" in his own case, he hints that the case was stupid, then says that the hydra is suspicious for calling it stupid.

Then he picks a random low content poster who isn't going to get lynched to vote for.

It feels to me like GMarshal is scum trying to "contribute" without having much time (I don't doubt that he actually is busy IRL) and not doing a very good job at it.

##vote GMarshal

And now I have to go.
##unvote: GMarshal
##vote: LSB
We're getting a lynch here.
On December 23 2011 14:56 chaoser wrote:
I don't understand.



GM specifically said he shot RoL at exactly:



There is no reason for him to lie at all. Why do you think he misrepresented his hit L?



This is my issue, GMarshal's post was already past the deadline, so it doesn't make sense that he was cloaking anything (unless he didn't realise it was past the deadline, I guess, but that possibility is obscure and I'm discarding it).

So unless he was roleblocked, there should 100% have been a shot fired at RoL. Since RoL claims there was no shot (and I've confirmed with Ver that people saved would receive a PM), he must have been roleblocked (it's possible that RoL is lying and is mafia and mafia have a doctor that protected him, but again GM's post was after the deadline so the mafia doc would have been just guessing. Discarding that possibility for now). I've also confirmed with Ver that GM (or more strictly someone with the role that GM claimed to have) would not have died if he shot a townie but was roleblocked. So he died some other way.

I see two possibilities:

1) Mafia roleblocked and shot GM. This is a pretty simpleminded way of doing things for the mafia. It completely eliminates the risk that GM would shoot one of them.

2) Mafia roleblocked GM and someone else shot him. Let's examine the motivations for each action. If Mafia roleblocks GM, he survives the night and no scum is dead. GM looks super scummy day 2 and very possibly gets lynched. Why would someone shoot him? Several decent cases about why he might be mafia were made during day 1 and he counterclaimed LSB who flipped town. He posted nothing during the night phase that would discourage a shot until after the deadline. It's quite possible that a townie would shoot him.

I'm moving farther into speculation here, but I suspect VE shot GM. If you look at day 1, GM mentioned the possibility of suicide vigilantes in his post with the justice picture. VE then twice brings this up suggesting that GM seems to have hidden knowledge of roles in the game (GM had that knowledge because of his role but VE assumed that he had it because he was mafia which would mean VE assumed GM was right about there being a suicide vigilante. Why so certain? Because VE was one himself). Also he laters threatens Sheth that if he doesn't vote LSB something bad will happen to him overnight.

It's a bit more of a stretch to assume he shot GM, but if you look at his posts he certainly seems to suspect him overnight.

So this would explain two of the green kills, leaving the other three as mafia kills (possibly one as sk) and palmar obviously shot chaoser.

So what do I conclude from all this? If all of it is true, MrWiggles is super scummy for this post:
http://www.teamliquid.net/forum/viewmessage.php?topic_id=295384&currentpage=39#762

So am I a genius or an idiot, guys?

If true, this covers the problems with chaoser's explanation, RoL's explanation, and L's explanation. GMarshal didn't lie for absolutely no fucking reason, RoL has a reason for not dying, and the number of kills is reasonable.
On December 23 2011 15:45 RebirthOfLeGenD wrote:

They were both town... they both claimed different roles. It's possible there is more than one variant on a vigilante in this game. Unless you are saying LSB fake claimed for some retarded reason and just never corrected himself, and that Gmarshal also fake claimed.

But why the hell would they both lie? L that is so convoluted and ridiculous. They both most likely told the truth and they probably had different roles. I dunno why GM assumed LSB had to be lying, it would be a silly mafia fake claim.



GMarshal claimed he had the exact same role as LSB, just with a different name.
On December 23 2011 16:32 L wrote:

RE: Bus driver

Bus driver's possible, but the end result with respect to who mafia killed doesn't change, so it becomes entirely irrelevant whether or not he lied, only whether or not he shot Visc. If anyone bussed Visc/RoL they're either delusional or mafia, which means mafia has a bus driver.

Which means this game is fucking broken. We can't call shots to confirm anyone. Roles like GM and LSB's can be rerouted with mafia knowledge of who's innocent to change a shot against mafia to a double townie kill. The only way of obtaining proper information about a shooter would be to have at least 3 people shoot during a night.

But that's kinda beyond the fact. A driver is an assured +3 for mafia with a single night action. I hope you recognize that even hatters typically don't have that much firepower (3 bomb hatters are a +2 swing and take the entire game to set up). The only night action I've seen do more than a 3 kill swing for a team was the Murrayitis plague, but there were at least five plague related roles acting across 3-4(5?) days in the game that had to engineer the beautiful destruction that we set up for that one.

RE: RoL

I'm not claiming EITHER lied about their role. If LSB's role wasn't the same as GM's GM wouldn't have had a need to continue pushing him and would have said "oh shit, we DONT have the same role". But that's not the case.

Nothing in ANY of LSBs or GMs post indicate that their vig shots do not work vs townies, with LSB basing his plea on the very fact that it does. GM replied to this very point without commenting on it.

RE: GGQ

So, you have VE shooting GM, who would die or confirm himself as green during the night. No. You also have 3 mafia KP per day which leads to LyLo on day 2 with a single missed justice vig. Double No.



typo by me, I have 2 mafia KP just like you (hydra and jackal). I just have VE shooting GM instead of GM shooting VE (both die either way).

Also GM would not have been confirmed if he was roleblocked, which I believe he was and which I think was fairly predictable if a roleblocker exists. VE may have been trying to avoid GM claiming roleblock and town wondering whether to believe him or lynch him.

Most importantly, what is your explanation for why GM would lie about his shot target AFTER the deadline?
On December 23 2011 18:29 L wrote:

In that case your analysis is completely irrelevant. The determination of who shot who is to find out which hits were controlled by mafia to determine WHY they shot who they shot.

As for assuming GM needed to be roleblocked, then shot by someone who had zero incentive to do so, cool beans, that's retarded.

Why would GM lie? Because hosts do not instantly conjure up day posts, and the day transition time is ALWAYS delayed if certain roles hold their abilities to the last minute. Hosts additionally need to PM people with information regarding their night action prior to the start of day.

Like, has no one run a game before or played careful attention to one? How is this news to people? The fact that so many people who should know better jumped on this assumption is SUPER sketchy, but I'm not done looking through past games to see posting times yet.



Actions cannot be submitted after the deadline, even if the day post is late. This is how games always operate.
On December 24 2011 04:19 RebirthOfLeGenD wrote:

I said I had not been current up until that point. Your scenario fails to explain why I am not dead, nor was I notified of any hit or protection. You are making some insane scenario to explain the night hits. Gmarshal killed himself. Why would you speculate VE was also the same type of vigi, and if so why the fuck would he hit GM?

I am not wasting time responding to you on this anymore, it is a complete waste of time.



You are obviously not reading very carefully at all, or you are purposefully misunderstanding. His (my) scenario explains why you are not dead; Gmarshal was roleblocked.

Are you subscribing to the explanation that GMarshal shot VE (or possibly jackal or hydra), after claiming he shot you in a post after the deadline? How do you explain this?

Or do you think he died for trying to shoot you? In that case, what is your explanation for being alive and not receiving notification of a protection?
On December 24 2011 04:10 syllogism wrote:
Jackal as a n1 mafia kill seems bizarre to me unless NKs are based on some sort of triggers as well. He only pushed for LSB and didn't post anything relevant during the night

@GGQ: do you believe mafia has two role blockers or that chezinu is lying? One of the two have to be true for your scenario to be possible

Wiggles: what exactly did you mean here


Why did you consider such a scenario likely? Do you have the list of blues? Even if the setup has a bunch of vets/medics, it actually seems quite unlikely for a town vig to hit someone who is medic protected. Regardless, now that something like that has happened, what do you think should be done with RoL? Despite flipping traitor, I think Palmar was ironically right about you



I would assume chezinu is lying, but I could be wrong.
On December 23 2011 14:13 Mr. Wiggles wrote:
GM, your scum reads are all incredibly weak. What gives? You have lurker, bad meta, and not playing as good as I think he should be (Which can be said of a lot of people in this game). lol. I thought you were going to give us strong scum reads? This isn't what that list contains.

Also palmar is not acting the same as his town meta, somethings off.

If BC continues to be inactive, he's scum.

Sheth is scummy.

Foolishness and VE townie (VE much more so).

In case I got shot.



Wiggles, here you criticize GM for calling people scum for bad reasons, then you use those same reasons to call a bunch of other people scum (sheth for lurking, palmar for bad meta, BC for not playing as good as you think he should). What gives?
On December 21 2011 01:52 Chezinu wrote:


1.This game is insane.
2. It is themed.
3. There are triggers.
4.Just wait til tonight to see the triggers in work, muahhahaha.



Can you clarify this now, Chezinu? Especially number 4?
GMarshal and LSB never claimed to have a trigger. They claimed to be able to shoot anyone, but if they hit town they die. Only chaoser has claimed a trigger-based role.