TL Mafia XLVIII
/in if there is still room
/confirm

Won't be posting tonight. Drinking for the second time eve.
Hey guys.



On December 05 2011 01:59 redFF wrote:
shut up about detectives just check who you think is scummy.


Echoing redff here.



On December 05 2011 02:08 annul wrote:




"Just want to sit around and wait for power roles to do OUR job"


I really don't think it was that. I do not see it as a claim.

[QUOTE]On December 05 2011 02:24 redFF wrote:
[QUOTE]On December 04 2011 19:38 Palmar wrote:

[quote]In addition, how would you feel about randomly lynching on day 1. I mean completely random, we just have some kinda rng generator choose our lynch for the day.[/quote]I'm fairly sure this isn't going to happen, dumb idea. Besides we could never trust the person generating the number to not influence it themselves in some way.
[/QUOTE]
I would refuse to lynch based on RNG.


I really do not like this exchange with corrupt. It feels like everything that comes out of his fingers is scummy.
I think I always think Palmar is scummy so I'm going to have to reread him.
Vader kind of feels scummy to me right now but I'm sure I'll have to hear more first.

I have come to the conclusion I can't read Palmar worth a damn. I really hate it when I feel like that towards a person all the time. So it's probably a good idea to ignore me when it comes to Palmar, at least for now.


However, I am eagerly awaiting his explanation on redff's case being terrible.
You can always analyze someone who isn't around and still be genuine.
Radfield, right now I'm not sure. A lot of people still haven't posted yet. I'd probably lynch one of the lurkers, though.

Damn, this seems to sound a lot like Toadesstern's response.
Agh, I'm not sure how to feel anymore, yet the game is young so I am okay with that.




On December 04 2011 21:15 Radfield wrote:



Agreed.

Other than starting discussion, I think RNG has very little value. It simply doesn't mesh very well with most of our primary day 1 goals. In particular, getting the mafia down on paper and forcing them to state who they want to lynch and why.

RNG: 2

##Vote prplhz





I know that I really don't like this post at all. I know other people have mentioned it, but it's really bothering me.
Radfield, do you even think prplhz is scum? If so, why? If not, why are you still voting him?


Jesus, what did I miss last night...
This is essentially stream-of-consciousness here as I read the thread.


On December 05 2011 21:46 sandroba wrote:
Now into the people I actually find suspicious and would like input on from everyone in the thread:

Zephird: He is talking nonsense in pretty much every post he makes in the beggining and then jumps on the corrupt dude who seems to be the most inexperienced player in this game. Compare that to his play in the last game where he was town, where his logic was pretty decent and I got a town read on him pretty much right of the bat.

vaderseven: This guy gave me the impression that he is pretty good at this game in xlvii. His case on radfield is based on logical falacies and plain out wrong information. When people point this out he dismisses it and jump on the easy mode corrupt bandwagon. That note thing seems fabricated as fuck, given the way it's written and the amount of false information it contains. The fact that he unvoted radfield after people pointed out several flaws in his case isn't a scum trait by itself, but him jumping on corrupt the second after while admiting he could easily be a bad townie aswell is the patern we can identify as him not actually worried about looking for people that actually have scum motives behind their posts.





I'm pretty sure I agree with sandroba on both counts here, but moreso on vaderseven. He has been giving me scumvibes this game.
WHY THE HELL WOULD YOU SHOOT d1.


Seriously, wtf are people even doing in this game.
Palmar's being weird.




On December 06 2011 03:04 supersoft wrote:


lol? I am rather voting palmar if soap flips red than the other way around... Seriously. He didn't want soap to die...


I'm going to echo supersoft here.




On December 06 2011 04:30 vaderseven wrote:
I shoulda shot palmar.



I disagree. You shouldn't've shot anyone. I don't think you're scum anymore, but I think you made a terrible decision. However, what I really don't like is how Palmar seems to have known your role before you claimed.

Right now, I'm going to ##vote: Palmar because I have no idea what the fuck he thinks he's doing and that feels fairly scummy to me and he seems to have known vader's role and I also don't think Drazerk is scum so I don't understand why Palmar thinks RNG is the best idea for votes. Hell, I could randomly vote on my own accord and CLAIM that it's RNG. I'm sorry, but I won't be back until after the lynch because of school (I think. Oh wait, deadline is 8pm PST? I'll be here a couple hours before then, most likely, given nothing happens on the highway).


On December 06 2011 06:54 Radfield wrote:

What is this reasoning? You're voting Palmar because you don't think he knows what he's doing? Really?

I thought you had "come to the conclusion you can't read Palmar worth a damn", yet now all of a sudden you have a strong enough read to call scum?

These next two quotes are from the same post, both regarding vader:

At what point in the post did your opinions change? This is a blatant flip-flop, and at this point it seems like Lanaia is just writing things to fluff out her posts:

Lanaia's filter from this game:

XVLIII

and now compare it to her filter from XVLII:

XLVII

Keep in mind that Lanaia is scum in XLVII. Very similar reads in my eyes.

My only problem right now is that she was agreeing with sandroba, and I am getting some scummy vibes from him too. Palmar what do you think of Sandro right now. Sandro, if this was plurality lynch who would you be pushing as an alternative to Palmar.

##Vote Lanaia



I said that post was what I was feeling AS I WENT ALONG reading the 10+ pages that happened while I was asleep. Yes, there's a contradiction, but things change over the course of the game. My opinions changed with the whole vader/Palmar thing. Technically he can still be scum, but I don't think so because he'd thought he was going to be shot and thus reacted, like ANYONE would do.
I'm voting Palmar because *I* don't understand what he's doing. I said that I don't know what he thinks he's doing. When a ton of shit happens, yes, opinions CAN change.

I'll be back after class.

Question: on TL,when a jester/VI flips, does the game end? Is the jester a solo alignment or can it be part of mafia/town?

On December 06 2011 07:07 sandroba wrote:
What the fuck, insta-delurk when called out. I think you got one there.


I was writing before you posted, hun.
I didn't realize I'd have time to post quickly before class.
On December 06 2011 07:09 sandroba wrote:

Yeah, but your last post is from 2 hours ago. Which means you were reading the thread, but not posting until radfield posted a case on you.



I was away for two hours because I was driving to school, which is in a separate town. It normally only takes an hour and a half but there was construction on the road today. Sorry, but I don't stay at school on the weekends considering I have a job in this town and school is in another.



On December 06 2011 09:12 syllogism wrote:
I am willing to switch to lanaia and definitely will if it looks like she has a better chance of being lynched



I don't like this post because it feels almost like it could become an opportunistic vote. I mean, it's not the end of the world if I'm lynched. It's d1, we have 24 people left, 6 scum. That leaves 18 town, and I'm sure the game won't be unwinnable for us.




On December 06 2011 09:51 Mattchew wrote:
Can someone please link me to the case against hier... I have been keeping up and its nowhere to be found.... the case against lanaina is the strongest BS we have?



"the strongest BS we have" Could you explain that phrase please?

Also...
I'm moving my vote off Palmar and onto Hier because how Palmar is acting RIGHT NOW reminds me of when we lynched him last game and he was town last game so I'm not going to vote him. Yeah, sure, I look fucking scummy, but I promise I will do better tonight/tomorrow. I know, this is yet another change, but... it's better this way.

But whoever said girls contradict themselves all the time is pretty correct. I've seen it with other women I play with.

Almost had a heart attack because I almost lost this post. Can anyone recommend a way to eliminate the possibility of losing your post?
On December 06 2011 10:47 Risen wrote:
We going to get a reason for this?






It was in my last post, Risen. Palmar was acting like he did last game before he got lynched and that I felt he was town.
Or do you mean why I switched to Hier?
To avoid a Palmar lynch, he was the best target. People were consolidating onto him and from what I've seen in the past, Palmar can be a hell of a lot more helpful than Hier.
On December 06 2011 11:00 Jackal58 wrote:

Last game you knew Palmar was town because you were scum. Same situation?



No. That's not what I mean at all. I did almost switch off him that game because I felt bad for him. It has nothing to do with the fact I was scum last game. I recall another game I felt similarly towards him but I can't remember which game it was (I was town as the last game was the only one I've been scum in).



Can't we all just listen to him?
+ Show Spoiler +

On December 06 2011 10:44 Incognito wrote:Enough with the SPAM. Stop posting one liners or there will be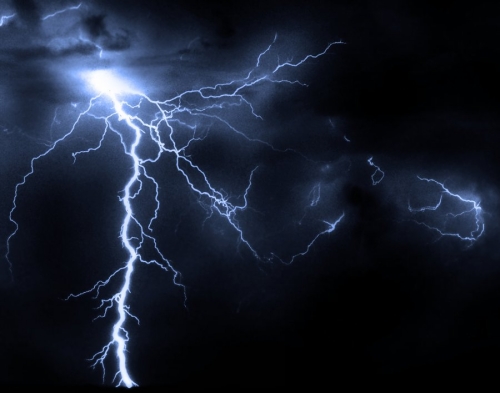 Posts like these:as well as the other one liners are unacceptable. Please consolidate your posting and keep this thread readable. Thanks!



Christ, red, talk more than one line per post. I know you do this all the goddamn time but it's annoying as all hell. I mean, it's more than just red but he's doing it the most from what I can see. A post consisting entirely of "LOL" and a quote is not something that is productive nor is it helpful to the game in any way, shape, or form. Of course, if you fuck up something in your post, I don't blame you for an EBWOP.


And a question...
Is posting your views at night really all that good for town? I mean, it kind of just paints targets (or anti-targets) everywhere, doesn't it?
At daybreak I'll reread the thread and post my scumreads. I won't be active much during the night today because I have a huge accounting project I need to get done.
Taking a short break from the assignment.

Of course, I don't mind annul posting only about one line because he's clear, concise, and to the point. He's posting in a useful manner in comparison to some other people.



On December 07 2011 04:48 prplhz wrote:
@Lanaia You too are not really being very helpful. You haven't done anything that resembles scum hunting this game, when can we expect something from you? What do you mean that talking during night just kind of paints targets (or anti-targets) everywhere? Do you think town should just be quiet during the night?



You can expect more from me next game day. D1 is always harder, I feel.

When I was talking about painting targets, I meant solely in regards to naming people who you think are town or not town. Moreso, when you guess at whether or not they are blue in addition. Targets would refer to people that a lot of people think are town. Anti-targets would refer to people who are called scummy. Mafia would not shoot the anti-targets unless they had a really good reason, in my experience.

I'm used to nights where no one talks. Conversation is fine, but I personally don't want to reveal too much at night, when scum can change their decisions (from what I've seen). You can scumhunt, of course, but I just wouldn't be too blatant about results.



On December 07 2011 07:01 vaderseven wrote:
You should know that if you followed the scum qt last game. I stated that there and said so many times in irc as well.


I thought we didn't release it.

Also, turn off autocorrect, Vader.

Now, back to working.
On December 07 2011 07:55 sandroba wrote:
This is falacy. Lanaia DID insta-delurk there, she posted 10 min after radfield posted an attack on her, while she was missing for 2 hours. Last game 2 players (greymist and matchew) did the same thing and I called them out for it and they ended up being mafia indeed. I stand by my opinion that lanaia is scum.




I did explain why I'd been away. I can't really post in thread or, you know, read it, while driving.
It wasn't intentional for me to "insta-delurk."
It's true that I do in fact go to school in a town other than my own because we do not have a university in my town. I stay in dorms but I didn't feel it was worth it to stay there alone all weekend when I have people I can be with back home.



On December 07 2011 08:56 redFF wrote:

this post says nothing.



Was my intent to say a lot? No. I was asking a question and I was requesting we listen to our mod. No one answered me. And in writing this post, I was attempting to explain why I'd have a lack of posting today so that I don't get bitched at.
Does it tell you anything about my alignment, though, red? Why'd you feel the need to comment on it when so many of your posts have no content whatsoever?



On December 06 2011 06:39 redFF wrote:
GODDAMN THIS PALMAR WAGON IS BAD



Correct me if I'm wrong, but you never explained why it was bad. Can you explain to all of us why it was so bad?
I'm sure we're all interested in hearing it.
Ugh, I fucked up my assignment so badly. Currently trying to find someone who can help me.

Red, can you please reply to what I asked you in my last post? I don't really like being told I'm not contributing and then when I try to, I'm not replied to.

Zephirdd, what do you think we can do about the lurkers? Anything we can use as a pester ball to lure them out of hiding?
Actually, there aren't even that many.
What do you think about Radfield's play?
On December 07 2011 10:15 Toadesstern wrote:


Mind if I jump in there and give my 2cents?
I think you got to differentiate between day- and night-lurkers. This whole "we should not post that much at night" is quite commong and there's just so many people who are not contributing or barely contributing at all. As long as they start posting the next day again I'm fine with it although I share opinions with VisceraEyes about talking at night.
He is kind of overdoing it. Sure some people are answering him but most stuff comes from him and as I see it I won't get much out of people the way he's doing it right now.
If you want to discuss about something by all means I'm hear for another hour or so to talk :p



I was definitely referring to day. I personally don't like to post at night but I'm getting more used to it. I guess you guys are right in regards to it giving us more time to do stuff because the days here aren't three weeks long (I'm looking at you, MS). I'm just afraid of airing too much to the mafia, I think. I am completely paranoid, though.

And oh my god, spoilers inside spoilers are annoying as hell. Day starts in about 2.5 hours I believe.

Just saying this so I don't get accused of instadelurking again. I have to restart my entire project because the program isn't as good as it could be and so one minor mistake screwed up literally everything. I won't be back until after day break.

WAIT WAIT WAIT...
Vader's a JOAT? wtf. Where was this and why didn't I see it?