WCS 2015 GLOBAL FINALS CHAMPION!
MSI MASTERS GAMING ARENA 2015 CHAMPION!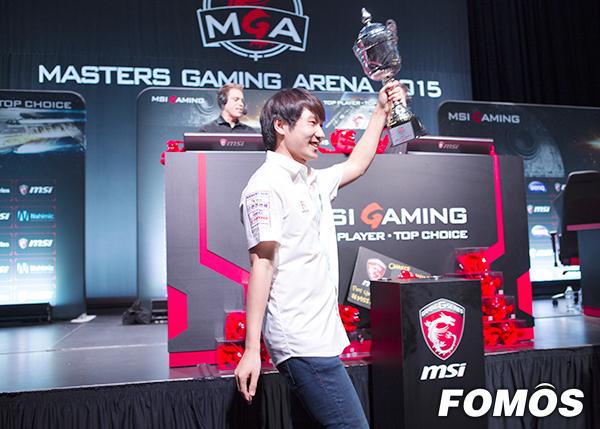 HOT6 CUP CHAMPION!



IEM WORLD CHAMPION!

WCS 2013 CHAMPION!



Upcoming Matches!
GSL / SSL
Proleauge 2016

Name : 김유진 (Kim Yoo Jin)
Team : Jin Air Green Wings
Birthday : October 16, 1993
WCS League : Premier Korea
TLPD:
sOs
Liquipedia: Starcraft 2:

sOs
Liquipedia: Broodwar:

sOs
Twitter Profile : https://twitter.com/JinAirsOs



Recent results!
sOs wins IEM Taipei 2016
sOs wins WCS 2015 GLOBAL FINALS!



Older results!
+ Show Spoiler +
[b]sOs REVERSE ALLKILLS KT Rolster!
sOs wins MSI MASTERS GAMING ARENA 2015!¨
sOs allkills CJ entus!
sOs gets top4 in GSL code S
$o$ gets the most win reward in proleauge!sOs WINS HOT6 CUP!$o$ WINS IEM WORLD CHAMPIONSHIP AND ANOTHER 100K
sOs Joins the Ro8 in GSL after beating
Curious and
Life 4-0
sOs loses to
Patience and is out of Dreamhack wintersOs takes 2nd at redbull battlegrounds losing to
PartinG in the finals sOs BEATS
Jaedong
Bomber
HerO and
Polt AND IS YOUR WCS GLOBAL FINALS CHAMPION!!!!!!!!!!sOs Beats
Avenge 2-1 to advance back into premier sOs loses to
Curious in IEM NYC ro8sOs loses to
Trap in WCS RO16

sOs loses to
TaeJa in Dreamhack Ro8sOs beats
Dear (again) in WCS ro32sOs beats
Dear in the proleauge final. sOs beats
Ruin and
Curious to requalify for WCS Korea PremiersOs Wins the Asian Martial Arts SC2 tournament notably beating
Sen and
Flash !sOs is the runner up of the WCS season 1 finals! Losing to
INnoVation
sOs Loses to
Maru and
soO and fall out of premiersOs beats
JangBi and
StorksOs loses to
Soulkey 4-3

sOs beats
hyvaa loses to
INnoVation.sOs beats
PartinG. Loses to
FanTaSysOs beats
LosirA and will advance to the semi final of WCS Korea GSL!sOs beats
Jaedong in proleaugesOs loses to
Zest in proleauge
+ Show Spoiler +
sOs
(also known as sHy) stated of his career as a lesser known Broodwar player. sOs was regularly fielded during SKP 11-12 season 1 and 2, taking games of notable players such as
JangBi
,
Sea
and
INnoVation
. In Starcraft 2 sOs has risen to fame for his Great performance in Proleauge, being one of the key factors to Woongjins' strong performance.
sOs is currently one of the top protosses in Korea.
His first major Heart of the Swarm tournament WCS Korea GSL Season 1 also happened to be his breakout tournament as he reached the Ro4 in his second code S defeating
MarineKing
,
soO
Bomber
,
TaeJa
and
KangHo
which qualified him for the Season final.
In the season final he was able to make the first final of his career. He placed 2nd in his group. beating
Symbol
and
HerO
2-0 and Losing to
ForGG
. In the quarterfinals he sweeped
Alicia
3-0. In the semifinals he faced his teammate
Soulkey
in a rematch from WCS Korea. This time however he was able to overcome
Soulkey
and beat his teammate 3-2. In the Finals against
INnoVation
,
sOs
was sweeped 4-0.
The next season of WCS korea did not go sOs' way. He was eliminated in the Ro32. He took the first game against
EffOrt
but lost to
soO
and
Maru
+ Show Spoiler +
+ Show Spoiler +

+ Show Spoiler +

GreenMash
Tempys
Mun_Su
Shellshock1122
PixelNite
ThePrince
Phybe
Jmanthedragonguy
MysteryMeat1
JohnAdams
prOxySC2
StarVe
BeyondCtrL
Little-Chimp
Fionn
Invasion
PhoenixVoid
LeapofFaith
Silencioseu
TheSilverfox
Xtreme94
Keeemy
syno
Rescawen
ZeroStarCraft2
Torvaltz
Fuell
Karliz
Gtoad
SoleSteeler
GumBa
neptunusfisk
Gladiator6
Gojii
minibriisacat
Fonda
IsThisReddit
liberate71
WhX
Detonation
Snorkels
Fig
DreamOen
The_Darkness
devgchr
GreenFate
Fody03
Metak
vhapter
scCassius
rice_devOurer
Erraa93
Mairo
megapants
EpicDemente
Zynar
IeZaeL
qrs
Torvaltz
Nomzter
prOpSnuffe
geokilla
KristofferAG
Whitewing
Weavel
Rescawen
The_Templar
Phyxius
ForLethr
DarkSkyes
Seeker
hidetoaizen
Dogfoodboy16
lowdice
Kiron
Jenia6109
SuSpiria
Gamlet
CYFAWS
MiniFotToss
ArTiFaKs
Parcelleus
liberate71
ThePlagueJG (restored his passion)
DoctorFoxer
oo_Wonderful_oo
Carefree
IamBiSa
MysteryMeat1
Faruko
Butterz
egrimm
prabhbhambra13
partydude89
big fish
karfussen
qcHanHan
`sawyer
Psycho.Vortex
Superbanana
Knatterking
Emerson_H
Apoteosis
Lapack
sOsFan
Silvana
OtherWorld
thenewsheriffintown
Cricketer12
Roadog
Thepoteter
Cricketer12
Diabolique
HellHound
ExChill
swag_bro
rotta
Durnuu




If you want to join say "sign me up"

Banners made by TL user Metak!