Movie Discussion! - Page 3
Please title all your posts and rehost all images on Imgur
yoshtodd
United States418 Posts
I second Gran Torino.

Wanted to see The Wrestler so bad but it left already.

gran torino was amazing. As was the wrestler.




this is the best vampire movie i have ever seen.
tonight
United States11130 Posts
On February 15 2009 22:29 Kerensky wrote:
hes just not that into you

awesome movie go watch it if you're not in the mood for action/thriller

portrays pretty much every different "type" of person and relationship, showing different types of people sucking in different ways. some might not find it interesting but its a must-watch just incase you're a person who does enjoy it

oh its nothing like sex in the city/etc, its totally solid

if you wanna see it with a lady friend then make sure you're extremely comfortable with each other beforehand otherwise you might feel extremely uncomfortable with each other during and afterwards :p


I went and saw that with my gf last weekend. I'll be honest I actually didn't think it was bad at all. Even found myself laughing out loud at a few parts.
XoXiDe
United States620 Posts


good!
zizou21
United States3683 Posts
Hey, just to clarify -- it does not have to be NEW movies. just has to be a movie you have seen recently

btw Man on wire & Rocknrolla were my favorite movies of 2008. nice to see some love=]
HumbleZealot
Canada508 Posts
On February 15 2009 17:24 kuwakJai wrote:
yes Gran Torino is hilarious awesome movie


Yeah, I just saw it on Friday and Clint Eastwood singlehandedly makes that film with his racial jokes.
REDBLUEGREEN
Germany1901 Posts
Body Of Lies
imdb

8/10 best movie i have seen this year.
It's a spy movie about a CIA operative who tries to track high ranking terrorists in the middle east. I loved DiCaprio in Blood Diamonds and with this movie he has become one of my favorite actors. Mark Strong's character is really bad ass, too


Go watch this movie, it's not the typical post-911 shitty movie.
On February 16 2009 03:22 tonight wrote:

I went and saw that with my gf last weekend. I'll be honest I actually didn't think it was bad at all. Even found myself laughing out loud at a few parts.



yeah i thought was a great film, she didnt seem to think it had "anything new" in it, but i was relating to so much of it lol. mind you she is years older than me and has probably experienced pretty much every senario in the film already :p
i'm getting ready to watch Pink Panther 2, any comments (if it sucks and you have an alternative plz say so, since i have limited (drunk) time and wanna make the most of it!!)

Bub
United States3512 Posts
lol at that pix

Yeah, Taken is a great movie but not as great as Gran Torino in my opinion. Still see em both and you won't regret it.

I wonder how many more movies Clint will make.
Gretchen
Germany128 Posts
rushz0rz
Canada5300 Posts
The Reader

I read the book before going in. Loved the book. Loved the movie. The movie follows the book almost exactly, with a few missing parts that I thought should have been in it, but it was really good regardless. Kate Winslet is in her top form in this movie, great performance and she deserved the awards she got.

The Wrestler

I was pleasantly surprised. I didn't expect much, because it's about a wrestler, I kind of almost expected something like Ready to Rumble. I was wrong. It's a great movie, about the highlights of our lives and what happens when we come crashing down, missing what we once had.
zizou21
United States3683 Posts
BlackJack
United States8269 Posts


had to stop 45 minutes in cause it was so terribly boring
On February 16 2009 12:40 BlackJack wrote:
wall-e-poster3.jpg

had to stop 45 minutes in cause it was so terribly boring

[/img]


haha i thought it was decent (make sure u watch it in hi res) but yeh not 11/10 like everyone proclaims. hell the ff7 movie was around the same rating IMO if not beyond
zulu_nation8
China26351 Posts
man i love Persepolis I wrote a blog about it, I also want to see "tell no one" but haven't gotten around to it yet.
On February 15 2009 16:53 Kentor wrote:
I just watched Gran Torino. Awesome/Hilarious movie.


Agree lol
ramen247
United States1256 Posts
On February 16 2009 12:04 zizou21 wrote:


wat did u think of it? i want to see it D:




its REALLY REALLY good if you like movies that delve in deep.

if you are a type of guy that needs instant action, you should still check it out.

its really good. you end with a very satisfying feeling if you understood or you can ask a lot of questions if you dont know what really happened.



On February 16 2009 08:50 Gretchen wrote:
Not new (2003) and probably known around here, but i saw it yesterday.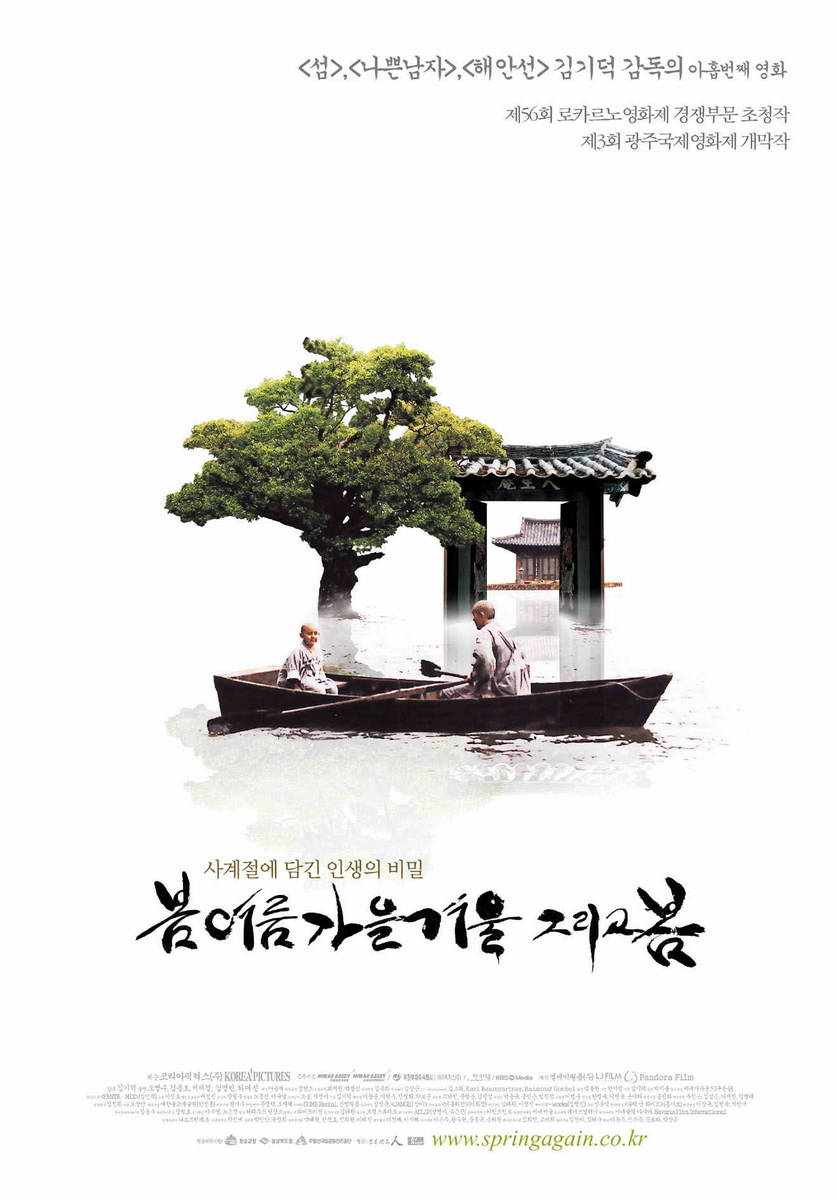 (

Spring, Summer, Fall, Winter... and Spring

)


How is it? I have the vcd for it, but i never got around to watching it.

[edit] just saw the post above, n/m
ahrara_
Afghanistan1715 Posts

Waltz with Bashir.

Just stunning.

TryThis: Let the Right One In was amazing.