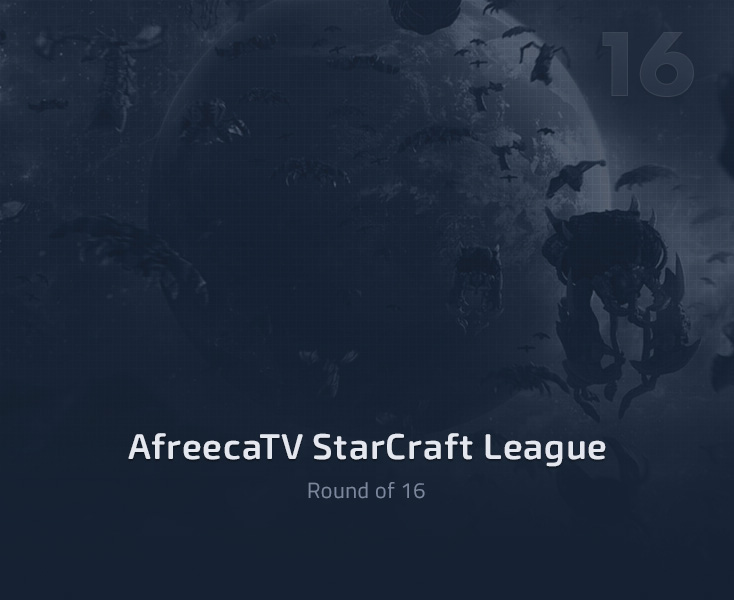 Whats left in the Ro16 is the most hard to predict groups because they're all balanced in terms of current skill, precived skill, past and current performance levels as well as these competitiors' ability to stand out in unexpected circumstances.

BLinD-RawR struggles to predict how the Ro16 will finish and who'll make it through to the brackets.



Struggles Ahead
Group C consists of Soulkey, Ample and Bisu who all advanced to the Ro16 taking one a loss, hero may be the most consistent player in ASL history but even he struggles to make those wins when it counts.
hero is easily the most consistent player in the history of the ASL, I don't believe anyone has had as many Ro8 appearances as hero and that just shows how much we can't count him out in the group stages at all. hero also stands at a 49% win rate on major proleague while also having the highest participation with 2nd most number of games played in October, having Ample to open against is definitely a good advantage, he probably wants to face Bisu over Soulkey in the winner's game for best odds.
Ample made Ro16 by beating Queen twice in his group, that certainly give him a lot of confidence against the likes of hero and Soulkey, though it can be said that Queen has been slumping both online and offline as of late and Soulkey and hero are performing way better than him at the moment, but him beating hero in the opener is the key for him to advancing, falling into the loser's game means playing 2 Bo3s and against hero, Soulkey or Bisu he's going to struggle on that front.
Soulkey since his encounter with calm in the Ro24 is more afraid of ZvZ than the other two matchups, hopefully beating Rain in the Ro24 gives him confidence in his opener against Bisu. I would say of Ample, Bisu and Soulkey, Soulkey would be the most likely to win a Bo3 against the other two should he possibly fall to hero in the winners game and therefore qualify 2nd.
Bisu usually starts to show how much he just coasts by on pure talent by Ro16 because he now has to deal with active competitors who are putting in the hours of practice and those major proleague hours, which Bisu has not been putting in since his return from Saudi, his Ro24 performance was nothing to write home about after dropping a set to Stork, if Bisu doesn't step up up, he's not making it against Soulkey in the opener let alone in the Bo3s.
hero and
Soulkey Advance To The Ro8!

Blunt Impact
Fans instilled a lot of their hopes into BeSt last season after being the only protoss to make the Ro8 and then making it to the Ro4 where he did ultimately fall to Mind, after which he was dejected and if you asked me a month ago of BeSt's chances especially looking at his then online performance.
I'd say he wouldn't make it that far this season, but right now BeSt has bounced back so hard that he is currently the best performing protoss let on the ASL who's been rebuilding his PvT once again and is definitely going to be a tough fight for sharp and Royal, while also knowing that he has beaten Action in a Bo5 means that he can do it again in a Bo3.
Sharp definitely shut me up after his performance in the Ro24 where even I called him completely washed, seems like he still has that dog in him to push forward against bad odds because the odds are still very much against him. BeSt for an opener may be tough but if BeSt still has his fumbling offline PvT form Sharp has a chance and he'd want to face RoyaL in the winners game because I don't see him beating Action or BeSt again in a Bo3 at least.
Action already shown that he's pretty unflappable with his Ro24 performance playing persistent against Effort in that hive tech game and against Light in the winners game, definitely not willing to be messed around by anyone. Action's biggest threat is BeSt, their epic Ro8 series from last season probably still wears heavy on Action's mind and is sure to be a rematch that fans would want to see and for that he'd have to get past RoyaL first. Seeing how he handled light already, if he has to face RoyaL again or Sharp, he should feel confident to advance.
RoyaL this season has only shown his TvP, having already lost to shuttle once only to eliminate both Snow and Shuttle in the Ro24, making him the enemy of protoss fans for the the rest of the season. As such he should want to face BeSt after trying to overcome Action as advancing first is the best chance for RoyaL, it is unlikely for him to sustain in a Bo3 against Action or Sharp.
BeSt and
Action Advance To The Ro8!
---
Writers: BLinD-RawR
Graphics: v1
Editors: BLinD-RawR