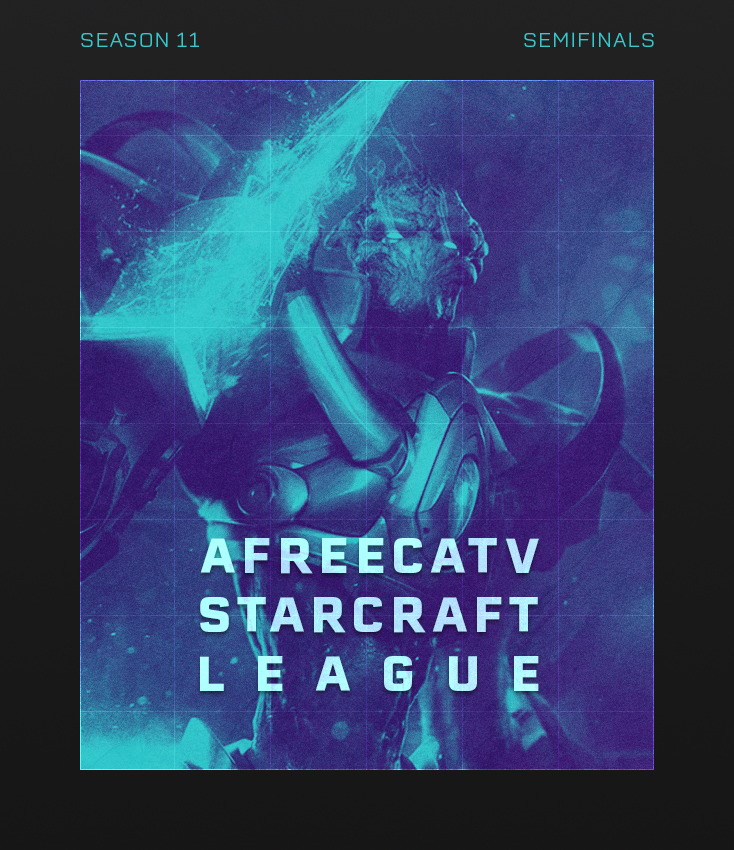 Its the Semifinals of the ASL, Kicking off with a Ro16 rematch of ZerO vs Mini, on the other side of the Bracket Larva once again finds himself in a ZvZ Semifinal match, this time against hero looking to make it to his second ASL finals.


This is a rematch from the Ro16 group A's winners game series, in that instance
Mini
won 2-1, can
ZerO
redeem himself or will we see a repeat performance?
Mini does have that big advantage in the matchup already beating ZerO before this season, overall that series Mini just played better than ZerO at every turn, probe scout killing drones, initial harassment, huge DT drops all were back by solid army control in the front, Mini was very much in the zone for the entire group, hell he's been in the zone the entire season looking at how he crushed and threw best into the wind like a piece of paper.
ZerO doesn't look all that hot in ZvP based on his Ro16 performances against Mini and even to an extent against Shuttle despite winning that series, casting a lot of doubt into his performance in the matchup on top of the fact that ZerO just hasn't been able to crack Mini's playstyle yet, both offline and online since not a lot has changed in their dynamic since their Ro16 encounter, does knowing that he only have to face Mini anyway and knowing what maps they're playing on in advance help ZerO in the long run? And at what point does this series become a scenario of relying on the hydra busts for wins, also known as the almighty "sh".
Map Picks:

Hidden Track
-
Mini

Fighting Spirit
-
ZerO

Polypoid
-
Mini

Eclipse
-
ZerO

Ascension
-
Mini

Polaris Rhapsody
-
ZerO

Ultimate Stream
- Afreeca Default
PvZ in general is a matchup that is skewed towards Zerg much like TvZ is to Terran at the highest level, Mini didn't have a lot to work with in this map pool but I'm sure he has something cooking on his picks.
Hidden Track is the first pick for Mini, sitting at a huge 41.7%-58.3% gap in winrates in favor of zerg on the matchup, its one of those maps that is very hard for the protoss to take and hold a third especially considering the situations where they can easily be cut off from the natural during a hydra bust and have a very easy time taking out that third base along with it, I have a feeling Mini has something planned for the map but its entirely possible Mini picked it first just to get it out of the way as soon as possible since the whole map pool is in play for this series.
Fighting spirit while protoss favored in 2021 isn't really the most concerning map for ZerO to play on, its actually surprising it was picked this early, maybe a win here for ZerO might end up being the catalyst to a patented Mini downward spiral tilt?
Polypoid, the most played map of 2021 holding a whopping 27.3% of all sponmatches on it, its the true standard map of the era, even over FS and CB, one more in line with our current day meta, the balance so far has been skewed towards zerg as expected in 53%:47%, its a good pick for Mini to have earlier rather than later .
Eclipse is next, which is another solid choice for ZerO, second most played map in sponmatches with 19.6% games in 2021, also boasting a near balanced 51:49 winrate in favor of zerg, along with a 3-1 winrate in ZvP this season of ASL., Eclipse has always had some great PvZs since its introduction, one of the best 2p maps ever in my opinion, zerg has options for 3rd, they can either take the risky double gas, or the close by highground 3rd with just he one small ramp protecting it making it a hard to break base with good defenses.
I think its funny that Mini picked Ascension here, the map that ZerO beat him on with a quick ling bust in the Ro16 after tricking him that he was going to power econ, which isn't a surprising move considering this is a very good protoss map with some protoss map control with the highground pods its very easy to deny a lot of expansion options for the zerg. I doubt with the players involved this game will go anything like the snow vs hero game on the map.
Polaris Rhapsody has not been kind to zerg, I'm sure ZerO wanted to make sure it came as late as possible for him, a near 44-56 winrate in favor of protoss makes this one of the hardest maps for zerg in the current meta, expect this to be a more obvious early game hydra bust map, especially if ZerO manages to hold the contain past mini's double bridge.
I do believe that if we came to the rubber match on Ultimate stream, ZerO has a great chance on taking it, especially if the games go longer, holding a whopping 66.7% winrate in the matchup and many players avoid playing it in regular sponmatches, its one of those kinds of imbalance maps that nobody would want to play on unless forced and you can see why, this map lets zerg absolutely get 4 bases easily while being easily able to deny a 3rd base for protoss without much issue, downside for zerg is that its a bad map for hydra busts due to the natural being ramped.
I think on a player level Mini does seem to be a problem to ZerO, but not a problem he can't figure out but frankly nobody wants to see another ZvZ finals so just for that, I'm picking Mini, I've pointed out numbers and facts and still been wrong a lot this season but this time I'm going pure heart, whatever the score maybe...
Mini to Advance the Grand Finals!



In a situation very similar to the last season, we have another
Larva
Ro4 ZvZ match, this time going up against historically questionable zvz player
hero
.
Larva in back to back Ro4s and the last one was against ZerO, which turned out poorly as ZerO managed to take the series 4-1 with relatively little fuss. This would be his first ZvZ this season and hero is probably not the best opponent he can hope for in the matchup.
hero also has only had to play one ZvZ this season, against EffOrt in the Ro24, managing to get the win against the rusty EffOrt and advancing through, while Larva also had EffOrt in his Ro16 group but got by without needing to ever face him.
Overall while Larva does have the better record in ZvZ to hero with Larva being at 55% over the last 2 months, to hero's 43% winrate, head to head its actually hero with a 6-3(66.7%) against Larva so it seems like hero has Larva all figured out even if he struggles in the matchup.
There really isn't much I can say about this series, beyond that, both would make great finalists, Larva would do great against both ZerO and Mini, being that even if the last time Larva lost to ZerO their styles do mesh well and could always go either way in an offline setting, while Mini would be great just for how good larva is in PvZ. On the other hand hero would just get eaten alive by ZerO, but we'd get an absolute banger of a series from hero vs Mini that would really push both players.
I'm going safe on this and picking Larva.
Larva to advance to the Grand Finals!
---
Writers: BLinD-RawR
Graphics: v1
Editors: BLinD-RawR