The Legacy returns and the competition is stiffer than ever in this final open season.
Register Here
Registration opens: Saturday, Sep 07 6:00pm GMT (GMT+00:00)
Registration closes: Saturday, Sep 14 3:00pm GMT (GMT+00:00)
Registration for the next two qualifiers will re-open next week
This has been an exciting year for the Brood War community. 2012 ended with little besides the conspicuous absence of the recently euthanized professional scene. Yet players worldwide kept on playing, and the competition continued. Sonic's Starleagues have grown in size and recognition, reintroducing us to a Korean scene of unmatched skill. And since the introduction of the TeamLiquid Legacy Starleague at the beginning of the year, the foreign scene has learned the names and styles of the talented heroes that continue to fight on the plains of Aiur.
Season Three
starts next week, bringing with it another opportunity to unseat the undisputed king of the foreign scene and reigning champion, the Hungarian Zerg known as Sziky. On the line is a $500 prize pool and a last shot at direct qualification for the $2000 championship.
There will be no lack of excitement when the final regular season of the tournament starts next week. Thank you for supporting TLS, without our viewers none of this would be possible.
Prize Pool
The third season of TLS will have a prize pool of
$500
.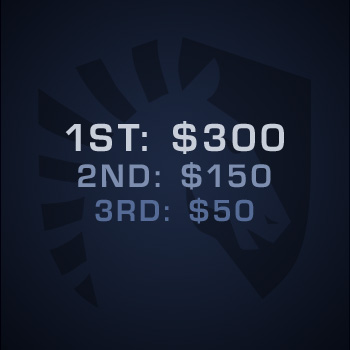 Following this tournament there will be a championship event with
$2000
up for grabs!
Format
The third season of TeamLiquid Legacy Starleague will have a similar format to the second season. Season 3 will have four qualifiers. Players who reached Round of 16 in TLS Season 2 will be seeded to the Round of 24, and the top four from TLS Season 2 will be seeded directly into Round of 16 in Season 3.
As in TLS Season 2,
only winners
of four qualifiers will be seeded directly to the Ro24. The remaining eight players from qualifiers will be filled based on points accumulated during the qualifiers. Joining the players who qualify through qualifiers will be 12 players who were at 5th-16th place in the TLS Season 2.
In TLS Season 3, each Ro24 group will be played with best-of-1 and each Ro16 group will be played with mixed best-of-1 and best-of-3 Dual Tournament (ODT) format, seeding players into an eight man best-of-5 single-elimination bracket.
Qualifier Information
TLS S3 will have a total of four qualifiers. Two qualifiers will be held this weekend (September 14 and 15), and two the following weekend (September 21 and 22). The games for this week's qualifiers will be held:
Saturday, Sep 14 3:15pm GMT (GMT+00:00)
Sunday, Sep 15 3:15pm GMT (GMT+00:00)
Check-in
for each Qualifier starts at
14:00 GMT (+00:00)
, and closes at
15:00 GMT (+00:00)
on each day. Be sure to show up and be ready to play your matches!
Note: Please note that the time of the qualifiers is now one hour ealier than it was in TLS S1 and S2.
As mentioned earlier, there are 12 places attainable through 4 open qualifiers. 4 positions for the winners of each qualifier, and another 8 to those who earn their place through the points system.
Remember that
only one
player makes it out of each qualifier this time so the finals are of extreme importance. There will be a one week break after the qualifiers and Round of 24. In this week, we'll do a group selection and decide tiebreakers, if necessary.
Full rules and details including how points and tiebreaks are handled can be found on the
registration page
, as well as
posted below
. It is your responsibility to read and adhere to these rules.
Maps
One of the finest maps of 2008, and a staple in competitive foreign Brood War, Destination makes its debut in TLS next week. This well-traveled battleground will encourage mech play from Terran, lurker contains from Zerg, and
whining
aggression from Protoss. This two-player map offers ample opportunity for cheesy openings and strongly favors well-prepared players.
Though perhaps the least recognized map in the TLS3 pool, Polaris Rhapsody brings some healthy variety to the competition. This 2010 Proleague map provides multiple expansion patterns in addition to a narrow path directly between naturals. Polaris Rhapsody is the second two-player map for the season and is historically strong for protoss.
Beautifully asymmetric and visually complex, Neo Aztec is perhaps the most aesthetic entrant to this season's map pool. This three-player map may draw players to heavy drop play to avoid a heavily contested center. Pun intended. This updated version attempts to address a perceived imbalance against Terran, but should still be a welcome sight for the tournament's Zerg players.
Andromeda introduces to the map pool a Proleague stalwart and fan favorite. This battleground encourages more unorthodox openings, such as Corsair/Reaver PvZ and one-base tech TvZ. Andromeda is a well-balanced map that tends to host long macro games in all match ups.
The map that needs no introduction returns this season. Fighting Spirit encourages long macro games and is widely considered the most balanced and standard map in existence. While no race can be said to be favored on this jungle map, ladder warriors will be at home on this popular practice arena.
Qualifier Dates
Qualifiers are played at
15:00 GMT (+00:00)
.
Sep 14. (Sat) - First qualifier
Sep 15. (Sun) - Second qualifier
Sep 21. (Sat) - Third qualifier
Sep 22. (Sun) - Fourth qualifier
Tournament Broadcasts
Tournament broadcasts begin at
17:00 GMT (+00:00)
.
Note: The broadcast times are now two hours earlier than in TLS S1 and S2.
Sep 14. (Sat) - First qualifier
Sep 15. (Sun) - Second qualifier
Sep 21. (Sat) - Third qualifier
Sep 22. (Sun) - Fourth qualifier
Oct 05. (Sat) - Ro24 (Groups A and B)
Oct 12. (Sat) - Ro24 (Groups C and D)
Oct 19. (Sat) - Ro24 (Groups E and F)
Oct 26. (Sat) - Ro16 (Group A)
Oct 27. (Sun) - Ro16 (Group B)
Nov 02. (Sat) - Ro16 (Group C)
Nov 03. (Sun) - Ro16 (Group D)
Nov 09. (Sat) - Ro8 Part I
Nov 10. (Sun) - Ro8 Part II
Nov 16. (Sat) - Ro4
Nov 23. (Sat) - Finals and 3rd place match
Tune in this weekend,
Saturday, Sep 14 5:00pm GMT (GMT+00:00)
and
Sunday, Sep 15 5:00pm GMT (GMT+00:00)
, for the opening set of qualifiers. Time to continue the legacy.
TwitchTV is the world's largest video game entertainment and chat community. TwitchTV features the top gaming personalities, players, tournaments and commentary, in addition to the most active and interesting discussions around video games. TwitchTV provides publishers and advertisers a platform to create long term engagement and commitment from gamers.
Learn more at
www.twitch.tv
Razer has been a pioneering supporter of e-Sports since its conception. It is in our blood and we are driven to further the culture of professional gaming in all that we do. We work hand in hand with our pros to forge weaponry for the players who stake their livelihood on podium placements. Our gear is designed to perform flawlessly in high-stress tournament conditions where winning is everything and mistakes cost championships. Those who compete with our equipment will attest – We live by our words: For Gamers. By Gamers.
For more information, please visit
www.razerzone.com