Art by: Kiett





On June 08 2014 06:27 stuchiu wrote:


Let me hypothesize friends.

You see BisuDagger had always been Shine's biggest fan, but came to realize that in order to glorify Shine and show people the light he was forced to join the more popular Bisu fanclub.

Thus he glorified Bisu's games, matches, results because in turn, every time Shine beat Bisu, it made Shine that much greater than Bisu.

And once Bisu quit SC2, he finally got to quit the pretense and just outright cheer for the greatest Zerg of all time Shine.




This my friends is called a fable, a tall tale, a false hood by all means. But in every false, there holds a little truth. I'll admit to glorifying Bisu. Nay, it was not a ploy with ulterior motives. Like any fanboy of the starcraft generation, they can easily understand where my level of passion is coming from. However, since people falsify my love for the greatest player of all time, I'm forced to make this the greatest 10k post and fan blog of all time on TL.

In order to reward your good nature and willingness to read through this blog I will be distributing Bisu themed minigames for you to enjoy. For starters, here is a fun word search for you to enjoy.

---

Reference photo
+ Show Spoiler +

solution:
+ Show Spoiler +
---

Getting to know your champion: " My Dark Templars will be unpredictable. They will pop out of nowhere. They should start being cautious of my Dark Templars now." -Bisu

It was no mystery Bisu had talent. While he was added to the Pirates of Space proleague roster because they needed to add depth to their protoss lineup, it was clear immediately he'd become an assest. Then in GomTV MSL Season 1 Bisu finally took the stage amongst Brood War champions. Below is his interview after defeating Savior and becoming the first ever MSL royal roader.



Bisu on his first MSL win


We have all witnessed many of Savior's matches, but the one matchup that mattered the most ended a bit differently. Bisu (especially for a protoss) did the unthinkable against the Maestro by crushing him 3-0, which was completely unexpected. This was like defeating Boxer or July in their prime.

The following is an interview with Bisu after his win, translated by rinizim from teamliquid.net

-You have won in your first attempt at MSL.
I am so happy I have defeated the current 'bonjwa' Ma Jae Yoon. During New Year's holiday, (Kim) Dong Hyun Hyung really helped me a lot staying at the dorm the whole time. I would also like to thank all others who helped with my training. I did not focus too much on the Royal Road, since MSL never had one. I am surprised I have become the one to achieve Royal Road.

-You crushed the opponent with 3:0.
During the training, I discovered a good build against Zerg. For that, I was also disheartened (when I lost during practice using this build), stumbling across thoughts like "I really can't lose like this tomorrow". I guess I was able to win, because Ma Jae Yoon chose builds that are relatively easy to deal with instead of difficult ones. No one else believed I'd win 3:0 except myself (smile). I think I showed them real good, winning it 3:0 (smile).

-You are the youngest league champion in the history.
I am more happy I am the youngest league champion. I also feel pressured to make more new records, but nonetheless I will win more leagues making more and more records.

-When did you think you can win the league?
After the first set, I thought I could win. Ma Jae Yoon seemed very tense. His coordinations (in critical situations) were not his usual responses. Also in third set, it seemed as if Ma Jae Yoon did not perform his fullest potential in his play.

-How do you feel now as a champion?
I thought (Park) Sung Joon Hyung was really cool when he won a league last time. At that time, I thought 'I want to stand on that pedestal'. Having won a league, I can now understand the exuberance Sung Joon hyung must have felt at the time. I will carry this on to catch up to Sungjoon hyung's championship career.

-Were you not particularly nervous, because it was Ma Jae Yoon?
Undoubtedly, I was very pressured. Not to mention he is the 'Bonjwa', but also he is so dominant against Protoss. So I had to think "he is a mere Zerg', and for that I was able to win.

-We heard your winning ratio was very good in training.
The win lose ratio in training is just a ratio and no more. I think winning many practice games does not result in performing well in broadcasted matches.

-Your use Dark Templars were exceptional.
The nuclei of today's strategy was the Dark Templar. Across many practice games, Dark Templar seemed to work the best. It is really efficient because it can kill a drone in single slash. From now, the use of Dark Templar will be more frequent. My Dark Templars will be unpredictable. They will pop out of nowhere. They should start being cautious of my Dark Templars now.

-You have clearly proved wrong the postulate that your gameplay might be worsened because of the vacation the team took.
I didn't think too much of it. But, people around me worried very much. I took a relaxing vacation taking time off, and Ma Jae Yoon was not able to have any rest going through finals after finals. I think I won because of that.

-What did coach say after the second set?
After the second set, he ordered me to "empty my mind as if this is your first match". I think the game played out more smoothly because of that.

-What did your parents say?
I tend not to talk much before any match. So, they didn't say anything before the match. After the match, they encouraged me that I have done well.

-What is your 2007 season's goal?
Just as I have said it before, I lacked in confidence. From now on, I will display myself more confidently. I will not lose in matches. I found much confidence due to this championship. I will continue to win more leagues based on this (new found) confidence.



Game 3!!!!





---
---


Jaedong vs Bisu: The Game Was Out of Control
Posted by Andrew "Magikarp" Song 3 years, 47 weeks ago


Wow. On July 6th, 2010, a resurgent Bisu and the always terrifying Jaedong faced off against each other in a game that is a strong candidate for game of the year. Coming into the game, Bisu and Jaedong were tied 4:4 head-to-head and they were playing on the map, Judgement Day, a slightly Z favored map against Protoss."




---
---

Any story that involves Bisu and Stork greatly warms my heart. It goes without saying these two players changed the way we play Protoss to this day. Here's a moment in history between the two.


On October 31 2010 05:40 infinitestory wrote:+ Show Spoiler [IEF results] +


Bisu 2:1 Stork in the finals


Bisu

Q: Your thoughts on dominating IEF again?
A: I got lucky (haha). This time, I didn't expect to win the championship. I lost the first game as Stork played too well, so I thought I would lose the series. Getting a championship a year after my last one makes me very happy. The fact that I earned it in China makes me even happier.
Q: In IEF, you always display huge power.
A: I always do well in MBCgame competitions (haha).
Q: Did you know that you have a lot of female fans in China?
[T/N LOL question]
A: Seems like there are some (haha). Getting support even in China makes me glad. They even followed me back to my hotel to cheer me on. I'm thankful, but sadly I can't convey that with words. Having that kind of language disconnect is annoying. Whenever I come to China, I always feel like some major celebrity (haha). It always makes me proud. I'm truly joyful about it.
Q: You lost game 1.
A: In game 1, I thought my reaver had killed off a lot of Stork's workers, so I assumed I had a great advantage. But who would have guessed that Stork had produced a vast quantity of workers to begin with? Additionally, when we had skirmishes, I didn't control my reaver well, and I ended up losing it.
Q: In game 3, you used storms effectively.
A: Blue Storm brings back memories (haha). Before, I had played a lot of interesting games on Blue Storm. Stork prepared to use speed Shuttles [T/N increased velocity defeat transporter machines... I hope it means speed Shuttles], but I noticed that early, so I was able to take preventative measures. I thereby managed to get an advantage. Today, my own shuttle harass seemed to be good as well.
Q: On Blue Storm, Stork GG'd while attacking one of your mineral expansions.
A: My Shuttle speed hadn't finished yet, but I had been steadily building up forces, so I was able to block his attack. The OB didn't catch it, but while Stork was preparing to attack me, I was harassing his 2nd expansion, so he couldn't concentrate on microing during the attack. I feel like I won a total victory [T/N I think the KR->CN translator mistyped on this part, could someone check the Korean?]
Q: It's the "Taek-Byung Rok" that has been long elusive.
A: Once again I have experienced Stork's excellence. (haha) I haven't played him in a while, but I still feel it was fun. Last year, I was eliminated early, so I thought I wouldn't be able to participate this time, but I was still invited, and I even earned the championship. I apologize to Stork (haha).
Q: Anything else?
A: Earning the championship that I missed last year makes me incredibly happy. I feel like the Korean fans will be glad too. This is the second year in a row that my birthday has fallen on a match with Samsung [T/N SKT vs Samsung coming up soon], so I must win. (haha)
Stork

Q: You earned runner-up, which is regrettable.
A: I thoguht the brackets were done well. It looked like I could meet Bisu in the finals, so I was happy. Because this is my third time coming to IEF, but I got runner-up all three times, I really dislike China. (haha) [T/N ok what is going on here, Stork won IEF 2009]
Q: You gained an advantage by winning the first game.
A: The starting positions weren't bad, so in the opening I already had an advantage. Once I blocked Bisu's first wave of attackers, I already had a huge advantage. I won the first game in a relaxed fashion.
Q: You lost the 2nd game despite having an advantage.
A: When Bisu's first shuttle and reaver came to harass, I pulled most of my probes, but only later I discovered I had two still mining gas. There was no way around it, and I ended up with lots of minerals and not much gas. On top of that, Bisu's defense was good, and he even sent another wave of attackers, so I was forced to regretfully GG.
Q: In game 3, you attacked Bisu's mineral expansion, and it looked like you had taken the game, but you were pushed back gradually. How did that happen?
A: I don't know either (haha). When I looked at the replay, under the circumstances of equal troops and resources, I had a reaver and a group of dragoons, so I should have won easily. It seems that I really didn't micro well.
Q: You've come to China 3 times but gotten 3 runner-ups. You must really dislike China.
A: In Europe or America, I'm very strong (haha). This time, I only came because there wasn't SPL during the timeframe of the competition.
Q: Samsung will have a match with SKT soon. If you meet with Bisu...
A: I hoped to meet a different opponent 2 years ago. (haha). On top of that, I can't guarantee I even play (haha).
Q: This is the long-elusive "Taek-Byung Rok"
A: It's really intense. Recently, Bisu has been doing pretty well. I hoped to learn some new things from him, so I came to China. I also wanted to watch him play, but I couldn't, so I pretty much didn't learn anything (haha).
Q: Anything else?
A: When I get back, I really need to prepare well for SPL (haha).
source:
http://www.playsc.com/bbs/forum.php?mod=viewthread&tid=216774&extra=page=1&filter=typeid&typeid=6
korean source:
http://news.naver.com/sports/index.nhn?category=e_sports&ctg=news&mod=read&office_id=347&article_id=0000006537&date=20101030&page=1
http://news.naver.com/sports/index.nhn?category=e_sports&ctg=news&mod=read&office_id=347&article_id=0000006536&date=20101030&page=1
---
---

I may be a giant Bisu fan, but I know our very on lil Susie is a huge fan to. Here's her interview with him from 2008.


---
---

And now for a series of Bisu games I have casted over the past year including his first two games ever played on live broadcast!









---

Other casts:
LRSL NA http://www.twitch.tv/bisudagger/b/513751306
SSL9 http://www.twitch.tv/bisudagger/b/502993787
Starbow http://www.twitch.tv/bisudagger/b/496342117

---

Well, this is the part of the blog where I appreciate everyone one on TL for taking up such an important part of my life. I will never claim to be the most passionate fan of Starcraft, but I will always remain a true fan hope to always show the community how to look positively at the scene as we try and push forward with competitive Starcraft gaming whether it's Brood War or SC2.

Since there are too many names to name, thank you to:
TL Staff
Brave LRs
Maker of Ops
Bisu Fans
Bisu Antifans
Liquipedia contributors
And outstanding community members!

And to conclude the games here is a Bisu maze:

---

My historically bad banner art

---

Bisu photo time: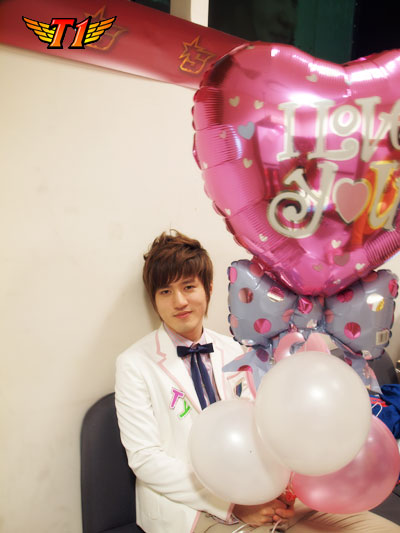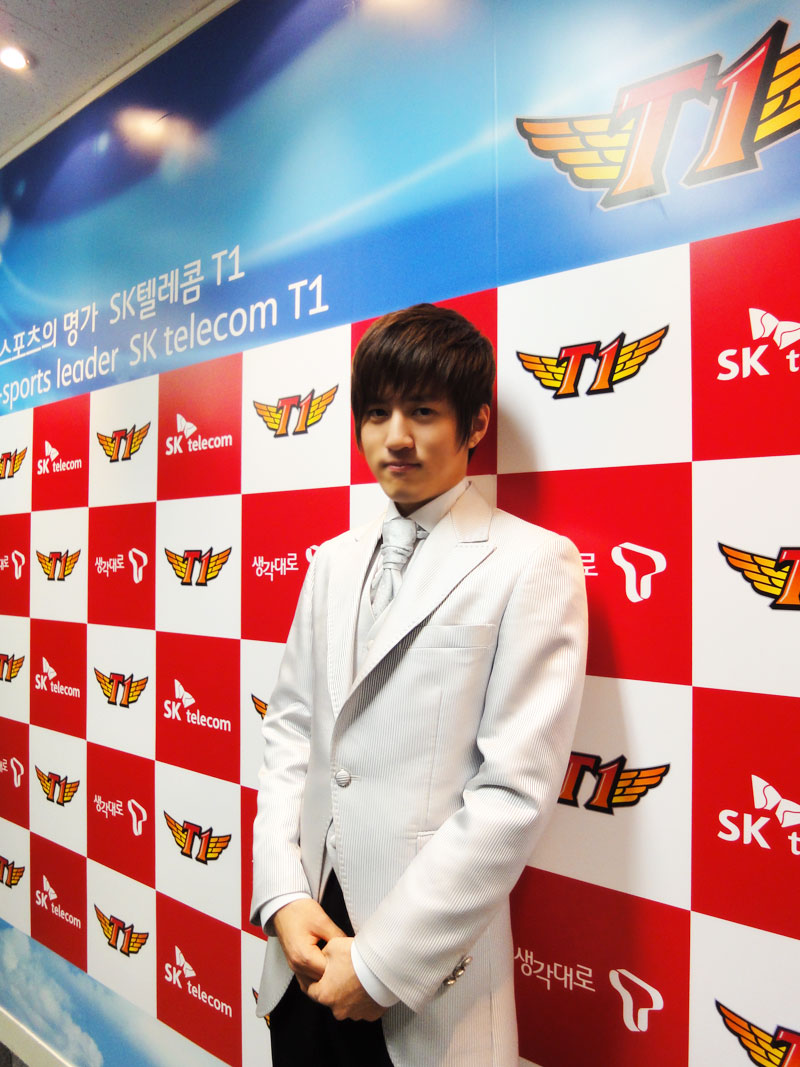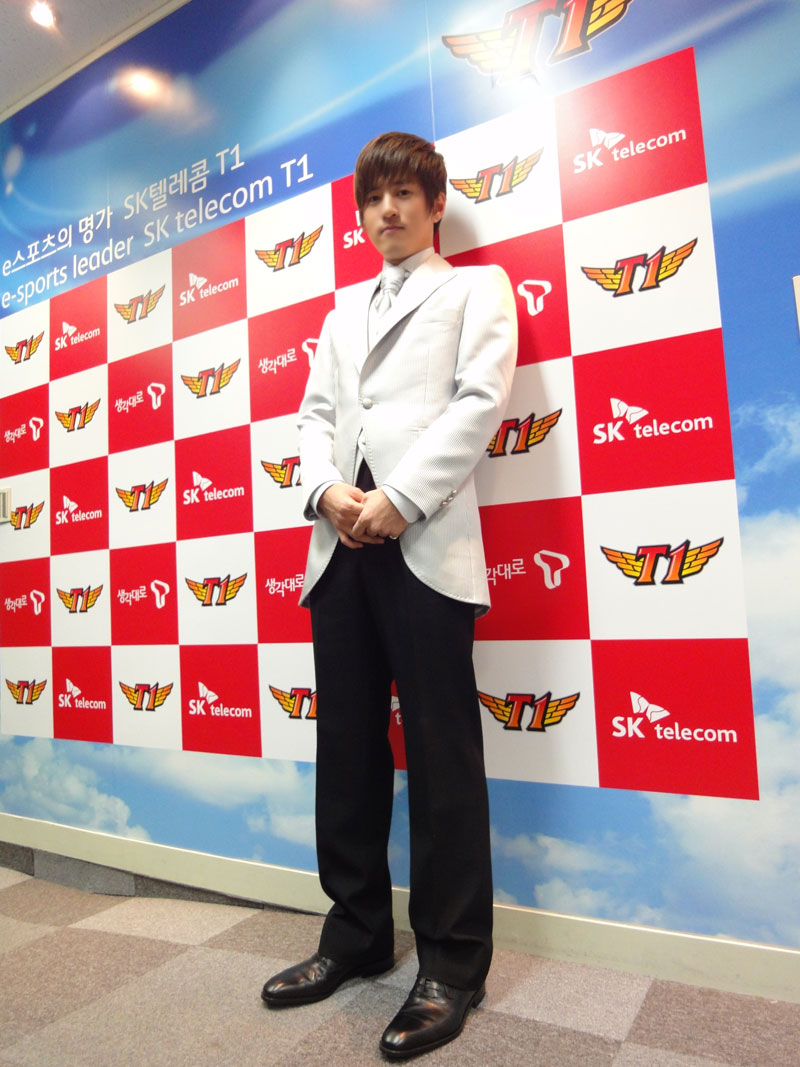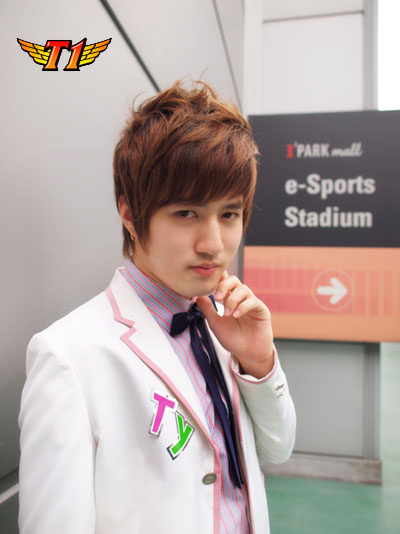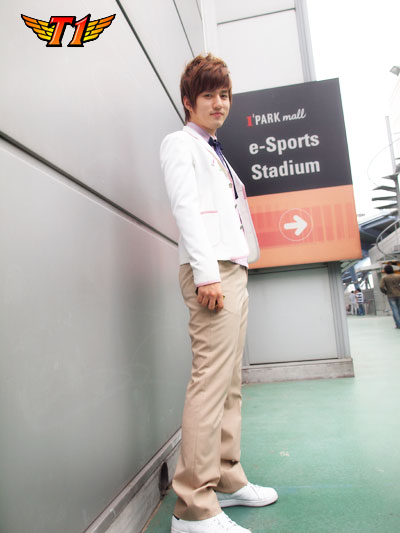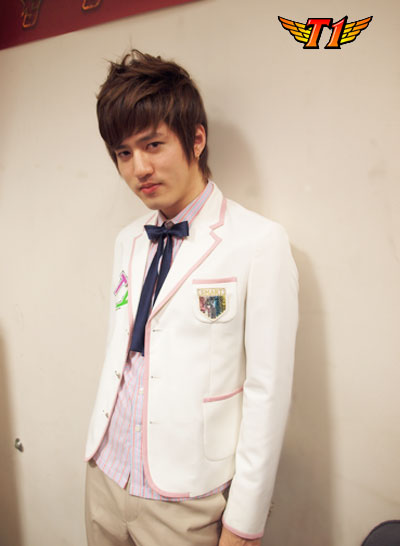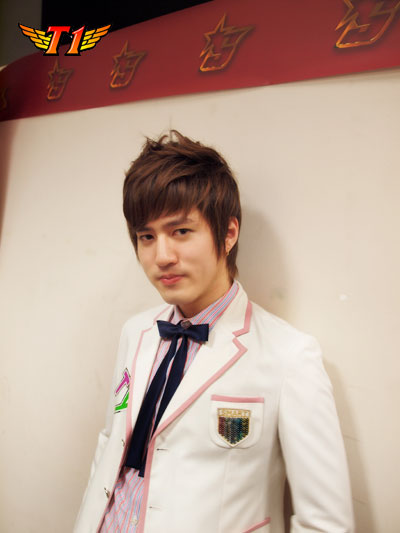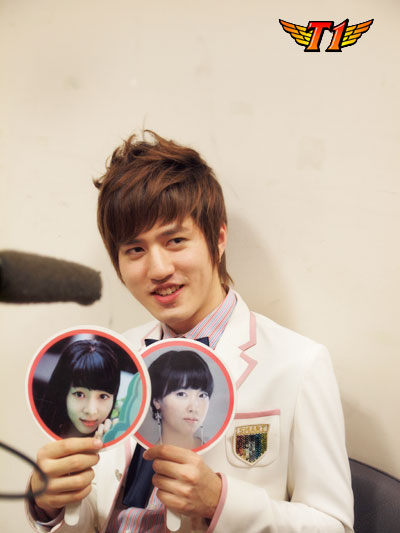 [/spoiler]

img]http://www.sksports.net/Common/Attach/HtmlEditor/200831311492764092.jpg[/img]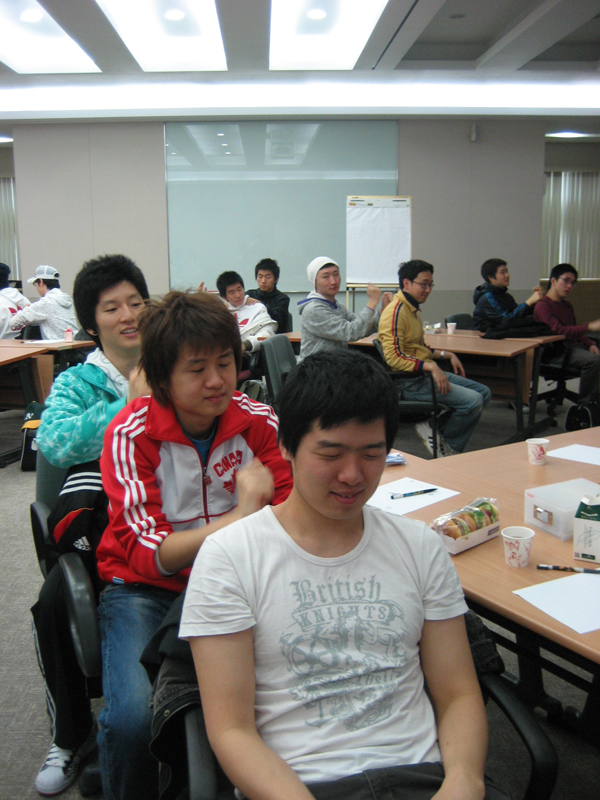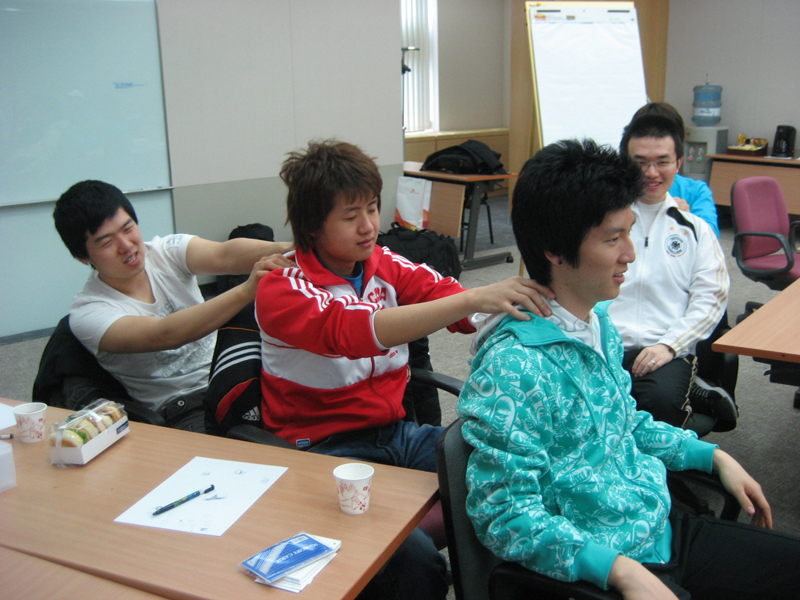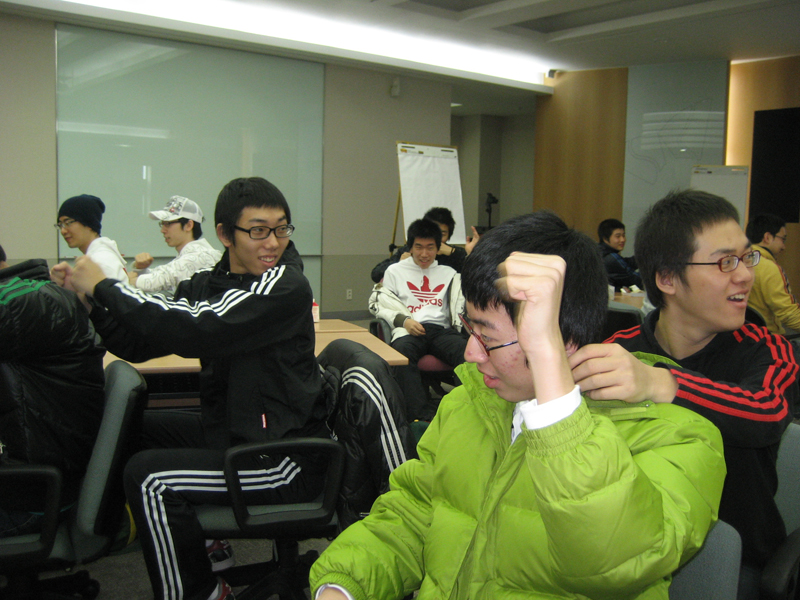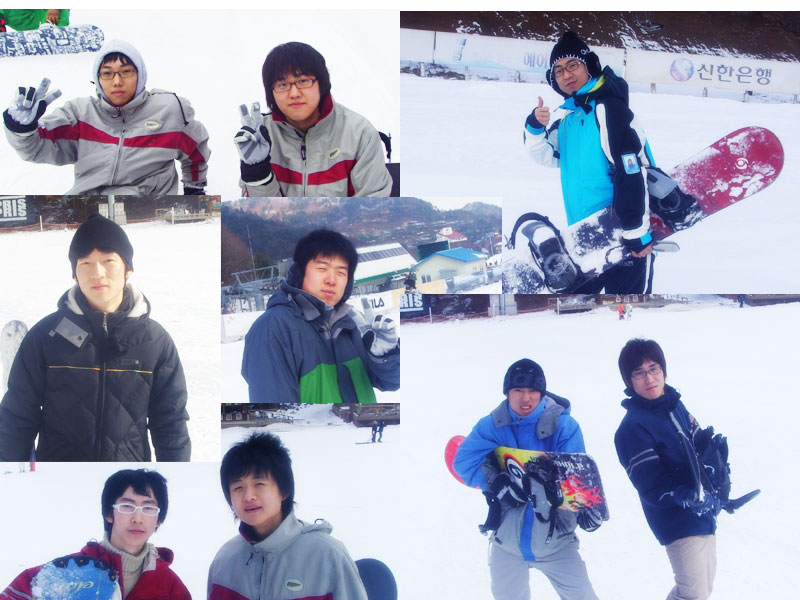 [/spoiler]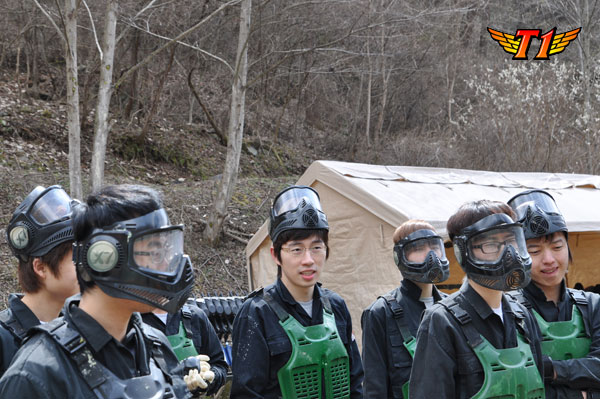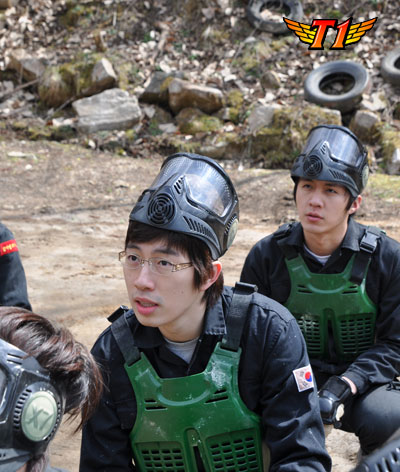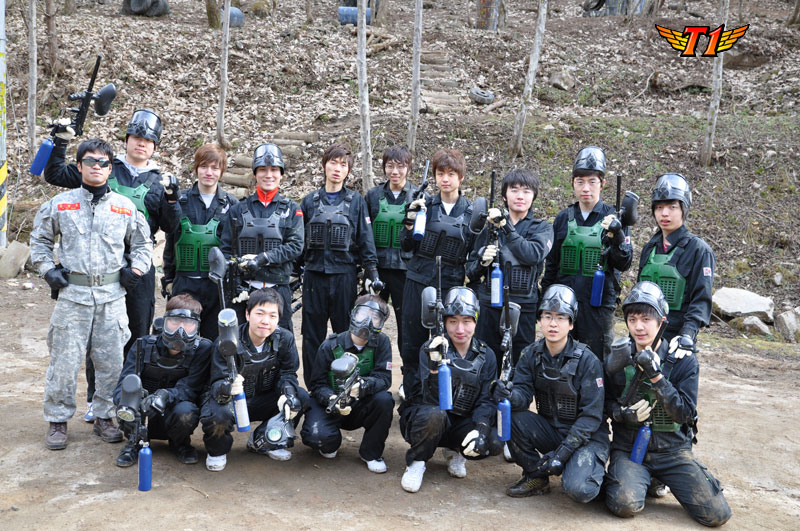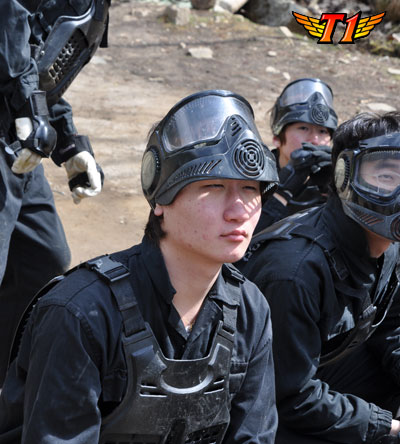 http:[img]http://www.teamliquid.net/staff/Kiett/bisugallery/2012/bisu_120107_0.jpg//www.sksports.net/Common/Attach/HtmlEditor/20094814192793611.jpg[/img]