Having played over 100 games as Terran in BW over the last month-ish, I decided that while most Terran units are great(marines, tanks etc...) I do prefer the Protoss race in a lot of aspect, probably due to all the different abilities to tinker and play with etc... Anyways, I decided to play BW with Protoss and got a PvZ:

Game starts off normally. I spawn at 7, my opponent at 5.

Since I know 0 builds aside from forge expand(don't even know the timings lol), I just go for it.

My probe decides to have some fun so I let it be lol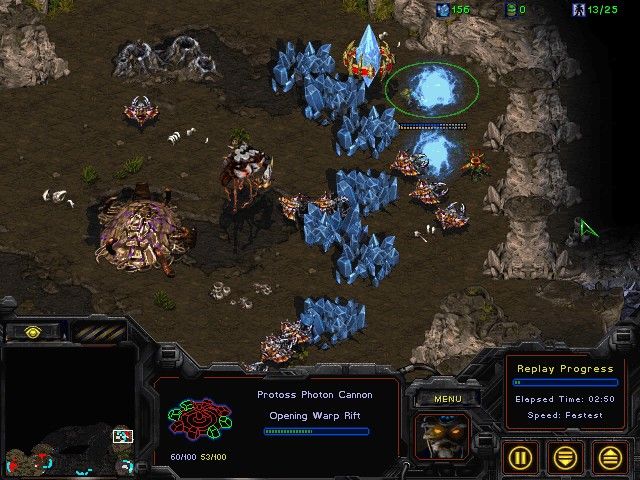 Harlem Shake!!!!!
Fear the low health pylon! :D
Like a ninja, my opponent grabs another expansion at the 12 o'clock base.
Time to put on the hurt using my manlots, gogogo!
more harlem shaking! Let's get it on! XD
Teching time!
Ballsy move, 2 stargates! XD
Time to do some damage, oooooooooh ya!
Shit, retreat! retreat! We forgot our upgrade back home ...
and so it begins ><
mutas here, mutas there, mutas everywhere
Your eyes are NOT deceiving you, that IS a scout! :O
Locus acknowledged!
It is a good day to die!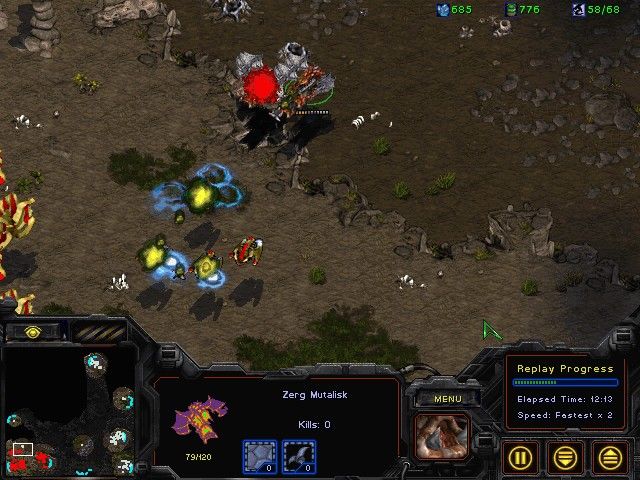 I dare you to engage my army, I dare you!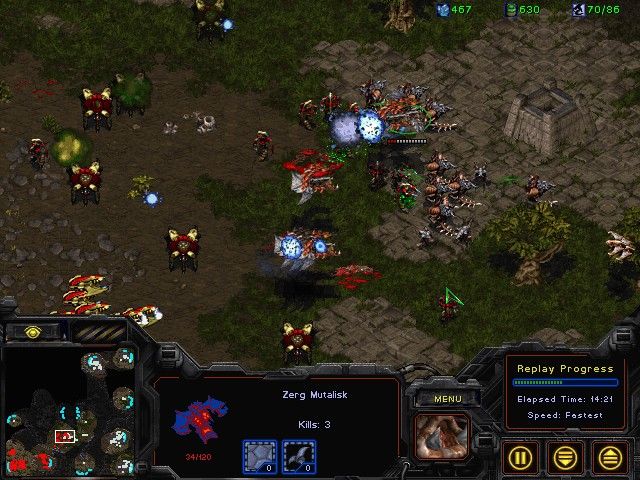 Discovering the 3rd base, it's time to engage but ...
nothing to see here...
Bad engagement there losing most of my army led me to turtling with hts and trying to bust out from a hydra and lurker contain.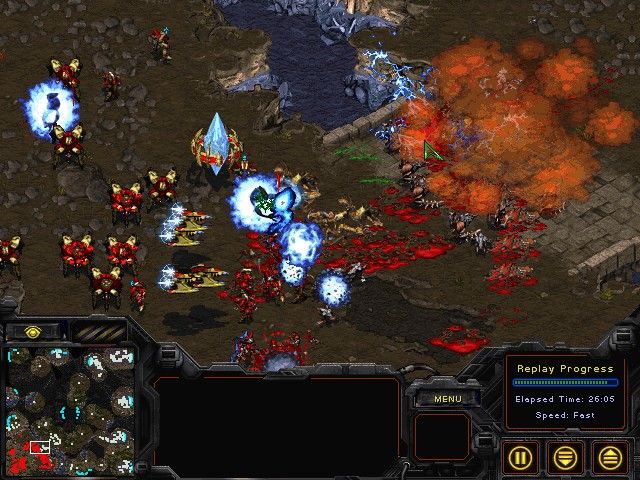 GG! Hope you guys liked it! The game would've been more exciting if I didn't screw up my two engagements and fell behind in supply lol.