A Look back:
+ Show Spoiler +

Week 1:

http://www.teamliquid.net/blogs/viewblog.php?id=180760

....

1. Chris Clark - Herzog

2. Proem - Cold Water (flat)

3. Architect - St. Vodka (Mother Russia)

4. Bichi - Whirl

5. The Prodigy - Warriors Dance

6. Gui Boratto - The Verdict

7. Solar Fields - Sol

8. Secret Frequency Crew - Holographic Moon Owls

9. SKRILLEX - Scary Monsters And Nice Sprites

10. The Toxic Avenger - Escape (The Bloody Beetroots Remix)

Week 2:http://www.teamliquid.net/blogs/viewblog.php?id=182280

....

1. Delta Heavy - Space Time

2. Parov Stelar - Libella Swing

3. The Bloody Beetroots ft. Steve Aoki - Warp 1.9

4. Feed Me - Blood Red

5. Jon Hopkins - Vessel

6. Vector Lovers - Tokyo Glitterati

7. Ulrich Schnauss - Monday-Paracetamol

8. Claude VonStroke - Eastern Market

9. Orbital - Pants

10. Bluefish - Mellow Mellow



So i'm not gonna lie, i don't have that many songs this week. I'm trying to keep the quality up, so quantity is down. I really don't think I can provide such an amazing set as I did last week. But dammit, im gonna try! I still think these songs are amazing.

Here in no particular order are some amazing song's i've come across. Most of these songs I havn't heard from day9, unlike last weeks. Either way, enjoy.

(the first post will feature 10 songs total. all song set may vary, but ill try and keep it at about at least 5 songs)

(Click on the image for the youtube link)


Ambient, Space, Drum & Bass1. Rocket Empire - Montezuma's Revenge
Montezuma's Revenge Just makes me happy listening to it. Don't exactly know why, but you really feel like your flying across space with this song. It has a very weird and catchy rhythm.
......
Eletronica, Trace, Techno
2. Alias - West End Moon
West End Moon sounds a lot like it has its roots in Trentemoller, or even some Clint Mansell. It doesn't disappoint. I think this might have even been played by day9 at some point, but I'm not too sure.
......
Glitch, Eletronica, Ambient
3. Octogen - Acieob
Acieob builds. The best thing to listen to in this song is how each part builds on the last one. Its like watching the pieces of a puzzle come together, after a lot of hard work.
......
Classical, Breakcore, Glitchcore
4.Venetian Snares - Szamár Madár
Szamár Madár varies a lot from any song i've posted on here. It takes a while (2 minuets) for the eletronica to actually hit. But I am also a fan of classical and orchestral music, which is featured heavyily in this piece.
......
Dubstep, Glitch, Eletronica
5. Fredgy - Sarcolemma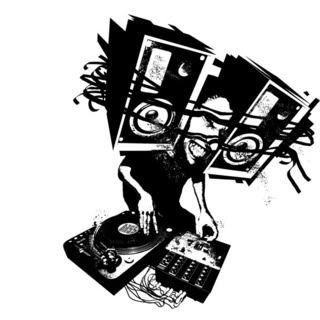 Sarcolemma is a really kick ass song. I don't know why i didn't put this song in there before. Its one of those songs that builds on its self really well. The wall of sound as well is really amazing.
......
Electro Funk, Drum & Bass, Eletronic
6. Amon Tobin - People Like Frank
People Like Frank, they really do! This song is so weird, funky, and amazing. I think i originally got this from day9 a while ago.
......
Downtempo, Ambient, Space
7. Sterling - "Derealized"
Derealized is a really calming and soothing song. It takes you on a slow journey. Besides being a more melodic piece, its rather well put together musically.......Honorable Mention



Man, some of these songs that i'm finding are really out there, and very rare. A couple of songs that I have personally, arn't on youtube. These are the more amazing ones, which i wanted to put into this weeks group. But, sadly, I wasn't able to upload them in time. Oh Well. Also, sorry for the lack of dub. Ill make sure to put more in there, when i can find some amazing work.

Waiting for some to get the connection between titles.