Reason #345903 why UCSD Owns?
We just reached 100 members on Facebook!



Aside from the fact that UCSD has the most baller pedigree of any team in the CSL (2nd place Season 2, 2nd place in CSL Individual tourney, 1st place Season 3... not to mention the coolest coordinator in the history of coordinators), here's why we own the CSL:

To introduce SC2 to the team, I decided to host an officially unofficial SC2 tournament "Testing the Waters," we had approximately 32 participants in the event, after the group stages we arrived at the Quarter Finals. On top of that, I decided to organize a pre-season meet up at our local watering hole, Joe's Pizza.

The turnout was great - 27 of us showed up. I arrived at the meet up on campus to see a big circle of people already there. At that point I knew it was going to be a good year! We also arranged to have the Semi Finals and Finals of the tournament played LAN-style at Joe's.

Here's the bracket from the quarter finals onward:



UCSD SC2 Tournament

:


Quarter Final



Aaron
Yu 2-1
AndrewTo
Xeris
2-0
KazeHydra
Cheese
2-0
XmShake
KvZ
2-1
CoRa
Semi Final
AaronYu 0-2
Xeris
KvZ 0-2
Cheese
Grand Final
Xeris 0-3
Cheese



Final Standings
1. Cheese
2. Xeris
3. Kvz
4. AaronYu

Here are some pictures & video of the event:
PICS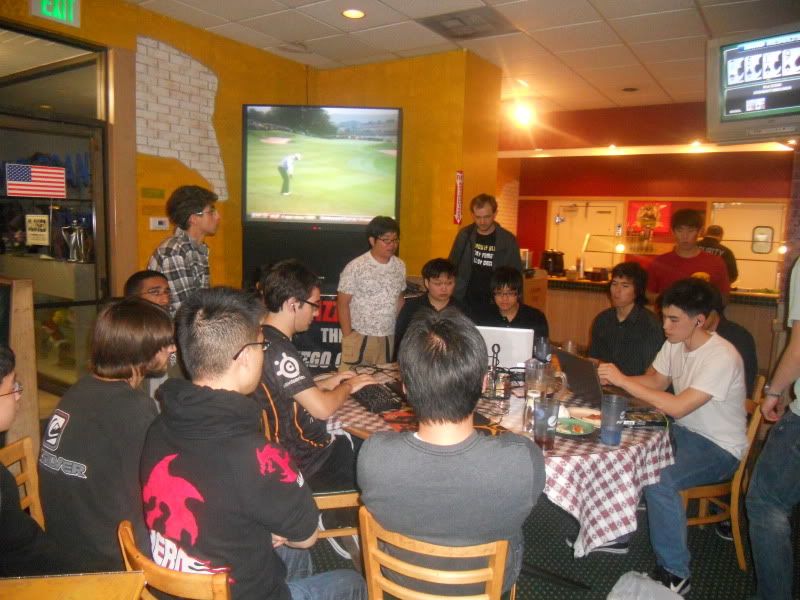 Xeris and Cheese in the Grand Final - with some people watching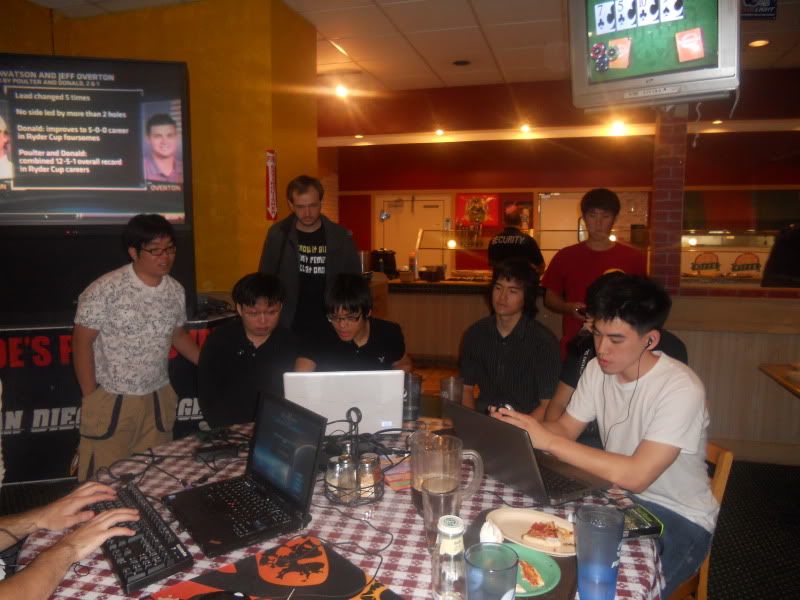 Another picture of the final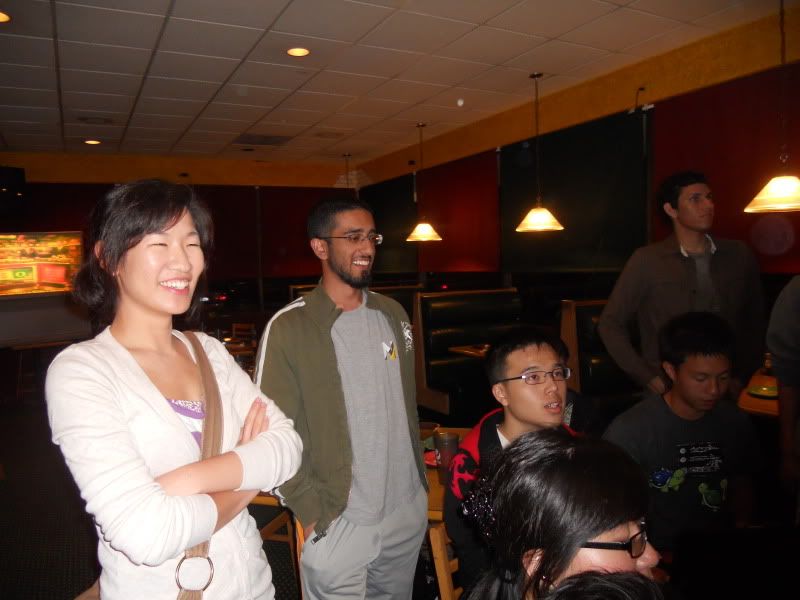 OMG A GIRL?!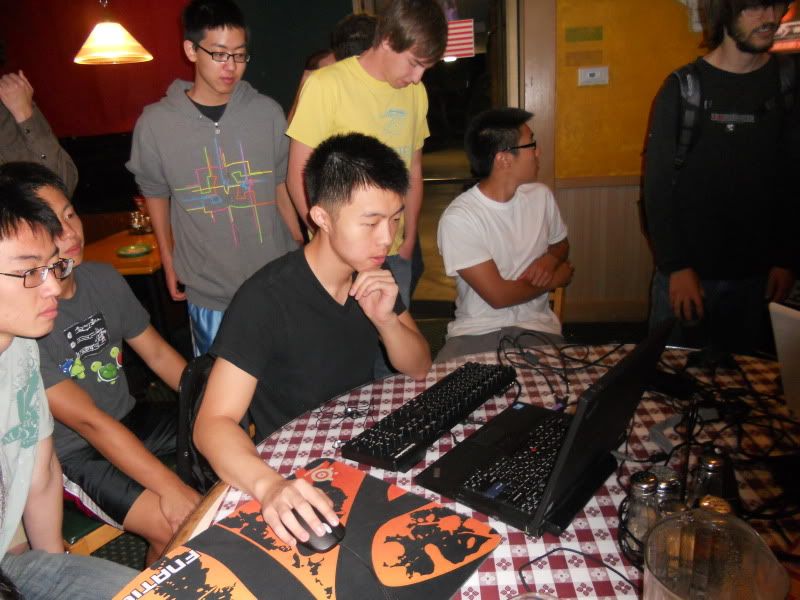 Kvz playing his 3rd/4th place match
---

VIDZ

LOL!


AN FFA IN BW?!


Xeris vs Cheese Game 1 (srs this time!)