10 things you should know about:


2. Delorean's new album Subiza




listen to it on Lala
Download It
Pre-order the vinyl
Delorean's blog (in Spanish, they post music they like here)


---

3. Brooks Brothers Extra Slim Fit Sport Shirts

The best-fitting oxford button-down I've ever encountered, perfect if you are skinny or have an athletic build. A bit on sizing: unlike their extra slim fit dress shirts (which come in regular shirt sizes, e.g. 15/35 or whatever) these come in S, M, L, and XL. I'm a 15/35 and the medium fits me really well before washing (see picture below for an idea of the fit, I'm 6'1'' if that helps).

Right now (today only) Brooks Brothers is 15% off everything, and you get a $10 discount for registering at their website. So you can cop 3 of these shirts for around $150, which is an absurd steal. Consider it.

+ Show Spoiler [me trying on a size medium] +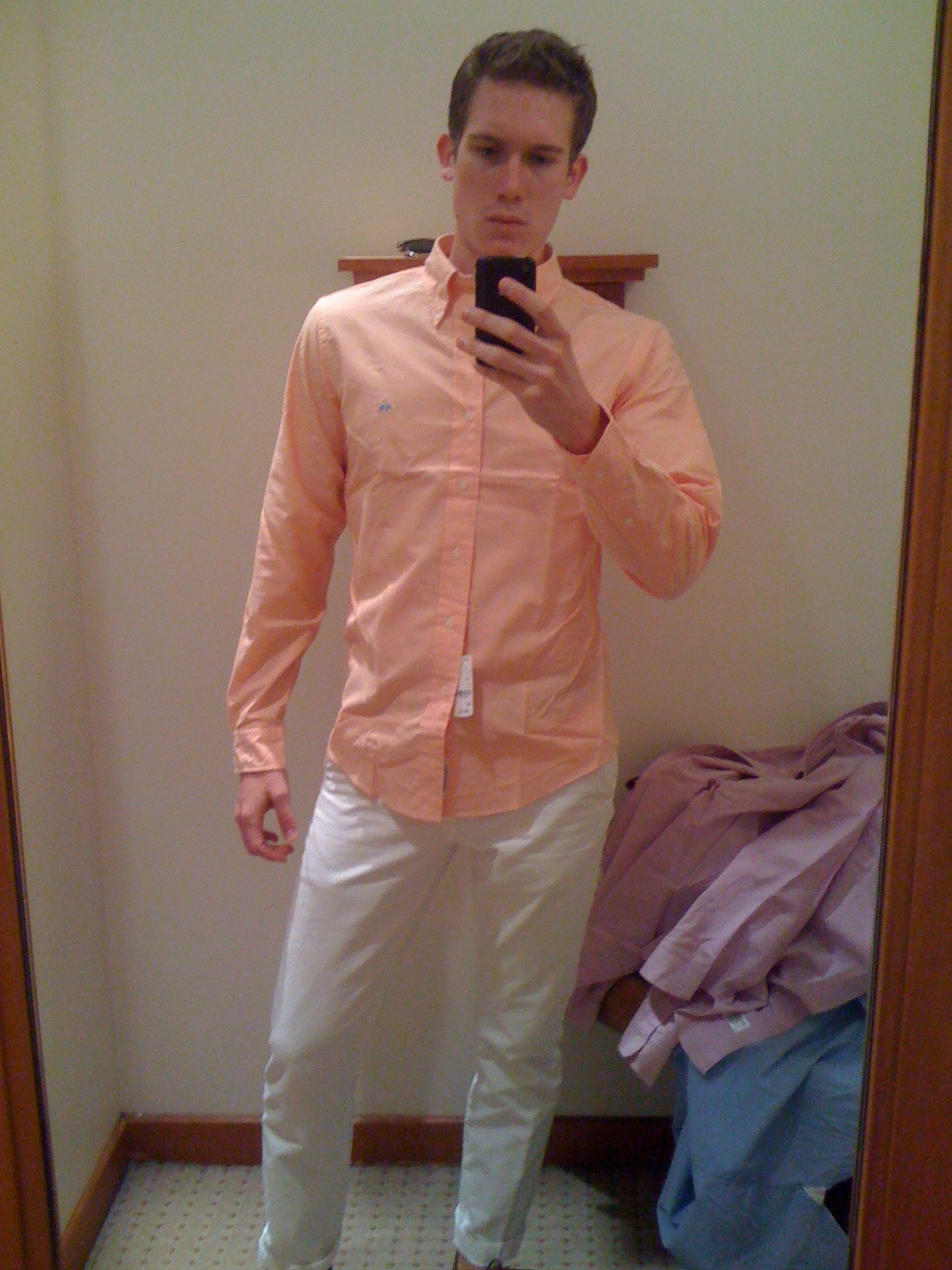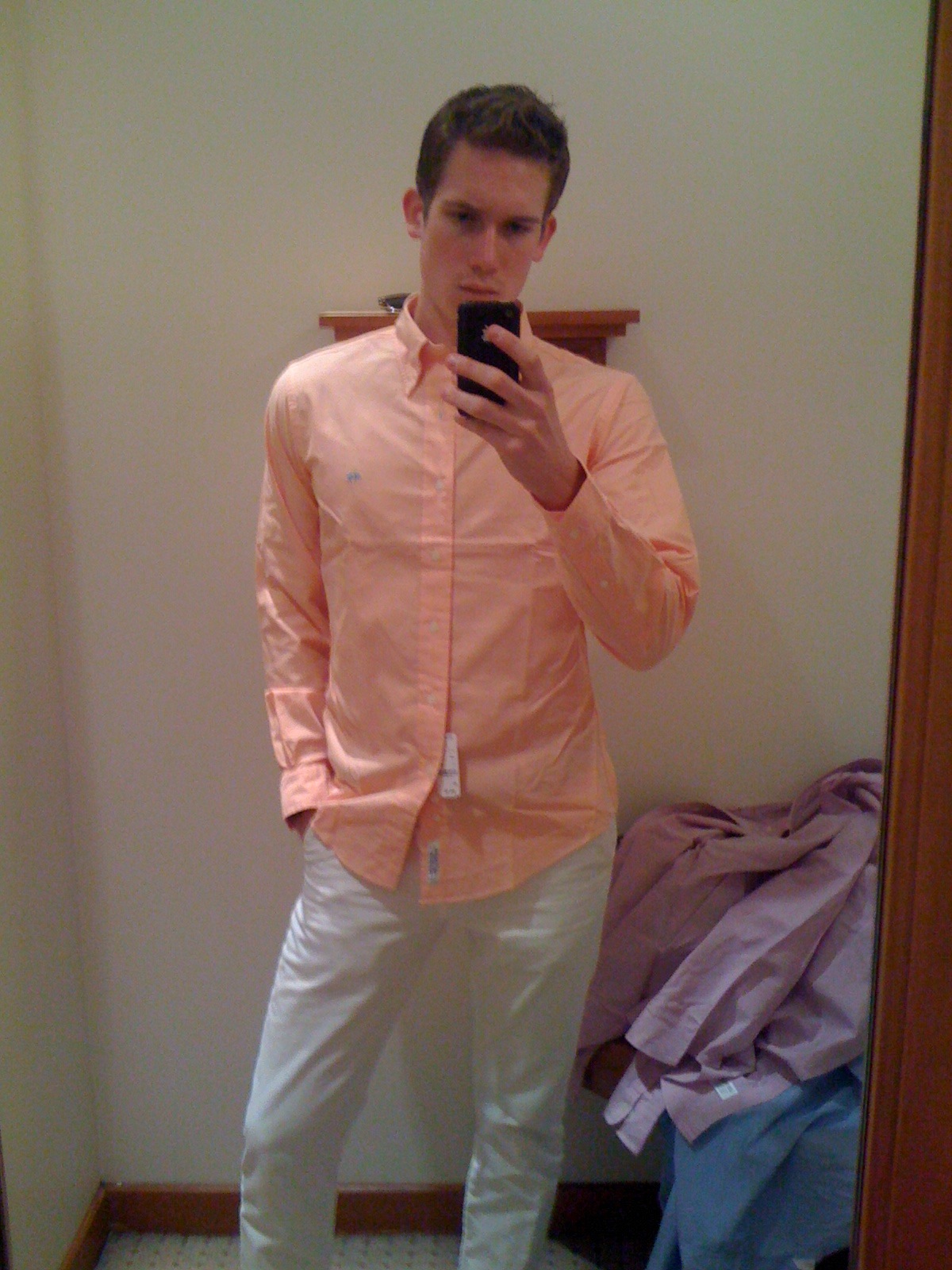 ---

4. http://mytasteinwomen.tumblr.com/


---

5. Local Natives' Gorilla Manor

Sure they have dumb hipster mustaches, but their music is great (perfect for spring). Vinyl just came in the mail today:


Download It
---

6. A Robot Love Story

quite clever short film from Spike Jonze (do not be deterred by the bit of advertising you have to click through to see the film)


---

7. The Loveline Archive

Loveline (when it had Adam Carolla and Dr. Drew as hosts) was the greatest radio show of all time. This is an archive (unfortunately, mostly low-quality mp3s) of lots of episodes from their golden era, which was at least 1995-2002 (when I stopped listening to the show regularly—it probably stayed just as good until Adam left in 2005).

This show taught me almost everything I know about drugs, sex, relationships, social dysfunctions… Here are some of my favorite episodes:

September 4, 2000: Adam blows Drew out of the studio with gas (if this does not make you cry laughing, get your sense of humor checked)
September 9, 2003: Adam and Drew make fun of PSAs, about halfway through the show they get their best "smoke detector beep" caller of all time
April 21, 2002: Adam is drunk in Las Vegas (show's opening minute lets you know how great it will be), many veal/venison quizzes, one prompts the best response I've ever heard (from a particularly clueless caller)


---

8. http://them-thangs.com/

as far as I'm concerned, this the king of image blogs (a dubiously impressive title)


---

9. Every Day the Same Dream


---

10. A list of the only pizza places worth going to in the entire USA

I can vouch for Spacca Napoli (Chicago), A16 (my favorite restaurant in SF, just fantastic), 2 Amys (DC), Punch (Minneapolis). Next time you want some pizza, get your shit together and go to a place that makes it right. If it's on this list, you're guaranteed a great meal.


---

BONUS!! 11. Martin + Osa 30% off sale

Martin + Osa is American Eagle's J.Crew competitor and they have some pretty good clothes. Unfortunately AE did a horrible job of promoting the brand so it's going out of business this summer. Hence almost everything on their site is marked way down, and this weekend it's all 30% off on top of that.

Consider their super-slim jeans (fit like Levi's 511s I think) and that green popover. Also, check out the belts and shoes. And if polos are your thing: they're probably about $15 each, all discounts told. Stay away from their dress shirts unless you're cut like a marshmallow.