Hey guys. Welcome to the latest installment.

Not a lot happened in my third week really, from a touristy point of view anyway, which is why I'm clumping everything together into one post.

==============

Click here to start at the beginning.
Click here for the previous entry.

==============

The train back from Brugge was really interesting. On the way there, everything was covered in snow. On the way back, all the snow had melted to reveal an entirely different landscape. Two Belgiums for the price of one almost. It was surprisingly green. Since arriving in Europe, I'd only seen snow covered landscapes (beautiful in their own right) and I wasn't expecting to see such a verdant countryside so soon.

I was still feeling pretty sick the next few days, so I did very little. At one point a fellow TL member asked me out for a beer, but it didn't end up happening as he was feeling utterly exhausted after an exam. It did encourage me out for a walk though, and I snapped a few shots of the new Brussels revealed by the retreating snow (though I seem to have deleted them, I'll update if I find them somewhere). I'd forgotten to take my scarf out with me that day, but it was much warmer than all the previous days of my trip and it didn't end up mattering at all.



On Wednesday, I'd organised to meet up with Kelly and her friends in Liege. Drinking Wednesday is a big thing here apparently, and everybody was heading to Liege because of its large selection of bars. The train took a while, and we didn't get there before two in the afternoon.

I found Liege to be a very nice city, though I didn't get a chance to see all that much of it. We all had trains to catch around 6, so after picking up a friend and guide at the train station, we headed straight for the meeting place.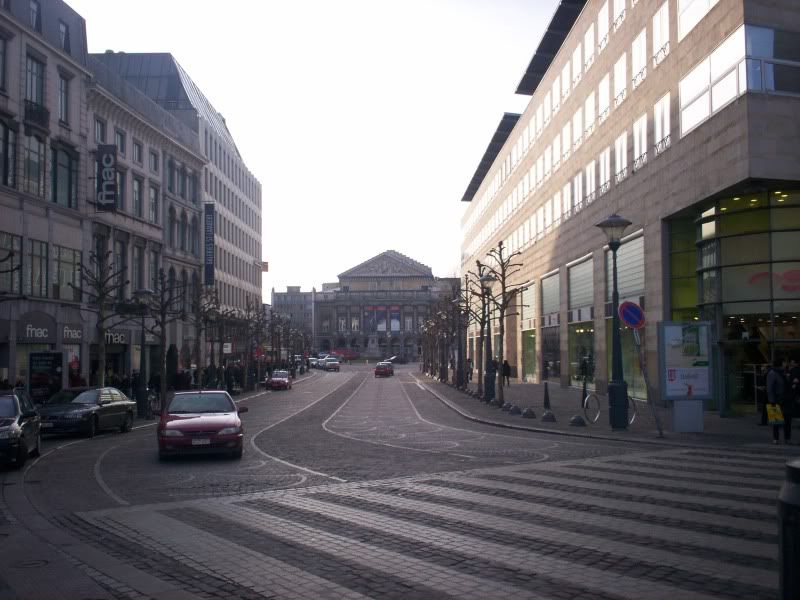 Liege!



The bar certainly was an experience. Like all Belgian bars, it reeked of smoke, and the beer was incredibly cheap. This bar was packed with exchange students from all over the world. I met a fair number of them and they came from Canada, Australia, USA, Mexico, Scandinavia and so on. I'm not sure if it's a tradition that has developed amongst the exchange students, or if it happens all over Belgium, but it sure was wild for a Wednesday afternoon. At one point, a certain song came on that asked for people to take their shirts off.. so that's exactly what a fair number of people started doing. Men and women.

We left early (so not much in the way of shenanigans to report), reeking of smoke, because of the aforementioned trains.


Kelly and her friends goofing off



I'd organised to meet up with teamliquidites (liquidians? Liquidese?) Rage and Xeofreestyler the next day at 5:30pm. I arrived a little early, but spotted a fantastic cathedral just up the road which I went to check out, where my camera failed me yet again.


I couldn't capture the place's true magnificence



Despite living just down the road, xeo say's he has never visited the place. Spoilt for beauty and culture here in Brussels. Spoilt!

Rage and xeo are both really nice guys, and they were more than happy to hang out and kick my ass at super smash brothers. I never really stood a chance. Unfortunately, they were both still in the middle of exams, so we left around 11 to allow them to get some sleep.

Rage was kind enough to drive me most of the way home. The route we took went through the cinquantenaire park. Most of the motorway in underground, but there is a little open air section in the middle of the park. The ground rises up, so you get a fantastic view of the arches at lit up. I guess it rather spoils the park a bit, having a section cordoned off for the motorway, but it sure makes for great driving!

Obviously I couldn't take a photo, with it only being visible for about 10 seconds, but it would have made for a great shot.

Kept busy for the rest of the week. Did some babysitting for Genevieve and Peter on Saturday, allowing to have a night out. The kids, thankfully, were great and went to bed without hassle. Also managed to watch the MSL final, which I actually really enjoyed. The blackout just seemed to add to all the drama of not connecting to database one or two.

Also got this message at one point that morning from teamliquid. Very odd.

+ Show Spoiler [TL dies] +


Warning: require_once(/home/gijoy/live/public_html//includes/connect.php) [function.require-once]: failed to open stream: No such file or directory in /home/gijoy/live/public_html/forum/viewmessage.php on line 3

Fatal error: require_once() [function.require]: Failed opening required '/home/gijoy/live/public_html//includes/connect.php' (include_path='.:/usr/share/php:/usr/share/pear') in /home/gijoy/live/public_html/forum/viewmessage.php on line 3



Also should apologise for, out of ignorance, telling people off for ripping on MBC who were obviously entirely to blame.
---

So that is my week in summary. Fairly uneventful, but enjoyable nonetheless.

The main reason why I haven't been travelling more is because I've yet to receive my visa card. A number of weeks before I left, I opened a new account with a bank in New Zealand called 'Westpac'. They have a number of sister banks here in Europe, which makes banking very handy and cheap. I applied for a debit plus visa card, explaining my situation. The teller assured me it would arrive well before I left on the 6th of January, but she would file it as Urgent, just in case.

So the day before I leave, the card still hasn't arrived. I ring up the bank to check what is going on. Apparently it's only just been finished, and they had just posted it by snail mail that day from Christchurch (a fair ways away). That wasn't much use to me, obviously. At first, they weren't willing to do anything about it. After arguing for a fair while, eventually claiming that they were breaking the law (which my lawyer mother told me they were), they agreed to have the old card cancelled and a new one made and couriered to me in Brussels.

Three weeks later, still no sign of the card. I'm unable to really go on any serious trips before I get it, as I don't feel comfortable carrying around thousands of euros in cash. Hopefully it gets here soon.

Also, had a few comments about the quality of the pictures. I know my camera is pretty bad, but it would cost me far too much to get a better one. My other problem is that my hands shake a fair bit when they aren't supported by something. My mother has it too. Never really a problem except when it comes to taking pictures and playing pool. I do my best though.

+ Show Spoiler [Misc photos from week 3] +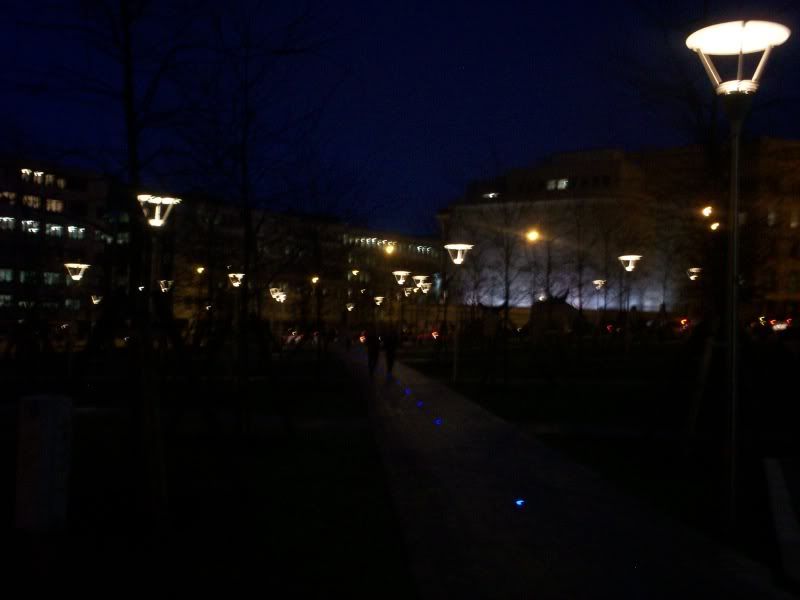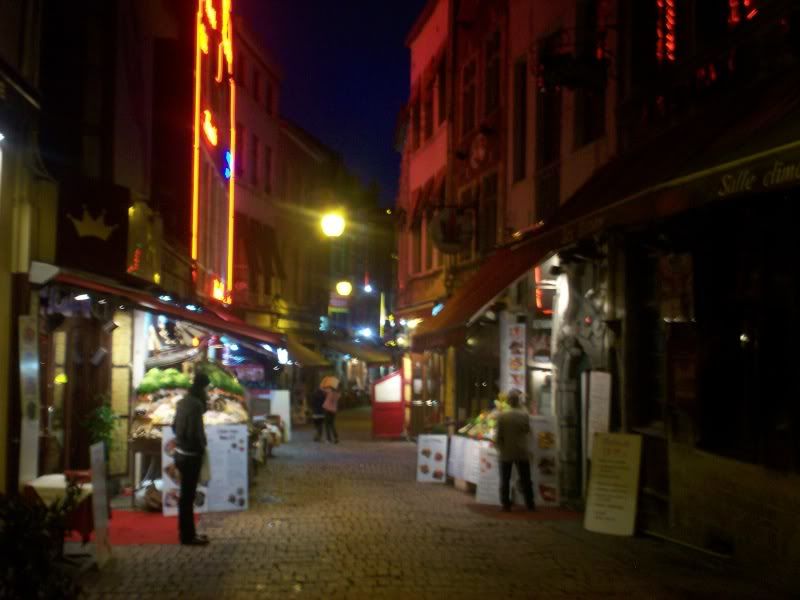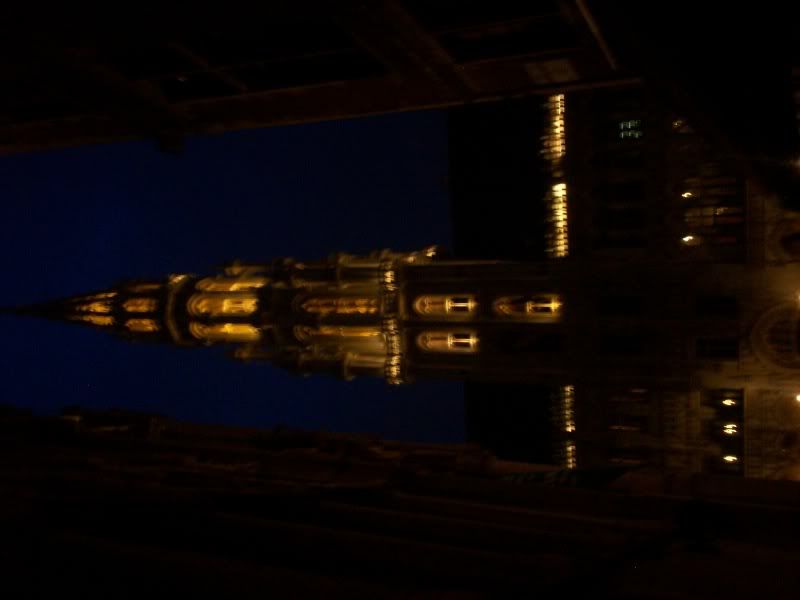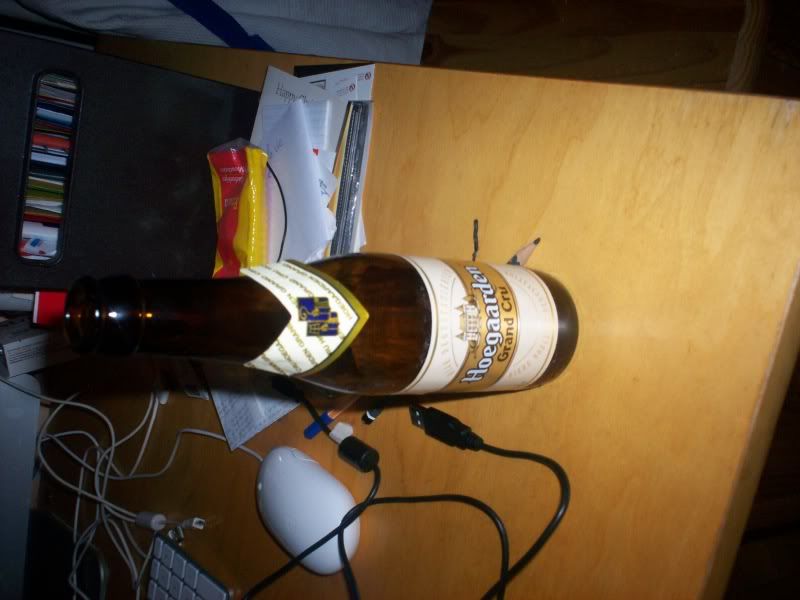 The palace in Liege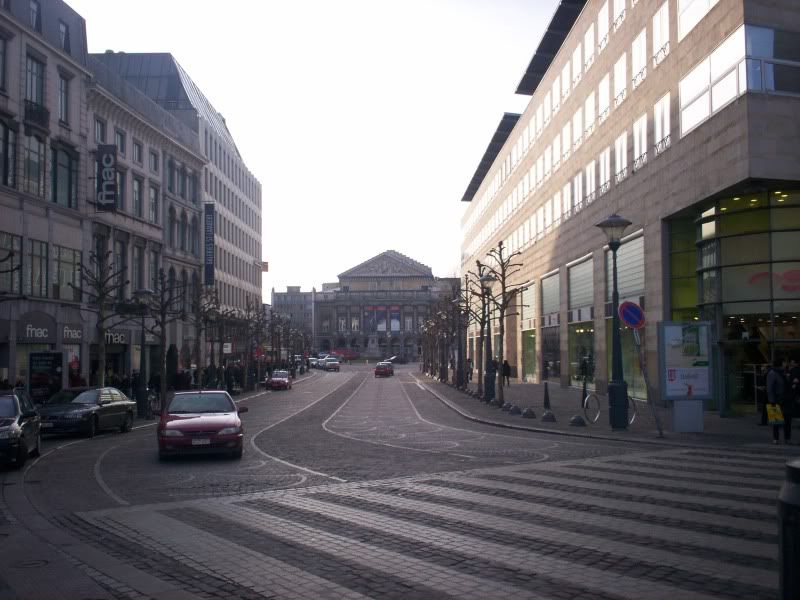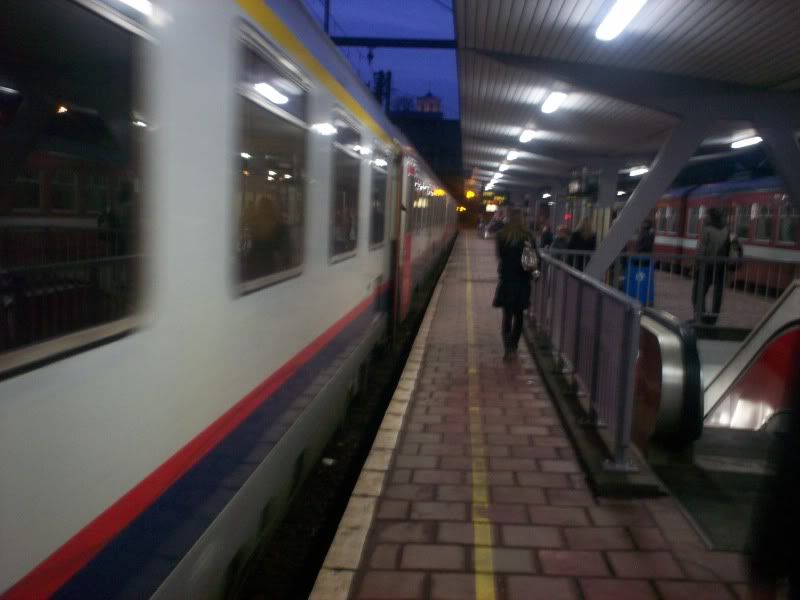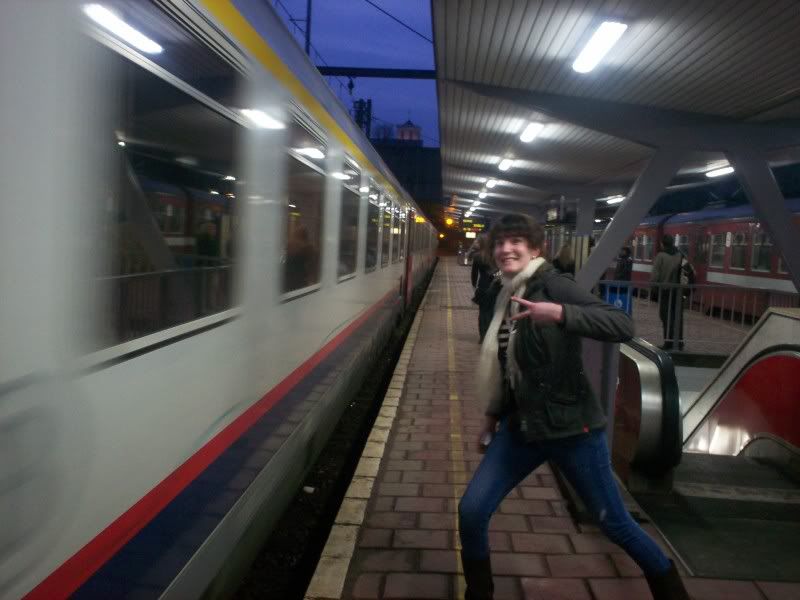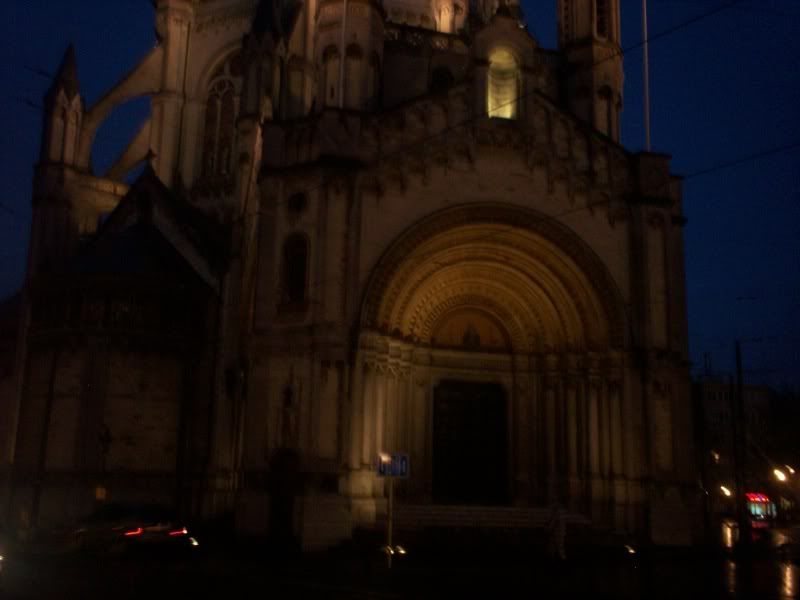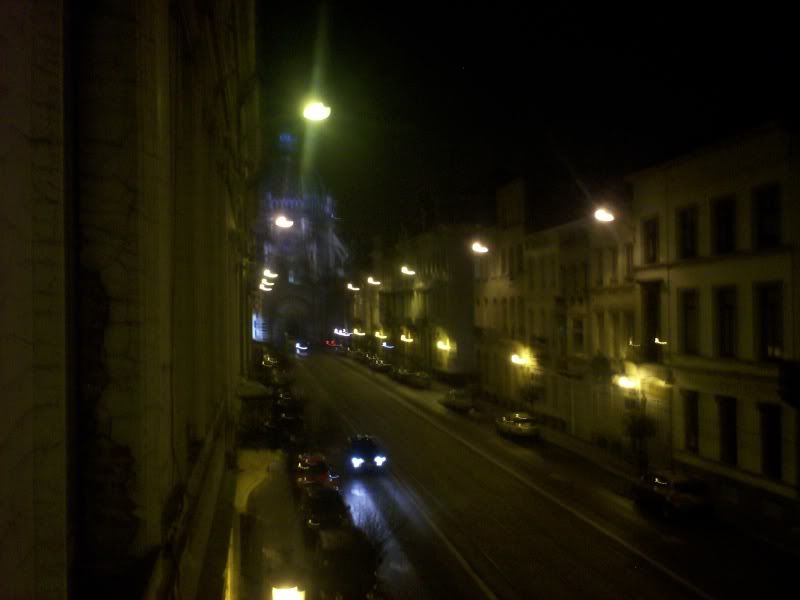 A European commission building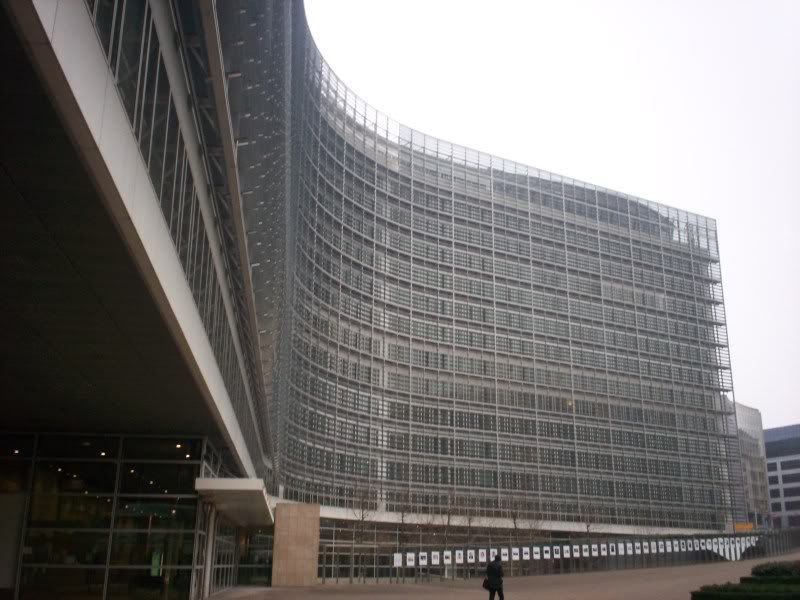 =============

Click here if you want to know about how exciting Luxembourg was!

=============

Sorry that wasn't all that exciting. Just got back from an excellent trip to Luxembourg yesterday. Amazing place, I'll start writing about it soon.

Cheers everybody,

Alethios