With the first week of TSL qualifiers over, we have the first trio of fresh faces. Between the players who have just recently earned their spot and the invites from last year, we're currently sitting at a perfect racial balance with each represented by two players. We're also sitting at a nice split between players who have past TSL experience and those who don't, since it is the first week.
The first tournament on Europe saw ESC.Daisy coming out over Mill.LaLush, while in the second Acer.Nerchio triumphed over Dignitas.Bischu on the North American server. ST_Curious took down IM_Seed in the inaugural event on Korea to finish out the week.
#1: EU/NA Qualifier 1
The first event went more or less as expected. A lot of good Europeans showed up, and battled it out with relatively few upsets. Fenix made an appearance in what feels like his first non-WCS tournament in ages, and made it to the Ro8 before having his run stopped by Daisy. The rest of the names in the Ro8 and Ro4 are familiar faces to the European tournament circuit.
Daisy was perhaps the most surprising of the tournament, who blew through each match like it was nothing and only dropped a single game, to LoWeLy, throughout the entire event. The Korean-turned-German went on to say, in his winner interview below, that few matches even felt like a challenge.
| | |
| --- | --- |
| 1st | ESC.Daisy |
| 2nd | Mill.LaLuSh |
| 3rd-4th | aTn.DarkForce |
| 3rd-4th | FXO.LoWeLy |
| 5th-8th | mouz.MaNa |
| 5th-8th | EC.Welmu |
| 5th-8th | Fenix |
| 5th-8th | ESC.GoOdy |
Interview with ESC.Daisy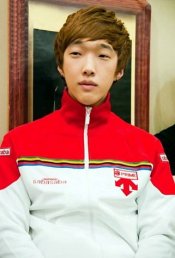 Tell us about your RTS background. What did you play before Sc2?
I come from a Brood War background, as I tried to become a Brood War progamer in the past. Back then I was able to achieve around A- to A on PGtour, but I wasn't able to make it to the pros.
Before joining ESC and moving from Korea to Germany, you played for Prime. How did you become noticed and join that team?
I was part of the Prime Clan before it became a pro-gaming team, and I ended up officially joining the pro-gaming team as well on the head coach's suggestion.
What was your experience on Prime like?
There's not much to say about it, I was only on the team for a year and I wasn't in the team house for that long, so I didn't really get to know the team members.
Tell us about your move to Germany and joining ESC. What are your goals?
I came to know about team ESC through TypeReal's recommendation, and ESC recruited me officially after a few months of scouting. The reason I came to Germany was because GSL is the only tournament in Korea, there's no online tournament scene, and it's very expensive to compete overseas.

I want to achieve good results in many tournaments so I can make my team famous, and earn myself fans.
How did you hear about TSL4? What made you want to qualify?
I knew about TSL since season one, it's a very large, famous tournament.
Before the tournament, I doubt anyone would've pegged you to win the whole thing. What did you think your chances were?
I'm not well-known right now. I haven't placed high in any big tournaments, so it's obviously it's a surprise to many that I got through the qualifiers. However, while I might not be famous, I don't think I'm lacking in terms of skill, so I thought it was obvious that I would get through the qualifier.
Who did you have the most difficult time against on your run?
There weren't any hard games. I lost one game during the prelims, and it was to a baneling all-in. I didn't lose because of skill, so I didn't really care and just moved on to the next game.
How do you feel after winning and making it into the TSL?
I'm very happy. I'm writing this interview at DreamHack with qxc next to me, and he tells me that TSL4 will get a lot of viewers, and so I'll be able to get a lot of fans. I dropped out of the group stage at DreamHack, but I want to get my name out there through TSL.
What should fans know about you and how you play? (Safe, agressive, multitask, cheese, ect...)
My style? I guess it's not anything to brag about, but I don't think I have any special characteristics. If I had to pick something, I would say that my opponents win comeback games against me very often. If you come watch my stream, you'll find it entertaining to see me rage after I lose those kind of games.
Any final comments?
I'd like to thank Icy Box and QPaD who sponsor my team ESC.

I'm sad that I was eliminated from DreamHack so quickly, but I want to do well in TSL4. Also, I'm not featured on TeamLiquid yet, so I'd like to earn that soon as well. If a TL admin is reading this, please feature me! My TL ID is ESCDaisy.

Also, TaeJa is here whining with me about how Zerg is OP. We can't believe Zerg took 1st through 4th at GESL. A Zerg will probably win DreamHack, too. Zerg Imba!

Finally, I'd like to shout out to the fans of my stream, even though there's not that many. Thanks guys!
#2: EU/NA Qualifier 2
The second event, this time on the North American server, had a few more unexpected results than either tournament preceding or following. The Ro16 came with several players from North America, but finished with none of them moving on. We saw a glimpse of what may be to come, when a rarely heard of player named JonnyRecco, a 16 year old Zerg from the UK, made an appearance in the semifinals where he lost to the eventual winner.
We had our first taste of mycerion, a Protoss who showed impressive games against both Dragon and CatZ to make the Ro8 and put Estonia on the point rankings chart. LaLush followed up a second place finish in tournament #1 with a Ro8 run, though it would be hard to call that unexpected, it puts him in grand position to make the cut for point qualifiers should he not get a TSL spot through a win outright. SaSe and elfi had their first taste of TSL4, with both of them falling in the Ro16 to Zergs, Nerchio and MorroW respectively.
More importantly Nerchio was able to accomplish what he could not during TSL3, and win to earn his first TSL birth, even coming back from an 0-2 deficit in the finals against Bischu.
| | |
| --- | --- |
| 1st | Acer.Nerchio |
| 2nd | Dignitas.Bischu |
| 3rd-4th | infs.JRecco |
| 3rd-4th | Empire.Beastyqt |
| 5th-8th | mouz.MorroW |
| 5th-8th | mycerion |
| 5th-8th | Mill.LaLuSh |
| 5th-8th | aTn.ClouD |
Interview with Acer.Nerchio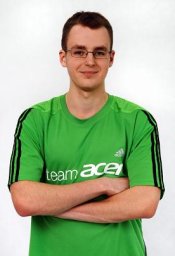 Hey, thanks for speaking with us and congratulations on qualifying for TSL4! You're quite well known, but there are probably a few people who don't know you so well, Why don't you introduce yourself?
Hello, my name is Artur Bloch and I come from Poland which is probably one of the strongest countries outside of Korea... or at least I hope it is. I guess the most important fact you need to know about me is that I am still studying, and Starcraft2 is just a hobby but I dedicate quite a lot of time to it anyway. I like what probably most nerds like; reading books and watching good movies, but besides that I just love the sea, so summer holidays at the seaside are a must for me.
You don't fit the 'unknown TSL hero' type. What are some of your accomplishments in Sc2?
Yeah, I guess that some people might have already heard about me, but because I haven't been to the USA for any tournaments I am not as popular as other players even if my skill is quite similar. I like to play from home but it doesn't change the fact that I do well in LANs too, even if people claim something different. I think my biggest accomplishments were 2nd place in IPL2, as well as a win in Battle in Berlin.
How does it feel to be done with qualification already?
I must say that I was sure that I was going to qualify sooner or later but I signed up for this qualifier because I simply like to play Starcraft 2 and I didn't force myself to do well. I am quite sad that I won't be able to participate in the rest of the qualifiers, maybe I should have taken 2nd place instead of winning!
Today's qualifier had a pretty stacked bracket. You defeated players like Bly and SaSe on your way to the finals. After falling in the previous day's EU qualifiers, how did you feel about your chances in the NA qualifier?
My loss in EU qualifier was really silly and it was only my mistake, both in underestimating the opponent (that had delay) and careless play but bo1 in that case was unforgiving. Coming back to this tournament I didn't really think I was going to win especially because I don't feel very confident playing against similar skill-wise opponents with delay advantage for them. I must say though I expected my way to be harder, especially the games against SaSe, who destroyed me at last DH.
What was your hardest match on the way?
Every game except the final went pretty smoothly for me but I was afraid of playing SaSe because he's Protoss and has beaten me in many matches before.
In the finals against Bischu, you went down 0-2. What were you thinking at that moment?
Not much really. In such situations I usually turn on beast mode thinking "I am going to destroy you now". It doesn't work every time unfortunately.
How were you able to come back? What adjustments did you make?
In the first two games I was playing with my mind off, like a robot doing builds and not adapting to my opponent. I don't like to wait before my matches and it took them quite some time before they finished the second semi-final so I couldn't play my best. I noticed that my opponent does mostly 2 base all-ins based around robo so it was easier for me to play after game two, I just played something that is not standard and my opponent wasn't able to react.
When you won, how did you feel?
Since the last rounds are casted from replays, I always turn on the stream to listen how casters talk about my game and at the same time browsing the TeamLiquid topic. I am rather introverted person so I don't show my emotions too much but I was disappointed that i won't be able to play in the rest of the qualifiers.
During the cast, Mr. Bitter noted that you had barely missed TSL3 qualification, at one point losing to ThorZaIN, the eventual champion. Did you watch his run and think 'that could've been me'?
That's a cool story behind it. ThorZaIN qualified in the same tournament where he had to face me, it was 2-1 for him. I won the first map on Shakuras Plateau and then he went on to win Xel'naga Caverns and close spots Metalopolis so I guess people can understand that I was really angry, especially because I don't think that Thorzain was better than me at that point. TSL3 would be something else if I eliminated him then. I still think I wouldn't be able to do even a quarter of his run to the finals.
Obviously it's still very early, but what are you expectations for how TSL4 will go for you? How far do you feel you could go?
Since it's an online tournament and I will have some time to prepare mentally for each match I think it will be good for me, but it definitely depends on the bracket and how many Koreans I will have to face. If I do my best, reaching the semi-finals shouldn't be a problem.
What are your strengths in gameplay? What match-ups do you feel most comfortable in?
I think I feel most comfortable in ZvZ but ZvP is definitely the worst match-up for me and I don't think I will ever be able to understand it. Army positioning and control is probably my strongest point since I win a lot of games with runbys and flanks.
Who else do you hope qualifies? Who would you like to face?
I would like ParanOid to qualify just because he's so awesome! Besides that Scarlett, viOlet and Bly would be really cool as well!
Alright, what's one fun fact about you that other people might not know?
I try to find a place at every LAN where you can eat pancakes, I love eating pancakes! Unfortunately that's probably no news for guys in Poland because everybody knows it here.
Before we wrap up, any messages for your fans?
I hope that in the future I will be able to show myself as the best Zerg outside Korea or at least on the same level as Stephano (I think I am really close). As usual thanks to the support people give me and to team Acer!
Awesome, thanks so much, we're looking forward to seeing you in the TSL!
#3: Korean Qualifier 1
The first Korean qualifier
began
as a who's who of Korean tournaments with several GSL, MLG, and an IPL title between entrants. As seems to always happen in these situations, those who might be considered heavy favorites fell early when aLive, MMA, DongRaeGu, Bomber, and Polt were all out within the first two rounds. At least one GSL champion was able to represent, as Jjakji went all the way to the Ro16 before AnnyungPrime took him down in 3 long and close games.
MarineKing was knocked out in the most hilarious of fashions in the Ro32 against ByuL, who 6 pooled and pulled drones in the first game only to
7
pool and pull drones on the next map. In the second game MarineKing opened by asking ByuL "6 pool again?" which he was able to give a truthful answer of "no" (after all, he made a drone first).
The Ro8 showed what seems to be the trend in Korea these days, with the final eight players being comprised of six Zergs. Heart and Seed were the last representatives of their races, with both falling to Curious, first in the Ro16 and then in the finals.
The finals themselves were some of the most entertaining games produced by any TL Open since the birth of the tournament, with an incredibly drawn-out game on Metropolis and an Antiga game that opened with a 3-hatch-before-pool against a 7 gate, turned into base trade. Curious was only able to win when he rediscovered a pack of roaches that had lay dormant much of the lategame.
| | |
| --- | --- |
| 1st | ST_Curious |
| 2nd | IM_Seed |
| 3rd-4th | AnnyungPrime |
| 3rd-4th | ZeNEXLife |
| 5th-8th | coL.Heart |
| 5th-8th | SlayerS_Min |
| 5th-8th | IM_LosirA |
| 5th-8th | TSL_HyuN |
Interview with ST_Curious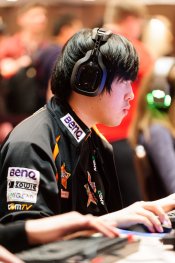 You made it through a tough qualifier to get into TSL4. How do you feel?
I thought it was going to be tough at first because a lot of Korean players were participating, but I'm very happy to qualify. On the other hand, it would mean nothing if I dropped out early in TSL4, so I want to play better and show good games to the viewers.
Could you introduce yourself briefly to Starcraft II fans around the world?
I used to be a Starcraft: Brood War pro before I started playing Starcraft II. I switched games because I wanted to achieve the dreams that I couldn't in Brood War.

Right now I play a defensive, macro-management style of game, but I'm working to become better at playing aggressively as well. I'll always try hard to show entertaining games to the fans.
You faced LG-IMSeed in the final match of the preliminary, only a few days after going 0 – 4 against him in Code S. What were you thinking going into the final?
I wanted to play Seed because he eliminated me in Code S, and when I saw he had made it to the finals, I thought to myself that I would defeat him at all costs and get revenge.
You won Code A October without dropping a single map, and you've made it through tough brackets like the IPL4 open or this TSL4 preliminary. Do you think you're particularly strong at single elimination?
I think that format favors the player who has strong fundamentals, and that's something I'm confident in, so I get good results.
You're very strong in Code A and in Up/Down matches, but have a hard time in Code S. What do you think is the reason?
I feel strangely calm when I play Code A or Up/Down matches, but because I keep getting eliminated early in Code S, I feel a lot of pressure and get nervous when I play. That causes me to play poorly, and it's a something I have to figure out how to get over.
You're famous for never changing your expression when you play a game. Could you explain that?
Normally, I try not to show my emotions, and I think that my results weren't so good when I was too excited for games. So I always try to keep my cool during games, and that leads to my expressionless image.
NaNiwa speaks highly of your play. What do you think about your StartaleQ teammates NaNiwa and SaSe?
NaNiwa and SaSe always practice hard, and I think they are top five Protoss players among foreigners, having good performances in both the GSL and MLG.
What do you think of recent talk about Zerg being too strong or imbalanced in recent weeks?
I think it's right to say that Zerg has been influenced by the patch and is going strong lately. Personally I feel that it's become much more convenient to play. In PvZ, nothing has really changed except overlord speed, and in TvZ it's true that the queen buff has made things good for Zerg.

But I think that Terrans will find a solution in no time.
Any final comments?
I'm really happy to make it into TSL4, and I'll do my best to entertain the fans and win the tournament.
Point Rankings
EU/NA Rankings
1st
Mill.LaLuSh
141
2nd
d.Bischu
100
3rd
aTn.DarKFoRcE
71
4th
mouz.MorroW
62
T-5th

Empire|Beastyqt
60
T-5th
JonnyREcco
60
T-5th
imba.FXO.LoWely
60
8th
mouz.MaNa
60
T-9th
aTn.ClouD
41
T-9th

Fenix
41
T-9th
ESC.GoOdy
41
T-9th
mycerion
41
T-9th
Welmu
41
Here is where we currently stand with both sides of the point ranking invites. After making the finals in qualifier #1 and reaching round of 4 in #2, LaLush stands tall in the first place spot. Despite being the first week, the Millenium player now has an excellent shot at making the TSL even if he has several bad showings.
KR Rankings
1st
IMSeed
100
T-2nd
AnnyungPrime
60
T-2nd
ZeNEXLife
60
T-4th
coL.Heart
41
T-4th
TSL_HyuN
41
T-4th
LG-IMLosira
41
T-4th
SlayerS_Min
41
T-8th
FnaticRC.ByuL
21
T-8th
TSL_Inori
21
T-8th
NSHS.Jjakji
21
T-8th
SlayerS_KDY
21
T-8th
MVPLure
21
T-8th
SlayerS_Miya
21
T-8th
NSHS.Seal
21
T-8th
NSHS.Tassadar
21
With only five Korean qualifiers, expect this list to be much more volatile. There isn't much to read into this quite yet - all those who make a second place finish stand a good shot at gaining entrance even without many more showings, and nearly anyone on this list, or the many GSL winners not on it, could easily come out and qualify on any day. As the qualifier end draws closer we'll have a better idea of who is attending and who stands to make the cut.
You can find more information about all invites, qualifiers, and full rankings
in the TSL forum
.
Sponsors:
TwitchTV is the world's largest video game entertainment and chat community. TwitchTV features the top gaming personalities, players, tournaments and commentary, in addition to the most active and interesting discussions around video games. TwitchTV provides publishers and advertisers a platform to create long term engagement and commitment from gamers.
Learn more at
www.twitch.tv
Razer has been a pioneering supporter of e-Sports since its conception. It is in our blood and we are driven to further the culture of professional gaming in all that we do. We work hand in hand with our pros to forge weaponry for the players who stake their livelihood on podium placements. Our gear is designed to perform flawlessly in high-stress tournament conditions where winning is everything and mistakes cost championships. Those who compete with our equipment will attest – We live by our words: For Gamers. By Gamers.
For more information, please visit
www.razerzone.com