Before we talk ladder, we have some important things to say about the raffle. By now you should be well aware of the TSL Raffle for a trip to Korea. One of the requirements for entry into the raffle is that you complete the quiz and receive the $50. The TL Staff went to check on how the raffle was going this week, and we were shocked. We discovered that around 75% of people who created an account on PokerStrategy.com had not received their $50 yet. This means around 75% of people who think they have entered the raffle are actually not entered into the raffle.

You must receive the $50 reward for completing the quiz to be entered into the raffle.

The raffle is an integral part of the TSL. Not only is it an amazing opportunity for one person, but through entering the raffle you are able to support TeamLiquid. TL receives a small commission on each $50 given out, but more importantly its useful information for talking to potential sponsors for future TL projects. So let's talk about a the raffle a bit...



Raffle Talk


One of the greatest things about the TSL is the fact that we give one lucky fan the opportunity to travel to Korea on an all expenses paid trip. While in Korea, that fan gets to meet and greet the members of TLAF-Liquid` and oGs while on a tour of the oGs-Liquid` house. It is such a unique opportunity to get to meet the pros on their own turf and get to see what it's like being a progamer first hand. On top of that, you'll most likely get to have dinner with members from Liquid` and get to know them outside of the progaming spotlight.

What's more is that there is a good chance that you'll be able to catch one of the GSL finals while you're in Korea! Nothing compares to seeing Starcraft live, and this is an unparalleled opportunity to see the best gamers in the world do battle in the mecca of progaming. You will not forget the electric atmosphere of a finals match.

Users often ask us how they can support TeamLiquid. Entering the raffle is the best way anyone can support TL. By entering the raffle you are showing your support of TL to our sponsors and potential sponsors and that means we can keep doing great things for you all. If you have even a little bit interest in poker, it's worth trying to get entered into the raffle. Not only will you be supporting TL directly, but you might just end up being the lucky person off to Korea on the trip of a lifetime. PokerStrategy.com has all the information you need on their website in order to pass the quiz. If you dedicate a little bit of your time to learning the language and strategy behind poker you will definitely be able to pass the quiz.

So sign up PokerStrategy.com using TL's

referral link

. Complete the quiz and receive your $50, and you can support TL and go in the draw for a once in a life time experience.


After last week, we know who all the invites are and we know seven of the eight TSL Qualifier winners. There will be only one more TSL Qualifier winner, but there will be eight more players coming in off the ladder. One player has already secured a qualification spot in from the ladder, and two more are virtually qualified. But what about the rest? There's only one week left for players to make it in to the TSL. Some have left their runs too late, and now their only chance is to win the whole thing. Others haven't been able to chalk up enough points to be in contention for a top 8 finish. It's time we get down and dirty and talk about the ladder.



Ladder Scenarios



The first thing you should notice about this table is that it's slightly longer than previous weeks. There is a good reason for that. I've listed the players who can get to at least a playoff position with a semifinal win and a bit of luck. I'll explain what that 'bit of luck' means shortly. There wasn't much movement this week. Morrow made a massive leap to second equal with his second place finish last week and TT1 made an impression with his semifinal appearance as well. One other thing you can read off immediately from the table is that unless one of the top 8 wins the next TSL Qualifier, coming second this week will

not

get you a place in the top 8. Meaning that if you haven't scored any points yet, your only hope for qualification is winning the whole tournament.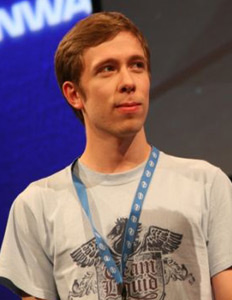 Is TLO safe yet?
Why yes he is! It is now mathematically impossible for TLO to be eliminated. He can drop a number of places, sure, but you will definitely see him in the main tournament in March.
Okay, but what about Morrow and Ciara?
Morrow and Ciara aren't
quite
safe. In an absolute worst case scenario for them we could have this happening:
- Adelscott and Fenix make the Ro8 (152 points)
- Goody and Zeerax make the Ro8 (142 points)
- Strelok makes a semifinal (154 points)
- Anyone with more than 40 points and less than 100 places second
This would force a playoff between Ciara and Morrow for the 8th spot on the ladder. Both of them can rest assured of at least a playoff spot. But let's look at this realistically, for them to be put into a playoff situation every single player below them has to perform tomorrow. As it stands, not all of them are even registered. And further, if the previous TSL Qualifiers have taught us anything it's that you can't rely on 7 players to perform on any given day. Thus, you may as well congratulate Morrow and Ciara for also making the TSL.
So Fenix and Adelscott aren't safe?
Well, they aren't mathematically safe. But the kind of scenarios where they are eliminated are incredibly unlikely - similar to Morrow and Ciara. Here is a worst case scenario for Fenix and Adel:
- Goody and Zeerax make the Ro16 (128 points)
- Strelok makes the Ro8 (129 points)
- Stephano or Select or Moonan make a semifinal (130 or 128 or 128 points)
- Anyone with more than 26 points and less than 79 places second
That would mean that Fenix and Adel are both eliminated. Now this is a lot more likely to happen than Morrow or Ciara being eliminated, but it again requires both at least two of Zeerax, Goody and Strelok to perform and requires one (or two) of the 70 point players to make a semifinal. Quite a specific scenario and one that is probably not going to happen. Still, I wouldn't quite say they are in the TSL just yet - just to be on the safe side.
Is 114 points going to be enough to cut it?
Maybe, but probably not. It's fairly likely that one of our semifinalists will be one of the players ranked 9th-14th from the table above. If any one of them is able to make it to the Ro4 then they will have more than 114 points. Also, if Strelok scores points this week then he will have more than 114 points. Given that the runner up this week has more than 14 points already, if Goody and Zeerax don't score any more points they might both be eliminated.
Let me make this clear. Let's assume the runner up this week has more than 14 points. If Strelok scores points, a tiebreaker will be forced between Goody and Zeerax. If someone from ranks 9-14 make a semifinal then a tiebreaker is forced. If both happen, they are eliminated. I would not like to be in their shoes this week since they are
so
close to qualifying. To not make it now would be incredibly disappointing for them.
The balance of power - Strelok
Unlike other players in the top 8, Strelok will be eliminated if he doesn't score points this week (assuming the second place finisher already has points). This means that this week is do or die for Strelok. But his performance is greatly going to affect Zeerax and Goody as previously discussed. In all likelihood, the fate of Zeerax-Goody-Strelok is going to come down to how well Strelok performs.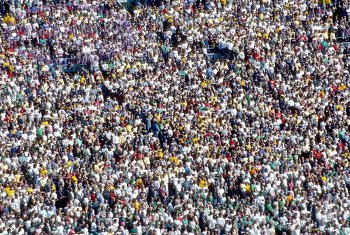 What about everyone else?
I have some bad news;
- If you haven't scored points, your only chance of qualifying is by winning the whole thing
- If you are outside of the top 8, making it to the Ro8 isn't going to get you qualified.
Yes, if you aren't in that top bunch this week your life is going to be very difficult. There are two groups of players really - those who can definitely qualify off of a semifinal and those who need a second place. The first group of players are the players ranked 9 through 14. They include the likes of Stephano, Select, KiwiKaki, Cloud, Mana and TT1. If they are able to make it to the Ro4 this week then they should qualify (unless Goody, Zeerax and Strelok all score points this week). So their fate is in their own hands - perform, or miss out on the TSL.
For the second group of players is defined by everyone who has less than or equal to 51 points. They cannot possibly qualify off of a semifinal finish (since they will be below Strelok) and so their only option is to make it to the final. There are a lot of notable players in this group - but in particular Namaa, Darkforce, Insolence and Socke. This just goes to show how brutal the TSL really is.
There are three players which are unique in that a semifinal finish *might* be just enough to make it. They are Sjow, Hasuobs and Nerchio. If someone from the top 8 wins the TSL Qualifier this week and nothing else in the Top 8 change (except for the second place finisher making it through) then a semifinal finish would be enough to Sjow to qualify, and Hasu and Nerchio to tie with Strelok and force a tiebreaker. Now this is pretty unlikely, but still worth mentioning since any glimmer of hope should be realised by everyone!
What incentive do TLO, Morrow, Ciara, Adel and Fenix have to play the TSL Qualifier?
Primarily for bracket position. While we won't reveal exactly how the bracket is being generated just yet, we can tell you that the better you perform in the TSL Qualifiers the stronger the position you will receive in the bracket. Thus finishing well is desirable, assuming they want an easier first round opponent!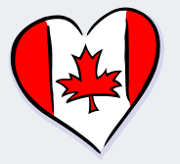 O Canada!

Despite the lack of action on the ladder last week, there was one country determined to do it's best to break into the top 8! Three Canadian players made good runs last week and as a result TT1, Kiwikaki and dde are all within one semifinal of making the TSL. The USA already has 4 players in the TSL while Canada only has one (Huk) - it's time for Canada to squeeze one or two more guys into the TSL and even things up a bit.

Speaking of the USA....

Where

are

the USA players at? So far the only expected qualifier from the states is qxc. Cruncher came from no where and Idra/Tyler were invited. It's not like there aren't a lot of good players in the USA either; but players like Incontrol and Axslav are yet to score points! Select and Moonan (both of South Korean origin) are the only players living in the USA who have a realistic shot at making it into the TSL. While players like Sheth have no choice but to make the final or go home. All in all, I think it's safe to say everyone has been a bit taken back by the lack of top NA games making it into the TSL.



The last TSL3 qualifier kicks off in just a few hours. Follow along as the qualifier points and standings thread will be updated as the tournament progresses. With so many big names still below the cut, this tournament will have the most stacked field yet. Get ready!


---

This TSL is sponsored by PokerStrategy.com, the world's largest poker school and community. With hundreds of Poker VODs and an assortment of learning material in 18 different languages, PokerStrategy.com offers the chance for aspiring Poker players to learn from a beginner to a professional level. Sign up using TL's referral link.

Discuss with other fans in the TSL3 Forum.