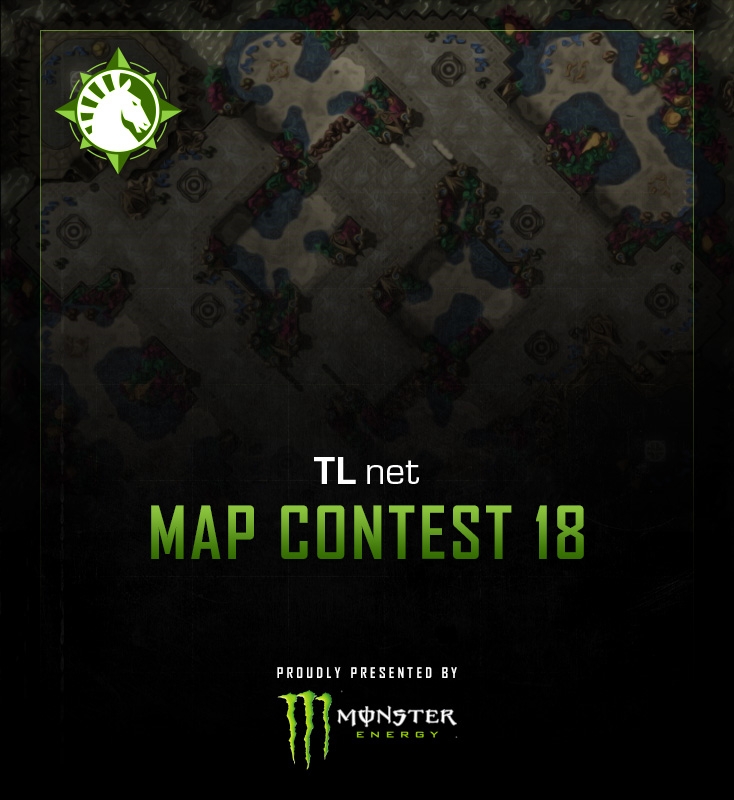 All the votes have been collected and counted—it's time to reveal the winners of TL.Net Map Contest #18!
Ahead of the results, we'd like to once again thank Monster Energy for allowing us to keep TLMC going into 2023. We're extremely grateful to the map-makers who are at the heart of this contest, as well as the judges, Wardi, and ESL for their crucial roles in holding the TLMC. Of course, we're also grateful to you, the community, for your interest in the maps that make StarCraft II competition so compelling. We hope to share some good news with you soon!
Mapmakers will receive $200 per map that finished in the top sixteen, and additional prize money for maps that finish in the top five as chosen by public vote:
1st place - $200

2nd place - $125

3rd place - $100

4th place - $75

5th place- $50
Note:
Top placing maps in TLMC #18 are not guaranteed to be added to the ladder and/or professional tournaments. ESL and Blizzard will consider TLMC #18 voting results alongside other factors and choose which maps to add at their own discretion.
Full Results
Read our
finalists post
for full descriptions and overviews of all sixteen finalists.
1st: Oceanborn

2nd: Hecate

3rd: Shipping News

4th: Goldenaura

5th: Sidetracked

6th: Equilibrium

7th: Calliope

8th: Hard Lead

9th: Solaris

10th: Carnivore

11th: Sleepwalker

12th: Stadium

13th: Institute

14th: Harbinger

15th: Interitus

16th: Infestation Station