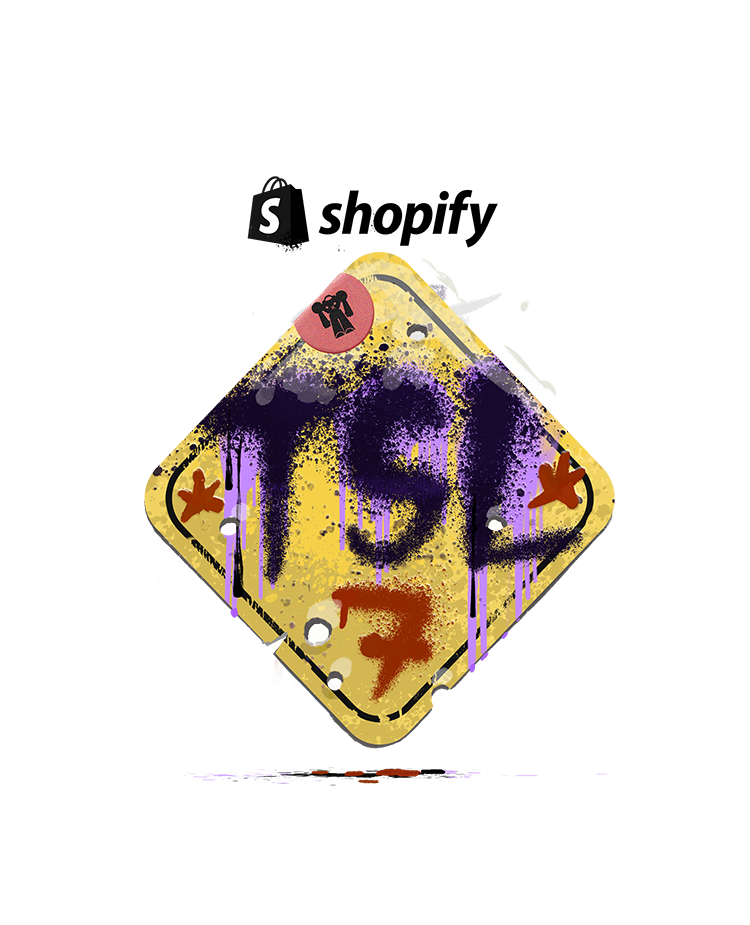 Hello folks! I'm Andrew Quan, the new tournament director for TSL. I'm handling all of TL's tournaments moving forward, with some of the previous staffers acting as advisors. Though this will be my first TSL to run, I've actually had the pleasure of working on several SC2 events before. It's an honor and privilege today for me to announce some of the details for the seventh TeamLiquid StarLeague. As a recent addition to the Team Liquid- er, team, but an old school StarCraft fan, I'll work hard to make TSL 7 a worthy addition to TSL. Before I really start diving into the details, I'd like to give a huge thank you to our sponsors. The Shopify TSL 7 would not be possible without Twitch, Secretlab, IMC, and of course, Shopify!
Now, on to the event. We've taken the feedback from TSL 6 and made some adjustments that we think make sense. For the most part, things will be staying the same. We've got a very similar roster of talent lined up, we'll be playing for three full weekends of games, and Shopify is returning as our wonderful title sponsor.
There are some things that we're changing, though, and I'll be breaking down each of those changes below. If you want an overview of all our changes, here's a TL;DR:
+ Show Spoiler +
6 Qualifiers: 2 KR, 2 EU, 2 NA/Rest of the World. Region locked.
15 Qualifying Players: 6 EU, 5 KR, 4 NA/Rest of the World
8 Invited Players -> 1 Invited Player: Dark
32 Players -> 16 Players
TSL 7 will be entirely Double Elimination, effectively removing the Ro32 from TSL 6.
Best of 7 matches will be adopted earlier in the tournament. The first rounds will remain Bo5.
We're starting 2 hours earlier, at 9 AM Eastern/3 PM Central European/10 PM Korea
The biggest feedback for us was the long hours. Our casters, players, and production team were all exhausted each day of TSL6. It's clear to us that the schedule wasn't feasible to maintain. This was the primary motivator for two of our changes:

First, we'll be dropping the total number of players from 32 to 16.
Second, we're making the format a full Double Elimination bracket.
These two combine to drop out 16 Best of 5s at the start of the event, which helps even out our schedule and have more consistency between the first few rounds. To help balance out this drop in total matches, we're also making an adjustment to the series length earlier in the event:
Now, all matches that are in or past the Winner's Round 2 or Loser's Round 3 will be Best of 7.
A result of this change in players is that we also needed to reexamine our invitations. Previously, we invited 8 players, which would now mean half of our players were invited. To try to avoid a "rich getting richer" scenario with regard to EPT points, we're changing that, too. This time, we'll only have a single invitation, to our most recent champion: Dark.
The other 15 players will qualify through a series of 6 Qualifiers. We'll be hosting 2 each in Korea, Europe, and North America. We've decided to region lock each of these qualifiers, and will only accept players participating in that region if they've had residence in an applicable country for a minimum of 6 months. Here's how it breaks down:
| Region | # Qualified | # Qualifiers | Top X per Qualifier |
| --- | --- | --- | --- |
| South Korea | 5 | 2 | Top 3, then top 2 |
| Europe | 6 | 2 | Top 3 |
| North America | 4 | 2 | Top 2 |
We will be maintaining the same format for the qualifiers: Single Elimination (plus Third Place) for Korea and Double Elimination for Europe and North America. Here are the Qualifier schedules:
| Region | Start Time | Est. End Time | Qualified |
| --- | --- | --- | --- |
| Korea #1 | Apr 30 4:00am GMT | May 01 10:00am GMT | Top 3 |
| Europe #1 | May 01 11:00am GMT | May 02 6:00pm GMT | Top 3 |
| N. America #1 | May 01 5:00pm GMT | May 03 12:00am GMT | Top 2 |
| Korea #2 | May 07 4:00am GMT | May 08 10:00am GMT | Top 2 |
| Europe #2 | May 08 11:00am GMT | May 09 6:00pm GMT | Top 3 |
| N. America #2 | May 08 11:00pm GMT | May 10 6:00am GMT | Top 2 |
Expect more information on the qualifiers in the next week, including where and how to join! We'll also be releasing all the information and process for any community casters who are interested in covering those matches.
Last up, the change in our main event broadcast time. It'll always be difficult for us to juggle a good time across the three big regions, but we'd like to make it a little less brutal for the Korean players this time around. For the broadcast, we'll be streaming on June 12-13, June 19-20, and June 26-27. Each day, we'll be starting at 9 AM Eastern/3 PM Central European/10 PM Korea.
We realize there's going to be some overlap here with the World Team League, but we're in contact with their admins to minimize those issues as much as possible, and to let all the overlapping players compete in both.
We're enormously excited to begin our qualifiers in two weeks and to announce our commentator line up once that's all signed and sealed. And once again, this is all thanks to our generous and supportive sponsors. It has been an absolute pleasure to work with Shopify for past events and in the preparation we've done so far for TSL 7, and they're excited to be involved as well:
We are thrilled for Shopify to be a part of the event once more! TSL5 and TSL6 had been an absolute pleasure to watch and were two of my favourite tournaments in 2020. The quality of games in the last TSL were absolutely mind blowing. I look forward to more amazing SC2 accompanied by the unique production that comes with TSL.
GL HF everyone!
— Dario "TLO" Wuensch
Head of Player Development, Shopify Rebellion
See you on stream!- TeamLiquid