DreamHack StarCraft 2 Masters: Winter
EU & NA playoffs, TIME wins Chinese regional
Week two of the DreamHack Masters Winter saw the group stages in Europe and North America conclude, while TIME won the Chinese regional to complete a three-for-three championship sweep in 2020.
We now move to the third week and final week of the DreamHack Masters regionals, where the European and North American tournaments will conclude with the playoffs. Not only are the usual title stakes on the line, but there are now significant implications for which players will have the privilege of representing their region at IEM Katowice 2021.
Also, don't forget that there's also more action ahead in week four of DreamHack Masters Winter, where all of the top regional players (including those from Korea) will clash in the Season Finals!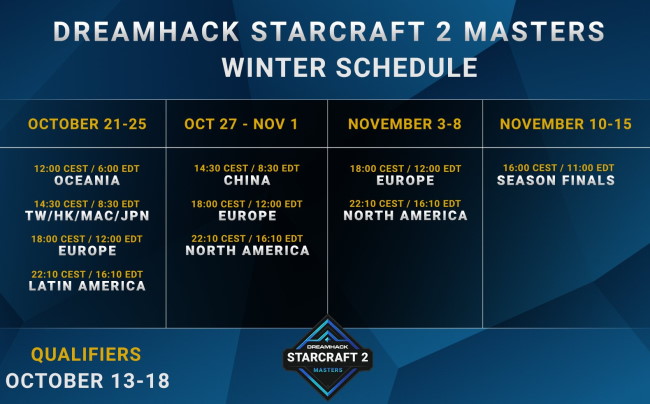 DreamHack StarCraft 2 Masters 2020: Winter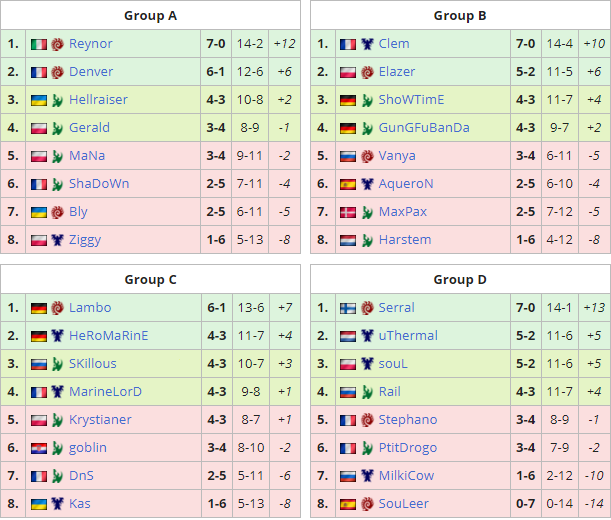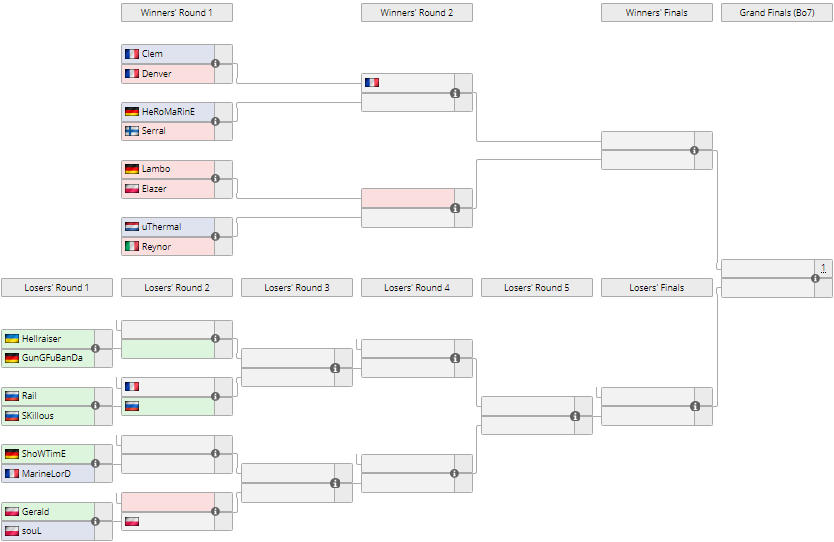 Even within DH Europe, there are two different competitions going on.
At the top, we have Reynor, Serral, and Clem embroiled in a three way battle for the championship.
Reynor
is the back-to-back defending champion of DH Europe, who now has a chance to complete a 2020 sweep. The key to Reynor's success this year is how he's taken the upper hand in his rivalry with
Serral
, eliminating him in both prior DH Europe seasons.
One way of interpreting these events is to declare that Reynor has finally figured Serral out after many epic battles, and has obtained the secrets to besting the Finnish Phenom in terms of both in-game play and out-of-game mentality. Or, one could point to Serral's other big losses in 2020—like his semifinals against Zest at IEM, or quarterfinals against Cure in King of Battles—and say Serral has simply declined.
Or, what about my favorite option, which also happens to be the most boring one: we're dealing with a small sample size of games and can't draw any conclusions. The historic
head-to-head record
between Serral and Reynor is very close; almost a coin-flip. A sequence of two, three, or even four consecutive wins for either player isn't
that
odd. Similarly, unless you expected Serral to achieve a literal 100% win-rate against Koreans in international events, his losses to Zest and Cure aren't terribly surprising either (but feel free to dissect the in-game content of Cure vs Serral and give me your thesis on why Serral is washed up).
I'm sure we all have our theories on where Serral is at as a player. Let's see who will be proved right—at least for the time being.
Our third title contender is the rapidly improving
Clem
. While he still has to prove himself in matches against top-tier (aka Korean) Terrans and Protosses, he recently won BO5 matches against both Serral and Reynor in major tournaments (vs Serral in King of Battles, vs Reynor in DH Fall). Though it's only a couple of matches, they were important milestones Clem had to cross before we could take him seriously as a championship threat.
One thing that comes to mind is Reynor's critique of Clem after beating him in last season's finals (Reynor lost in the winner's bracket, but won in the winner-take-all grand finals), saying he was too predictable. Given how much Clem has already improved in 2020, he might have better figured out the BO5+ series preparation aspect of the game in this tournament. But if he just shows macro play that's so undeniable that he beats Serral and Reynor straight up, don't be too surprised.
*****
Below this heavenly sphere, we have a battle among the mortals to decide who will represent Europe at IEM Katowice.
In the revised ESL Pro Tour format, the top seven European players will compete at the 2020-21 season's grand finale event in Poland. [Now would be a good time to
open up the standings.
]
I can't speak with 100% certainty since the details on EPT's January global (Korea + world) event haven't been announced, and there's the chance of some November-December third party tournaments in 2020. Still, I can make some pretty confident projections based on how points have been awarded in previous events.
The big three, alongside HeroMarine (#4) and ShoWTimE (#5), appear to be largely safe. uThermal (#6) is kinda safe as well, but could be ousted if he self-combusts, and the trailing players all perform remarkably well in the next three months.
What I can be absolutely certain of is that there will be a bloody brawl for the seventh and final European seed. Only a handful of ranking points separate
Elazer
(#7),
Lambo
(tie #9), and
MarineLorD
(tie #9), so they'll need to finish as high as possible to improve their chances at qualifying. (
PtitiDrogo
(#11) and
MaNa
(#8) being eliminated in the group stages simplified things greatly).
Given the nature of the dual-elimination playoffs, there's a good chance we'll actually see a face-to-face showdown between these players in the lower bracket, with the loser not only being eliminated from DH Winter, but likely being eliminated from IEM Katowice as well. Now, I don't want to say it's
impossible
for these players to recover from a poor performance at DH Fall (after all, their parents might be reading). But it will be extremely hard to place high enough to earn significant points at a global event with Korean participation, so DH Europe should be treated as a last chance.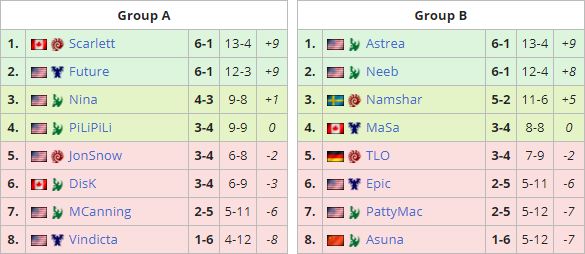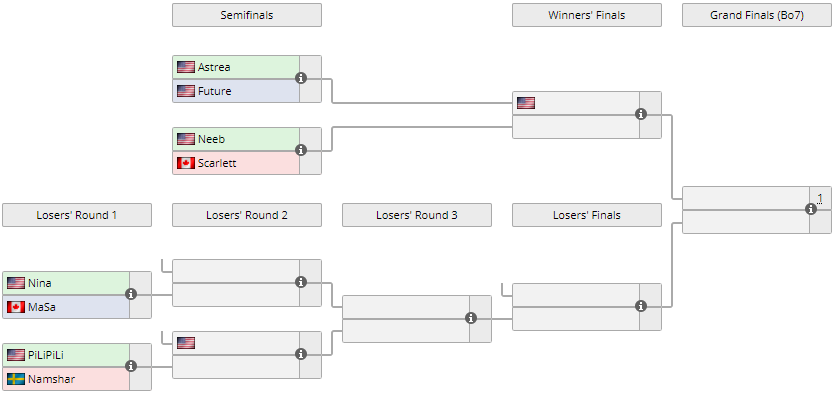 North America has ended up in a similar three-way championship race as Europe, with DH Summer champion
Neeb
, DH Fall Champion
Scarlett
, and consecutive runner-up
Astrea
looking like the heavy favorites to win it all.
As for the
IEM Katowice qualification picture
, it's much less interesting than in Europe. NA only has three spots at Katowice, and Neeb, Astrea, and Scarlett have basically locked them up already due to being the only players to reach the finals so far (even a championship run from fourth ranked
Future
wouldn't get him into the mix).
Surprise, surprise,
TIME
came out on top again in DreamHack China. This time around, it was XY's turn to be the co-star to the three time champ, losing in a 0-4 sweep. TIME's streak of wins in WCS/EPT Chinese competitions is now up to six, which means he trails only SpeCial in terms of domestic dominance.

---