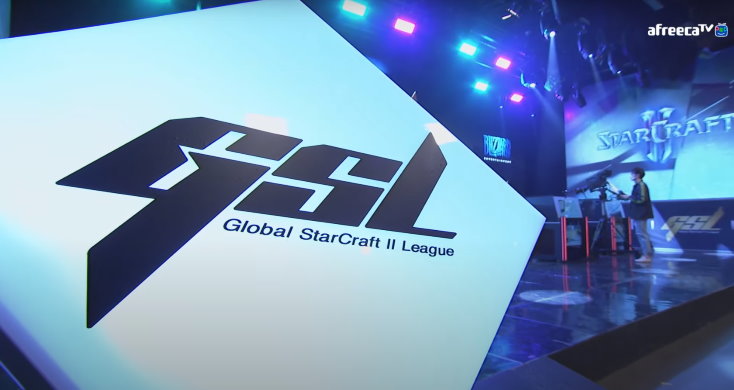 2020 Global StarCraft II League: Code S Season 1


Once again, getting past the first round of Code S proved to be too tall a task for post-military service players, as Bomber and Armani fell against the might of TY and Dear.

The two initial matches saw TY and Dear dispatch their 'returner' opponents with ease. TY punished Bomber's greed with a proxy-rax Reaper strategy in game one, before out-positioning and outfighting him in a macro game in game two. Dear styled on Armani by pulling him apart with Glaive-Adepts and Dark Templars in their first game, and then fended off a Nydus attack to win in game two.






The initial matches may have been less than competitive, but the three-game winners match between TY and Dear went a long way toward making up for it. TY showed us three different ways to get into mech: opening with Raven-into-speed-Banshee, Widow Mine drops with fast Drilling Claws, and Cloaked banshee. All of that led into mixed mech armies, combining Tanks, Cyclones, and Hellbats to try and counter every Protoss option (TY made small variations, including speed-upgraded Banshees in one game while going for Liberators in another). Dear countered with complex armies of his own, supplementing a Stalker-Immortal backbone with Colossus, Zealots, and Carriers as he saw fit.

Positioning in crucial in any game of StarCraft II, but it's even more so the case when mech is involved. Thus, many of the games came down to army movements and decisions on when and where to engage in battle. A picture-perfect death-push decided game one in favor of TY, while Dear won game two by catching the Terran army just barely out of position with some tanks unsieged. The final game pivoted on Dear's decision to split his forces between counter-attacking and defending as TY's army lurched forward. The bold move backfired on Dear, with his army was torn apart on both sides of the map.

With TY having secured the #1 spot, it was on to the losers match between Bomber and Armani. Bomber actually got to play some games reminiscent of his heyday in WoL, sending forth endless waves of Marines and Tanks in his trademark 'splitting Marines is optional' style. After tying the initial two games by going pure Zergling-Baneling, Armani opted to change it up in game three by adding in Mutalisks as well. It ended up being a winning move, as he was able to cripple Bomber's economy AND defeat the main Terran army to secure the series victory.

Unfortunately for Armani, Dear was too tough an opponent for him in the decider match. Armani looked to early-mid game aggression with Roaches and Ravagers to deliver an upset, but Dear's defenses were too resolute to overcome. Dear clinched the second place spot in the group, booking his spot in the RO16.

Recommended Games: Dear vs TY was a rare showcase of mech-Terran in TvP. The individual games aren't exactly great, but it was a treat for fans who like to see underused and unusual strategies. Terran fans in particular are likely to appreciate the nuances of TY's play and his varied openers and mech transitions.

For fans who want a throwback to Bomber's WoL days, watch game two of Bomber vs Armani where the Terran swarm overwhelms the more cost-efficient Zerg with sheer numbers (wait what?).

Coming up: GSL Code S will resume on Wednesday, Apr 29 8:00am GMT (GMT+00:00) with Hurricane, TaeJa, SpeCial, Stats competing in the final round-of-24 group.