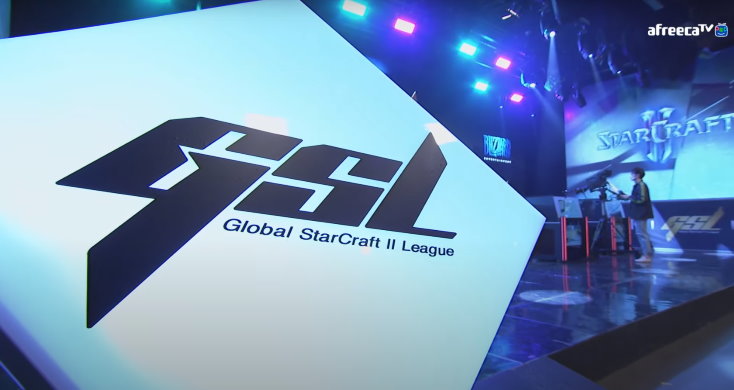 2020 Global StarCraft II League: Code S Season 1



After a week of upsets, the Code S round-of-24 finally saw a group play out according to popular predictions as Zest and Cure advanced over Impact and DongRaeGu in group C.

The initial matches both ended in 2-0 scorelines with Zest and Cure prevailing over DRG and Impact. Despite the one-sided scorelines, the two Zergs put up some decent resistance—backdoor attacks with Mutalisks figured into both of their game plans. But ultimately, neither Zest nor Cure ever seemed in true peril, befitting their status as heavy favorites to advance.

Cure drew first blood in the winners match against Zest, clinching victory on Eternal Empire with impressive combat micro that saw him nullify Zest's Warp Prism-High Templar pairing with his own combo of Interference Matrix and EMP. Game two featured a curious cloaked unit cross-counter in the early game, with Zest rushing to DT's while Cure went for Widow Mine drops. Zest seemed to come out of the exchange slightly worse for wear, but managed to take the victory anyway after he survived Cure's SCV-enlisted Marine-Tank push with effective use of Force Fields and Colossus focus-fire. Zest then clinched the 1st place spot in the group in game three, deflecting two base pressure from Cure before amassing a large army of Stalkers and Immortals to finish Cure off.






Impact and DongRaeGu gave us the match of the night as they opened up the losers match with a late-game ZvZ on Ever Dream. After some prolonged Roach-Ravager brawling, DRG emerged with a bigger bank and more control of the map. While it looked for a moment that DRG might be able to safely transition to Hive units and close Impact out, Impact kept himself in the game with a belatedly assembled Hive army of his own. Impact seemed to have a better grasp of how to wield the Lurker-Hydra-Viper composition, chipping away at DRG's lead with high-value trades.

Fortunately for DRG, he still had a strong understanding of how to play the entire map. With Impact's strength centralized in one, WoL deathball-esque army, DRG was able to use Nydus Worms and backdoor attacks to disrupt Impact's infrastructure, all while keeping Impact's main force adequately occupied on the front line. Eventually, the backdoor attacks caused Impact ran out of resources and reinforcements, forcing him to GG out.

Alas, that one map would be the highlight of DRG's night as Impact fired back with two straight victories. After tying up the score in a Roach-Ravager war in game two, Impact finished DRG off with a Pool-first, proxy-Spine Crawler all-in in game three—the winrate must be insane, I never see this lose in ZvZ—to move onto the decider match.

While the 3rd place seeds in the previous two groups had all-ins prepared for the decider matches, Impact didn't have any aces in the hole for his rematch with Cure. Game one saw Cure win rather easily with a Hellion-Banshee opener into Marine-Tank push. In game two on Purity and Industry, Impact tried some light Zergling-Roach pressure in the early game, but failed to do any meaningful damage. Impact was then caught completely off-guard by Cure's Marine-Tank drop in his main (taking advantage of the short air distance), and had no choice but to GG out and send Cure to the RO16.

Recommended games: One-time Code S champion DRG refused to suffer the embarrassment of going 0-4 like the two previous #4 seeds, managing to salvage a map for pride's sake against Impact. It also turned out to be the best game of the night, with a close finish featuring late-game Zerg armies going up against each other.

Though the opening series between Cure and Impact always looked to be in Cure's hands, it's still worth a watch for fans of 'traditional' TvZ: a bloodbath of Marine-Medivac-Tank versus Muta-Ling-Bane.

Coming up: GSL Code S will resume on Wednesday, Apr 22 9:30am GMT (GMT+00:00) with PartinG, Dream, Creator, and RagnaroK competing in Group D.