Is vGl-CoW the #1 poster ? - Page 4
VioleTAK
Israel4057 Posts
On June 23 2007 10:15 azndsh wrote:
thedeadhaji
NuclearAntelope
United States1369 Posts
the guy who made the monopoly game/quiz
Coulthard
Greece3359 Posts
On June 23 2007 09:49 ATeddyBear wrote:
its ok, you provided us with this





I'm cracking up every time I watch this bahah

ofc I voted YES

Manit0u
Poland13985 Posts
Gokey
United States2722 Posts
On June 23 2007 09:11 ChoboCop wrote:
This poll is fucking stupid.

Let me play along and say My_Digital_Toss is the #1 poster.
MaZza[KIS]
Australia1842 Posts
Most ppl would have voted "who's vgi-cow" as a joke... which is somewhat ironic given his blog (second entry)...
RowdierBob
Australia11906 Posts
I voted no, but only because the burden of being the internet's #1 poster may be too much pressure for our poor cow to handle.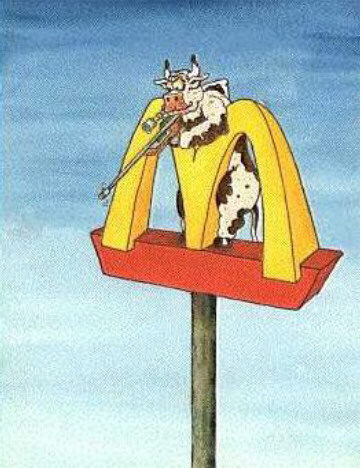 Chosi
Germany1209 Posts
SoMuchBetter
Australia10606 Posts
vgl
very gay lolz

ami rite??
DeadVessel
United States6269 Posts
YES
not yes to somuchbetter <3 vgl
oj-
United States368 Posts
TheFoReveRwaR
United States10657 Posts
I require a comprehensive report and post analysis before making such important decesions...
On June 25 2007 05:59 TheFoReveRwaR wrote:
I require a comprehensive report and post analysis before making such important decesions...



see his blog for said reports
http://www.teamliquid.net/blog/buttzor
Seraphim
United States4463 Posts


yup, funniest shit ever