Daigomi is cooler than this guy ->



As the grand OSL boat rows forward we progress to the final stages of the tournament. After almost 3 months of OSL entertainment we're at the semifinals. Both of the semifinals promise to be highly entertaining with lots of drama to boot, but today we focus exclusively on the first Semifinal - Best vs Luxury. Both players are excellent in their own right and have had a strong run thus far in the OSL; but one of them is going home this Friday.

Before i get carried away with things, some housekeeping matters. If you are going to WWI; make sure you've checked this thread. Also, the legendary eSTRO coach, Daniel Lee, has announced his retirement and will take up a position at IEG. kOs will assume the duties of Head Coach for eSTRO. You can check out all the information here.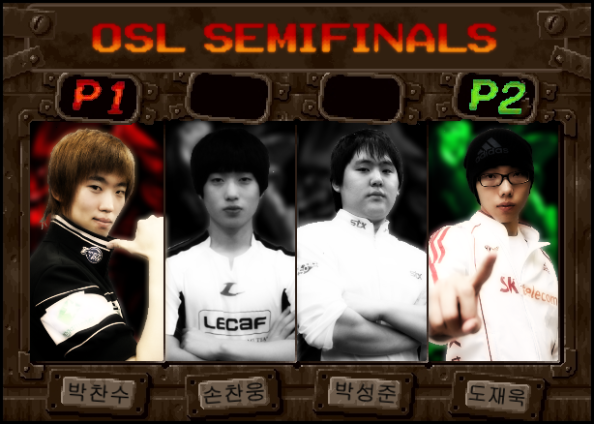 Let's get it on
---
Best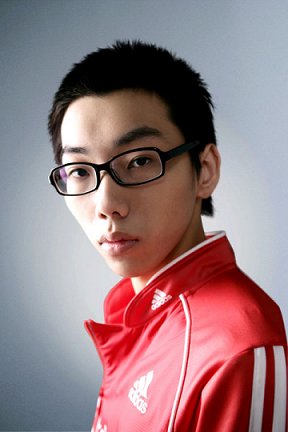 I'm going to play like this will be the last tournament I'll ever
play in and make sure I don't regret it.


If you don't know anything about Best then you must have been living under a rock for the past 3 months. This protoss prodigy has exploded onto the scene dominating anyone and everything. His stats are phenomenal; 66.67% Career winrate with PvP stats of 22-5 (81.48%). His dominance is reflected in the performance of SKT1 this season, who are looking set to return to the playoffs as well. There is no doubt that Best is the best PvP player right now, and perhaps ever, and he is the Protoss who broke Flashes streak against Protoss. In PvZ he stopped Jaedongs 13 game winning streak in Bacchus OSL, but out of all three matchups; this is his most untested.

Critics of Best have pin pointed PvZ as his "weak matchup" as he barely has a winrate over 50%. However, he has played only 13 PvZ's in his career; and recently some of those wins have been promising. After all he was one of the only protoss who could touch Jaedong in his prime. Best is out to silence the critics of his "weak matchup" by dominating Luxury;


I'd like to shed the image that I am weak against zergs by winning in the next match and moving on to the finals. I'll think about winning the finals after that.



With the determination and drive to succeed that this young virtuoso has, it comes as no surprise that he is the only player in this tournament to be undefeated. That right, currently Best has a 100% winrate and stats 5-0. But to further augment this, he is 8-2 in his past 10 games and 18-2 in his last twenty. Best just refuses to lose and this determination to succeed will carry him well into the semifinals against a very tough opponent. Best fans have already started to conglomerate over in this thread; so if you're a Best fan, head over there and voice your support!!


---
Luxury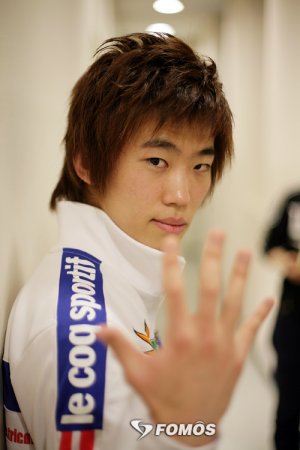 This time around I think my experience will keep me from being
too nervous. The maps favor zerg so I think I have a good chance.



Despite faltering in Bacchus OSL, Luxury has regained his former form and is back with some new found tricks. Unlike the majority of Zerg players, Luxury is a creative player who can beat anyone at any given time. When Luxury is in the zone, you better not be in his way because once he's set his sights on you he will win no matter what it takes. When presented with Flash as his quarterfinal opponent he used some inspired builds and sound micro to overcome him. Most Zergs would have failed right then and there, but Luxury has a genius mind which continually propels him into the limelight.

There was a lot of drama in the group stages of the tournament as he was set to play his twin brother. The match itself was rather subpar, but in beating his brother he firmly cemented his stance as the better of the two twins. Yellow[arnc]'s explosion during the Shinhan OSL era is no match against Luxury's prolonged brilliance and he truly has emerged from under his brother shadow as the dominant twin. Despite a poor showing after Bacchus, in the last ten games Luxury has asserted his dominance on the scene and in the last 10 games he has gone 9-1.

So what went wrong last semifinal? His nerves kicked in and ruined his game. Luxury asserts that this will no longer be an issue for him as;


Winning like this [against Flash] gave me a new boost of confidence and I feel like I can win the whole thing.

It seems clear that Luxury will not settle for anything other than a finals appearance. With the maps slightly in his favor and his creative mind set to work, that possibility could soon become a reality for Luxury. All that stands between him and his goal is Best. The Luxury fans have also turned out en masse to support their favorite player and are doing so here. So if you support Luxury, be sure to head over to the thread and voice your support!

---

So let's get into the nitty gritty, and examine each game in the series;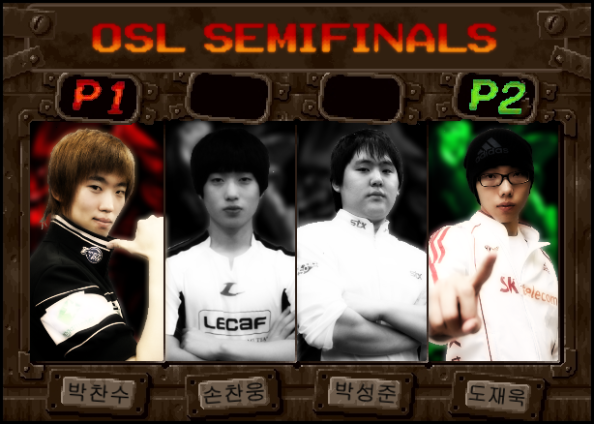 Of all maps to begin and end the series, it has to be Hwarangdo. Statistically this is the worst PvZ map in the entire map pool. But i suppose seeing as this is the OSL's new map its balance get pushed aside. This map is difficult for Protoss because of the gasless natural; meaning the standard FE is rather useless. With many possible harass routes, fast expansions aren't usually the best option. Instead Protoss typically use 1 gate tech, which hasn't always yielded the best results for protoss in the past.

Luxury has a nice buffer map here, and should be the strong favorite. His creative minds should aid him significantly here as Best will no doubt be looking for some means to overcome the imbalance. Best might be up to that challenge, but i wouldn't hold your breath. As much as i am Best supporter, i think that he's got his work cutout for him here. Luxury should take this set with ease.



While Zerg hold an advantage on this map, the statistics are deceiving. This map is actually a fairly decent PvZ map. Protoss have tried a variety of strategies here from straight up play to the Nal_ra art of Sair/Reaver with mixed results. But on the whole, typically the better player has won which in my eyes levels the playing field. There is only so much you can do to be creative on such a heavy macro map like this, so i expect this match to either be a blatant proxy (unlikely) or a straight up macro war.

Best's style is focused around macro and without doubt this map works in his favor. Best has also had mixed results on this map, going 1-1 in proleauge. That being said, i have every faith that he'll pull some sweet macro out and dominate luxury on this map. So if you haven't already gathered, Best should take this map and tie it up 1-1.



Ah Troy, the Protoss haven. As the TSL proved, this map is incredibly Protoss favored here. However, Luxury has shown us some of his most brilliant games on this map. Some of you might remember his 5pool against Bisu - this is where it happened. Luxury knows that this map puts him at a disadvantage and he will work out a plan to over come that. Best has also shown some really clever play on this map though, with epic moves against Sea in Bacchus sealing his spot in the Round of 8.

This map is completely up in the air. Troy invokes creativity and punishes standard play. Both of these players are capable of playing creative, especially lux, and the protoss imbalance makes things even harder to call. I have a feeling Luxury, against all odds, will take this map and pull ahead 2-1.



Othello is considered to be a balance map by most of us, and i would agree with that sentiment. This map always plays standardly despite the cliffs around all of the naturals. However, there is much room for creativity, with drops being a viable opening and various other proxies and styles can work on this map as well. Although in both the TSL and OSL this map has slightly favored Zerg, i don't think that slight imbalance is going to change much in this matchup; both of these players are too good to let imbalances affect them.

I think this map will support Best's style the best out of the four maps. My bet is that Luxury overextends himself here and Best simply mops up the pieces. Lux may try a lurker drop or something similar, but i think that Best's mechanics and reactions will nullify any lasting damage and will progress with an advantage. Ultimately i expect Best to win here and tie it up against 2-2.



And so we arrive back here, on hwarangdo, the severely imbalance Z>P map. I have no idea whats going to happen in this game. I'd like to think that Best has some brilliant game 5 clincher strategy; but somehow i doubt it. My fear is that nerves get to him and he simply plays a straight up game; the worst thing you can do on this map against Zerg in my opinion. Luxury on the other hand, can afford to play standard as the map favors Zerg.

In all honesty, i think Luxury is going to win this set; and millions of Best fans will be sorely disappointed. However, i have faith in the young prodigy; and beleive that he will win this set and eliminate Luxury from the competition. This really is a coin flip decision.


---


This weeks OSL is something that you should not miss for any reason. Best and Luxury will no doubt provide us with top class entertainment as both of them are monsters in their own right. There will be creative builds, strong macro, nice micro and many great moves throughout these games - these two gamers are too good not to have any of these features in this series. Thus it will be a great Friday night of Broodwar - like the days of old. Hell this series may even rival that of the epic 3rd/4th playoff between YellOw and Reach! (which was pretty epic if you remember). So tune in at 18:30 KST on Friday to enjoy the first semifinal of Ever 2008 OSL!!

Plexa

---

Thanks to intothewow and heavenpanda for the sick semis picture!

P.S. Due to important exams being held on Monday, expect the next OSL post on Wednesday with Battle Reports of this Semi and a preview of July vs Backho!