Shinhan Proleague 2010/2011 - Team Liquid Coverage

Winter is coming.

Word of the North is fraught with tales of wildlings who have seen unspeakable abominations. They've always been savage, but senseless death beyond the wall like this had never been seen before.

Or so it is said.

Death beyond the wall... "A frigid death." "An untimely end." Exaggerations at best.

Yes, the noble defenders of the wall at MBCGame fear that they cannot hold. Their fears lack faith. Rumours of this "danger" has taken to the wind and spread throughout the kingdom. And yet, those that harbour these thoughts are often mad or impoverished. Nothing but murmurs of fear atwitter from squalid hovels. "The North is in danger!" they decree. Of what madness do they speak? I ask you, which do you favor, a madman or nobility? They know not of the ways of civil men.

I do not worry. Not yet. MBCGame will hold. Winter may be coming, but in truth... we have greater matters to contend with.

The Kingdom is in turmoil. Ever since the Mad King of Rolster took to the throne last year, every House in the realm thinks they're fit for regency. I've had it with the lot of them. Gone are the days when the House SKT reigned supreme... so too are the days of order and morality! Who knows what indecent acts and unscrupulous deeds the House Rolster committed to gain control.

But that was a year to the date. Now, once again, the throne yawns; it sits, cold and empty, waiting for a new king.

The past few weeks have seen every House posture for a chance to rule. It has pit every last one of us at our brother's throat. Our allegiances have never been more pronounced. And of course, amidst the chaos, amidst the constant warring and bickering, House Rolster and House SKT find themselves once again poised to snatch the throne.

And of course, now the war heads South.

It's been a 14 day's ride from the I'Park Province to Century's Landing. We grow weary, but are prepared for the final confrontation. The LR-Thread Slayer Kiante has returned from battle to report on the massacre of House Entus at the hands of the Rolsters. We've enlisted the help of one of the barbarians to aid us in talks of peace with the Dothraki of Shanghai. Known only as the "Carnivorous Sheep", he speaks of the South with great admiration. His vehemence is worrisome and uncivil. He has also translated their garish texts for our perusal. Useful, but I've posted 10 men of the Kingsguard outside of his quarters nonetheless. Never trust a Dothraki. With Mustaju having taken to the Black, I must fall upon the mercy of the Community Guard to fill out our embattlements. Conscripts Ciryandor and TwoToneTerran have each come forward again to provide us with tales of war and dynasties respectively. Gods be good, to our fortune, even our noble hierarch Riptide has also joined us in this hour of our reckoning.

Winter is coming. But we care not.

Soon, the throne will be taken, and for the sake of the Kingdom, I hope it will invigorate the people and bring order to our realm.


As I predicted in the LR thread the day opened up with a Skyhigh vs Flash TvT extravaganza. Flash opened up and got away with a 14cc to give him the economic lead over Skyhigh's more standard opening. Flash then went for a 2 port wraith build while Skyhigh was going 3 fac. Flash's wraiths did almost no damage and while defending well against this harass Skyhigh managed to secure a fairly good economic lead with a faster third base. Unfortunately for Skyhigh, God Young Ho was in the house, and he proactively set up a giant tank contain, trapping Skyhigh on 4 bases and securing ¾ of the map for himself. After many attempts to break the contain, Skyhigh eventually unsieged all his tanks and went for a final bust, but was unsuccessful and was forced to type out.


As is so often seen in TvZ's on Icarus, we were treated to a 12 pool 2 hatch muta against 2 port wraith. Leta, being the master of wraiths was extremely solid, and after successfully denying Crazy-Hydra's Muta harass while building up a giant army of wraith and Bio, he was able to Push out and destroy Crazy-Hydras hopes of a win. The game was incredibly entertaining to watch but it was clear that Crazy-Hydra was outclassed, but he attempted to win using ensnare to tame the wraith flock, so he deserves at least some props for trying.


After a relatively standard opening exchange of build orders, Action vs Movie evolved into an extremely exciting PvZ. Action managed to do a fair amount of damage with his mutalisks, but movie held on for an amazing amount of time. Movie almost managed to win the game near the end, with the game almost always in the balance, but with excellent use of lurker egg blocks Action managed to shut down Movies mining and hold on for the win. All in all a fantastic game played by both players, with Action pulling out an important win for his team when they needed a lift.


I'm not gonna lie, some people might have found this game really dumb, but watching this for me was just amazingly exciting. After Hoejja executed a cute 3 hatch before pool by utilizing a drone block on his ramp with a proxy hatchery at his third, He transitioned into 4 hatch hydra which only managed to kill Horang2's wall. In the meantime, Horang2 was making a Dark Archon and waiting for the inevitable Mutalisk follow-up. Horang2 managed to kill almost all the mutas with a fantastic maelstrom and his 2 base goon based push destroyed most of Hoejja's production. Hoejja managed to hold on utilizing hidden expos, observer snipes, and at the end almost managed to snatch victory from behind with some hilarious nydus shenanigans. Another game people should really see if they missed it.


Perfective scored a quick and easy win for his team in this game. After killing Snow's scouting probe he dropped a hydra den and went for a quick 3 hatch hydra build. Snow had no idea it was coming and when the hydras came he had no answer and Perfective made mince meat of his defense putting KT in the pole position going into the 6th set.


Looking at this matchup, it seems like an easy win for CJ to take the match into a 7th set with Hydra playing in his best matchup and Stats in his worst. However, Stats wasn't going to just roll over and lose like Snow did in the previous set. After a relatively standard opening of Mutalisks against +1 sair/zealot, both players came out relatively unscathed, with Hydra on the slight losing end of the equation. After this Stats managed to get a DT into Hydras main with no overlords in sight, and he managed to take a quick third and utilizing the true power of protoss he combined excellent storms, good macro and this precipitated Hydra falling apart until Stats took the victory, giving KT the victory 4 games to 2. This match really exposed some weaknesses in CJ's lineup, with some of their senior players being unable to perform when their team really needed them. Conversely KT's regular power houses combined with the entirely unexpected Perfective to give them a good solid win.


Oh Alternative. Why are you such a terrible map for ZvP. For some reason, when they made this hunk of shit of a map, they decided to include some interesting little blocking points for protoss buildings against a zerg. As a result, Tempest attempted this dumb cheese that we've seen so many times during proleague, and it ended up even worse than usual. After failing to contain Hydra, he was swiftly countered by mass Hydras to put CJ up 1-0.


If you ever want a good example of why 99% of PvZ games feature a forge fast expand, watch this game. Horang2 went for an in base 2 gate opening which was indirectly countered by him spawning cross positions. Instead of going for a bust he expanded quickly and managed to barely hold off Actions zerglings. Unfortunately his tech was set sufficiently behind that Action's mutalisks that came out as a follow-up were far too much for him to handle, forcing Horang2 to tap out of the game. A fairly disappointing game from one of CJ's premier players.


Once again Hoejja got to play a ZvP on an imba ZvP map, demonstrating an excellent showing from the KT coach. Movie opened gateway then nexus, and Hoejja did the common sense thing and took 5 lings and killed about 30 million(5) of Movie's probes, setting Movie extremely behind. While Movie attempted to find a way back into the game with a creative 2 stargate sair/reaver build, Hoejja's advantage was far too much and he played around with some cute drop tactics before finally taking the game easily. A poor showing again from Movie, losing in his best matchup when his team really needed him to stand up and take a victory.


Once again Stats stood up for his team in the playoffs and took an exciting victory over Bbyong. With the interesting map features on Icarus, Bbyong decided to do some cute drop play, utilizing the cliff over the natural as well as insistent vulture drops. Stats took as little damage as he could, while taking a third base and teching to carriers. Bbyong came out with a 6 factory push and managed to break Stats's natural while Stats was building up his carrier numbers. Luckily for Stats he managed to hold on long enough that Bbyong ran out of steam and couldn't hold off the sheer interceptor count and was forced to GG.


With CJ down 1 to 3, it seemed like they would be able to take a easy win with Flash's incredible TvT form of late, and for a long time in this game, it seemed like that was going to happen. I'll spare you the intimate details, as every single one of you who haven't seen this should go and watch it, but I'll do my best to summarize. The game was fairly standard, with a map split coming up in favor of Flash. However, unlike recent TvT's, instead of the regular midgame wraith shenanigans turning into mass wraith wars, both players opted for the good old fashioned battle cruisers. At some point in the game it almost seemed like Flash would eventually win, but after a favorable engagement, Leta tipped the game back in his flavor, eventually winning the game and keeping CJ in the playoffs.
Then this happened

When going into the most important game of the year for your team, playing an extremely volatile matchup against a second string player, why on earth would you 12 hatch. Unfortunately this is exactly what Where did. Perfective was lucky enough to have chosen a 9 pool build order, and the victory was crushing and swift. Where held on valiantly for much longer than he should have, but Perfective's advantage was far too much and he easily took the game to seal the playoffs for KT. Unluckily for KT now they have to play against SKT, meaning that while they may have won the battle, they will most certainly lose the war.

---
The city of Shanghai was plunged into chaos as Imperial soldiers garrisoned buildings, set up barricades, and planned out their movements. Regardless of who they were to face, they had intended to capitalize on maximizing the by keeping their main forces away from the outskirts where they could be easily sniped, and luring them straight to the city center, where they could be enveloped and overwhelmed. Such a strategy would work regardless of who they had to face, as they could leverage the fact that their troops were well-balanced in the capabilities that they had. The Empire had set up a massive ambush at Century Square, and any probing attacks would have to contend with mines, long range artillery and harassment from skirmishers, forcing their troops to travel right into their trap.
The Terrorist had seen to it that his forces would close the trap like vultures feeding on raw carrion. After all, that was what he had been pulled off the line for. To make sure that if he had to face the Ultimate Weapon, he had the best strategies and strongest forces at his disposal to take it down. At the very least, if the Hydra force was the one he had to face, he could wear it out and then pulverize it under the fire of his far superior artillery fire. His was just an important a responsibility as had the one that had been given to the Revolutionist, to ensure that he could bring the most force to bear in what he knew would be the final battle of this campaigning season. He knew that the last time, the Revolutionist had miscalculated in his strategy, and it had resulted in being a pivotal point in their campaign. The Terrorist did not want a repeat of the wasted opportunity that they had.
They had fought long and hard in the previous year, using a late surge in training and troop numbers to turn the tide after being caught unprepared early in the war. However, all the scrappy battles to consolidate territory they had dominated in once before was rendered moot, as that statistically improbable collapse of the Revolutionist's forces on the Polaris mountain range sealed their fate in the fight against the Protectorate. This year was going to be different, as they had initiated hostilities with a surprisingly successful sabotage attack on the Ultimate Weapon's production facilities and made sure that they could keep campaigning with a healthy troop rotation. This was their year, and they were determined to retain their mastery over everyone else.
***
It had been much easier than one expected. The CJ Republic's defenses had unexpectedly collapsed like a house of cards, and their meticulous preparation had been completely unavailing. Commander Moon's last heroic stand against the Ultimate Weapon, where he had actually disabled it for a few minutes had been in vain, as he had lacked support from the rest of his forces. They had been cut off and surrendered under the bombardment and unceasing waves of Protectorate troops. Some said it was because of luck, but the Grand Marshal knew better.
They all remembered losing Adjutant Violet not even to the war, but to something a warrior did not deserve. Losing Colonel fOrGG a few days later to retirement and injury hurt even more. They saw the Ultimate Weapon weakened and damaged by the enemy, proven vulnerable for even a bit, and that made them want to restore their honor. The desire to show the enemy that they could triumph even without its support motivated them even more. At last, after having had some recent humiliating defeats against them, the KT Protectorate could finally get their revenge. A flash of lightning lit up the night sky as they approached the city of Shanghai. The chance had now arrived to humiliate the SKT Empire once again.

---
Well, you've heard the news.
Our Kong is going to the military
. The thing is,
your Kong is going to SC2
. This begs the question - KT fans, you mad?
We're here again, folks, at the end of a season, and at what could very well be the end of an era. No, friends, I come not to bury Broodwar. I come to praise
the great Gorilla Terran
,
one of our bonjwas
, a player who won proleague for us before your bonjwa had facial hair.
SKT have played well this year, with solid all round performances from the entire team. As they flew into Shanghai for this weekend's games, I'm sure they were all conscious of the fact that all that would be useless if they didn't step up and deliver
like their predecessors did at Olympic Park in Seoul, way back then in the year 2003
. Having destroyed a KTF magicNs led by YellOw and Nada, Boxer's outfit went out on a rainy August evening and defeated a rock solid Hanbit Stars, bringing SKT's first Proleague title home.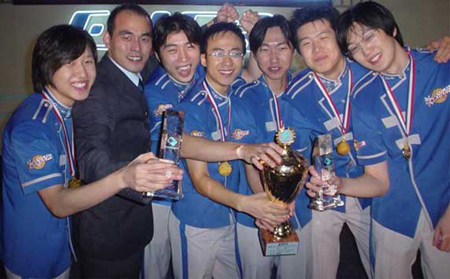 Two future bonjwas in that picture. Who could have known?
"It was for this victory cup that we spent our time at the quarters eating, sleeping, and sweating while we practiced. Others only saw our outward appearance and did not see our true appearances. The secret to our team's victory was that our players had the endless potential and the hope that our dream would come true, as long as we never gave up. We will shine brighter tomorrow than today, and even brighter the day after."
- Lim Yo Hwan, Crazy as Me.
KT fans will be quick to point out that Lim Yo Hwan is not with us, and one even asked me the other day if we still considered Boxer one of
our
bonjwas. To that, all I have to say is LOL, son. Lololol.
SK Telecom T1 is Lim Yo Hwan's team. Stepping into the chaos that was professional Broodwar at the time, he forged it with his bare hands, picking his players carefully, and working harder than any progamer had worked before. From the bowels of gamei he brought forward a young oov, marked him for greatness and watched as he destroyed everything, even going on to beat him at EVER 2004. I've said this before, but Lim Yo Hwan and Choi Yun Sung are not just kings.
They are Kingmakers.
You have a great team, KT. You have some history too. YellOw, Reach, Nal_ra, even Nada. That's not a lineup I will scoff at, even though you are our rivals here this Saturday in Shanghai. Yet, even the most battle hardened KT fan knows that in essence, our Kong is better than your Kong.
You won last year, congratulations. We've been destroying stuff for the better part of the past decade. In fact, one might say we're part progaming team, part demolition service. You have Flash, and of course, he is your hope, your everything. That is understandable.
Yet, when we take to the stage tomorrow, at the back of your mind even, you will know that we were meant to be here. We levelled the regular season, and you had to fight your way up from third place. Bisu may not have as rabid a fan following as Flash (though, to be fair, Bisu fans do give you guys a run for your money), but he also has more PL wins than him. You won last year, KT, but we all know flukes happen. There are variables beyond even the control of a dynasty like SKT, but when push comes to shove, we are just that, a dynasty. A dynasty that first won Proleague when flash was still a prepubescent.
Make no mistake, this isn't last year. This is now. One of the men we respect the most is about to leave us, and we're going out there tomorrow afternoon not just for us and for our fans, but for him. For years, he sat at our helm and destroyed anything and everything that got in our way. He is a general, a leader, an older brother we all look up to. He is leaving, and we're going to give him the send-off of a life time. Above all, remember this.
On an August evening, many moons ago, two legends led a newly formed team out into a rainy stadium in Seoul, Korea, and brought back their first team league title.
On another August evening, just two years ago in Pusan, Korea, a young Terran from this same dynasty stepped up to deliver one of the greatest game seven plays we have seen in recent years,
bringing the title home once more
.
Tomorrow, on yet another August evening, in Shanghai, China, a young Protoss will lead the greatest progaming dynasty of all time out on to the stage, and into the light.
We will shine, KT. We will shine, and you will he humbled.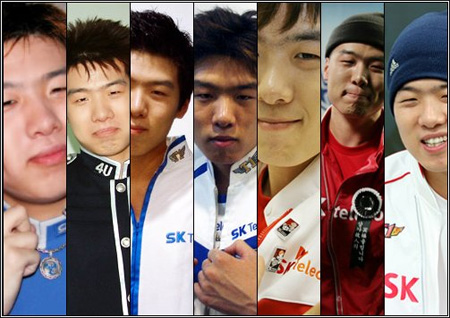 See you tomorrow, KT.
최연성 파이팅!
SKT 파이팅!

---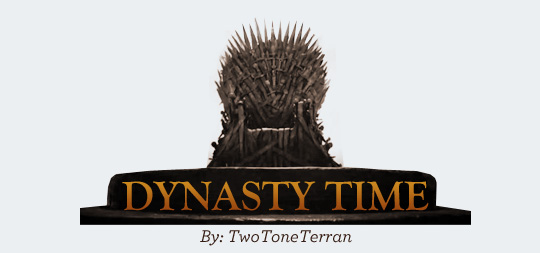 Honestly, ask yourself, why would KT lose
now
? Do any of you think -- in your heart of hearts -- that SKT's lineup really challenges CJ's or Woongjin's? Of course not, that'd be stupid. KT has not only beaten stronger teams, we never even had to win an ace match to do it. In the hardest time against the toughest competition, KT's team suddenly becomes twice as deep and not only wins, but 2-0's the #2 seed in CJ without seeing so much as a seventh set. KT's steamrolled through a slew of challenges these playoffs and during this entire proleague. SKT's a shallow challenge compared to that.
There's a running gag this season about KT zergs... Well, guess what jerks?! KT zergs have been kicking ass and taking names all playoffs long and SKT is going to be no different. We're gonna win, and we're not gonna need an ace match, because our #1 is better, our #2 is better, and our zergs are stomping past everyone. You think SKT zergs are scary? Try beating off Zero and Soulkey. You think Best and soo are good snipers? Sorry fellas, we just hit CJ going 88 miles per hour, and we're about to go back in time, because KT's going to put a 1.21 gigwatt powered beatdown on SKT all over again.
And, hey, why wouldn't I be right? I was right about everything so far. Maybe, just maybe, I'm the rightest person here. I wouldn't bet against me. I wouldn't bet against KT, and neither should you! KT doesn't give a damn about your fancy seed, or your "redeemed" line of SKT zergs, or your perennial failure of an Ace. We're clutch, and we're gonna shove our clutch right down SKT's delicate little throats and crush your aspirations the same way we did last year.
And I threw it on the GROUND.
I've already explained why KT is more motivated than SKT, but I'll reiterate it here: We're going to win for Violet, and there's not a damn thing SKT can do about it. KT was
going
to lose to Woongjin. They're so strong, how could they possibly drop that series? KT was
meant
to lose against CJ. They're so deep, they always get perfect matchups, they're the only ones who can stop SKT! Somewhere, some Brood War fan is thinking right now, "They've got Bisu! Oov and Park are the best coaches! They've had so much time to prepare. SKT is supposed to beat KT in the finals!" Guess who doesn't care one damn bit about any of what's
supposed
to happen? KT motherfucking Rolster. KT has done more than enough to prove themselves as not just legitimate title defenders, but dominant ones. KT hasn't looked this amazing and determined since they were waving their flag last year at Gwang Ahn Ri -- it's just about time to plant that flag in Shanghai.
KT isn't just going to stomp on SKT's hopes and dreams, we're going to Kong Dance on their graves when we're done. We've got a dynasty to build, and you're the last hurdle in our way, SKT.
Hello, History, get ready to repeat yourself.

---
As a Chinese myself, I'm obviously very glad to see the SPL finals in Shanghai. However, I am also keenly aware of the disappointment that many Korean fans will have, and even foreign fans who feel that the tradition of the KwangAnRi beach finals is being violated. However, speaking impartially (or as impartially as I can), I feel that the Shanghai finals will end up being a great success, and ultimately be for the betterment of the entire Broodwar scene.

I'm sure the memory of the Shanghai OSL finals is still fresh in our memories – and with it, the feeling that there was a lot of missed potential. After the initial excitement of a foreign finals wore off and the details of the finals actually rolled around, many fans couldn't help but feel cheated of something that could've been much more "epic." The main issue was, of course, the very limited number of seats. The original decision for the OSL finals in Shanghai was off the back of the large crowds that turned out for WCG Chengdu, where tens of thousands of Chinese ESPORTS fans turned out for the games. By comparison, the OSL crowd was downright pitiful. The star power of Flash vs. Jaedong managed to bring back some excitement to the OSL, and in the end, it was an OK finals. But for such a history occasion, just being "OK" feels quite awkward.

However, I am quite confident that the mistakes of the OSL will not be repeated for the SPL. The SPL is, in the end, a grander event in the OSL finals – once a year as opposed to as many as three. The implications of taking such an important event away from its traditional home of KwangAnRi is sure to be on the minds of all parties involves, and they would be fools to not realize it and work doubly hard to make it a worthwhile event. The hundreds of spots have been upgraded to thousands, and that's not including the extra space allotted. At the very least,we'll see a good crowd. The experiences of the OSL will be a guide to make the SPL finals one that we can truly be excited for.

In addition, internationalizing Broodwar, if even only to China, is still conducive to Broodwar living and prospering in a world where ESPORTS is growing larger and larger. The internationalization of SC2 ensured that even if it's not as well received in Korea as liked, it still has a large European and American market. Of course I can't predict for certain what having a couple finals in China will bring for Broodwar, but I'm still confident that it is a door to opportunities. In the end, it might amount to nothing, but it's, at least in my opinion, really cool.

Perhaps most importantly, the enthusiasm of the Chinese fanbase cannot be underestimated. In a country where Sky is a household name and DotA still has an indomitable following, the loyalty of the Broodwar fans cannot be underestimated. In a forum reply to the news that the finals will be to Shanghai, one fan replied "I just booked my flight to Shanghai. Even if I don't get a ticket, I'll just stand outside the stadium or something." Things like this, combined with the fact that thousands of tickets were sold out within 10 minutes, shows that if for nothing else, this finals will have at least touched the hearts of the Chinese fanbase. Not unlike Korea, many of the Chinese fans started following Broodwar a decade ago, in their teens, and gave a large part of their youth to the game. All the loyalty, passion, and excitement of a decade will culminate in what I'm sure will be a historical SPL.


---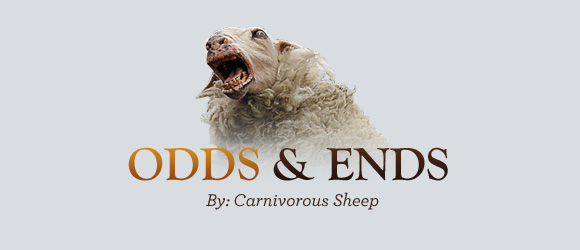 With his ear to the electronic grapevine; CSheep provides us with some tidbits from Chinese SPL sites:
When the official tickets went on sale, they were sold out within 10 minutes. The number has been placed at between 3000-5000 tickets. In addition, it is said there will be extra space around and behind the official ticket holding areas for additional people.


Stage mockups:






In addition to Flash and Bisu, Jaedong and Tossgirl will also be present in Shanghai for the SPL finals. Supposedly, they will be playing in some exhibition games before the actual finals. Stork was also invited, but he declined due to personal reasons. The exact nature of the games is unknown, but it is said that fans will have a chance to play against Bisu, Flash, Jaedong, and Tossgirl in some games.


Right after his SC2 showmatch with Boxer, YellOw will also be in attendance at Shanghai to cheer on his old team.


Bisu opened a QQ microblog to interact with Chinese fans. http://t.qq.com/Bisu_Korea For simplicity's sake, think of it as a Chinese Twitter.


Both SKT and KT will be arriving in Shanghai on August 4th, and will be living at the Eiffelton Garden Hotel.


Predictions from major Chinese Starcraft websites:
PLU.cn – SKT 4-2
Game.163.com – SKT slightly favored, depend on matchups.
Games.sina.com – Mind says KT but heart says SKT.
178.com – SKT
Pcgames.com – SKT slightly favored.
Replays.net – KT 70%, SKT 30%

Overall 4-2 vote for SKT over KT.
Source:
http://spl.gamefy.cn/

---

For the previews this week, we initially approached the relatively unbiased (read: SKT anti-fan) Milkis to provide us with a fair and balanced viewpoint. Unfortunately due to unforeseen complications, this could not happen (twitter is time consuming). So to make up for the lack of carbonated milk beverages, we got two, count em,
two
, writers to foot the preview this week.
First up is our recap writer Kiante, who has profiled both teams in addition to his, in my opinion, spot on predictions:
"Fair and Balanced"
By: Kiante
I feel like I should take this opportunity to declare my bias in advance. I'm an SKT fan through and through. Bisu is my favourite player. I hate it when Flash wins things and Fantasy slumping recently made me really really sad. Taking all of this into consideration I'm going to do my best to put aside my bias and write the most balanced preview of this ground breaking finale to the Proleague Season.
So to get this party started let's have a quick look at the teams individually, starting with the underdogs, KT.

Flash
We all know Flash is a fairly intimidating player to see on a lineup, but as of late he's had moments where he looks brilliant, and others where he looks surprisingly mortal. Luckily for Flash, when he has been stumbling the other members have been standing up, and as a result I don't believe a Flash victory is important to a KT victory. In fact I believe if it goes to Ace, stats or Action is more likely to come out than Flash, due to Best's recently ability to slay Flash in macro games.
Stats
Stats is the unsung hero of KT Rolster. He single handedly took their position from mediocre to amazing during the winners league part of the season, and despite his sometimes inconsistent performance, he has shown that in pressure situations he can take a win where it matters. I believe that Stats is going to be pivotal to KT's chances of somehow grasping a win from nothing. Stats is the player who has the realistic chance to take down the protoss brethren of SKT. If he gets matched up against one of the SKT zergs though, his chances diminish extremely. Soo, S2 and Hyuk are specialists at creative ZvP cheese and Stats has shown he doesn't have the same spidey sense that people like Bisu have in that regard.
Action
The mafia zerg is also extremely important to the KT lineup. His late game ZvT is probably KT's best chance of taking down Fantasy, assuming Fantasy can find some form for this important game. His other matchups are solid enough that he could even be a viable ace match candidate, but not likely because of the Bisu factor.
Hoejja
The old horse has shown some real good spunk as of late, and KT will be relying on this form to continue on through to the grand final. Hoejja is most likely going to be practicing his ZvP in the hopes of hitting Best and cheesing him out easily.
Perfective
This no-name zerg wasn't the one people expected to take KT to the finals, but his competent performances in his matches against CJ helped KT win so comfortably. Showing his ability under pressure makes him an extremely important target for SKT to keep under control, and will probably be aiming to snipe one of the SKT zergs.
Now let's have a look at the best team, SKT.

Bisu
Ah Bisu. The Greatest player of Broodwar the world has ever known, and yet so unappreciated. His majesty in all matchups is unsurpassed, and as a result, he will be the cornerstone to the SKT victory which is already assured by simply having Bisu's presence in the team. Since all of Bisu's matchups are so solid he will almost 100% be the ace player as well as getting sent out on a map he doesn't often play, perhaps even beltway, with the hopes of sniping Flash, who the KT coach will have to do everything in his power to hide from the might of the one and only Bisu.
Fantasy
I'm not going to lie, Fantasy has been playing like absolute dogs bollocks recently. That being said, its times like this when Fantasy stops being terrible and wins important matches. We all remember his proxy rax play against Jaedong in the proleague finals, and I expect that Fantasy will bring out some creative build orders and flawless execution to do Iloveoov proud before he gets shipped off to the army.
Best
Best is the Flash slayer. We all know it, and I expect it again in this match. If Flash is lucky enough to dodge Taek Shin, then I'm sure he will be matched up against Best. The SKT coach is a tactical master and will obviously have best standing by as the backup. This match should be fantastic if it actually does come to pass, if only to see if he can set a new record for the most gateways in a game ever.
Soo
Soo is one of the SKT zergs who has flowered later in the season. Where S2 solidified around the middle of the season, Soo came to full force in round 5 and 6. His once weak ZvT has looked respectable, his ZvP is nice and cheesy and his ZvZ is an unknown quantity, sometimes brilliant and sometimes terrible.
S2
The other mainstay zerg of SKT. While he hasn't been as explosive as he was earlier in the season, I expect he will come prepared with a 3 hatch hydra build to snipe Stats or Tempest if they get sent out and it should be quick and dirty.
Predictions
So this is the part you were all waiting for. I'm going to restrain myself and only write two predictions here. The first will be what REALLY happens. The second will be the most a KT fan can hope for. So without further waiting, I present to you, the REAL predictions.
KT Rolster
0 : 4
SK Telecom T1
Flash
<
Neo Beltway
>
Bisu
Action
<
aLternative
>
s2
Stats
<
New Bloody Ridge
>
n.Die_soO
HoeJJa
<
La Mancha
>
Fantasy
I'm not going to go through and justify why each of the players are coming out on each map, and I already covered why they will be sending Bisu on Beltway, but it's clear to see from these predictions that the real victory goes to the SKT coaching staff, predicting matchups and providing their players with excellent builds to easily defeat their rivals.
And now for the teary eyed KT fan predictions.
KT Rolster
3 : 4
SK Telecom T1
Flash
<
Neo Beltway
>
By.Sun
Action
<
aLternative
>
Bisu
HoeJJa
<
New Bloody Ridge
>
s2
Crazy-Hydra
<
La Mancha
> Best
Perfective
<
Fortress SE
>
n.Die_soO
Stats
<
New Empire of the Sun
>
Fantasy
Flash
<
Circuit Breaker
>
Bisu
Not being a regular preview writer, this has probably all been complete drivel, so I will happily follow up with some nuggets of knowledge. Three, in fact. The first nugget is that the SKT coaches will always pick and predict lineups better than the KT coaches. The second is that Fantasy knows how to be clutch, more so than Stats. The third nugget is that Bisu is better than Flash. Watch. It will happen. And with that I leave you to your SKT pride or your KT tears and look forward to seeing you all on the other side.
Certainly a "fair and balanced" approach right there. Next up is community contributor, Ciryandor, with a look to the past and a look at the team match-up:
The Inevitable
By:Ciryandor
Editor's Note - You can't name your article "Inevitable" and not reference The Matrix.
Shamelessly stolen from flamewheel.
This time, the tables are turned. Last year, SKT had to climb all the way to the top, yet were emphatically denied by KT. Now, they are the ones defending the perch, while KT had to endure three grueling weeks of play before they could take to the stage. Will history repeat itself and give SKT the win they claim for being up top? Or will KT defy destiny and deny us a taste of deja vu?
What makes it all so eerily similar?
Both teams had two extremely dominating rounds in Proleague in each season (2 10-1 round records for KT; 2 9-0 rounds for SKT)

Both teams' Aces had the most wins in Proleague
(59 for Flash, 62 for Bisu)

Both teams had the same placement in both years
(1st and 3rd)

The lower placed team in both years won against the 2nd placed team 2-0 in their matches after going through earlier play-offs.
(SKT vs STX 4-3 4-3, KT vs CJ 4-2 4-2)
The Match Summary
R1: 3-4 SKT
R2: 4-2 KT
WL R3: 4-3 KT
WL R4: 4-1 KT
WL Finals: 1-4 SKT
R5: 2-4 SKT
R6: 1-4 SKT
Team Match-Up
SKT has the advantage in PL match-ups at 3-1 and over-all 4-3 in their seven meetings; and has a narrow aggregate advantage of 19-22 in all games played. A significant percentage of games played with KT has been bannered by wins from Flash and Stats in Winners' League, with some victories from now-inactive players like fOrGG and Violet. This however does not reflect the current state of KT's team, which has been able to consistently deliver wins versus other teams with its Zerg line of Action, Crazy-Hydra, HoeJJa and Perfective/rOo. In fact, all of KT's wins in the post season were posted with their Zergs getting at least two wins. This bodes well for them, as SKT's roster is stacked with Protoss, which already favors them, as well as Zerg, which is essentially a coin-toss. This does not discount the threat of Stats and Flash, who will probably be prepared to take out Bisu and Fantasy respectively, to allow their Zergs to take on SKT's second line.
Speaking of Zergs, SKT also has a strong group of them in n.Die_soO and s2; and possibly Hyuk. However, their greatest weakness versus KT is not their lack of a second competent Terran after Fantasy, but their Protoss-heavy line-up of BeSt, and By.sun, only tempered by Bisu's constant threat. This makes them comparatively vulnerable to KT's Zergs, compared to the threat posed by their own Zergs to KT, where Stats is vulnerable only in the early game, while Flash is nealy unassailable. This means that Bisu will probably have a map expecting a Zerg, Fantasy against either Stats or a KT Zerg on a map that allows for viable mech play, and BeSt against Flash. Given the prevalence of Zergs on both sides, we will probably expect at least one ZvZ to happen, maybe even as a snipe versus a counter-snipe.

---
That's it for this week. But before we go, disciple has something for those of you who play a certain game. A game not unlike one you may have played as a child with music and those things no one could find at MLG Anaheim. Except with thrones.
Because thrones are badass.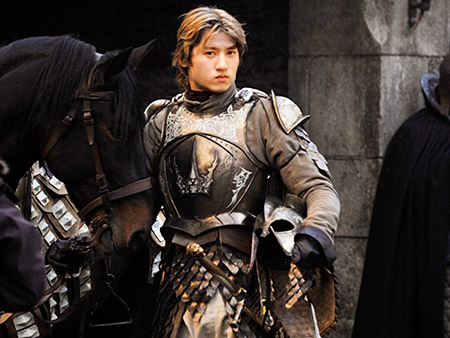 Game of Thrones Spoiler: SKT claims the throne in Shanghai this Saturday
Don't forget to join us again after the finals for some gloating and maybe a recap!
This Proleague update was brought to you by Team Liquid's PL 2010-11 coverage team - riptide, HawaiianPig, Kiante, and Carnivorous Sheep. Joining us from the community were Ciryandor and TwoToneTerran.