Game wrapup:+ Show Spoiler +

Mafia GG Town win!Role ListActions List

I would like to point out that google was not used for our clues (with the possible exception of vivi if you have not played FFIX).

Day 1 cluesDay 2 cluesDay 3 clues

Bonus!

the election [nemy.jpg] (thanks to infundibulum)

+ Show Spoiler +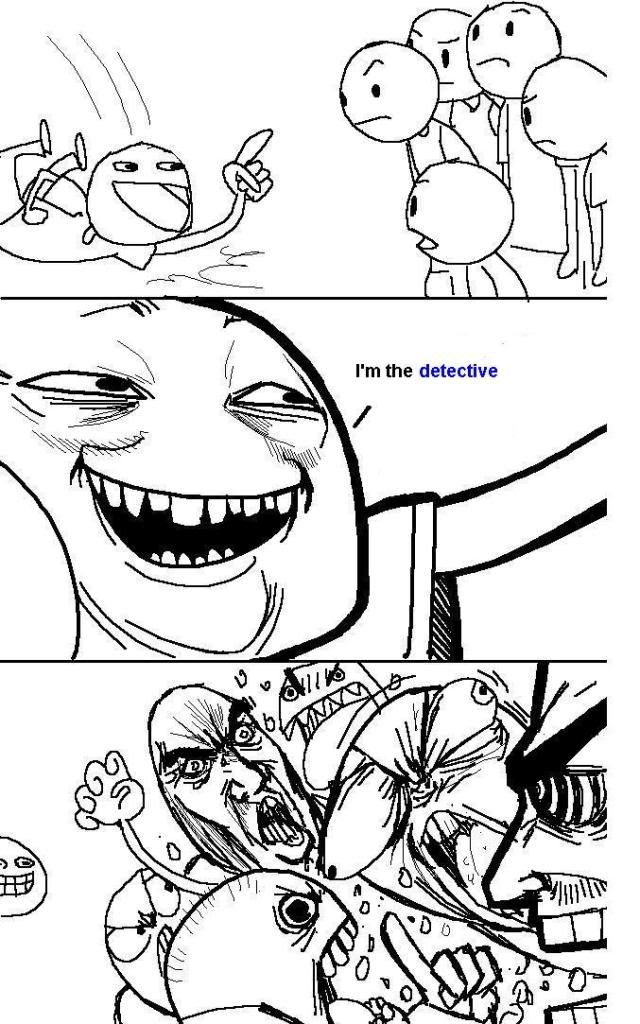 game ending (thanks to caller)
+ Show Spoiler +


Table of Contents:
Player list/ Role counts
Role descriptions

And since he will not get enough credit for his continuing effort, I am thanking LTT for his amazing work in helping me keep this game going. He did all of the original day post writing, incredibly tedious votecounting, and lots of thread reading in order to make sure this game went smoothly. This game would not have been possible without him.

Posts:
Morning 1 Night 1
Morning 2 Night 2
Modkill
Morning 3 Night 3

Voting:
Day 1 voting starts here
Day 1 voting ends here
Day 2 voting starts here
Day 2 voting ends here
Day 3 voting starts here
Day 3 voting ends here

Note: LTT is helping run the game, so any questions can be given to me or him. I was asked to run this game by most Vet players. As such, signups were done privately. If you were not invited and wish to play mafia, please consider Pyrrhuloxia's game. If you wish to participate in Pyrrhuloxia's game instead of this one, please let me know. Please do not play in both games.

If you were invited and your reply was confirmed but you are not listed, please let me or LTT know.

The game will start Friday at ~10:30PM mountain time (GMT -6).


Intro*:
Mafia is an educated guessing game of epic proportions. The objective of the game is to lynch or kill all mafia members before they outnumber the rest of the town, each day will reveal clues pointing to such individuals allowing the town to analyze them and point fingers all they want. It's much like a game of poker because mafia members are also part of the town during the day and may manipulate the vote to their liking.

This mafia game works slightly different than the normal one (read: Mafia), so I'll explain it a bit more. During the night mafia will collectively decide on and send in their hits to me, who they want dead (its a good idea to discuss them during day so you know ahead of time). Any player with a special role that can act during the night must PM me their actions each and every night.

During the day you will see the bloody death of many of your friends with a handful of clues left behind. Clues can be taken from anywhere, so long as I see it relating to the person they are intended for. This means names, sigs, profiles, things related to names, etc. Any player with a special role that can act during day (the pardoner) must PM it to me so I can set it in motion. The whole town, including the mafia, will meet and discuss this turn of events and everyone will vote for who they want lynched that day.

If the mafia at any time outnumber the townspeople, they win the game. The goal for the townspeople is to lynch all the members of the mafia by interpreting clues and voting for them during the day. The goal of the mafia, of course, is to kill the townspeople with murderous precision.

The game is typically very active and there are usually numerous walls of text to wade through. If you are not a person who likes reading then I highly suggest you don't play the game because it is essential to being informed within the game. I will not compensate for ignorance.

Rules: (they are all subject to change before the start of the game!)

Cheating:
Cheating includes (but is not limited to) the following and will get you banned from future games:
1. Creating or using an alternate ("smurf") account to play/post in this game. Players are getting very sick of this. Don't do it to have two characters in the game. Don't do it to post/PM anonymously. Don't do it for anything.
2. Posting after death. One polite goodbye post is acceptable but please do not post anything which could POSSIBLY affect the game.
3. Betraying your role and ruining the game for everyone by doing something like hand out your mafia's member list to the town.
4. Logging on to someone else's account / checking their PMs / looking over someone's shoulder to get their role.
5. Comparing role PM times to determine roles.
6. Posting screenshots of your inbox. This is not a photoshop competition.
7. Changing your profile / sig / possible clue material after the game begins, whether you are mafia or not. You'll be caught and just look more suspicious anyway.

Voting rules:
1. You must post your vote in the Vote Thread (which will be in a separate thread in the mafia forum). Do not PM or IM it to me.
2. You must clearly declare your vote ie: "I vote to lynch Chuiu".
3. You can not autochange your vote to the losing or winning bandwagon.
4. You cannot vote for yourself or anyone dead or outside the game.
5. In the event of a tie the person with the most votes first wins over the other person.
6. You may abstain, but must let me know: ie: "I abstain from voting".

Modkills:
Inactivity has been a problem in every mafia game so far. I have been asked by you (the players) to institute a system of modkilling. It works as such: players are allowed to safely miss the lynch vote(s) (fail to either vote or abstain) for one day over the course of the game. If you fail to vote on a second day, I will use my discretion about modkilling you based on how active you have been and any excuses you might have. If you miss three days' votes, you will be immediately modkilled. Anyone who is modkilled may not play in one of my games until they have proven themselves to be active players in another game (one such as Pyrrhuloxia's). I am hoping I never have to modkill anyone. Please remain active so I do not have to. After each missed vote, I will send you a PM reminding you to be active. If you do not believe you can maintain the required level of activity, please PM me before the game begins.

Signups:
Signups are closed this game. If you wish to play in a game and are not on the list for this one, please consider Pyrrhuloxia's game.

Clues:
Remember what clues are based off of: If you don't have much information in your profile for me to access then don't blame me if people easily find out who you are by my clues.

The Election:
I would ask that potential candidates do NOT begin their campaigns before the game starts. I believe doing so interferes with the atmosphere of the game and provides a level of sincerity that should not be part of the game. With this in mind, I would ask the voters not to consider running before the game begins as a perk to a player's candidacy.

Time Cycle:
I will try to adhere to a strict 48 hour day 24 hour night game cycle. With that in mind, I will try to put up posts around 10:30PM mountain time (GMT -6). LTT may cover for me with night posts if necessary. This may change based on the game pacing, but for right now I will be sticking to this.


Credits:
Chuiu, Ace, Tracil, Caller, BloodyC0bbler, and Pyrrhuloxia for taking the time to run mafia games for us.

The balance crew (you know who you are) for helping me to make this setup reasonably balanced.

What your role PM's should look like:


Your role in Team Liquid Mafia is :

Towny

Please ask

Qatol

if you have any questions on how your role works





Your role in Team Liquid Mafia is :

Blue Towny

Please ask

Qatol

if you have any questions on how your role works





Your role in Team Liquid Mafia is :

Mafia

Your team is

Ally 1

Ally 2

Etc..

Please ask

Qatol

if you have any questions on how your role works





Your role in Team Liquid Mafia is:

Traitor

Please ask

Qatol

if you have any questions on how your role works



* Thanks to Chuiu, BloodyC0bbler, and Pyrrhuloxia for material used in this post. If they object to my blatant plagiarism, I will rewrite the stolen sections.