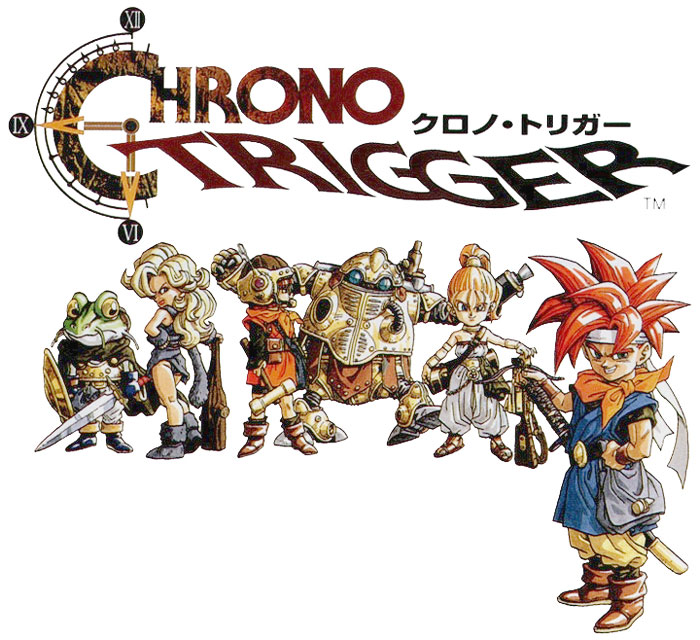 *Mementoss is helping me co-host this game. Any questions can be directed towards him or myself.




Chrono Trigger Mafia


+ Show Spoiler [Important Posts] +

---



Introduction:


Welcome to the mafia game based on possibly one of the greatest games ever created, Chrono Trigger. In this game we have aimed to capture the essence of what made Chrono Trigger so great. We hope you enjoy reading and playing the game that is different than anything ever created![/b]

---



Rules:


Cheating:
If you are unaware of the rules, please view the Model OP thread or consult with me.

Cheating is not tolerated here. The punishment will be severe.



Posting:


Mod Font:
This is mod font. It is reserved for moderators. Please do not use it.

Question Font:
This is question font. Use it to ask the moderators questions about the rules. Please do us a favor and read the rules before you ask anything.

Activity:
You must post in this thread once per day/night cycle and vote every day while you are alive. If you fail to do so, you will be modkilled.

Smurfs:


On April 26 2011 13:22 mikeymoo wrote:
Smurfs must PM the host because TL doesn't allow multiple accounts otherwise. If the host is unaware of smurfs, you (and/or your smurf) can be banned for having multiple accounts.



Spam:
Keep it under control

Editing:
Editing is not allowed for any reason. Editing will result in a warning. After that, you will be modkilled. This is the one part of the site where it is okay to be double posting, even triple-posting. While I ask for everybody to post as concisely as possible, post again if you have to edit anything.

I WILL ANNIHILATE YOU

Inappropriate posts:
See above statement

Reporting posts:
Don't

Ban discussions:
See above

Play to win.
This means you play your best to help your team win while you are alive and in the game. However, this does not mean that you should try to win by being a jerk to the other players so they all want to quit playing.

This also means that you cannot leave the game without a good reason without a ban. These situations will be dealt with on a case by case basis. PM your host if you need to leave the game.

You have been warned.


---



Out of thread communication:


It is common for mafia (and town circles if PMs are allowed) to use a medium outside of TL such as QuickTopics or IRC to communicate during the game. Please be mindful that other players may be more tech savvy than you and they may attempt impersonate members of your team or attempt to infiltrate your chat. You use these media at your own risk.


---



Voting rules:


1. Voting is done in a separate thread. Please keep votes there, and only vote there. Do not PM me your vote.
2. Please vote in the following format: ##Vote Qatol. Votes not done in the correct fashion will not be counted. I will update vote counts whenever I get the chance.
3. No conditional voting.
4. You may vote for yourself. You may not vote for anyone dead or outside the game.
5. In the event of a tie the person with the most votes first wins (or loses).
6. Voting is mandatory. You may NOT abstain.

---



Signups:


This game is open to anyone (with preference for experienced players). Signups will remain open until [u]all spots have been filled/u].

---



Game-specific rules:


Modkills:
This game follows the TL Mafia Ban List. If you are modkilled, your punishment will go beyond being eliminated from this game. Please refer to it for questions about your punishment. If you want to use this game to sit out your ban, please PM Flamewheel or post in the Ban List.

Replacements
This game uses replacements. Replacements will be made in the game until The beginning of the 4th day. If a player is modkilled during the designated time, then they will be replaced by a player on the replacement list.

Clues:
no

PMs
no

Time Cycle: PAY ATTENTION
This game will follow a 47Hour Combined Day/Night cycle with a 1 hour action resolution period. All votes in the thread will be finalized at the 47th hour. Night actions will be resolved at the 48th hour. You will send in Night actions during the day to me. You may change them until the 47 hour mark.

Try not to post during the action resolution period.
---
If you have not read all the rules, go back and do so. I will not compensate for ignorance!
The Special GreyMisT Note

Do not ruin this game. DO NOT RUIN THIS GAME.
I have never had a problem with anyone in any of my games ever. Do not be the first. I hold a very high standard for all of my games that I host. You have been warned.