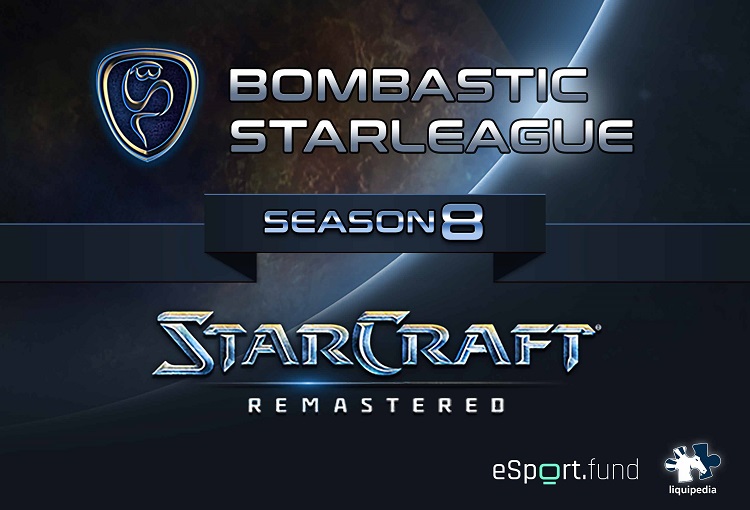 ChoboLeague: RO48: H: 2020.02.15 - 18:00 CET Starts in: iRk-AgGe

BSL8 GosuLeague RO32 groups
Go here to see the next stage of this tournament!
BSL8 ChoboLeague RO48 groups

MAP POOL

Crossing Field

Heartbreak Ridge

Neo Sylphid

Neo Transistor

Clay Fields

Gladiator

Quintessence

Maps for GOSULEAGUE ro32 Groups:
Game 1 & 2

Crossing Field [bo1]
Winners Match

Neo Transistor [bo1]
Losers match & Advancements match

Clay Fields [bo3]

Choosing second/third map rules: winner of each match bans one map, loser choose map from remaining maps in the map pool. No repeats.

Maps for CHOBOLEAGUE ro48 Groups:
Round 1 & losers round 1:

Crossing Field [bo1]
Round 2 & losers round 2:

Neo Sylphid [bo1]
Round 3 & losers round 3:

Gladiator [bo1]

Download BSL8 map pack.





These are cast times. If you're a player, check Discord for playing times!

BSL8 Casts:

GosuLeague: RO32: A & B, 2020.01.14 - 19:00 CET Starts in: Ziggy
GosuLeague: RO32: C & D, 2020.01.16 - 19:00 CET Starts in: Ziggy
GosuLeague: RO32: E & F, 2020.01.21 - 19:00 CET Starts in: Ziggy
GosuLeague: RO32: G & H, 2020.01.23 - 19:00 CET Starts in: Ziggy

ChoboLeague: RO48: A & B, 2020.01.28 - 01:00 CET Starts in: IrradiaR and Lazersnipe
ChoboLeague: RO48: C, D, E 2020.01.30 - 01:00 CET Starts in: IrradiaR and Lazersnipe
ChoboLeague: RO48: F 2020.02.08 - 18:00 CET Starts in: iRk-AgGe
ChoboLeague: RO48: G: 2020.02.12 - 01:30 CET Starts in: IrradiaR and Lazersnipe
ChoboLeague: RO48: H: 2020.02.15 - 18:00 CET Starts in: iRk-AgGe