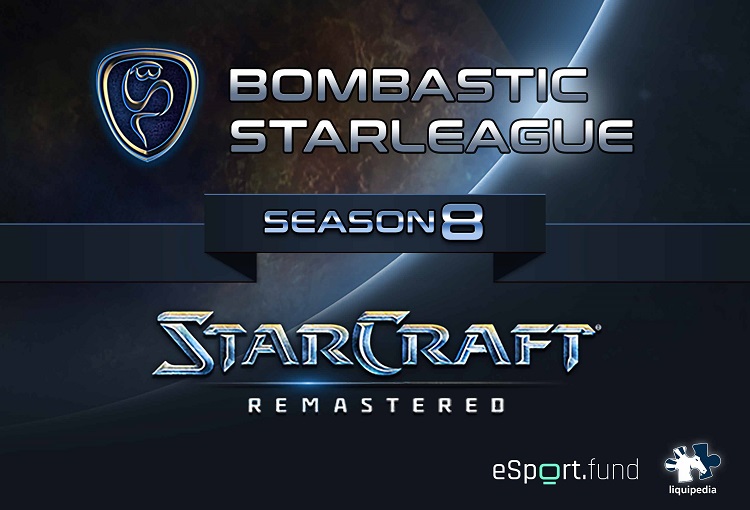 Upcoming casts

All casts have finished.

BSL8 GosuLeague RO16 groups
+ Show Spoiler +
*G5 withdrew from the tournament. Wildcard tour was played between players who placed #3 in their groups in RO32. Participants were Dreamer, UltraLinG, IGotSunshine, Squa1l, MasterReY, BuLL)Raynor, Mai, and ClickMer. Wildcard tour was won by SquaLL, he got a spot in RO16 group C.
Check BSL8 Gosuleague RO16 results on the wiki!
BSL8 GosuLeague RO8 bracket
BSL8 ChoboLeague RO16 groups
+ Show Spoiler +
*Pierozan withdrew from the tournament. A wildcard tour was held among #3 finishers in RO48. It was won by Future.
BSL8 ChoboLeague RO8 bracket

MAP POOL

Crossing Field

Heartbreak Ridge

Neo Sylphid

Neo Transistor

Clay Fields

Gladiator

Quintessence
Download BSL8 map pack.

Maps for RO16:
Match 1 & 2 -

Heartbreak Ridge [bo3]
Winners Match -

Neo Sylphid [bo3]
Losers match & Advancement match -

Gladiator [bo3]
Choosing second/third map rules: winner of each match bans one map, loser choose map from remaining maps in the map pool. No repeats.

Maps for RO8:
All matches during the bracket are Bo5, except finals which are Bo7. All vetoes and map picks need to be made before the matches. The player with the higher ladder stage ranking can decide if they want to veto first or second. The order for vetoes is AB (vetoes) ABABC (picks) for BO5 and ABABABC (picks) for BO7.

Example of vetoes for a BO5 match:


player A vetoes a map
player B vetoes a map
player A picks the first map
player B picks the second map
player A picks the third map
player B picks the fourth map
the remaining map will be played in the decider match



Once all vetoes and map picks are done you can start the matches.





These are cast times. If you're a player, check Discord for playing times!

BSL8 Gosu and Chobo league cast schedule:

Gosuleague
RO16
group B: 2020.01.28 - 19:00 CET. Bonyth, VOD
group A: 2020.01.30 - 19:00 CET. Ziggy, no VOD
group D: 2020.02.06 - 19:00 CET. Ziggy, no VOD
group C: 2020.02.10 - 18:00 CET. MasterReY & Lazersnipe, VOD
RO8
Day 1: 2020.02.11 - 18:00 CET. MasterReY & Lazersnipe, VOD
Day 2: 2020.02.13 - 18:00 CET. Eonzerg, VOD
Semifinal #1: 18th February - 19:00 CET. Ziggy, VOD
Semifinal #2 & finals: 25th February - 18:00 CET. MasterReY, VOD coming soon

Choboleague
RO16
group A: 21st February - 18:00 CET. Agge, VOD coming soon
group B: 25th February - 15:00 CET, Silver, VOD coming soon
groups C+D: 26th February - 18:00 CET, Agge and Alm, VOD coming soon

RO8: 27th February - 18:00 CET, MasterReY and Lazersnipe, VOD coming soon
Semifinals/finals: 28th February - 18:00 CET, [Agge and Stromkarlen, VOD coming soon