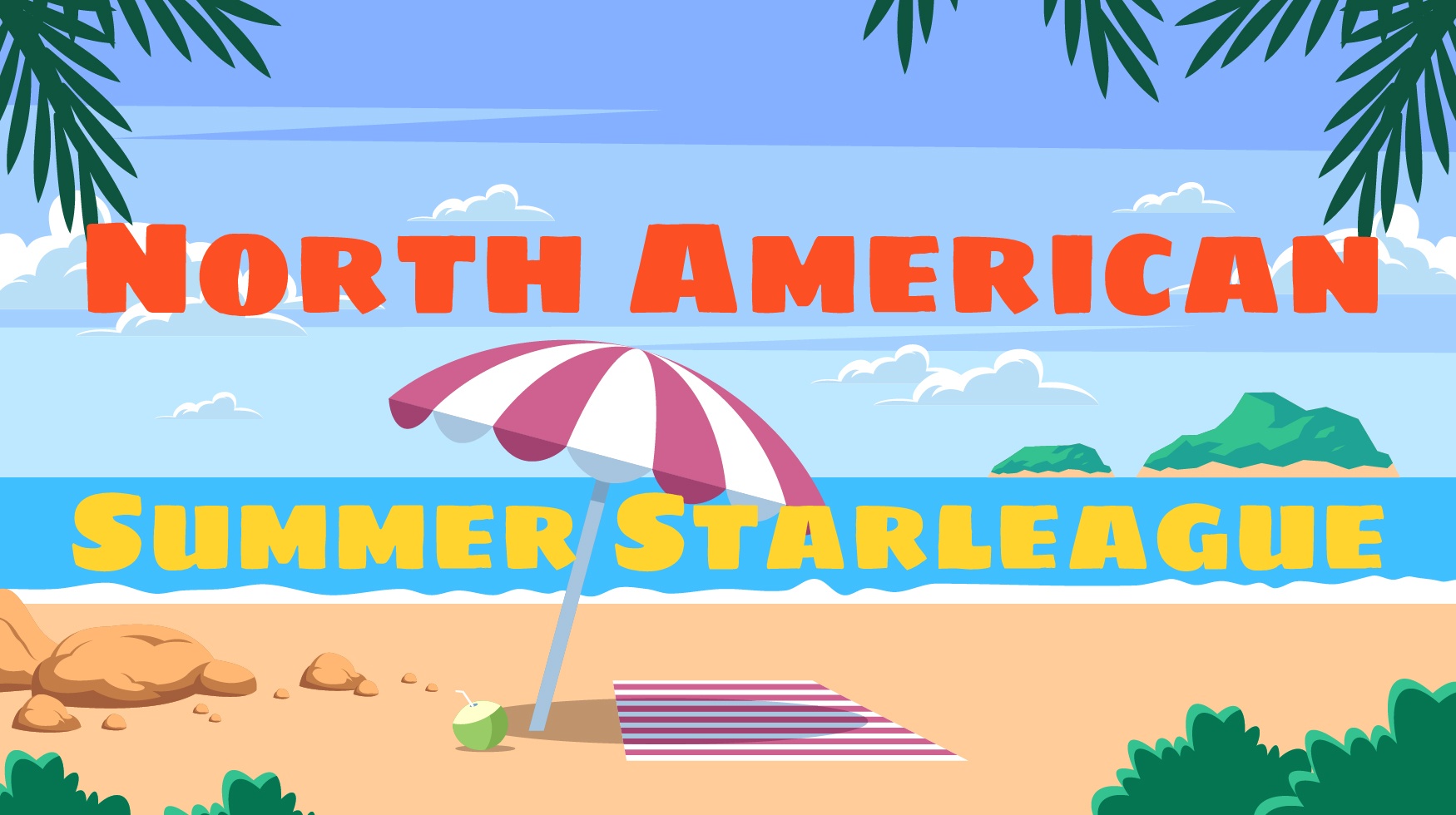 Seriosity and friends introduce to you the North American Summer Starleague (NASSL), a full fledged 16-person league to heat up the NA competition this Summer! Come watch and participate in an event where 12 players, including Jaeyun, Nyoken, Dragon, and more, will be invited, and 4 more can enter the main event through the qualifiers.

For the main event, players will advance through the group stages to advance to the Ro8 elimination bracket for a chance to get a piece of the $400+ prize pool.
Ro16 Group Stage!
Ro8 Elimination Bracket!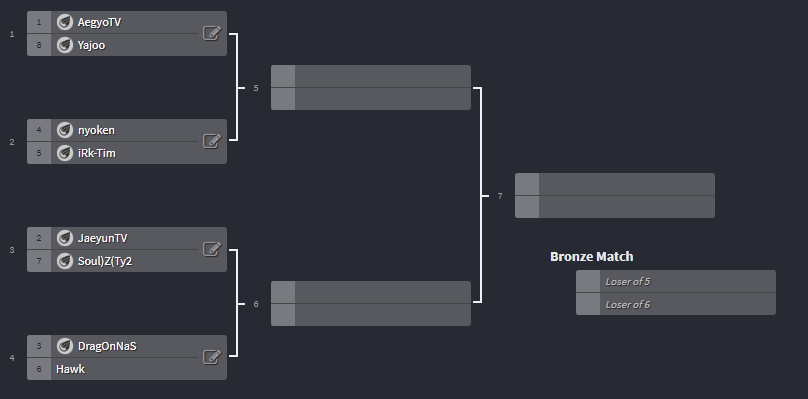 List of players:
+ Show Spoiler +
Invited: Nyoken, Crossy, yaj, Aegyo, Faust, Ty2, Jaeyun, Models, Hawk, Dragon, Tim, Artosis

Qualifiers: Telecom, Logan, Battousai, Stryker
Just click the contribute button! Also feel free to contribute more money by doing the sponsor quests on the right hand side
Sponsors
Des - $200
chessZ - $200
MrWizard - $50
Sto4m - $50
HardRaiNNNN - $38
Jaeyun - $30.50
George - $25
Chaos_Theory - $10.50
iRk-Agge - $15.00
Exceed_Sc2 - $5.75
Schedule
Week 1:
08/09 - Qualifiers @8:45 PM EDT
08/10 Ro16: Group A @7:45 PM EDT
08/11 Ro16: Group B @6:45 PM EDT


Week 2
08/17 Ro16: Group C @7:45 PM EDT
08/18 Ro16: Group D @6:45 PM EDT


Week 3
08/24 - Ro8 @7:45 PM EDT
08/25 - Ro4 @6:45 PM EDT


Week 4
08/31 Ro4 and Third place/Finals @7:45 PM EDT

Prize Pool
$684.10
1st: 35%
2nd: 20%
3rd: 15%
4th: 10%
5th-8th: 5%
Format
16 players - 12 invited and 4 from qualifiers - play in the Ro16 group stage

ASL8 Ro16 style: (1st/2nd Match are Bo1, Winners'/Losers'/Final match are Bo3)

Top 2 of each group advance to single elimination Ro8 bracket, all Bo5
Maps & Vetoes
Map Pool:
Neo Sylphid, Overwatch, Fighting Spirit, Gladiator
Veto System:
Ro16 Group Stage:
Winners'/Losers' Match: The predetermined map from 1st/2nd match is removed from map pool. The first map is predetermined once again, and the loser picks from the two other maps available.
Final Match: Map pool has all 4 maps once again. Loser from winners' match has higher seed, vetoes two maps in a row, and winner from losers' match vetoes one map last. (AAB order).
Ro8 and above:
Same as Ro16 final match - Higher seed vetoes two maps first, then lower seed vetoes a map (AAB order). Play the remaining map.
Rules
+ Show Spoiler +
1. iCCup ladder rules apply for Bugs, Glitches, Tricks, and Hacks, Third Party Tools, and Fair Play
https://iccup.com/en/starcraft/sc_ladder_rules.html
2. Administrator's decisions/words are final
3. Random is not allowed
4. Games are to be played on SC: Remastered, fastest game speed, and most updated maps. Otherwise game results may be rendered null
5. In the case of a disconnect, if players unanimously decide to replay the game or award the win to one or the other, that will go ahead. If in disagreement, notify an admin and a decision will be made.
6. No excessive BM
7. Do not livestream your games/reveal score to prevent spoilers before the cast!
8. Play your games on game type Use Map Settings, not melee or one vs one to prevent match history from revealing the score to people
9. In the case a new unprecedented situation occurs, admins reserve the right and authority to do what they judge to be the best possible action with fairness and respect to all parties involved.
10. In the case you drop out and/or are unable to play, you will forfeit the prize money you have won up to that point, if any
11. If there is a scheduling conflict, please notify admins and the player involved well ahead of time. ALL coordinating efforts must take place on Discord, specifically in the #coordination channel of the NASSL Discord server so admins/players are on the same page to prevent miscommunication.
12. If you fail to show up for your games, a w.o will be granted in favor of your opponent.
13. If you have won your series/games you must submit your replays on Challonge even if games are live casted
14. Games may be preplayed if all involved players agree. If a date/time cannot be arrived to, then both players should play by the default time.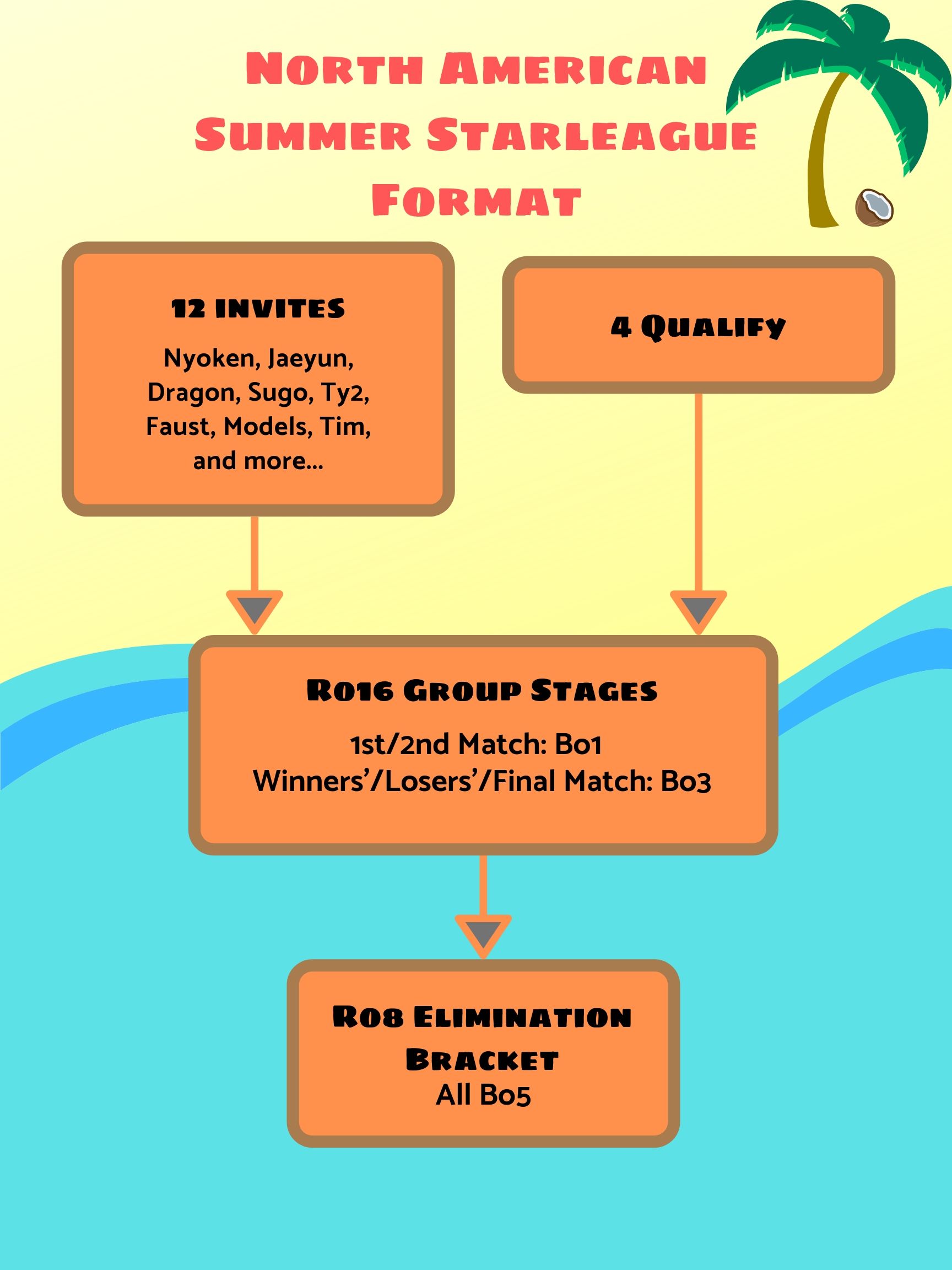 Vector illustration credit: https://www.vecteezy.com