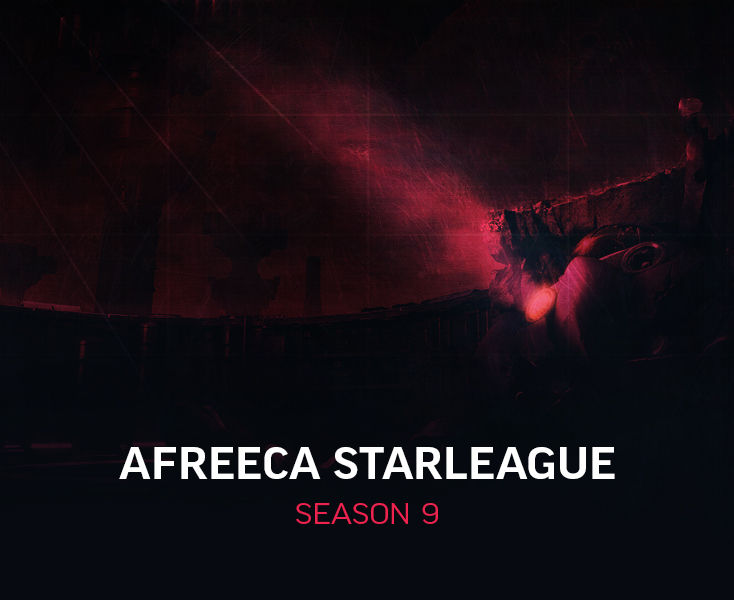 As we approach the second week of ASL Season 9, we enter into unknown territory. It's a bash between a handful of seasoned pros and a smattering of rookies and household names on military leave. While it can be easy to dismiss the rookies and base our predictions off the overall skill level of the players, the future remains uncertain, especially with how specifically Inner Coven is affecting the players.

Did you know that Spider Mines don't detonate under Disruption Web? Neither did Jyj until he had mined up an entire field with useless mines. Did you also know you could hold position zealots in the D-Web choke and indefinitely prevent lings from ever getting to the base? YSC inadvertently figured that out in his game against Larva. It's a wildcard map, and it's clear that the pros are still getting used to it, which means...upsets can and will happen! But who knows?

We might as well just sit back and enjoy the ride.



Table of contents

Back-To-Back Upsets
Four players, each with their own circumstances that brought them here, collide in Group C.
Soulkey
and
Mong
, both on leave from military service, make the cut for ASL9 alongside

Ssinz and
firebathero
, who both pulled off back-to-back upsets to qualify.
Soulkey, second only to Zero as far as sponmatch records are concerned, hasn't missed a beat since returning to the scene. Soulkey is red hot and maintaining a 71% win rate vs Protoss in February. He will make it near impossible for Ssinz to make it to the winners match and should be able to make short work of whichever Terran he faces afterwards.
Outside of qualifying for ASL9, 2020 has not been kind to Ssinz. Ranked 79th out of 85, he has produced terrible records versus Terrans (4-21) and Zergs (0-16) alike. In similar starleagues organized by Special41 for amateurs specifically, Ssinz failed to make it past the group stage twice. It was consecutive upsets against Sacsri then Oz that secured this Ro24 spot for him. If in any scenario Ssinz makes it to the Ro16 or beyond, it would be the biggest Cinderella story for the scene in a long time.
Mong has appeared in every ASL so far but has not made it past the group stage since Season 3. Maybe he will make the most of this extra opportunity. Mong historically is a weak TvT player and was eliminated just last season by Rush, but enough of a difference in skill exists between himself and FBH that it shouldn't be a problem. Being leagues better than Ssinz and FBH online, but still very much in the shadow of Soulkey in regards to this group make it likely that he'll come out second.
Finally, Firebathero has returned to ASL for the first time since Season 4. Like Ssinz, FBH performed back-to-back upsets against Rush and Larva to qualify. More of an entertainer than a progamer these days, FBH will often take missions from viewers asking him to do crazy things like play two ladder games simultaneously on separate monitors. Starting on Inner Coven will be good for his (2-port wraith) approach to the game, especially matched up against Mong. After that, we'll get to see if whatever practice he's been doing will allow him to nab another win.
Soulkey and
Mong to advance to the Ro16!

TvT Fiesta
As we move into the second week of play, it seems like time has gone by so quickly already, but that momentum is going to come to a crawl with Group D aka "The Group of Terrans". For the few oddballs out there who love TvT for its chess-like movement of siege tanks and minefields with scattered tactical drops and relentless scans, this is going to be a good group.
Group D features three well-rounded TvT players—
Mind
,
Light
, and
ForGG
—and a rookie toss ironically named Sea. Let me start off by stating that
Sea.KH
is definitely not making it out of this group (unless Mind's TvP has deteriorated so badly that even the skill gap doesn't matter). I'm all for rooting for the rookie, but in this case, the technical proficiency of his opponents is just way too high. This is a TvT group with the occasional TvP beatdown.
Of the three Terrans, I have to cast my vote for Light as the best overall, especially considering the shape he's in since KSL. Known for his insane macro and relentless rally-style pushes, he can put a lot of pressure on his opponents while simultaneously expanding and gobbling up the map, both of which are prime components of TvT. However, there's a possibility he might have issues on the first map, Inner Coven. As sort of an island map, dropship play is going to become much more important, and I don't have that much faith in Light's drop game. ForGG, on the other hand, is a monster with early micro-based aggression, so he could look to end the game early with some vulture drops into siege pushes. Should the game go late, Light definitely has the edge, but we've seen undetected doom drops end the game instantly before.
In my eyes, Mind is a coin toss. The Mind I remember from 2017 that won two Thrill Starleague tournaments over Last and Larva was efficient with razor sharp timings, solid macro, and big brain moves that did justice to his name. For a while, it seemed like his time had finally come, and then...nothing. He crashed and burned for most of 2018 and 2019, even failing to qualify for ASL a few times. So what's going to happen this time? The answer is: "I don't know." I have no idea if Mind will show up or disappoint.
What I can say is that ForGG is a really solid TvT player, and his return to Brood War is exciting for me on many levels. His KSL performance against Light was surprisingly good, but it's clear that he's still rusty. Other than that, his results are abysmal, but I have high hopes for the once Tyrant-killer. I think that once he finds his groove again and breaks out his trademark early aggression, it's going to be difficult for any Terran (or Zerg) to deal with him.
All in all, I have to give the prediction to Light and ForGG. I'm aware that nominating ForGG over Mind is optimistic, all things considered, but I don't think Mind will ever reach the heights I dreamt he would, and this tournament is no different.
Light and
ForGG to advance to the Ro16!
---