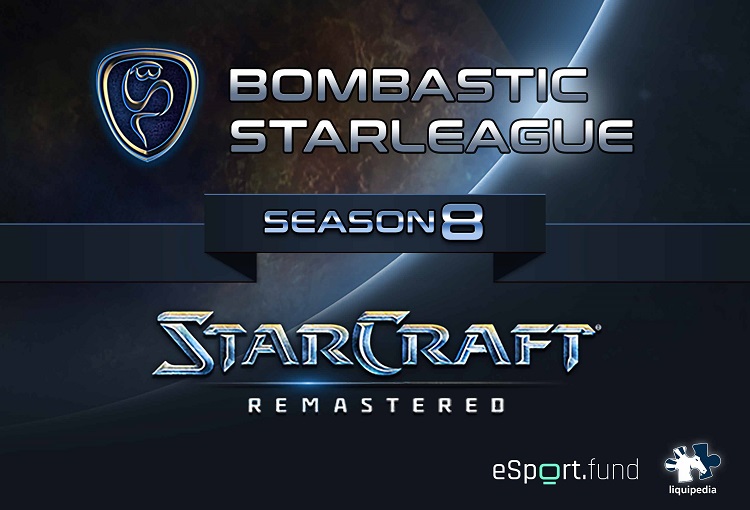 Ro4 Preview
(starts in )
The Greatest Underdog of BSL
by Ty2


g0rynich
g0rynich doesn't have a glamorous profile. He's not a superstar. His crowning career achievement in StarCraft: Remastered was his second place finish in the Italian Esports Open, where he lost 0-4 vs Firebathero. Along the way, he beat Koget and Bonyth in the qualifiers followed by Morrow and Draco in the final event.
Yet, that is the height to which g0rynich unexpectedly rises up to once again in the less lucrative, but prestigious BSL. He was a force to be reckoned with that dispatched Dewalt on the regular as a crisp ZvPer and combined smart strategy with well-rounded mechanics and decision making.
g0rynich has had limited success in premier tournaments, and even less so against the opponents he'd regularly contest and was once considered a favorite versus. Time and time again, he was relegated to the status of a second or third tier Zerg after losing to Dewalt constantly and haplessly losing in the unwieldy ZvZ matchup against specialists like trutaCz. His ZvT was no more effective at leaving a good impression. His decline in prominence was portrayed in numerous non-finals finishes in weekly tournaments with few exceptions. He would also lose in underwhelming fashion in prior BSLs without making it to the Top 4.
BSL8 finally puts a halt to this mediocre streak for g0rynich. He arrives as a finalist by soaring over the competition. When met with his previous pitfalls and weaknesses, he has risen and overcome them. His journey started after an uneventful Ro24 where he beat Yeti and Crossy to advance first. He had to face trutaCz in the winner's match of Group D in the Ro16, and the typical g0rynich would have lopsidedly lost, but instead, with a bit of luck involving hidden bases and some bold aggression, he bested trutaCz. The Ro8 was all the more impressive when he dismantled American hope Hawk 3-0 and dismantled Dandy 3-1.
Now g0rynich faces Bonyth, and they both hunger for the gold. g0rynich will undoubtedly prepare even more heavily for the finals and will mix in a good variety of plays like he did against Dandy. Bonyth has on numerous occasions lost to overpool ling all-ins and other chaotic aggression that turns the tables, so mixing in some abusive, aggressive ling all-ins feels natural. For the calculating g0rynich though, a macro and strategy-focused style will likely be the prevailing tone of the series. The economic, laid back 12 or 11-hatch openings feel the best for taking the slight edge g0rynich needs against Bonyth's 1-Gate FE. In other ways, g0rynich may have his own nuances to outsmart Bonyth's predictable style.
On the other hand, Bonyth may choose to whip out his other unique PvZ trademarks like his 2-gate opening or 1-Base reaver play. Bonyth's 2-gate is especially menacing with his zealot control and can create a huge lead in the game. The appearance of either build is likely, and g0rynich will be pressed on all fronts to adapt and overcome if he truly wants to earn first place.
Overall, g0rynich will have to take big swings and risks to outdo Bonyth because playing Bonyth's micro-intensive 1-Gate Fast Expand game will lead to a slow death for the Russian Zerg. A sound economic game or aggressive gambit that puts a halt to the early momentum Bonyth heavily relies on will likely result in a victory for g0rynich.
Prediction: g0rynich 4-3 Bonyth
Unstoppable Force, Immovable Object
by TaardadAiel


Bonyth
No introduction is needed for Tomasz "Bonyth" Kamiński if you've followed the foreign StarCraft scene for the last several years. Despite taking a break or two and resurfacing, he's always been a force to be reckoned with, and in his best form, he's right at the top of the food chain. Back in October, he won the biggest offline event held outside Korea: the Corrupted Cup in Moscow. There is a prize that has eluded him for quite a while now, however, and that is the BSL title.
Bonyth and the BSL go back a long way. When the league's debut season was held in support of the Polish StarCraft community seven years ago, he earned his first Top 3 finish. And when in 2018 the league grew bigger and the competition stiffer, he became a regular in the Top 4 whenever he participated (save an early exit in Season 3). But he never reached the very top.
And there is a certain pattern to be observed here. Bonyth lost two consecutive finals in BSL Seasons 5 and 6 to eOnzErG and fellow Pole trutaCz, respectively. Then, in BSL7, he finished third after being defeated by eOnzErG again. Even back in 2013, he was eliminated by trutaCz. So when Russian Zerg veteran g0rynich overcame Dandy and reached the finals, a signal bell started ringing in my head. Is this the impregnable fortress that will shatter the Protoss armies of Bonyth again when he is so close to his goal?
Truth be told, Protoss versus Zerg has always been his least favored matchup. The closest he got to being eliminated from the Corrupted Cup was against Hawk in the group stage. But this season, he just breezed through both Castro and Hawk in the Ro16. trutaCz was a tougher nut to crack in the Ro8, yet Bonyth still overcame his old rival convincingly through his usual skill set of impeccable micro and acute awareness. He is in truly amazing form right now, possibly the best of his career so far.
But g0rynich has shown so far that he means business too. This is the furthest he's ever got in the BSL, and he collected several scalps on his way, including BSL4 champion Dandy. However, it's actually ZvP where g0rynich shines the most. He's a different kind of Zerg from trutaCz and eOnzErG; he's a pragmatic, calculating player who will do what it takes to patiently build a strategic advantage rather than risk blowing a temporary lead with aggression. Late game ZvP is his forte, and he's not averse to creating huge lurker fields and using static defense while steadily building up the infrastructure he needs to ultimately overwhelm the opposition. We saw the Russian veteran do just that versus Yeti, the only Protoss he's had to face until now. And while Yeti had his chances, g0rynich implacably steered the game into the macro slugfest he excels at. With plenty of time to prepare for a Bo7 series and fine-tune all his builds against his opponent's strengths and weaknesses, g0rynich is a formidable foe indeed.
And yet Bonyth is exactly the kind of player that can and will disrupt all those well laid out plans. His trademark aggression should not be confused with impulsiveness. His hard-hitting blows are just as fine-tuned. g0rynich would need to execute perfectly in defense throughout the series because the hammer will inevitably fall and cause all sorts of mayhem to his economic infrastructure. I doubt that he'd gamble with too much early aggression beyond what is absolutely needed to set up a favorable strategic position. Ultimately, all of this might very well not be enough. He's definitely reinvigorated and has the benefit of experience from his extended career, but Bonyth is on fire. The Polish Protoss has everything ready at his disposal to storm and climb the top of the BSL and win the title he undoubtedly yearns for.
Prediction: Bonyth 4-2 g0rynich
---