Two maps for your enjoyment:

Cool Factor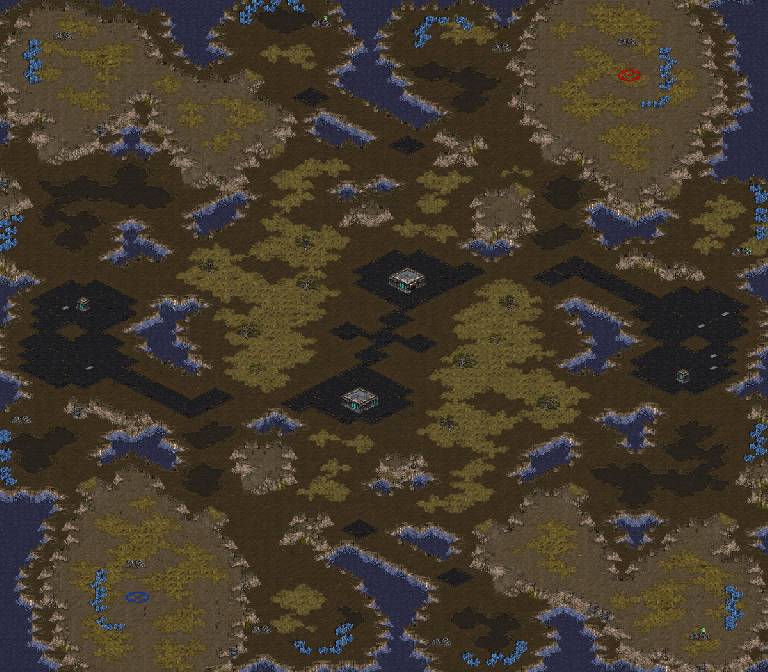 -The medium cool factor on this map is that the resource count is lower than normal. The main base has 10 patches @ 350 minerals, and 800 gas. Expansions are similarly low resource.

-The 2nd cool factor on this map is that there are 2 ramps into the main. Thats two times more than normal. Its literally doubled.

-The map doesn't have a 3rd cool factor.
Download Cool Factor from this page

Survive and Destroy



The stand out property (or 'STOP' for short) of this map is that it is a 1 player map. This would make it a unique ladder map, as it is impossible to beat a human opponent on it. (You fight vs 3 insane AI).
Download Survive and Destroy from this page

By the way:
+ Show Spoiler +

Both the maps are playable. Survive and Destroy is 128x128, the picture is to not spoil the layout of the terrain. I actually made this at Christmas to introduce someone to brood war, and it is kind of intended for use with the

Super Unit Mod

(resource amounts are high outside of the main). Its a reasonably fun little challenge, nothing special.



So the question is...


Poll: Which should be added to Ladder?

Results are hidden by the poll creator.

4 total votes

Your vote: Which should be added to Ladder?