Happy New Year everyone! Welcome to the 2014, a year of Brood War. Reading our BW forums lately has been an absolute delight and we've been bombarded with good news after good news. How far can it go is still unclear, but it's important to remember that it wasn't always like this. It feels like just yesterday when Sonic started casting from his shoe shop offices with a handful of players and small, but loyal viewer base. To witness what Sonic has managed to achieve with his persistence and hard work is truly remarkable and inspiring.
In two days ninth edition of Sonic Starleague will start, sponsored by
HumanWorks
with the biggest prize pool yet and most definitely, the highest star power. If you were to look at the players list of SSL9 some five years ago, you could easily mistaken it for an OSL or an MSL. We've already been graced with a sneak preview of our favorite players in the ever so entertaining
group selection
. Seeing the high quality of organization with a packed venue was really beautiful, and players themselves have put on quite a show.
However, it was not all moonlight and roses for the SSL9. Sonic's first sponsor has pulled back after some disagreements and it seemed like Sonic will have to sponsor the event himself, which is not ideal. Fortunately, just today a
new sponsor of SSL9 was announced
which is very important for the sustainability of the whole league. Besides that little hiccup, this tournament will also be bigger than its previous editions. Sonic has opened his
new studio
where offline matches will be held, starting with round of 32 and onward. Also, there are
two new maps
made specifically for this tournament and Blizzard themselves will support the event publicly.
English Broadcast of SSL
Just like
last time
, TeamLiquid will offer an English cast of the games, with Sayle behind the mic. Unfortunately, this time there are two days when games are played with one being Thursday, which is a work day. That's why the Thursday broadcast will not be live, but instead will be casted at
20:00 GMT (+00:00)
on that same day which should also be more favorable to the American viewers. The Saturday casts will be live, starting at
10:00 GMT (+00:00)
.
I really hope you all make sure to tune in, either to English cast or the original Korean cast with Kim Carry and Lee Seung Won, so we can show to everyone that Brood War is still very much alive and appreciated.
Table of Contents


Group
Selection Highlights
The best of the ceremonies

Speculation Looms
Heo Yeong Moo Returns

Map Analysis
A closer look at the new map Mist

Round of 32 Preview I
The New Old


Liquipedia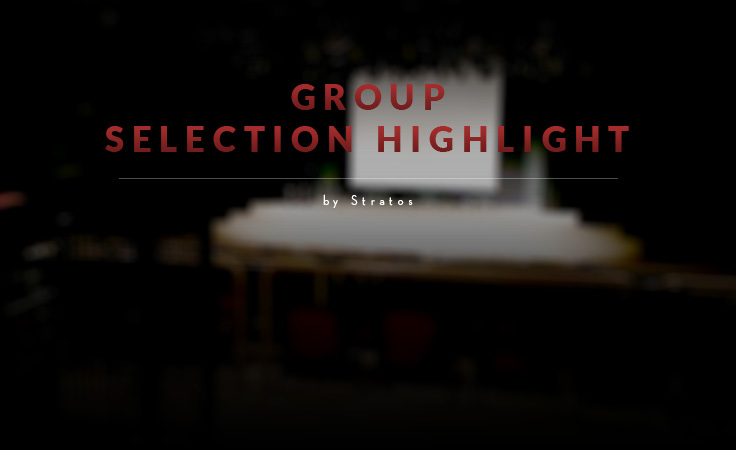 An offline group selection ceremony, which was only introduced with the 8th SSL, serves as a convenient indicator for the success of a league. The 9th Sonic Starleague was delayed quite a bit which raised questions. Will the production quality be top notch? Any fresh story-lines or drama shaping up? And perhaps the most critical one: Are there still enough fans to watch and attend it in person? The answer the fans gave to Sonic at the Ilchi Art Hall was clear:
You keep aiming higher every time and you can count on us to back you up.
D-ES is an official partner for the 9th Sonic Starleague.
According to Sonic, over thousand horny Korean nerds gathered at the gates of the Ilchi Art Hall. Only the toughest five hundred made it through and the rest had to go home dry. The lucky crowd's reward was the opportunity to witness the rise of a new Brood War era for Choi Eun-Ae and Seo Yeon-Ji are no more - the times of Stargirls 2.0 aka
Interview Girls
are upon us!
Cheon Bo-Yeong & Ha-Kyeong
Besides the obvious upgrade in graphics, both new models are quite experienced with the mic (the latter under OGN as well) and it showed. beast didn't wait long to ask Ha-Kyeong for her number and Cheon Bo-Yeong soon caught up by making Mini sing for her. And their own first impressions? Ha-Kyeong thinks Bisu's looks are over-hyped and faced with Terror's half-dog cousin, Cheon Bo-Yeong swiftly exclaimed:
"What a beautiful night it is, everyone!"
And beautiful it was. While the awkward juice girls from SSL7 may still be dearly missed by some, at least the juice itself made a comeback - this time at the hands of none other than Sonic, Kim Carrier and Lee Seung-Won, the leaders of our revolution. Fifteen new players made their offline SOSPA debut as well, and what follows is merely a teaser...
Recently
hospitalized
after an accident, Larva still made it and even prepared a dish-washing gift set for Lazy, Cola and Modesty. (B-Teamers used to have to wash the dishes in progaming houses.)
Fear not fanboys, Larva has been busy streaming his practice sessions from the hospital bed.
Bisu countered Ha-Kyeong's remark about his over-hyped looks by advising her to consult an optometrist. In her defence, she has only been to the two previous SSL finals, so she may not understand that the majority of the male audience would still pick this guy over her in a second...
...which may prove to be his only shot considering the audience was almost entirely male.
Zeus, nicknamed the Safety Toss, dressed up as a construction worker and gave everyone a hearty laugh with his sexy dance.
One does not get called Ceremony Toss for nothing.
Whether you love or hate Terror, you were probably curious to know if he'd suddenly switch to a slightly more reserved, official mode at the offline group selection. Instead, he switched into
dog mode
.

Warning: Extremely creepy content that may not be safe for life.
Holding a grudge against Pusan who recently accused Terror of stream-cheating, the dog begged to be matched up against him. Pusan rolled up his sleeves in response. The ancient warrior himself came out with a funky mix full of mine trigging sound effects and Zealot war cries.
+ Show Spoiler +
My life for Aiur!
We've had the giant Shinee and the tiny Cola. We've seen the funny Zeus, the Pig Terran Mong, Britney and his girlfriend, the funky Fishiking with his fake six-pack as well as all the elegant gentlemen. Only JangBi couldn't make it to the event but with everything that was going on, I highly doubt many people cared or even noticed. Sea and Bisu shared they were extremely pleased with the ceremony and have never before seen so many people attend one. All in all, the event was a blast and it is highly recommended you go through the
LR thread
and the
photo report
if you missed it.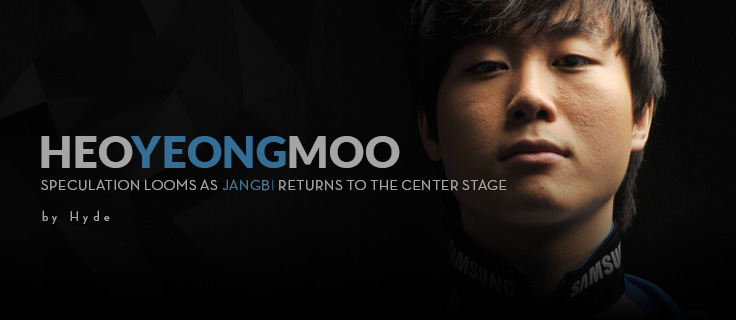 It's been exactly one year, five months and seven days since the last BW OSL. 525 days since Jangbi's stellar run that lead him to defeat Zero in one of the greatest and emotional PvZ series, and then lay waste to SKT's Crown Prince in the finals for a second time to retain his OSL championship. A lot has changed since then and with the disappearance of the OSL, another league has risen and taken its place.
With only one day remaining, the lights will run hot as players take to the stage in front of hundreds and do battle in Sonic's ninth iteration of what is now the most important individual tournament in BW, and questions about whether Jangbi still has what it takes to become a champion overhang.
Had Jangbi returned a year ago speculation about how well he would perform may not have been as high, even upon his arrival people in the forums were already heralding him as the next SSL champion but in the last few months the competitive terrain has rapidly changed. Unlike the previous SSL where the cast had a slew of amateurs and semi-pros that would've given Jangbi an easy pass into the deeper rounds, this SSL saw the return of several ex-progamers making this potentially the toughest Sonic individual league we've seen to date, and while Jangbi has been
slotted into an easy Ro32 group
and is the favourite to advance, that may be about as far as he goes.
Upon Jangbi's return a little over four months ago his form had not greatly deteriorated as some would have anticipated, due in no small part to his then on-going SC2 career. And despite some on-stream grumblings about his hand not being able to keep up with his mind, Jangbi was showing on the Fish ladder that he could still handle and win intense, long-drawn games.
Frequent watchers of Jangbi's stream would've noticed that for quite some time he was whisked away to attend to family matters, leaving him very little time to practice. While not all returning progamers have hit the ladder extremely hard in preparation for this tournament there are a few who are showing determination and furthering the gap, like Piano who's clocking double digits most days in practice and Bisu who streams very regularly and according to one source even
has a winning record against almost all the big names
.
Although Jangbi's results in the latest KoTH team tournament have been quite good they're not entirely indicative that he'd do well in this tournament given that it's BoX orientated. Earlier unofficial series on Fish between Jangbi and names like Pusan, Hiya, Killer and even Best would suggest he's not quite ready to take on players in more than one game.
But heck, this is all speculation, and when I thought all seemed lost in the fourth game against Zero in the semi-finals of the last OSL, embers from the ashes of Jangbi's natural sparked a blaze that then went on to carry him right through the finals and etch him in history forever. There's no doubt that Jangbi still holds that potential, and perhaps being on the brink of elimination is just what Jangbi needs to win this tournament.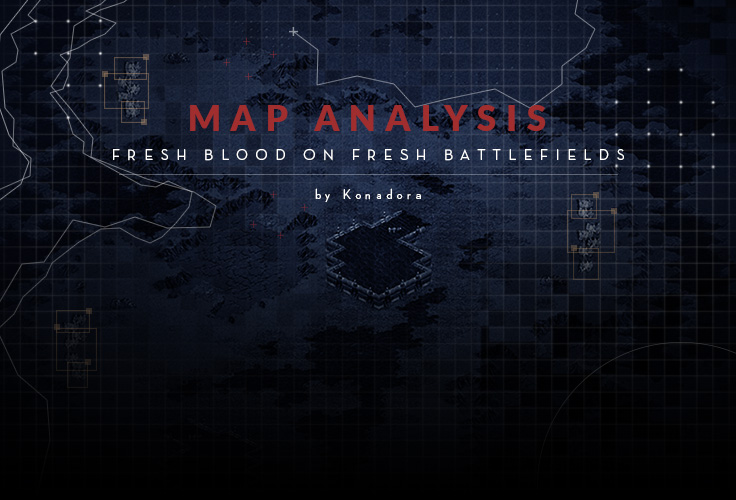 This season of Sonic Starleague proves to be the most exciting and anticipated one yet. An updated prize pool where the winner brings home more and fourth place gets relatively little, an even more dynamic player pool and the best one yet - not one but two new maps to welcome the new year and a new beginning. To help you understand and enjoy the extent of what the new maps may offer, we bring you an in-depth analysis of the new maps, brought to creation by famed mapmaker Earthattack, who also made legendary classics like Destination, Blue Storm and great modern maps like Circuit Breaker, Match Point and of course, Outsider (one of my personal favourite maps!). This week, we'll start off with my choice between the two maps - Mist.
(Note: The map versions are not finalized and hence, may differ from the actual maps used in the league)
Mist - v0.90
Finally, a new two player map! After
Steel Wall
(created by Rose.of.Dream, yet another famed mapmaker) did not make the cut, many were left to enjoy two player maps from the pre-SSL era, such as Blue Storm, Bloody Ridge and Heartbreak Ridge. While they are not entirely boring maps, I felt that the league needed more than just macro maps to spice up some games and stir some imbalance whines. I messaged Sonic two weeks ago to suggest new maps, and he said that there will be good things to come. Well, he certainly did not disappoint.
The first new map we have opens up potential for games on both ends of the game pace spectrum - fast, intense never-ending engagements or macro slug-fests. This give players temptation to go all-in, be it early game or some 14 CC-ish shenanigans. Risk and reward has never been higher than on any other recent map.
Starting off, the resource layout in this map is very similar to some old maps, most noticeably being reminiscent

El Niño
(or the more long-lived

Great Barrier Reef
) and

Outsider
. The mains start off with the standard nine minerals one gas, but the natural and the "backyard expo", per se, has seven standard 1500 value minerals and one 40 value mineral field. This allows for an El Niño-style macro-centric expansion where the path to an easy third is quickly opened up, but with an ultimatum. To go "safe" greedy at the cost of a gas geyser, or be ultra greedy and go for a three-gas base but opening up to spreading your army thinner.
For certain match-ups, neither the players nor I should think that this is a problem, as I will explain further below in our racial match-up explanations, but for the most part I believe this will be a crucial turning point as to how the game will play out. This resource distribution/pathing mechanic further plays out at the rest of the expansions, which has six 1500 value mineral fields and two 749 value mineral fields, which will open up the paths quicker for more Outsider-esque plays as the game progresses. To elaborate, this means that the battles will no longer be restricted to the central area of the map, as ground units will be able to maneuver around the map. This may potentially accelerate the aggressive flow of the map and reward the one who multitasks better.
The second feature of this map is how easy it is to flank. This may at first entice players to play in a way that reminds me slightly of Destination, where if you are closed in to your base because you are afraid to push out in fear of getting flanked, you still are able to somehow expand around your base, though the potential to turtle safely is not as high in this case as none of the expansions aside from the main are protected by the outer limits of the map. This means turtling may actually not be the right answer if the opponent plays his card right, such as tank/vulture drops, reaver/storm drops and muta harass, which I foresee to be very deadly on this map. However, the right expansion path still allows for some leniency towards players that favor macro games, which is basically expanding in a clockwise direction, where eventually the map should be split 50/50 between north and south, where there are less chances of your army getting flanked by the multiple bridges should one decide to push out through mid (yet another dangerous area, which I will explain below) or in a counter-clockwise direction around the main. I foresee the central area and the six/twelve o'clock areas to be the hot-spots.
As mentioned above, the central bridge is quite a deceptively dangerous one. This is because the bridge is supposed to be the namesake "mist", where units have near-zero vision once on the bridge (unless you still have units not yet on the bridge). This may allow for easy flanking or storm/lurker/mine traps, and especially towards late game where the whole map is a battlefield, players may simply forget about this feature and may lose units unnecessarily on this bridge, which may prove to be fatal.
Last but not least, the five/eleven o'clock expansions are made such that units are not able to building-push their way over the map, such as pylon hopping or building-land glitching (the most famous being the NaDa barracks hop below). Only way to hop across this wall is via worker glitching. Not a huge deal, but yet a small detail that may matter.


The small things in Brood War that really spice things up.
The odds in favor:Terran vs Zerg
The first noticeable feature that plays into this match-up is how short the air distances are between the two maps. Shorter than Match Point, in fact, and we have seen Zerg wreck havoc on that map already. With such a short air distance between the two mains, as well as so many narrow bridges (not to mention the high ground cliffs beside
every single one of them
) may very well spell doom for Terran in the early to mid game if they are not able to hold their own, especially if facing against a Zerg of say,
Killer
's caliber. This is further made worse by the fact that the natural is not the easiest to defend in the early game, with wide natural openings and
unbuildable
terrain behind the natural (RIP turrets). Mutas are definitely going to have a field day here.
The early to mid game will mostly dictate how the game will end.. or so I would say for most maps. But for this map, there are so many opportunities for players to shut down and harass the expansions, as well as to flank armies and buy time just by constant rotation and holding bridges around the map that this really could provide us with some of the most dynamic TvZs we've yet to see. With so many exposed expansions across the map, the one to win in this match-up will be the one who is truly able to multitask and bring out their inner S-Class here.
Terran vs Protoss
Ah, the never ending whines between "Protoss/DT/arbiters/HT/speedlots imba" (sorry, dragoon) and "tanks OP nerf please". Personal bias aside (no, really), I have to say Protoss has it hard on this map. With very easy third initial-mineral-only base that can easily transit into a third gas base for the Terran (lift OP?), I expect Terrans to have a very easy start on this map. The only timing window I see Protoss to make some plays is when the Terran tries to push out to secure their third, while crossing the bridge right next to the natural. Late game becomes more balanced, and even in favor of Protoss I must say, as the map opens up a bit more and the Protoss starts to secure more air advantage, thus making way for shuttle drops and recalls and maybe even carriers. This map is not the easiest for the Terran to start moving around, especially when it's a mech composition that is a huge slow clunky blob. To elaborate why this may not be the easiest for the Terran once game starts going late (even against Zerg, in fact), let me bring in an example:
Circuit Breaker, yet another Earthattack masterpiece
Circuit Breaker was a very deceptive macro map that was heavily against anything not Terran. The Terran mech army decimated armies and eradicated bases on this map in such speed never seen before on any other maps. This is because the Terran mech army goes by one rule: united we stand. While bio army thrives on multi-pronged skirmishes and Zerg-esque replenishment of units, the Terran mech army just charges in as one huge blob of steel, destroying everything in its path. On Circuit Breaker, it was not uncommon to see players of any race lose three or four bases in one push. This is due to the layout of the expansions and bases, where once the mech army has reached the doorsteps of your base, you are boxed in and bound to lose all your bases in that corner of the map should you lose an engagement.
Coming back to Mist, however, this is not the case. The expansions can vary in distances, there are no more than two expansions in one corner of the map, and the unique layout of the map forces Terran to spread the army very thin should they try to push while defending all their bases. This means either the push will be weak, or the defenses will be thin. Terrans can no longer go greedy and try to push three bases or so without putting themselves at a huge risk of an open, undefended base themselves. The multiple chokes and bridges also mean that Terrans will be taking such a long time to push across the other half of the map that the enemy, if played smart, can buy more than enough time to run a cycle or two off the gateways and have their arbiters/storms ready. To me, this is one of the best modern maps to come out that will really test the understanding the players have of the game flow and the map.
Protoss vs Zerg
PvZ, at the very least, seems like it will stay relatively normal. The short air distances will prove to be a key role in this match-up as well, as there will be lots of shuttle and overlord drop plays. The multiple ground paths also mean that the Zerg will not be able to defend all routes easily with a small group of units that comprise of a lurker or two, as speedlots will start to run around everywhere and mess up the Zerg's plans. Due to the third being on the high ground as well as the narrow bridges and chokes on all other expansions, the corsair + reaver combination may actually be a viable option on this map. Air dominance as well as holding the chokes will be the game deciding factors. With an easy fourth that can be defended by a small handful of units, however, late game should be a much easier task for the Zerg player, not to mention the short air distances (once again, air dominance will be very important) means that it will not be just the main that will be at risk of overlord drops, but also because of the way the expansions are laid out, the Zerg can make quick work of the expansions via the overlords, in stark contrast to the much more immobile Terran mech army, Expect a slow mid game with very exciting late game scenarios, a la Jaedong vs Stork on Match Point!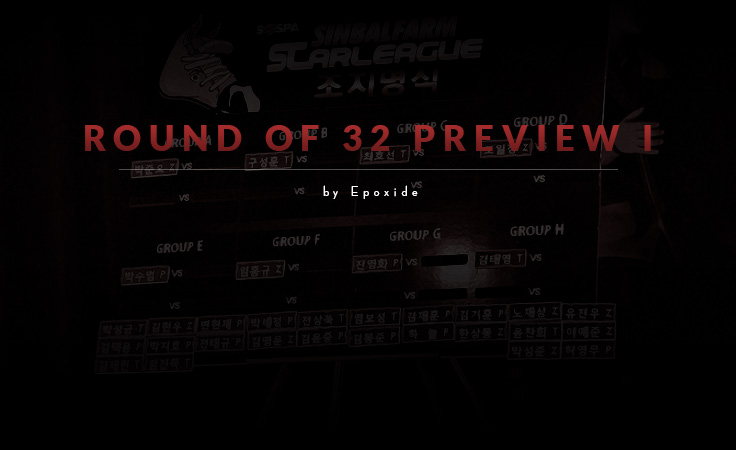 | Group A | Group B | Group C | Group D |
| --- | --- | --- | --- |
| Killer | HiyA | sSak | hero |
| Mong | Sky | Shinee | Kwanro |
| Britney | PianO | Modesty | Pusan |
| ZerO | Midas | ZergMaN | Terror |
Unlike normal Sonic group procedures we have ended up with groups that the players themselves have picked and got shuffled around in. This usually leads to two things, either a player knows exactly what he is doing and is prepared to practice against a very specific thing to take a convincing win, or the player is just cocky and is going to lose horribly. This leads to amazing upsets, nobodies playing amazing and fan favourites getting overwhelmed. Most known by the name
Curse of the OSL Champion
. The shuffling has also led to very skewed racial balances in the groups. This has led to a practice paradise for players that only have to focus on one match-up, increasing their chances to advance.
Group A
This is the group that I considered the hardest along with Sea's group. Killer is the undisputed best Zerg in the world. This is his group, Mong has taken games off of him but has only ever won a series against Killer once, and that was back in March last year. Britney is the Protoss reincarnation of StarCue, this guy doesn't stand a chance. ZerO is the odd one out. Considered widely to have been the second best Zerg after Jaedong at the end of professional Brood War. His return has been a painful run so far. ZerO has been constantly seen having troubles in most match-ups and having almost cringe worthy moments, it has been frustrating for both him and his watching fans.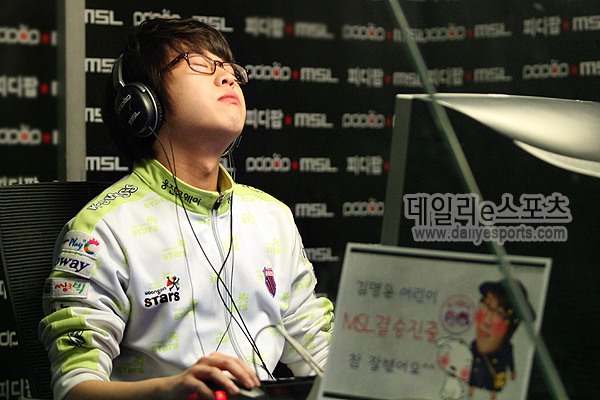 It's frustrating because we know he can do better.
In Proleague, ZerO showed that his best match-up is still ZvP. Fortunately for him, his opponent is both Protoss and terrible. I have no doubt that ZerO will make it to the winners' match. The question is, can he beat Killer? ZerO lost to Killer pretty badly in Proleague, he did however manage to win against self-proclaimed ZvZ master Modesty. It's a ZvZ, and it's a best of one. Anything can happen. If ZerO lose against Killer, he is probably out of the tournament as Mong will eat any Zerg that isn't tip-top in ZvT. Odds are against everyone's beloved cutie Zerg. Hopefully ZerO is in better shape next time around!
Killer
and
Mong
to advance.
Group B
This group starts out with two old schoolers in the SOSPA scene. These two have a long rivalry, peaking at the final of SSL6 at the start of 2012. That time Sky came out ahead from a best of seven where HiyA got crushed. Sky has fallen ever since. After SRT17 in August, Sky went quiet. He was announced to be on the Hwaseung roster but didn't play until very late in the tournament, and he only appeared twice. Judging by his games, he is about where he was when he left for three months. Losing to good ex-progamers and winning against lesser players with abusive play. HiyA is the clear favourite in this group, the only trouble I see him having is possibly losing a best of one TvT against PianO or just being himself and ruining everything.
The other starting match is a fun one. Midas retired in 2011 after a long career and hasn't played a competitive game of Brood War for over almost three years. Unlike other high profile progamers like NaDa, XellOs, YellOw, and Reach, Midas has not appeared in showmatches, or shown any interest in playing. I was mighty surprised when Baby Bear was announced to play in SSL9. As soon as he was featured on snipealot I tuned in. It wasn't surprising to see the level of play Midas was at. Much like
Iris participation in SSL8
, I do not expect much of him. Iris did however bring some pretty sexy play. Hopefully Midas can do the same, but as far as advancing goes, I'll just say that you shouldn't get your hopes up.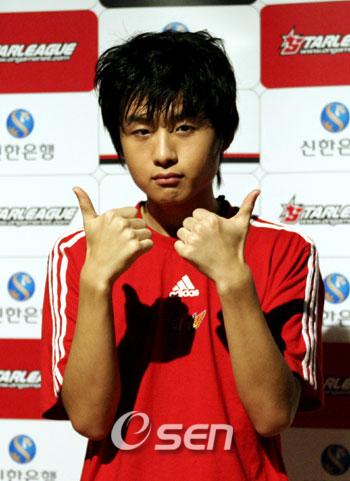 Please cheer for me, I will not disappoint.
The deciding game here is going to be PianO against Sky. If PianO can put his thirteen hours a day practice into his games, Sky is toast. Who advances alongside HiyA is almost impossible to say. This day is definitely worth watching.
HiyA
and
PianO
to advance.
Group C
This is by far the weakest group. sSak has an easy time to the round of 16 as the three remaining players in his group are some of the least skilled players in SSL9. The group starts off with sSak with Shinee. Shinee will win the game on Fighting Spirit but unfortunately for him, there are two more maps in a best of three. And in these days you can't even be sure of Shinee winning on Fighting Spirit either. The next game is Modesty vs. ZergMaN. Modesty himself claimed he was a master at ZvZ on his stream, he proceeded to lose to ZerO, and everything went down the drain. Fortunately for him, ZergMaN is not Killer exactly. If Modesty wants to claim anything he better win.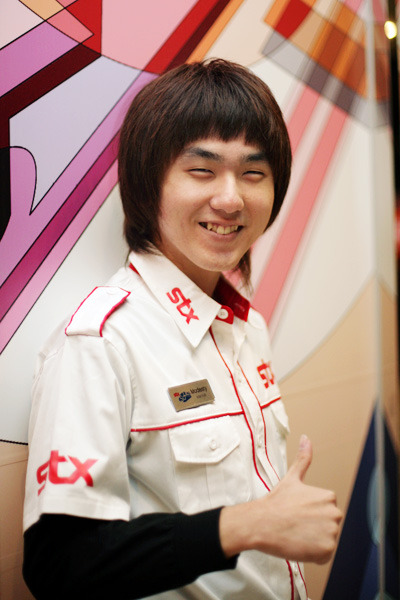 I'm the best at ZvZ. huehue.
Either way both the TvZs will be stomps. sSak is just too good at everything while Shinee went on a Zerg slaughter fest in Proleague. Shinee won against both Killer and hero (Fighting Spirit #1). Zerg like Modesty and ZergMaN stands no chance against someone that can take games off of the top Zerg duo.
sSak
and
Shinee
to advance.
Group D
Oh boy, so many upsets can happen in this group. Kwanro
and
Terror? If you are a fan of hero and Pusan, things can go really bad in this group. The first match is hero vs. Kwanro. Initially you would think: "Hey, that's a great match-up! Kwanro is super fun when he early pools and makes everyone tear their hair out!" When Kwanro was first announced to play in SSL9 I was overjoyed. With the loss of a
very special amateur
, a quirky Zerg that stirred up the pot was exactly what we needed. Unfortunately, ever since he returned, Kwanro's play has been poor, uninspired, and unoriginal. The ridiculous cheeses and early pool shenanigans are nowhere to be found. And without his signature play, Kwanro is actually a pretty bad player. Unless Kwanro can bring some Zelot inspired cheeses, I don't see him winning a single game.
Pusan and Terror has been at each others throats for a while now, calling each other stream-cheaters. Finally they get to duke it out in an offline setting. This match will include manner pylons, manner hatches, dancing units, and most of all; a bunch of trash talk. Terror wanted this match to happen badly during the group selection ceremony, and he got what he wished for. I imagine Terror preparing like mad for this. I'll tell you what will happen. Terror will absolutely destroy Pusan in the first series. Pusan will go down to the losers' and crawl his way back to the final match. There they will be meeting each other again as hero will demolish Terror in the winners' match. Terror will be so overconfident after winning the first series and will spend more time trash talking in chat than actually playing the game. Pusan will advance. I will have faith, I believe in the Spirit!
hero
and
Pusan
to advance.
---
WRITERS:
2Pacalypse-, Stratos, Hyde, konadora, and Epoxide
GRAPHICS:
Hyde
PHOTOS:
dailyesports
,
SonicTV
,
rebehayans