This is it. We're finally here. After announcing the TeamLiquid Legacy Starleague at the start of the New Year, we've seen a passionate community exceed our expectations. From the qualifiers through the main tournament, Season One has shown us that there is considerable depth to the foreign Brood War scene. Fan favourites emerged, hilarious moments were had, and upsets were plenty.
With such an eventful season behind us, we're ready to top it off as
Michael
and
Sziky
will battle it out for the inaugural championship. Though it may seem anticlimactic that a long and storied tournament culminate in a notoriously quick and frenetic matchup, it's an accurate representation of the current scene. The Swarm looms large... and it beckons for new challengers to rise next season.
But the dust has not settled yet on Season One. After the war of broods, we've got a special treat for you. Ex-Brood War pro, and SC2 retiree,
Liquid`Sea
will take on the first TLS Champion in a Finals Day Showmatch!
So get ready for another fantastic weekend of Brood War, and join Sayle and Elegant on
Saturday, Mar 30 8:00pm GMT (GMT+00:00)
Finals Day Events
3rd/4th Place Match
Grand Finals Match
Liquid`Sea Showmatch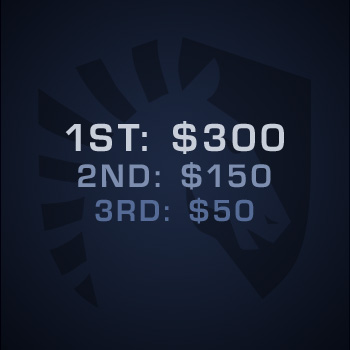 This prize breakdown is for Season One only.
Remember, the Championship league will have lots more at stake!
Semifinals Recap
skzlime vs. Michael
Game 1
On Neo Jade, skzlime spawned at the top left and Michael spawned at the bottom right. skzlime opted for a proxy two barracks play, with one of the barracks built in the middle of the map and the other built at his natural. In executing the attack, skzlime built a bunker at Michael's natural. In response, Michael pulled a number of his drones to defend. With these drones, and good micro, Michael managed to block the path of skzlime's marines and defeat the bunker rush attempt.
With the attack thwarted, Michael was left with the commanding position in the game and skzlime typed out of the game.
Game 2
On Neo Electric Circuit, skzlime spawned at the bottom right and Michael spawned at the bottom left. Michael opened with a twelve-hatch expansion build against skzlime, who went for a fourteen command center plus academy build. Through his early scouting, however, Michael seems to have interpreted skzlime's build as incorporating early vulture harassment, and tailors his overall build in response to this perceived threat.
Instead of vultures, skzlime moved out with a medic marine force. Michael takes this opportunity and performs a zergling run-by which completely caught skzlime's army out of position. The run-by does a decent amount of damage before the Zerg units are finally mopped up by the Terran player, but by then Michael had already transitioned to mutalisk tech. With impressive mutalisk micro, Michael did a substantial amount of economic damage with worker kills at skzlime's mineral-only expansion. Eventually, Michael reached the requisite critical mass of mutalisks and sent them in an attack. Overwhelmed, skzlime conceded defeat.
Game 3
On Neo Ground Zero, skzlime spawned at the top right and Michael spawned at the bottom left. skzlime opened with a conventional one barracks expansion build versus Michael's two-hatch muta play.
The game was relatively passive until the mutalisks were out on the map. Once again, Michael's mutalisk micro skills proved decisive. Michael skillfully and systematically took out the Terran forces on the map, and skzlime was out of the TeamLiquid Legacy Starleague.
eOnzErG vs. Sziky
Game 1
On Neo Jade, Sziky spawned at the bottom left and eOnzErG spawned at the top right. Sziky opened with a twelve hatch expansion build versus eOnzErG's twelve pool. eOnzErG forced an engagement just outside of Sziky's natural, but, because of poor positioning on eOnzErG's part, Sziky ended up gaining the upper hand. With the clear advantage in the game, Sziky counterattacked and forced eOnzErG to type out of the game.
Game 2
On Neo Electric Circuit, Sziky spawned at the bottom left and eOnzErG spawned at the top right. Both players opened with the same nine pool build. Despite the identical timings, however, eOnzErG fell marginally behind in comparison to Sziky. once again eOnzErG forced an engagement with Sziky and, once again, it fell prey to poor positioning. After the failed attack, and Sziky's subsequent counterattack, eOnzErG was terminally behind in the game and was forced to concede defeat.
Game 3
On Neo Ground Zero, Sziky spawned at the top right and eOnzErG spawned at the bottom right. A bit more variation happened in this game in comparison to the last, with Sziky opening with a twelve pool versus eOnzErG's nine pool play.
This time around, eOnzErG's attack did not fall prey to poor positioning, and, after taking out Sziky's forces, he went for a run at his opponent's main base. With some impressive zergling micro, Sziky appeared to stabilize and largely hold off eOnzErG's ground attack. By that time, however, eOnzErG had largely switched to mutalisks. Because he severely lacked units and buildings that could shoot up and defend against the mutalisks, Sziky typed out of the game.
Game 4
On New Sniper Ridge, eOnzErG spawned at the top left and Sziky spawned at the bottom right. Sziky opened with a twelve pool expansion build versus eOnzErG's overpool.
A hero Sziky zergling was allowed to roam rampant across the mauve ripples of eOnzErG creep and kill three drones at his main while most of his attention was focused on the two primary zergling groups that were jockeying for position outside of Sziky's natural. The economic advantage, and the shock of having to deal with a commando zergling, let Sziky gain the zergling advantage and the victory in this match.
Finals Preview
Third Place Match
The third place match will decide who takes home $50 and who goes out empty-handed. skzlime plays yet another TvZ, this time against eOnzErG. The rumors prior to TLS round of 16 is quite apparent to me now. In a TvZ against a semi-active/recently returned Michael skzlime should have not necessarily won but he should have at least taken a game or made it look a lot closer than it was. In contrast eOnzErG has been crushing lately. The only signs of weakness he has shown was in the round of 16. Those signs were crushed in the quarterfinals and unfortunately for him Sziky was his opponent in the semifinals. As we all now know; Sziky is unbeatable in a best of five or higher. eOnzErG is riding high at the moment and shouldn't have too much trouble with skzlime. This will most likely be somewhat one-sided but skzlime always has a chance against a Zerg opponent. I do hope the Zerg killing machine will regain his shape soon. I'm looking forward to see skzlime in the next tournament.
Finals
Not many were looking forward to a ZvZ final but this is by far the best we could get. Michael has shown incredible muta micro as of late, micro that is definitely on par with Sziky's. He has also shown great game awareness, most memorable from the offensive sunkens against Bakuryu. If someone has the mechanics, micro, macro, and the ability take your opponent off guard it would be Michael. Sziky on the other hand is a god, a foreign god. Sziky just doesn't lose series. Ever. I had questioned Sziky's ZvZ earlier in the tournament; losing to SouthPark and barely not getting knocked out by TechnicS. Sziky looked mortal. In the semifinals Sziky was in control from start to finish. Even though eOnzErG won one game it was not close. Apparently eOnzErG had played
130 games
against Bakuryu to prepare for the match against Sziky, that just strengthens how good Sziky actually is. I would be foolish to say that someone could actually beat Sziky in a best of seven. Expect good games and Michael should bring some amazing cheeses. Sziky won't win every single game. Hopefully.
Staff Predictions
| Score | Staff Picks |
| --- | --- |
| 3-1 eOnzErG (7) | |
| | Jonvvv, TheEmulator, Sayle, nbaker, Epoxide, bioboyAT, corumjhaelen |
| | 2Pacalypse-, SirJolt, Hyde |
| 3-2 eOnzErG (3) | |
| | ]343[, mustaju, Torenhire |
| 3-1 skzlime (2) | |
| | HawaiianPig, BisuDagger |
| 3-0 skzlime (2) | |
| | ArvickHero, Kiante |
| 3-0 eOnzErG (1) | |
| | itsjustatank |
Talk about divided opinions. With a fairly even spread of votes, including 3-0 predictions in both directions, it seems like the TLS staff would have you believe that this is going to be a close match. Judging from Skzlime's performance in the semifinals, reality may not be so kind. Still, it seems that Skzlime has no shortage of supporters "voting with their heart" and Neo may yet bless them with a miracle.
| Score | Staff Picks |
| --- | --- |
| 4-2 Sziky (7) | |
| | HawaiianPig, Hyde, ]343[, TheEmulator, itsjustatank, Sayle, corumjhaelen |
| 4-1 Sziky (4) | |
| | Jonvvv, Epoxide, bioboyAT, Torenhire |
| 4-3 Michael (3) | |
| | 2Pacalypse-, nbaker, BisuDagger |
| 4-3 Sziky (2) | |
| | SirJolt, mustaju |
| 4-0 Michael (2) | |
| | Kiante, Arvick Hero |
From Wikipedia: "An outlying observation, or outlier, is one that appears to deviate markedly from other members of the sample in which it occurs." In other words, ArvickHero and Kiante are deviants so everyone should stay away from them. The rest of the TLS staff, though, seem like pretty reasonable dudes. The majority favour Sziky, which is no surprise given his status as #1 foreigner. What's remarkable is just how favoured he is given that Michael is by many accounts the #2 foreigner in the scene. Maybe it's time for the CHEESEKING to usurp the throne?
---
That's all for now! Join us on
Saturday, Mar 30 8:00pm GMT (GMT+00:00)
for the final cast of Season One! And as always a big thanks to our sponsors:
TwitchTV is the world's largest video game entertainment and chat community. TwitchTV features the top gaming personalities, players, tournaments and commentary, in addition to the most active and interesting discussions around video games. TwitchTV provides publishers and advertisers a platform to create long term engagement and commitment from gamers.
Learn more at
www.twitch.tv
Razer has been a pioneering supporter of e-Sports since its conception. It is in our blood and we are driven to further the culture of professional gaming in all that we do. We work hand in hand with our pros to forge weaponry for the players who stake their livelihood on podium placements. Our gear is designed to perform flawlessly in high-stress tournament conditions where winning is everything and mistakes cost championships. Those who compete with our equipment will attest – We live by our words: For Gamers. By Gamers.
For more information, please visit
www.razerzone.com