The Jaedong Fighting Card Project!
Here is the final update before this card is presented to Lee Jaedong (during the beginning of the new season of Proleague.) I have finished adding all 200+ messages and organizing the card itself. The only thing missing is l10f's translation of the introduction (so Jaedong will understand the function of the card without me resorting to rubbish Konglish.)
LOL - I'm a leftie so all my cutting/pasting is wonky. I'm hoping Jaedong will find this 'charmingly homemade' as opposed to just 'done by a wonky handed noona.'
Time Spent working on the card:
7 hours.
Cost: My sanity.Size:
A3 cardboard.
Number of countries participating:
33 countries.
Number of Jaedong fans involved:
200+
Number of semi-naked Jaedong photos used:
Not enough.
Apologies for the photos they were taken in bad lighting using a lens which is definitely not suitable. I was too tired after finishing the card to lug out the 70-200mm lens.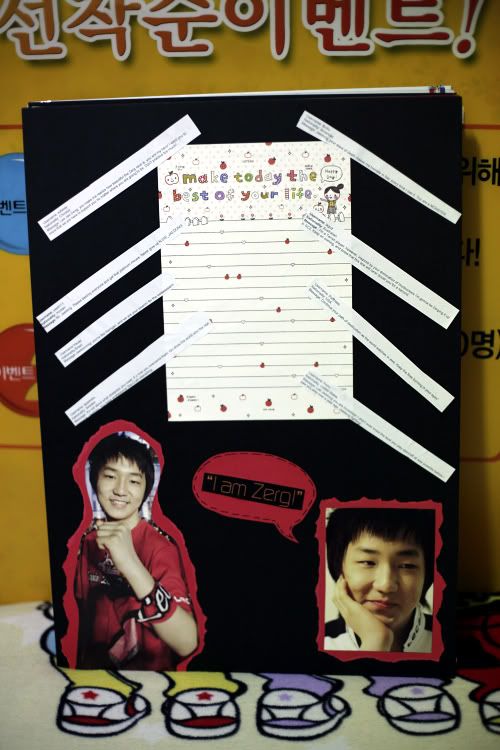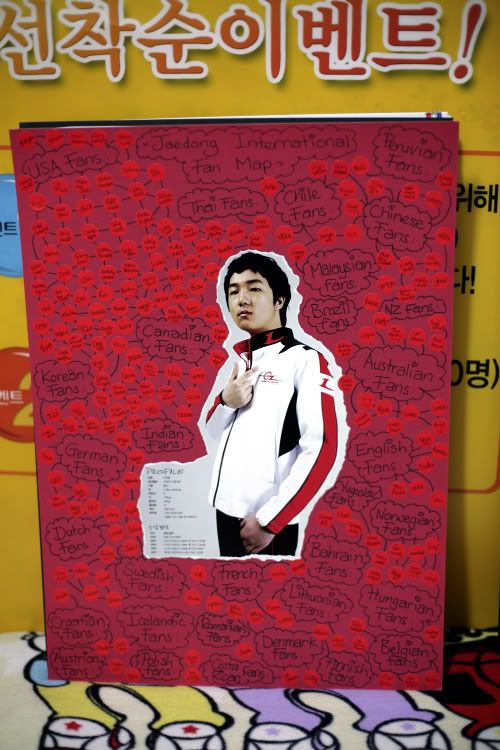 Final Notes:
I will hopefully have a special surprise for everyone who joined in after this card has been delivered. So please keep an eye out for the concluding part of this zerg-filled saga