The Chronicles of Naniwa: Fighting Dirty with Honor and Class

Being a Brood War aficionado, I haven't paid that much attention to the SC II scene since retail.

TSL3 has been my only real window into that crazy parallel world.

As luck would have it, I would take a glance at just the right time, and saw something quite interesting. Now I won't say I'm an SC II expert or anything even close, but I do recognize total badassery when I see it. I'm talking about Naniwa.

The game that caught my eye was Naniwa vs Goody, Game 3 in the TSL. It's a short, under the radar type of game, and definitely not the most exciting game Naniwa has played. But after a little research, I found there was quite a history behind this game, one that gave it some real depth. If you've got a little time to stay and read, I think I can walk you through it.

I haven't talked to either player, but this is the story I managed to piece together. Sure, the details might be different in real life, but real life tends to be less cool than the stuff you can make up on the internet.


Act I: TL Open #9 - Replay - VOD

It all started at the

TeamSpeak TL Open 9 (Goody and Naniwa had faced each other before during the 32nd Zotac cup, but it was just a standard series of games where Nani won with some pre-nerf Void Ray OPness).

As the first game on Xel'Naga caverns began, a stray thought, a tiny seed mischief, popped into Naniwa's head.

'Whoa I'm bored, I think I'll be a total asshole.' (It is well known that Naniwa is prone to this sort of thinking)

And so one of his starting probes went directly to Goody's base.

Now, Goody is a player who ALWAYS walls in TvP, and thus his first supply depot was right at his ramp. When Naniwa sent his probe into Goody's main after setting up a low-ground proxy-pylon, he knew full well that Goody was going to instantly realize something fishy was going on.

Naniwa didn't give a flying fuck. He got an SCV to chase his probe with a little harassment, and then continued to show his not-give-a-fucktitude as he built three gateways while Goody watched on.


Wait, what?



So, what is going on? Well, the way I see it, there's two major schools of being a dick. Let's say you get in a fight. If you follow the first school, you'll sneakily kick your opponent in the balls after pretending to fight straight-up. As anyone who's been surprised by a kick to the balls can verify, this is indeed a seriously dickish (pardon the pun) move.

The adherents of the second school, however, casually start a fight by announcing "I'm going to kick you in the nuts." This is actually a deeper, more sophisticated way to be totally unlikeable than trying to get the jump on someone. The fear of getting punted in the sack affects the mindset of all but the most hardened opponents, causing them to lose their concentration and open themselves up for an eye-gouge, hair-pull, wet-willy or any other underhanded move. And all the while, you retain the original option to perform a swift kick to the balls.

Obviously, Naniwa is an adherent of the latter school. Though not exactly a proper gentleman of fine taste, Naniwa still has the decency to shake your hand and stab you in the face, instead of hiding in the shadows and shiving you in the back (don't you have more respect for the guy who's ID is 'sixpooleverygame' than the cruncherrandom guy who cannon rushes after playing normal twice?).

Meanwhile, this was all completely lost on Goody, who was too busy playing the game in normal, non-despicable ways to appreciate what his opponent was doing. Nine SCVs were sent to tear down the gateways, which wielded enough firepower to destroy the gates before a single zealot could be warped in.

Though he lost a considerable amount of mining time, Goody still ended up in a good situation with SCVs, a barracks, and marines against Naniwa's probes, pylons and nothing. It seemed that at least for one game, good (I couldn't help myself) would prevail.


I dare say my dear fellow, the Protoss looks vulnerable to a 'timing attack.'



Shockingly, Goody couldn't bring himself to attack a completely demilitarized Protoss with five marines and some SCVs. Naniwa's S-Class douchebaggery, though unable to deal any direct damage, had definitely taken its toll on Goody's psychology.

When Goody should have been thinking 'Fuck you bitch, I won't stand for this kind of bullshit,' instead he was trapped in a hypnotic daze of 'What.. what the hell was that??' Good gaming sense was lost on Goody as he remained in a trance-like state, doing some sort of uncharacteristic three barracks infantry contain. Laughing all the way, Naniwa gathered himself and landed the five knuckle sucker punch that is four-gate one-robo.


At least losing straight up to the proxy would have been less embarrassing.



After dropping game two as well, Goody found himself down 0-2 on Shakuras Plateau and facing elimination. It's often said your actions in dire situations reveal your true character, and if we believe that to be true, then Goody doesn't quite live up to his name. A shadow fell on Goody's heart, and a proxy barracks went up near Naniwa's main.


Boooo!! Hiss!!



Fast concussive marauders surprised Naniwa for a second, but shock quickly gave way to anger. At least his own cheese had been forthcoming and artful. What was this cowardly, amateurish effort? Infuriated by Goody's dishonorable action, Naniwa rallied his probes for an inspired defensive battle. Naniwa came out decisively ahead and won shortly after.

The story could have just ended there, with the moral being that an honest cheesy fucker beats a shifty cheesy fucker, but as chance would have it, the two met again a few months later.


Act II:

Black Dragon League - Replay - VOD

By that point, the events of TLOpen were mostly forgotten for Naniwa, blending in with the countless past days of punking other nerds. When game one passed uneventfully (in a win for Naniwa), it looked for a moment at least, as if Goody was not harboring any hard feelings.

Lulled by Goody into a spell of complacency, Naniwa proceeded to open nexus-before-gate as the battlefield moved to Shakuras Plateau. Just as Goody had planned, as his innocuous game one hid the fact that he had a serious axe to grind. Other players may have tried to cut their losses after losing a prior cheese duel so decisively, but Goody went in the exact opposite direction.


A symbol of our times, where the moral fabric of our society has undergone a shocking degradation.



Directly, he sent an SCV to build a proxy barracks at the exact same location as their previous game on Shakuras. If you would allow me to use the same analogy twice: Goody tried to kick Naniwa in the balls, discovered that they were too hard, so he came back to kick him even harder.


One of those 'if we were at a LAN, I'd hit you with a chair' moments.



With Naniwa playing a greedy nexus first build, he was sent reeling by Goody's proxy reaper and marauder. Naniwa desperately tried to play catch-up, scrapping together a colossi + gateway army from his hugely disadvantageous start. However, it was Goody who was intentionally allowing Naniwa such a reprieve, for he was not content to just take the victory. Goody went beyond ordinary vengeance, by loading up his mecha-pimp hand with eight battlecruisers and giving Naniwa a resounding backhand smack.


No wait, THIS is the 'hit you with a chair' moment.




Intermission

Though he still lost the Black Dragon League series in the deciding game three, it was clear that this was a different Goody, one who was far more adept at making his opponent want to throttle him through the monitor. Only days before, this twisted and demented Dark-Goody had used his newly acquired powers to defeat NesTea in the TSL3. Incidentally, that win earned him an opportunity to face Naniwa once more in the future.

As for Naniwa, there wasn't much time to reflect on the games. Almost immediately, he had to depart on another international ass-kicking trip, this time to the United States for

2011 MLG Pro Circuit/Dallas. Still, he would not forget Goody this time, for one cannot let an insult pass so easily. He would merely put him aside momentarily, while he dealt with the silly Americans at hand. Even so, Naniwa could not keep Goody completely out of his mind, and he was careful to scout out all the possible proxy positions during the Dallas tournament.


Act III: PokerStrategy.com TSL3 - Replay - VOD

With Dallas conquered, it was time for Goody's day of reckoning. Naniwa came into the TSL RO16 not just to win, but to send Goody a message: Escalating this was the last thing you should have done (also known as "Shit just got real"). When Shakuras came around again, he was ready. Another proxy gate went up inside Goody's main, once more with full advance warning.


Know that I can't get over you
'Cause everything I see is you
And I don't want no substitute
Baby I swear it's Deja Vu



Why would Naniwa do this, when you consider that the only reason he beat Goody the last time around was largely due to luck? Surely there was a different rush Naniwa could have used, one that didn't rely on his opponent to make poor decisions? The reason was, as Naniwa understood well, there are some things you have to do, not because they're the right Starcraft strategy decisions, but because they're the right Starcraft MORAL decisions. And occasionally, that decision is to repeatedly cheese the fuck out your opponent (just ask Boxer, the highest moral authority on e-Sports).

Naniwa made a key adjustment to his build this time, shoring up the weakness to an immediate counter attack by making only two gates at the proxy position while getting an in-base gateway much quicker (by about 30 seconds). Once more, Goody pulled a large amount of SCVs to stop the proxy gateways, and again prevented even a single zealot from being warped in. After the gates were removed, Goody was more collected than during their first encounter, and confirmed Naniwa's modified build with an SCV scout and refrained from using his early marines offensively.

If Naniwa was any other player, he may have had second thoughts upon being presented this opportunity to turn back and play out a standard game with only a small disadvantage. More than generous conditions after a failed cheese, most players would think. Of course, Naniwa couldn't do that. Because how else was he going to prove that even after all the ethically dubious, sell-out improvements, Goody was still just a puppet dangling by strings from his hands? Confidently, he put a nexus up at his natural, and waited for the scouting SCV to pass by.


Let's pretend none of this stuff I'm making up is even remotely near the truth.
Isn't it still hilarious that Naniwa is just doing whatever the hell he wants and is winning anyway?



Thus, even after parrying the first blow so deftly, Goody was made to dance. Against such a masterful scumbag, it may have been inevitable. His knee jerk reaction was to send out a handful of marines and SCVs to take down the nexus, a force Naniwa saw from miles away due to his control of the Xel'Naga watch tower. Naniwa was more than happy to let Goody take five SCVs off mining for an extended period of time, simply canceling his nexus when the troops came knocking. Without hesitation, Nani used the recovered minerals to add three more gates in his main, going for a four warpgate attack.


It would be funnier if Naniwa had a great villain accent, Russian or British or something.
"No Mr.Goody, I expect you to cheese."



Seeing the canceled Nexus, Goody should have been very wary. But already, Naniwa had broken his composure and put him in that same catatonic "What the fuck is going on?" state from Xel'Naga. He mechanically went up towards a factory and expansion, the sense of timing and strategy once more departing him.

Once the proxy pylon went up below Goody's natural, there was no more need for tricks from Naniwa. For a player who four-gates busts through the most conservative openings, bulldozing through a fact-port expansion was barely even work. Shell-shocked and battered, Goody GG'd out.


.
.
.
.
.
.
.
.
Oh my.




Conclusion

True, in the end it was just a four-gate attack that finished the game, the most crass and disgustingly mass-produced Protoss strategy. But even something that is otherwise tedious and guileless can be made great and meaningful when executed by a master for the right purpose.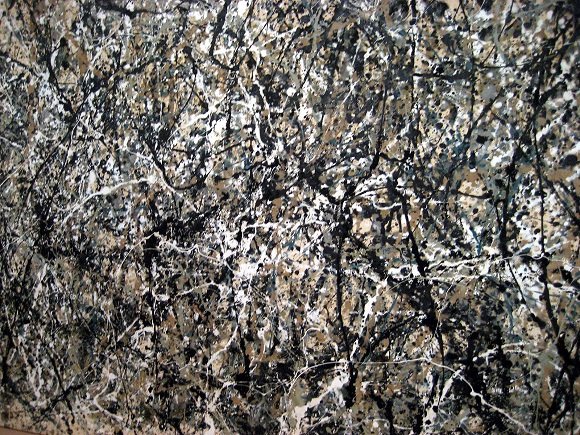 Similar to Jackson Pollack's work, Naniwa's play can look careless and haphazard in the unappreciative eye of a philistine.
Unlike modern art, however, Starcraft II actually DOES take skill.



This wasn't some diamond leaguer's shoddily put together four-gate, used without an ounce of soul or feeling for the sake of 14 ladder points. It was the conclusion to a months long story of contempt and vengeance, requiring the intelligence and creativity of a true master to execute. Though theirs' was a duel of dastardly deeds, even Goody must have appreciated afterwards that it was beautifully done.

Anyway I've had this game stored in an old Louis XIV style frame, and I hope to get Naniwa to sign it when he next visits the Americas (although I am a little concerned he'll laugh, call it his worst game ever, and break the frame over my head).


Goody was last seen tearing through Europe in his tank, pillaging mountain villages.
He is actually a pretty cool guy.
Naniwa went on to defeat Cruncher in TSL3, fending off a laughable proxy 2 gate rush.
He may or may not have said "I don't expect a factual article from such a retarded person."

WaxAngel spends his days eating, sleeping, and thinking of fanciful but decidedly silly stories.