The TeamLiquid Starleague 4 opens this weekend with the first Round-of-32 broadcast, and we're ready to set the stage. With the hours winding down until the tournament's first games are played, it's nearly time to unveil the bracket and show what is in store for the coming weeks.
The tournament will begin with the first broadcast
Saturday, Jul 28 6:00pm GMT (GMT+00:00)
.
Bracket Show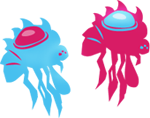 On
Tuesday, Jul 24 6:00pm GMT (GMT+00:00)
we will hold a live show to release the bracket, one section at a time. Day9 and djWHEAT will host the show and be joined by special guest WaxAngel, TL's editor-in-chief and SC2 expert analyst.
Not only will they show the first round pairings, they will be going over the entirety of the bracket to see how all the pieces fit together. Discussing the stories of the players, they will talk about their play styles and chances of a tournament victory, what it will take for them to emerge a winner.


TSL+
Don't forget about the option to
order TSL+
.
TSL+ ticket will cost $10.00 and for the duration of the TSL4, purchasers will receive:
1080p quality stream

Free TSL4 Poster (shipping not included)

Private subscriber-only stream chat

No Twitch.tv system ads (TSL4 sponsor ads will show)

5% off all purchases in the TeamLiquid Store

Entry into TSL4 prize raffles including shirts and Razer gear

Entry into the main TSL4 raffle for a trip to a StarCraft live event (MLG, IPL, DreamHack, etc)
Thank you for supporting the TSL and TeamLiquid.
Full TSL+ details
.
---
Sponsors:
TwitchTV is the world's largest video game entertainment and chat community. TwitchTV features the top gaming personalities, players, tournaments and commentary, in addition to the most active and interesting discussions around video games. TwitchTV provides publishers and advertisers a platform to create long term engagement and commitment from gamers.
Learn more at
www.twitch.tv
Razer has been a pioneering supporter of e-Sports since its conception. It is in our blood and we are driven to further the culture of professional gaming in all that we do. We work hand in hand with our pros to forge weaponry for the players who stake their livelihood on podium placements. Our gear is designed to perform flawlessly in high-stress tournament conditions where winning is everything and mistakes cost championships. Those who compete with our equipment will attest – We live by our words: For Gamers. By Gamers.
For more information, please visit
www.razerzone.com