by Wax

Week #191 of the Open Cups began with Dark winning the Korean server cup for the third week in a row, defeating ByuN in the finals for the third straight time.

MaxPax also had a chance to take his third straight cup victory on the European server, but just barely fell short of his goal after losing 2-3 to Clem in the finals.

The American server cup saw Solar return to form and defeat ByuN in the finals. While Solar has historically been one of the best Open Cup players (42 total victories/#5 all time), he had gone through a brief summer dry spell with no cup victories since Week #176.

Finally, though not really a weekly cup in spirit, the KSL $4,500 Summer Slam event served as a conclusion to 'season 1' of the KSL weekly cups that began in March. Dark defeated Maru 4-3 in the finals to claim the $1800 first place prize.


---
ESL Open Korean Cup (partial bracket shown)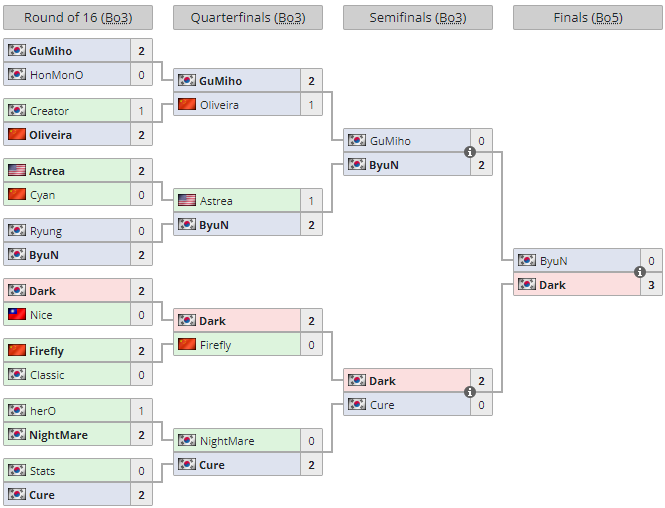 *****
ESL Open European Cup (partial bracket shown)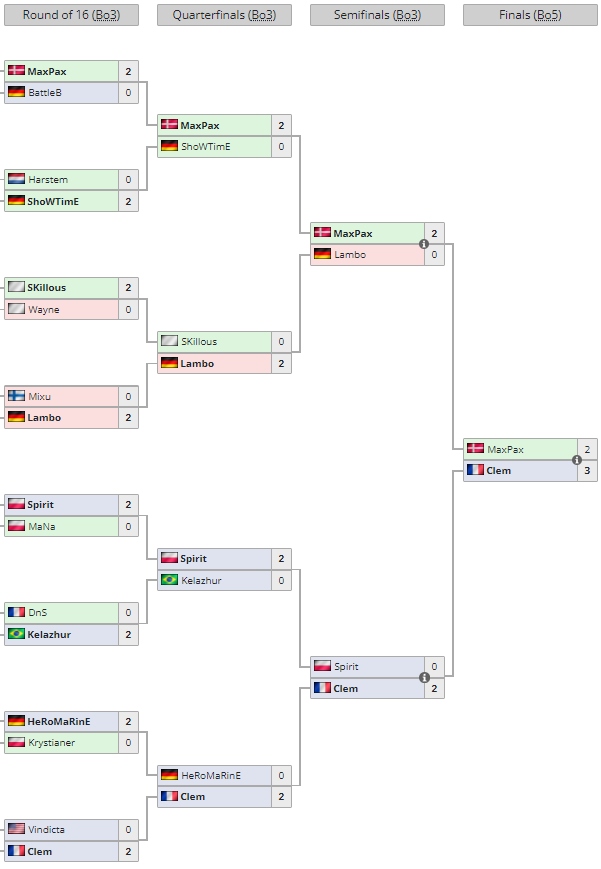 *****
ESL Open American Cup (partial bracket shown)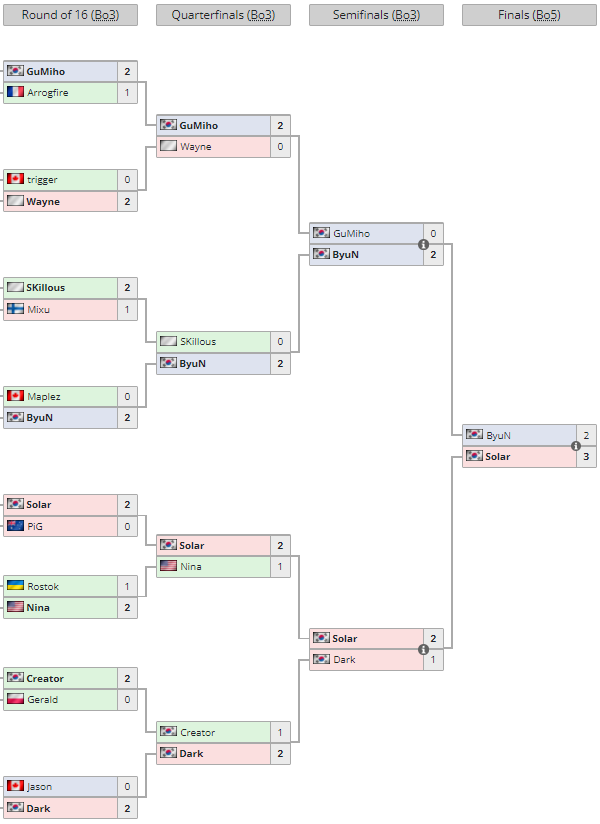 *****
Korean StarCraft League Summer Slam