by Wax

Week #176 began with

Creator shaking off some of his recent inconsistency to win the Korean server cup, going through a final gauntlet of Solar, Oliveira, and Dark.

Next,

Clem came out victorious in Europe, defeating many of the competition's top regulars in Spirit, HeroMarine, and ShoWTimE.



Solar took the last ESL Cup of the week, taking down recent EPT Americas champion Astrea in the finals of the North American cup.

In the non-ESL weeklies,

MaxPax won Kung Fu Cup #6 while

Dark won KSL #11.


---
ESL Open Korean Cup (partial bracket shown)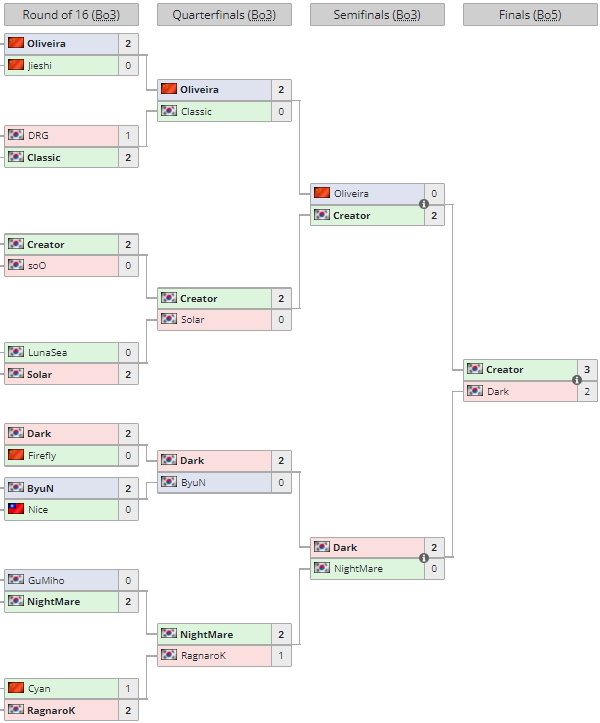 *****
ESL Open European Cup (partial bracket shown)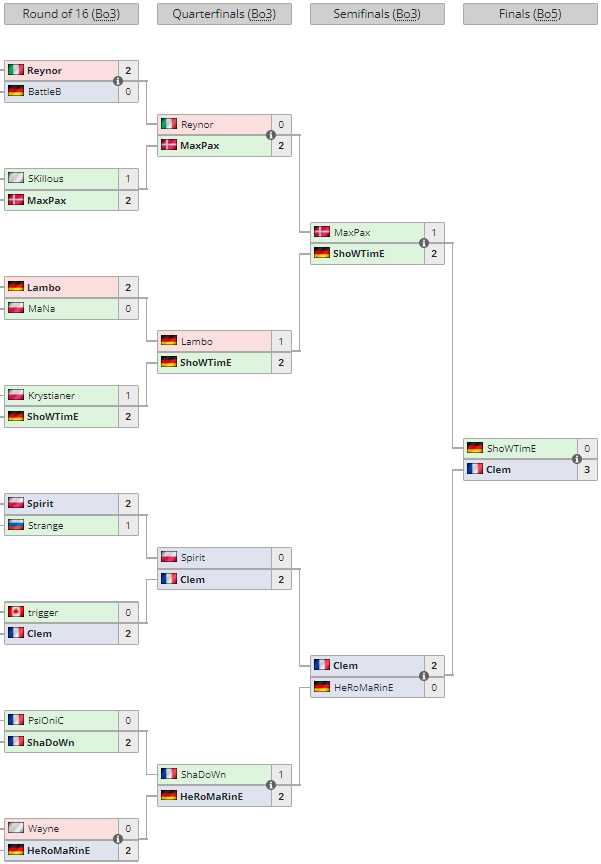 *****
ESL Open American Cup (partial bracket shown)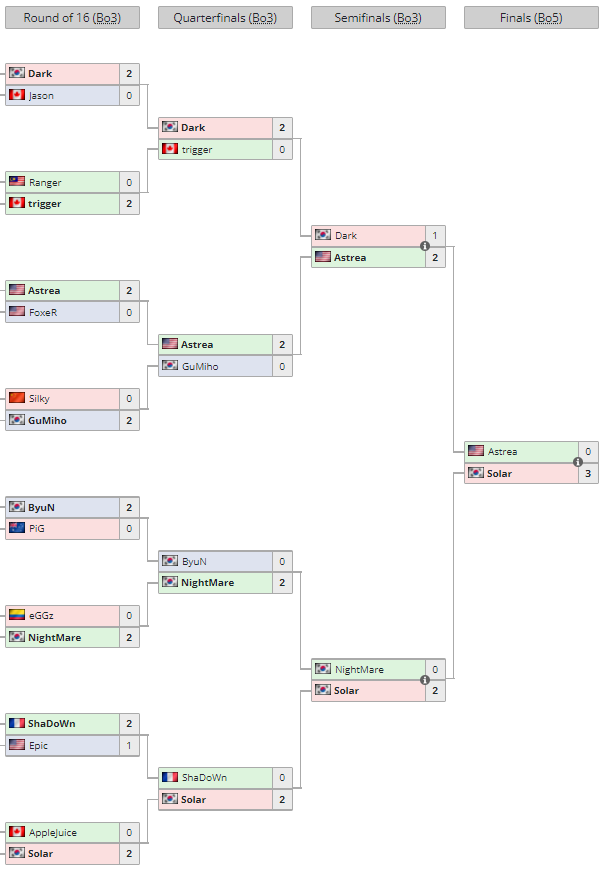 *****
Kung Fu Cup #6 (partial bracket shown)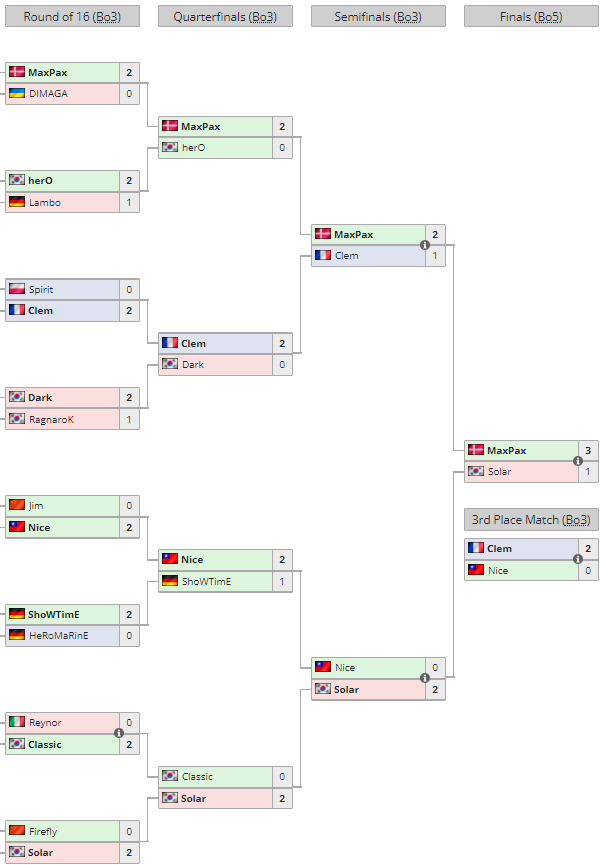 *****
Korean StarCraft League #11 (Partial bracket shown)