The 2022/23 ESL Pro Tour - The Road to Katowice
by: Wax
The 2022/23 season of the ESL Pro Tour is nearing its end, with less than two weeks remaining until the World Champion is crowned at
IEM Katowice 2023
.
Let's retread over the path that brought us here, and remember the major events that marked the twelfth year of competitive StarCraft II.
Foreword: The Return to live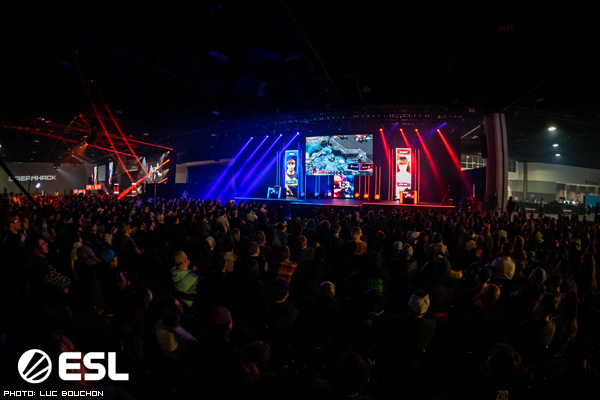 The single most important thread running through the 2022/23 season was the return to live, 'offline' tournament play. After two years of primarily online play during the height of the COVID-19 pandemic, nearly every major competition returned to live play in 2022.
The most obvious impact of this change could be seen at
DreamHack: Atlanta
, which was energized by the
biggest live crowds
since BlizzCon 2019. It was also quite welcome when Maru finally won the G5L trophy and a
full capacity studio of fans was there to congratulate him
. But it wasn't all hearing the crowd cheer loudly—the unique joy of
HomeStory Cup's caster couch
, the
frenemy antics
of Maru and ByuN at
TSL9
, and herO's
impromptu signing/selfie session in Atlanta
were also made possible because of the return to live play.
As unfortunate as it was, the pandemic era did change the scene in a couple of significant ways. Major online competitions—which had become almost completely outmoded by the end of Wings of Liberty—made a comeback as audiences and organizers realized there was still an appetite for them. Team Liquid Starleague was revived as an online-only tournament, and it eventually made its way back to live.
King of Battles
was an entirely new tournament that started during the pandemic, and has stuck around as one of the most entertaining online tournaments in the scene.
In a similar vein, the pandemic caused a major expansion of the online-only regional qualifiers in DreamHack Masters, elevating them significantly in stature. Rather than reverting to an offline-centric system where prize money is concentrated in the season finals, the regional qualifiers have remained as a larger, more integral part of the circuit.
IEM Katowice 2022 - Serral Wins the World Championship at Last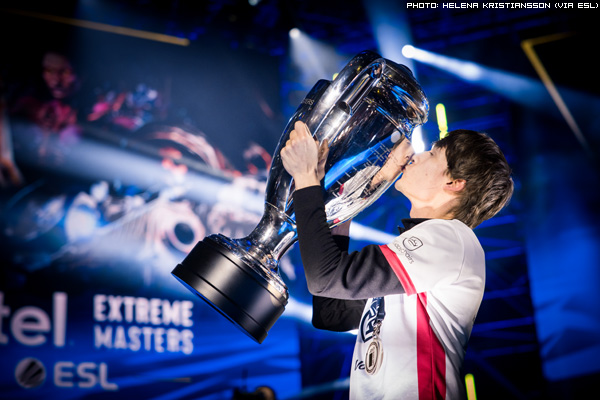 The natural place to start this season's recap is at the ending of the last one. The 2021/22 ESL Pro Tour concluded with
Serral
finally lifting the iconic engraved trophy at
IEM Katowice 2022
.
The Finnish Phenom had already won the BlizzCon Global Championship in 2018, and since then, he had racked up nearly twenty championships in major tournaments. With no desire to commit to a full length season of GSL Code S, that left the IEM World Championship as the last major goal to strive toward.
It proved to be quite elusive. Even as Serral continued to be revered by his peers as a perennial title favorite, the StarCraft gods seemed to conspire against him every Katowice. In 2019, he was knocked out by soO who was in the midst of THE greatest underdog run of all time. In 2020, he lost to Zest who unveiled a new, meta-defining Glaive-Adept opener at the tournament. In 2021, he bowed out to Clem, perhaps the only player in the world who had an advantage against him at that time (everyone else was 50/50 at best).
2022 almost foiled Serral as well. In the grand finals, Serral blew an early 2-0 lead to fall behind 2-3 against long-time rival
Reynor
. While Serral evened up the map score to force a game seven, he appeared doomed to another loss after Reynor took an in-game lead on the final map. However, Serral showed incredible composure and patience to stay in the game, and he eventually forced the final GG with his tech advantage.
Thus, at the end of the 2021/22 EPT season, the landscape of StarCraft II looked very similar to how it had been at the end of WCS 2018: Serral was on the top of the world, with everyone else looking to take him down.
Creator Reinvents Himself in Code S Season 1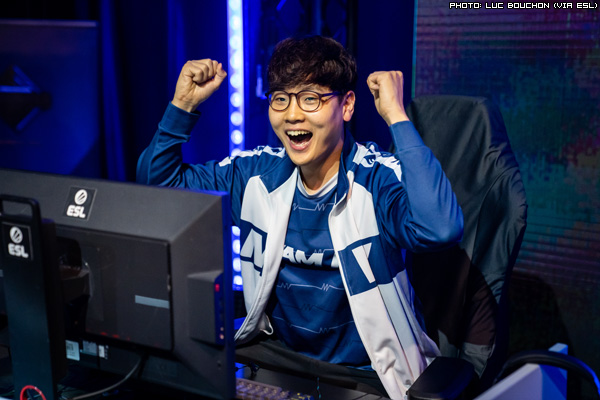 For all of Blizzard's obsession with redemption arcs in their games, they can't match the drama of what happens in their esports. Headed into 2022,
Creator
was seen as a fallen prodigy, a player who had squandered their potential. After winning
TSL4
and
WCS Korea
(a much older version) as a 17-year-old in 2012, Creator's career had taken jarring nosedive. Far from staying a championship contender, Creator soon became someone who couldn't even regularly qualify for GSL Code S.
The turnaround was almost as abrupt as the fall. Creator had enjoyed a minor revival toward the end of 2021, and some fans cautiously predicted improved results in 2022. But no one expected him to go from first-round fodder in the GSL to grand finalist in the span of a single season.
Season 1 of Code S
started with Maru's G5L being the main story, but it quickly became all about Creator. Beating all the odds, expectations, and former Jin Air teammates named "Cho" (Maru and Trap), Creator earned a miraculous grand final berth.
Alas, Creator didn't get to join Illidan and Sylvanas in heaven (I assume that's what happened to them; I didn't play World of Warcraft past 2009). In a cruel twist of fate, his grand finals opponent was his polar opposite:
Rogue
, the ultimate winner and overachiever. While it would have been poetic if Creator had cleansed his reputation for choking by taking down perhaps the greatest clutch player of all time, the infamous dream-crusher had to take his due. Creator's tale ended just short of a happy ending, with Rogue winning 4-2 in the finals.
Still, on the whole, 2022 turned into a hugely positive year for Creator. While he didn't reach the finals again, he continued to play at a much higher level (notably reaching the top four of DH Valencia). He played a crucial part in Team NV's 2nd place finish in WTL Summer, and combined with his solo results, it was enough to earn himself a car. No, I'm not kidding:
Team NV straight-up bought him a car
as a reward.
Restored to Glory: The Rise of herO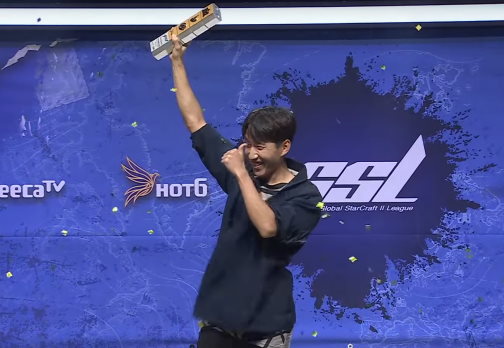 Creator's Code S Season 1 run had been the best comeback stories in years, but somehow it was topped the very next season. In
Season 2
of the GSL,
herO
made history by becoming the first ever military-returnee to win Code S.
For the longest time, prospects had been grim for Korean players returning to the competitive scene after their 18-20 months of mandatory military service. Players such as TaeJa, MMA, and Leenock were once among the best in the world, but they could not scrub off the rust when they attempted their comebacks.
Things started to change in the 2020's, with players such as Armani, Dream, and DongRaeGu reaching the semifinals, and ByuN winning the championship in the 'tier 2' major of ASUS ROG Online. Yet, even as their achievements were celebrated, there still seemed to be a ceiling to their success. Sure, with some bracket luck and inspired play, the Code S top four wasn't out of the question. But to actually win a championship, when truly elite players like Dark, Rogue, and Maru stood in the way? That still felt nigh impossible.
In Code S Season 2, herO shattered that last remaining barrier. The group stages and playoffs saw him play at the highest level of any returnee yet, and he marched into the grand finals after a very convincing run. However, he seemed destined to meet the same end as Creator, as his grand finals opponent was tournament favorite Maru. herO's only loss in a near-flawless run had come against Maru in the group stage, and the popular prediction was that Maru would beat him again in the finals. Instead, in a twist ending on the order of
Polt 4-0 MMA
or
Seed 4-1 MC
,
herO defeated Maru 4-1
to win the championship.
If the prior returnee runs had been tinged with a bit of an
"aww, that's nice"
feel, this win came with a whole lot of
"holy s***, this is for real???"
By beating a strong favorite in Maru by such a convincing scoreline, herO removed all conditionality from his win. He had fully, unquestionably, and emphatically redefined what was possible for military returnees.
Out-Zerging the Zergs: "herO style" PvZ
I can't talk about herO's rise without mentioning the "herO style" of Protoss vs Zerg that dominated the match-up for several months.
Balance patches and map changes have spawned countless new strategies over the years, but this particular style of PvZ might have been the most innovative one I've ever seen. In the abstract, it didn't seem that novel: Start with Oracles, skip Robotics tech, and go directly into Blink-Stalkers. Yet, when progamer-level execution and resource optimization were applied, bypassing Robo tech ended up having huge repercussions. Protoss players were able to pressure Zergs almost non-stop throughout the early and mid-game, expand faster and more often than the Zergs, and eventually 'out-Zerg' them with a flood of cheap Gateway units. Rarely, over the course of StarCraft II, had we seen a faction pull off such a stark role-reversal.
As with all strategies, players eventually adapted (remember, even Bisu's fabled "revolution" in Brood War was countered in the end). Zergs developed blind counters, struck the right balance between Drones and army units, figured out the correct positioning for their units at each point in time, and made all the other adjustments needed to turn a once novel strategy into just another strategy. herO style is far from dead, but it's now part of the larger Protoss corpus—it's no longer the meta-defining strategy it once was.
Still, for a few months in the spring, it was delightful to see that StarCraft II could be so dynamic after so many years.
GSL Farewells: Rogue, Zest, Trap, Artosis
While 2022 gave us inspiring comebacks in the GSL, it was also a brutal year for retirements in the Korean scene. Military service swept away Rogue, Zest, and Trap in the summer months, leaving the GSL depleted at the highest tier of play.
Trap
was the unsung hero among the conscripts. By Korean fan consensus, he had never won a 'tier-1' championship, only winning online DHM events and GSL Super Tournaments. Yet, he had taken down elite players in those tournaments, and his victories were extremely important to Protoss at the time. 2019-2020 were dark days indeed for the Protoss faction, and Trap was often the only player giving them a shred of credibility at the championship level. Having passed the baton on to herO, Trap quietly departed for the military after Code S Season 2.
As for
Zest
, he left a more widely celebrated legacy—few would leave the legendary Protoss off their lists of top 10 players of all time. Zest was the definite #1 Protoss for stretches of Heart of the Swarm, and at times, he was also the #1 player in the world. While his consistency waned in Legacy of the Void, he remained an incredibly dangerous big-match player who went to the finals of many major events. While he fell short of the championship at IEM Katowice 2020 and 2021, his back-to-back finals runs are a rare feat shared only with Reynor. His three IEM World Championship finals appearances (1 win, 2 losses) is a record that he holds alone.
Military service had actually loomed over Zest since 2021, but the summons never came. With the sword hanging over his neck, Zest put on a spectacular farewell tour, even reaching the grand finals of IEM Katowice 2021. By 2022, however, he seemed to have accepted that his time was up, and he went quietly into military service after a RO20 finish in Code S Season 2.
The player to leave the biggest void after departing was undoubtedly
Rogue
. With four Code S titles to his name, and as a three-time winner of world championship-class events (2x IEM and 1x BlizzCon), Rogue built a very strong case to be called the greatest player of all time.
He earned a reputation as one of the most confounding players as well. Consistency was never his strong suit, and he failed to play up to his reputation in multiple tournaments. But in those moments when fans foolishly began to doubt his abilities, he would invariably come up with another legacy-affirming championship in a major tournament. He even won a Code S championship on the way out, winning 2022's Season 1 before joining his peers in retirement after Season 2.
2022 also saw the departure of another 'Korean' legend in his own right: long-time GSL English caster

Artosis
. Together with his casting partner Tasteless, Artosis had punctuated many of the most memorable moments in StarCraft II history with his voice. For many fans, Tastosis' over-the-top calls and inimitable chemistry came to be as integral a part of the GSL as the gameplay itself.
After casting GSL for thirteen years since its very first tournament in 2010, Artosis decided to
move to Canada due to his growing family and career prospects
. While it's too early to say what the future holds for Artosis—there appears to be some hope of doing an online cast for AfreecaTV—the age of Tastosis in the GSL may have come to an end.
Summer of Serral (sort of): Victories at HomeStory Cup and TSL9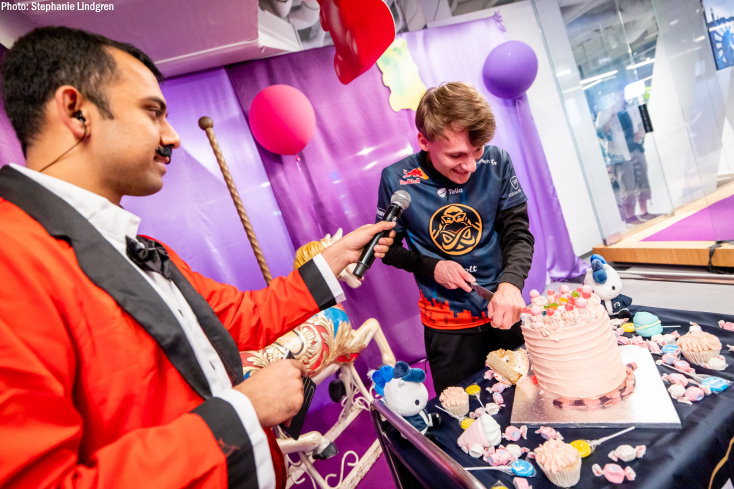 On the international front, the 2022/23 season got off to a shocking start as
Serral
was eliminated in the top six of
DreamHack Europe
(suffering a 2-3 loss to HeroMarine in the lower bracket). With only the top four players from the EU regional earning seeded spots and paid flights to
DreamHack: Valencia
, Serral made the even more shocking decision to not participate in the tournament at all (despite being a near lock to make it through the open bracket). Valencia ended up being a supremely exciting tournament despite Serral's absence, with Dark winning the title in a nail-biting, seven game series with Maru in the grand finals. Still, I was disappointed to see Serral miss out on his first 'title defense.'
The Finnish Phenom didn't leave me hanging for too long, however, as he roared back by winning the next two major tournaments of the summer: HomeStory Cup XXI and TeamLiquid Starleague 9.
Early signs were worrying for Serral at
HSC XXI
, as he gave up upsets to both GuMiho and ShoWTimE in the group stage. He finished third place in his group, and was put in the rather unfamiliar position of starting the playoffs in the losers' bracket. However, he displayed true, world champion-class resolve once he was on his last life, and ran the entire losers' bracket gauntlet to win the championship.
TSL9
was a more typical Serral story. He looked to be in top form throughout the tournament (only facing danger in ZvZ), tearing through the bracket until he had only one opponent left in the form of Maru. Regrettably, the dream-match was once again a dud, and Serral went on to win in a 4-1 stomp.
Thus, halfway through the 2022/23 season, it didn't seem the status quo had changed too much from IEM Katowice 2022. Despite stumbling out of the gates, Serral had hit his stride and was sprinting ahead of the pack. However, by the end of the year, things would look very, very different.
Foreigner House Reopens, Reynor Goes Back to Korea
Before we were rudely interrupted by the global pandemic, Korea had been turning into a true international hub for StarCraft II. Thanks to NoRegret's 'foreigner house,' high-level international players were regularly traveling to Korea to train and challenge themselves in the GSL. This ended up benefitting the non-Korean scene in a huge way, with players like SpeCial and Scarlett able to achieve unprecedented success thanks to training in Korea. It was a boon for the viewers as well, allowing the GSL to fulfill the promise of "global" competition in its name.
2022 saw things start to return to a pre-pandemic state as players began to travel to Korea once more. It wasn't surprising to see long-time Koreaphiles Scarlett and Astrea re-entered the fray, but the highlight was
Reynor's
second GSL campaign in
Code S Season 3
.
Long ago in 2018
, Reynor made his first appearance in the GSL as a 16-year-old prodigy, and he ended up putting the world on notice by beating Classic in the RO32 and even giving Maru a run for his money in the RO16. Reynor returned four years later with an IEM World Championship in hand, and a realistic chance of making history by becoming the first ever foreigner to win Code S.
However, things did not work out as hoped for Reynor (though it went perfectly for Korean elitists on TL.net), as the Italian invader was unceremoniously hurled out in the first round by Bunny and DongRaeGu. For all its meme-ification in SC2 discourse, "Code S preparation" turned out to be very real.
Though Reynor's quest came to an anticlimactic end, it injected a lot of excitement into the scene. Even, HeroMarine, who I wouldn't have expected to try his hand at GSL,
said he wanted to try his hand
at the GSL. Reynor may have planted the seed for one of the more exciting developments of 2023—who will we see follow him and make the pilgrimage?
A Curse Lifted: Maru Wins the G5L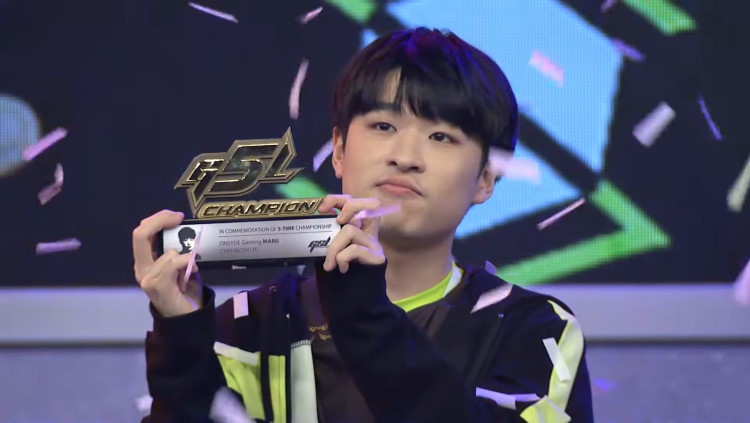 With Creator's rebirth in Season 1 and herO's post-military championship in Season 2, it had already been a remarkable year for GSL Code S. But 2022 had one more gift left for the fans, as
Season 3
gave way to what might been the most memorable moment of all:
Maru
finally winning the G5L.
Back in early 2019, it seemed like a foregone conclusion that Maru would eventually win StarCraft's most elusive trophy. He had just won an unfathomable
four
Code S tournaments in a row, and it didn't seem like anyone could get between him and a legendary fifth title. However, Mvp's legacy would remain out of his hands for over three years. In that time, Maru made it to three Code S championships, and each time his hopes were dashed. His loss to herO in 2022's Season 2 was the one that made the
G5L feel truly cursed
. If he couldn't win it against a military returnee—the most disadvantaged class of player in StarCraft II—was it possible to win it at all?
But after so many trials and disappointments, Maru finally caught a break in Season 3. He drew his most outmatched finals opponent yet in the form of RagnaroK, and he sealed the deal with a one-sided 4-0 victory (note: RagnaroK's gradual improvement to become a Code S finalist would have been one of the biggest stories in any other year of the GSL, but 2022 was so crazy that it's my 5th most interesting story at best).
Maru had already established himself as the
greatest GSL player ever
, and winning the G5L made that title even more unassailable. Domestically, there's nothing else for Maru to achieve: all that's left for him is to dispel a different kind of curse and finally win IEM Katowice.
DreamHack Regionals Rundown: SpeCial's Reign Ends, MeomaiKa's Begins(?), Clem Wins the E5L
Latin America:
In a purely local context,
Cham's
first place finish in DreamHack Masters: Latin America (Atlanta) was an even more explosive bombshell Creator and herO's GSL runs combined.
SpeCial
had reigned over his fief with unprecedented dominance, winning eight out of eight LATAM regionals in the EPT system. Adding in the old WCS Challenger/Copa America events, the direct predecessors to the EPT/DHM regionals, that streak ballooned to sixteen tournaments in a row over the span of five years. By defeating SpeCial in the Atlanta regional, Cham ended a reign of regional dominance that we will never see again.
Oceania & Rest of Asia:
With previous regional powerhouse Probe winding down his activities,
MeomaikA
stepped into the gap and became the new top dog in OCE/Rest of Asia. Previously best known for
scoring an insane 2-0 upset over Maru
in the group stages of
WESG 2018
, MeomaikA improved his all-around game to win both OCE regionals of the 2022/23 circuit. Unfortunately, visa issues have forced him to forfeit his spot at IEM Katowice 2023, with TeebuL taking his place instead.
Europe:
Clem
continued to be a continental colossus in 2022, winning both EU regional titles (defeating Reynor 4-3 in both grand finals). This wasn't much of a surprise—for all his struggles in international play, Clem has proven himself to be equal (or better) than Reynor and Serral when it comes to the DreamHack regionals. With those two added wins, Clem achieved a total of five European championships under the DHM system. While ESL didn't prepare anything special for this milestone, I'm giving Clem the unofficial title of "E5L" winner for his accomplishment.
North America:
North America also produced a back-to-back champion in the form of
Neeb
. The twist here is that Neeb won the Atlanta regional
after
starting his semester as a full-time university student. At the time, he was only a few weeks into being a full-time student, so it will be interesting to see how well he balances university and StarCraft going forward. We've seen other NA student-players like Semper and JonSnow maintain a high level of play in the past, so perhaps the greatest NA player of all time could do the same.
China:
The Chinese regional didn't serve up any major surprises, as
Oliveira/TIME
won both seasons in a row. The 2021/22 season had actually seen Olivera's iron grip over the region loosen for a second—he was primed to go on a SpeCial-like streak, but suffered an almost unthinkable defeat to Cyan during the Winter regional. Perhaps that was a wake-up call for Oliveira, as he won both 2022 tournaments without much trouble.
Taiwan/Japan/Macau/Hong Kong:
Taiwan/Japan/Macau/Hong Kong delivered the
most
predictable results out of all the regions, with the Nice-Has power duo splitting the two championships on the year. Not only that, but the 3rd-4th place players were identical in both seasons as well, with ButAlways and Rex taking those spots.
The Home Stretch - Wide Open Field at Katowice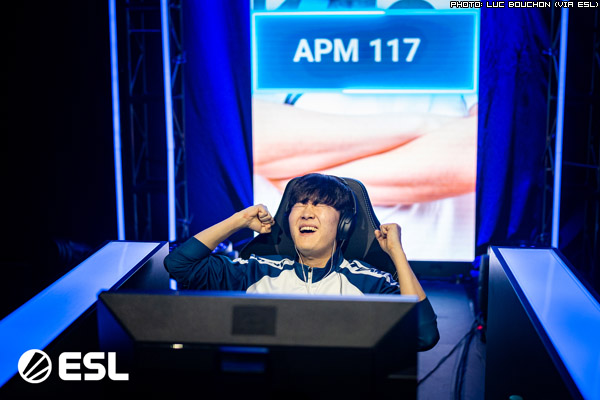 Serral may have looked dominant during the summer, but the final flurry of tournaments before Katowice hurled the World Championship picture back into chaos. November and December saw three tournaments condensed into just a few weeks, and each successive event made it seem like the field of title contenders was wider than it had been in years.
First up was
DreamHack: Atlanta
in late November, where
Bunny
had an incredible breakout tournament. After getting extremely unlucky in the first half of the year where he suffered a wrist injury and COVID infection back-to-back, Bunny came up with the best tournament run of his life in Atlanta. He scored a massive 3-1 upset over
Serral
in the semifinals, and then went up 3-1 against
herO
in the grand finals. While he had to settle for runner-up thanks to herO's massively clutch performance, it announced Bunny's arrival as a championship caliber player.
Then,
GSL Super Tournament 2
saw
Solar
shed his reputation as a choker in major tournaments to win his first championship in years. He did this in impressive fashion, going through
ByuN
(3-1) and then
Dark
(4-3) in the last two rounds. Solar had always been capable of playing on a championship-level in any given game—his problem was maintaining that quality of play when the lights shone brightest. While there will be even greater pressure to overcome at IEM Katowice, Solar showed that he has the potential to overcome it.
Not only that, but the Super Tournament also featured the major upset of ByuN beating Maru 3-1. It felt like a turning point for both players, with Maru starting to lose his aura of invincibility in Tvt, while ByuN made huge progress in overcoming his mentality issues in offline matches.
Finally, there was
HomeStory Cup XXII
, the penultimate event of the 2022/23 EPT Season. There,
Reynor
reminded everyone that he's
always
a threat to win a tournament, even after a relatively quiet year compared to some of his past campaigns. The Italian Zerg hedged expectations early on by saying he hadn't been able to practice much, but it didn't stop him from winning the tournament with a lossless match record (9 wins and 2 draws).
Second through fourth place went to
Astrea
,
ByuN
and
Zoun
, respectively, with all three players putting in great performances that showed the championship picture is wide open. Both ByuN and Zoun advanced through the bracket at the expense of Serral, and in turn, Astrea reached the finals after beating the two Koreans.
That brings me to my final observation about the 2022/23 EPT Season, the one that's most pertinent to IEM Katowice: professional StarCraft II hasn't felt this competitive in
years
.
After the unusually top-heavy stretch of 2018-2020, things have finally come back to normal. Heck, I'm even starting to believe that we've overcorrected, and we're entering a phase of abnormal parity.
Of course, I have to qualify such bold claims by pointing out that world championship-class events are different from all others. The truly elite players always seem to show a level of preparedness, focus, and composure that sets them apart from their peers, which allows them to arrive in the latter rounds time and time again. There's a reason why a player like Rogue could look so beatable in the RO32 of the GSL, but also seem invincible at IEM Katowice.
And still, with so many players reaching such a high level of play at once, I'm hopeful that this will be the most exciting World Championship yet. The possibility of a run like soO at Katowice 2019—a star-crossed veteran going on the run of his life, or sOs at BlizzCon 2013—a rising star suddenly going supernova, seems higher than ever.
It's been a remarkable year for StarCraft II. I hope it reaches an even more remarkable conclusion.
---
Credits and acknowledgements

Writer: Wax
Stats: Aligulac.com & Liquipedia
Images: ESL, AfreecaTV, Team Liquid