DreamHack StarCraft 2 Masters: Winter
Group Stages
by Wax
The final DreamHack Masters Season of 2020 is set to begin!
This season may bring us some of the fiercest competition yet, with the Masters Championship at IEM Katowice 2021 now looming over the horizon. While there are still ESL Weekly Cups remaining, while there's still a "To be announced" EPT global event in January, and while there may still be some 3rd party tournaments to come, this is still a unique chance for players to earn a big chunk of
ESL Pro Tour points
in one go (and, let's face it, only a few non-Korean players can really earn points at a global event).
Europe, in particular, seems like it will feature a bloody frenzy for points, as it's paramount for mid-ranked players to perform well in this tournament if they're to secure a spot at IEM Katowice (reminder: the new EPT system awards IEM Katowice spots
per-region
, so a player's point ranking
inside
their region is what matters, not their overall rank).

EPT Point Standings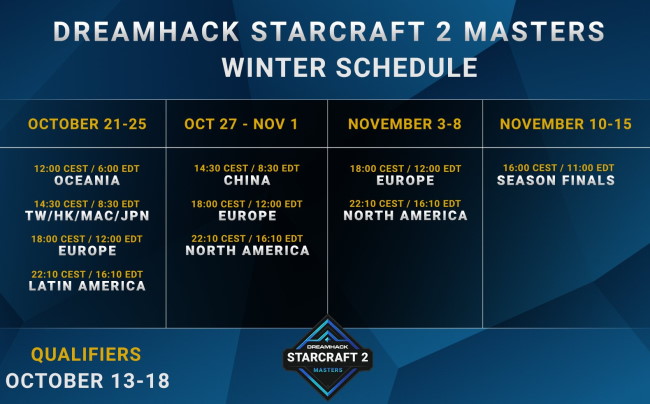 DreamHack StarCraft 2 Masters 2020: Winter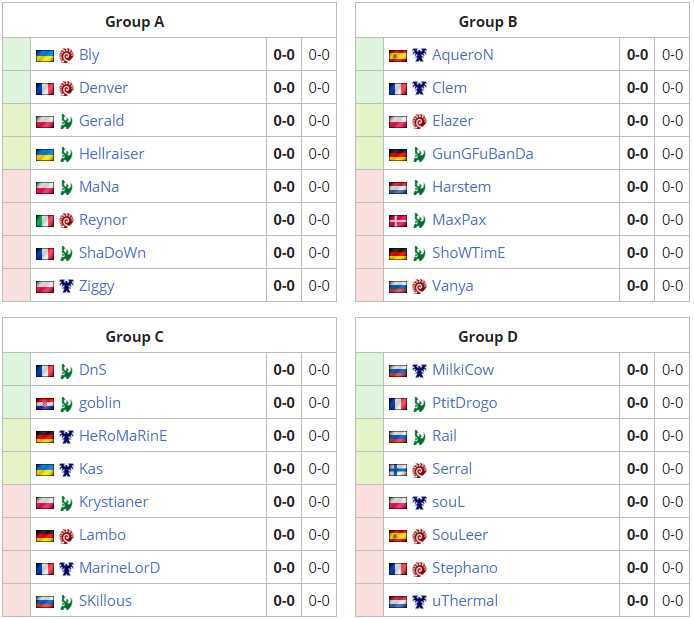 *Top four from each group advance to double-elimination playoffs
Already, it seems inevitable that we're going to have some intense, do-or-die matches for EPT points in the playoffs. Europe may be the deepest SC2 region aside from Korea, but only seven players can earn spots at IEM Katowice 2021. The current top seven is as follows: Reynor, Serral, Clem, HeroMarine, ShowTimE, uThermal, and MaNa/PtitDrogo (tie).
While it seems safe to say the top three players are secure in their spots, the history of European competition tells us just about anything could happen further down the rankings. Remember
WCS Montreal 2018
, and that desperate five-way BlizzCon race between Nerchio, Lambo, uThermal, Reynor, and Elazer?
Given the remaining ESL Open Cups and the potential for third party events that award points (a winter HomeStory Cup has been a fixture of competitive SC2 for a while now), the standings at the end of this season of DH Europe won't have that same sense of finality. But for now, everyone has reason to be hopeful, and think that they'll be the one making a miracle run and soaring up the rankings.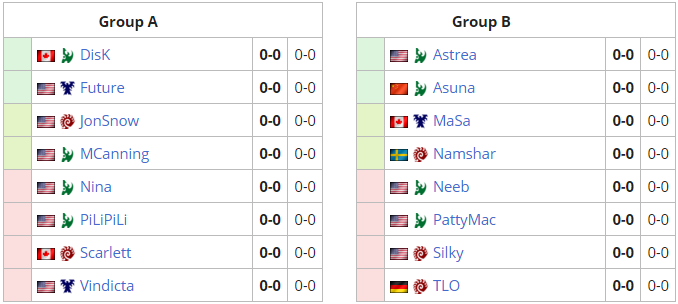 *Top four from each group advance to double-elimination playoffs
In contrast to Europe, the North American looks like it's almost a wrap. Neeb, Astrea, and Scarlett are cruising their way toward their region's three IEM Katowice spots, with Future and Nina having a very narrow chance of disrupting the proceedings. Still, the difference between a direct seed to the group stage (RO24) and having to survive the play-ins (RO36) is substantial, so there will still be a competitive race to avoid third place in the NA standings going forward.

*Top two from each group advance to double-elimination playoffs
The stakes are pretty simple in Latin America. SpeCial is locked in as the #1 seed with a huge surplus of points, leaving Kelazhur and Cham to contend for the region's other spot at IEM. Last season, Cham knocked Kelazhur out of LATAM's #2 spot for the first time in over a year, and if he can repeat that feat, he'll probably be the one headed to Poland (ESL's plans about live competition are pending).

*Top two from each group advance to double-elimination playoffs
Similar to Latin America, China receives two spots at IEM Katowice, and this race is all about who takes second place. TIME is virtually locked in at first place—in order for him to be supplanted, another player would have to win this season of Masters China, AND win a presently non-existant third-party tournament on top of that.
Unlike LATAM, however, China doesn't have the same three players finishing on the medal stand in every single tournament, so there's actually a broad range of possibilities in terms of who gets second place. Cyan and Jieshi trail TIME at the moment, but they could easily be supplanted. Weirdly enough, China might be the region where the small number of points available in the ESL Weekly Cups could make a huge difference. The five points from placing runner-up? That could very well decide things in the end.

*Top two from each group advance to double-elimination playoffs
We can probably call the race here, even without knowing the details of the remaining EPT/third-party events: Has and Nice are going to be representing Taiwan at IEM Katowice. However, if a bookie somewhere is willing to give me 1,000,000,000 to 1 odds on Rex winning this season of Masters Taiwan, HomeStory Cup 21, and the next ten ESL Open NA Cups to reach IEM Katowice, I'll take that bet.

*Top two from each group advance to double-elimination playoffs
With just a single IEM Katowice spot up for grabs (into the play-ins, not even the main group stage), OCE is the smallest EPT region. But in a certain sense, that also means the stakes are the highest in this competition. Probe has a tenuous grip on the #1 spot for now, but fans of
drama
will surely be cheering for United Kingdom/New Zealand dual-citizen RiSky to come out on top and stoke the protectionist flames. Seither can also claim the IEM ticket with a first place finish—given that he's won WCS Challenger OCE tournaments before, it wouldn't be a particularly surprising result.
---