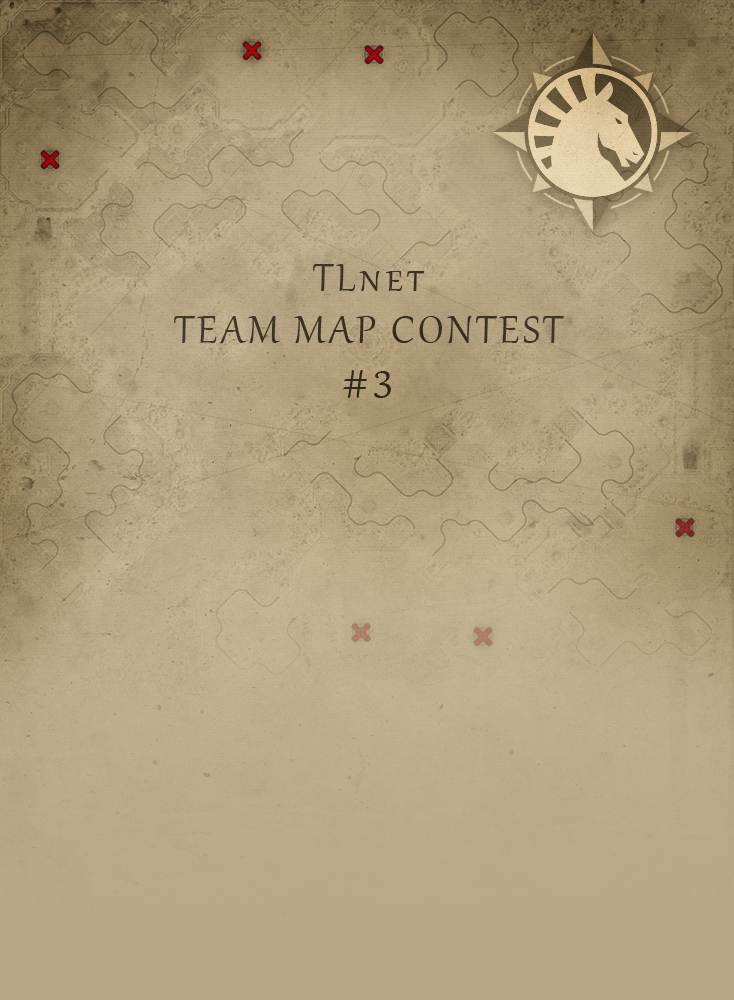 All good things must come to an end, and that is especially true for TLTMC #3. We saw a lot of great maps submitted and we're sure we'll see plenty of the non-winners re-submitted with small changes in the future. So keep churning. We don't have any other contests to announce at the moment but keep making awesome maps, as we expect to be back!
This is, however, the end for this contest and it's time to announce the winners. Congratulations to KillerSmile, CharactR, and Timmay for taking home their respective categories and $500 per map!
2v2 Winner
Reclamation
Created By: KillerSmile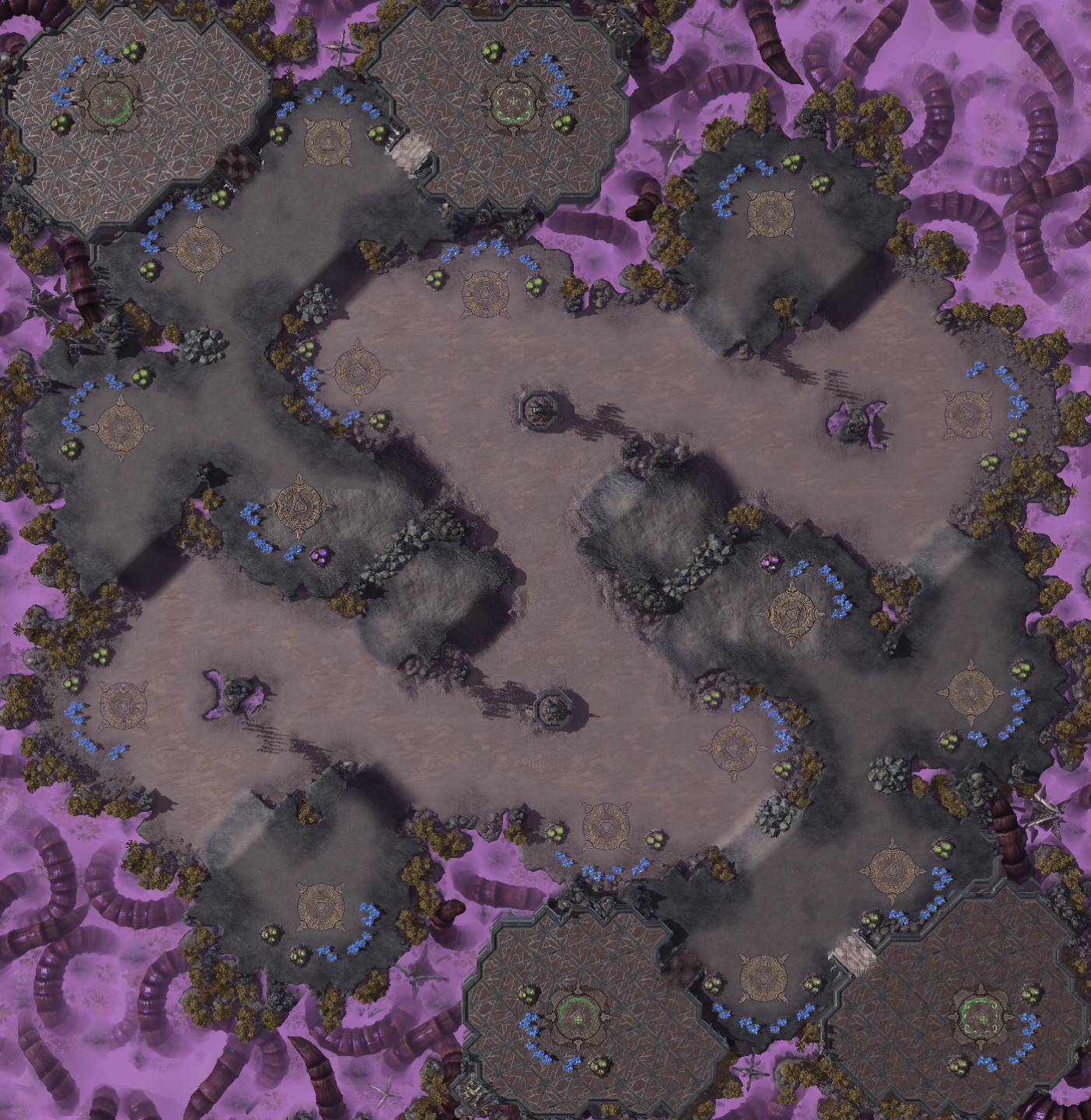 Mapmakers description:
A standard 2v2 map, where players have their own main, but join forces in the natural behind destructible rocks. One of the forward bases has a rich geyser. The long rock next to it is key to take control of the map.
+ Show Spoiler [Full results] +
1. Reclamation
2. Oratorio
3. Hexagone
4. Burning Bridges
5. Jacob's Summit
3v3 Winner
Sandstorm
Created By: CharactR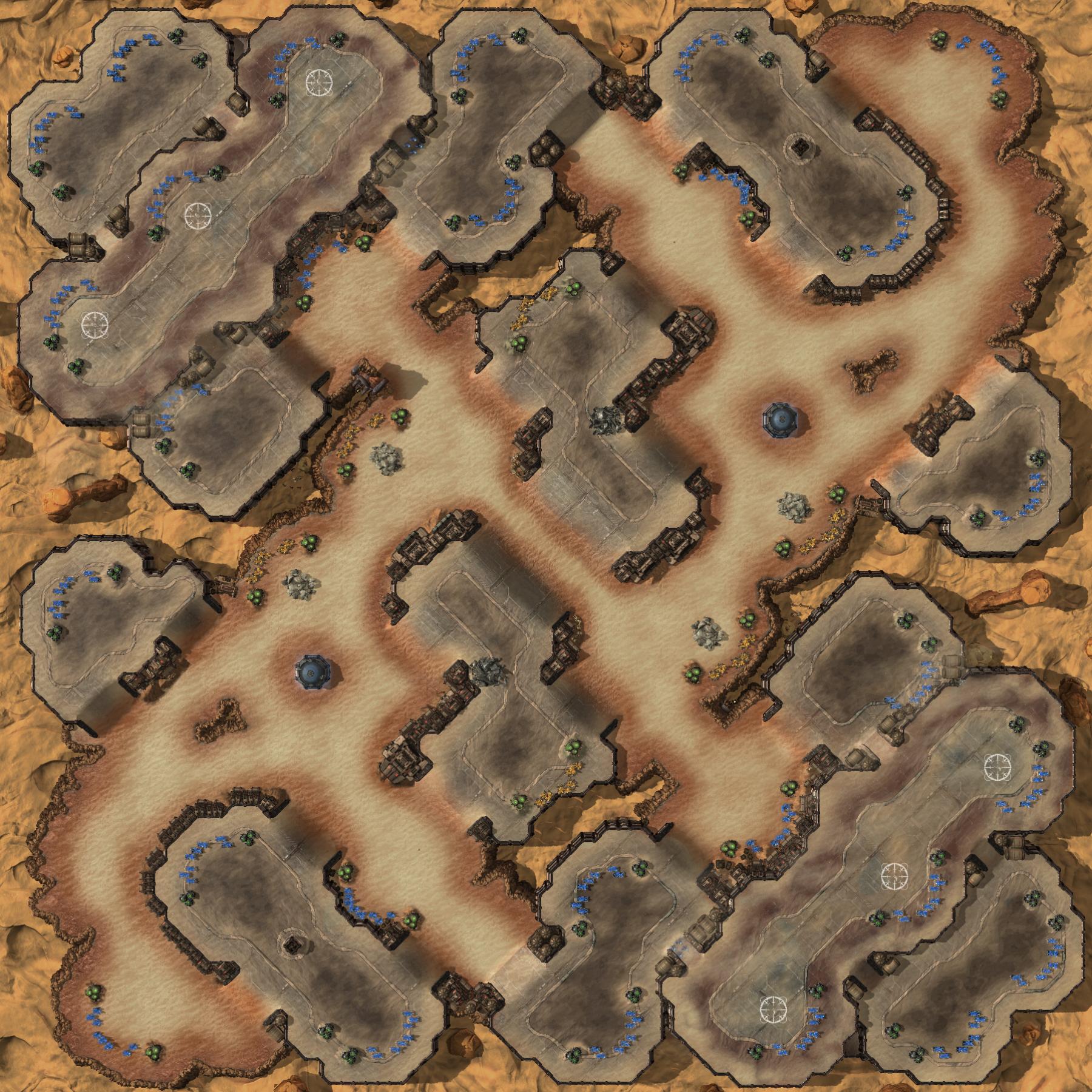 Mapmakers description:
I don't like sand. It's coarse, and rough, and irritating, and it gets everywhere.
+ Show Spoiler [Full results] +
1. Sandstorm
2. Descent
3. Imperial Mine
4. Mountain Pass
5. Forgotten Grove
4v4 Winner
Brass Devil
Created By: Timmay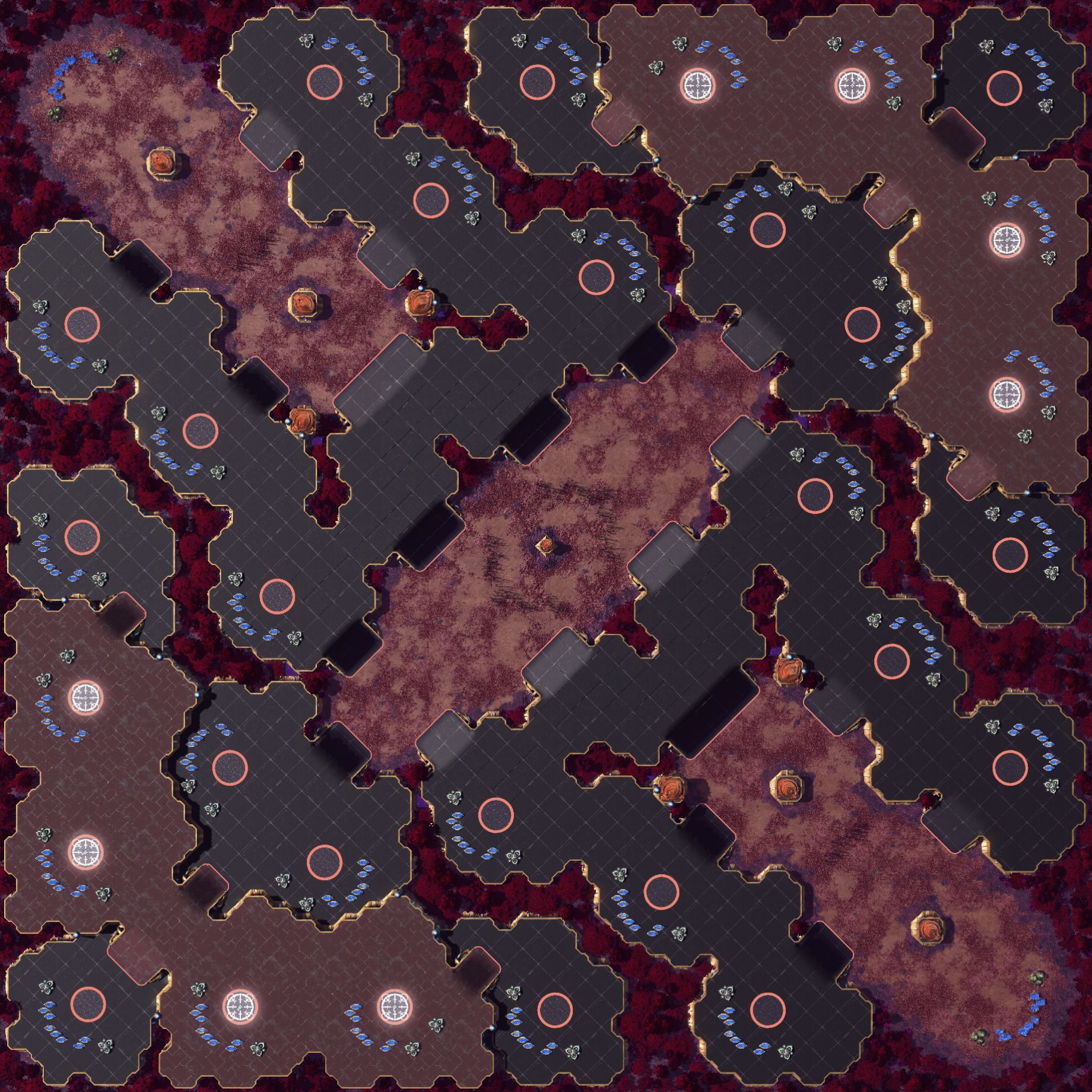 Mapmakers description:
There are three in-base naturals and two normal naturals.
+ Show Spoiler [Full results] +
1. Brass Devil
2. Resurrection Hub
3. Lexiphanicism
4. Enigma
5. Thermal