Code S Semifinals: Dark vs. Classic
Wednesday, Apr 03 9:30am GMT (GMT+00:00)
by Wax
It's a pity that we spent so much of 2018 wishing for a Serral vs Maru rivalry that never materialized while the two greatest frenemies in StarCraft II were beating the crap out of each other. Former SK Telecom teammates
Classic
and
Dark
faced in five major playoff matches in 2018, and they made no effort to hide their disdain for each other.
Said Serral, of Maru
:
"Well personally, I hate the rivalry narrative. Personally, I'm not a fan of it and I try to dodge it, but I guess that's what people want."
Said Classic, of Dark
:
"You know, if you keep running into someone, you should feel happy to see them. I'm not glad at all. Every time I run into him, I hate to see his face."
It all started back in 2016 when Dark was having a peculiarly
selfish season,
winning barely over 50% of his games for SKT in Proleague while he casually won championships and beat up on his teammates in individual leagues. That included crushing Classic in two SSL tournaments, and the relationship has only soured ever since. The two have continued to face each other in high stakes matches over the years, and their trash-talk has evolved along the way. What started as Dark gently poking at Classic for being a 'grandfather' turned into Classic calling Dark a bad human being for lying about buying teammates a meal after a team-kill, which escalated into Dark spending all of 2018 telling Classic to **** off to the army already.
Hajinsun recorded the latest salvo between the two as they headed into this semifinal match.
Hajin: Who do you think will reach the semifinals?
Dark: I think Rogue will advance, but I'm going to be cheering for Classic.
Hajin: Do you mean ZvP is better for you?
Dark: No, I haven't lost to Classic in the semifinals ever. (Dark lost their LATEST head-to-head match in the Super Tournament II semifinals)
To which
Classic responded
:
Classic: I think Dark is far below Rogue, so from my point of view, I've already reached the finals.
All this makes you wonder why I called these two players 'frenemies' earlier when it seems like they're just straight-up deadly foes. First off, it's hard for Korean pros to so vocally trash each other unless they have some friendship beneath it. Second, if Classic
truly
despised Dark, he would have brought up Dark's ballooning body weight, a topic more sensitive than match-fixing. So go on and look to soO-FanTaSy or TY-SpeCial for your fanfic friendships—there will be no love lost between Classic and Dark, no matter the outcome, and no matter the means of attaining victory in this match.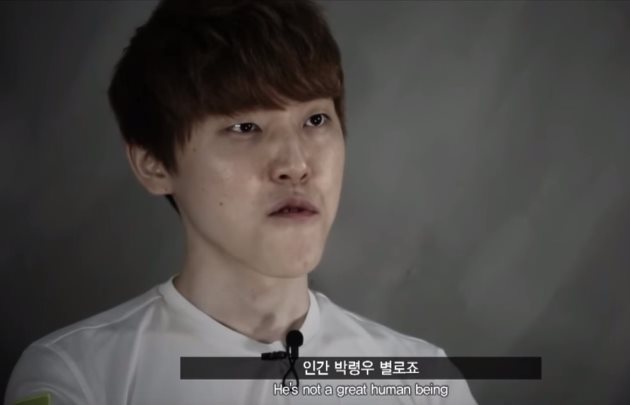 Alright, here's the part where we read off of Aligulac.com so you don't have to. Dark leads Classic
10-4 in all-time offline matches (30-20 map score)
, with Dark leading 3-2 in their high-stakes series from 2018 (WESG, Super Tournaments, Code S, the works!). Dark seems to have the statistical edge in recent form, with a
15–3 ZvP match record (46–26 map score)
during the WCS 2019 cycle, while Classic trails with a
9–4 record in PvZ matches (20–14 map score)
.
Now here's the part where we talk about why none of that may matter. Sure, Dark seems to have the edge in terms of stats, but so did Rogue when he faced Classic in the RO8. However, Classic still managed to defeat Rogue by bringing five completely differently builds in every single game, which nudged him to a narrow 3-2 victory. Some of his galaxy-brain strategies backfired completely, like an Archon-Immortal drop with proxied Shield Batteries where the Batteries were discovered and destroyed before they could achieve anything. And yeah, he was also totally destroyed by Rogue in the late-game when he tried to safely snowball a mid-game advantage. But some of his stratagems caught Rogue completely off guard, like a delayed three-Templar drop which crippled the Zerg economy at a crucial timing. And, of course, we had to gawk in awe/horror at Classic's game one cannon rush, where he looked like the opponent Zergs fear most:
Has
with an actual ounce of finesse.
On the surface, Dark fits a similar profile as Rogue: an incredible macro player who also possesses an incredible killer-instinct regarding when to go for cheese rushes. Rogue's downfall against Classic may have been his reluctance to go for cheeses at all, which allowed Classic to throw his macro-busting tactics against Rogue in game after game. While Classic could outsmart yet another defensive Zerg, he may fall to a player who is just as devious as him (I will peddle this theory about beating Classic until Zergs stop losing to his Glaive-Adept timings because they started pressing the "R" key 8 seconds too late).

It's all in good fun until someone actually has to go to the army.
Prediction
While Classic expressed some concerns about having shown too many of his build orders against Rogue, I get the feeling that the sane scientist will find a way to develop mix-ups and mind-games based on the information Dark gleaned from the series vs Rogue. Dark could potentially take this series by playing it safe and defensive (Classic only won 3-2 vs Rogue, after all), but I'd like to see him play a mix of macro and all-in strategies to maximize his chance of victory. Also, I'd like to note that Dark dropped a map to a proxy FOUR-GATE RUSH against South Africa's
Drager
at WESG. I don't know how that matters in terms of this match, but I didn't have anywhere else to fit it. Anyway...
Dark 4 -
1 Classic
---