The $400,000 WESG main event continued in Haikou, China, as sixteen players competed in the final group stage with playoff spots on the line.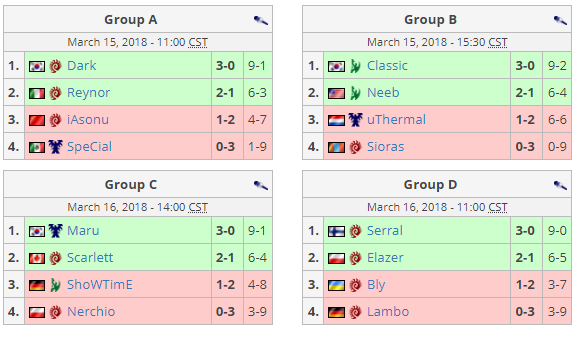 Fifteen-year-old Italian Zerg player

Reynor was the star of the final group stage, adding top foreign Terran

SpeCial to his list of victims in what is turning into his breakout tournament. Meanwhile,

Dark,

Classic, and

Maru upheld Korea's reputation as StarCraft's dominant nation, remaining undefeated in series (18-0 overall) in the tournament.

uThermal came closest to giving the Koreans pause, dragging Classic into a tight, five game series.

The eight-player playoff bracket has been drawn, and the age-old Korea vs foreigners storyline is set to unfold. In bygone years, a Korean sweep of the top three spots would have been a foregone conclusion in an international tournament. The next few days will tell us how much StarCraft has changed—or if it has changed at all.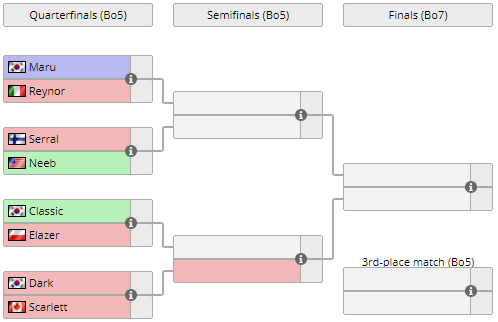 Recap by: Wax