Another full year of World Championship Series is behind us, and it's once again time to celebrate all that was achieved in competitive StarCraft II. Thousands of amazing games played by dozens of amazing players, and we've taken it upon ourselves to try and decide which ones were the very best.

These awards are very much subjective, and we don't expect you—the readers—to agree with everything we say. We do hope, however, that you might take this as an opportunity to think about what you personally value in StarCraft II, and remember what you enjoyed most in 2017.

The TeamLiquid.net writers' panel has cast its votes. We humbly present the 2017 TeamLiquid Awards.
Breakout Player
SpeCial
Also receiving votes: Elazer, Rogue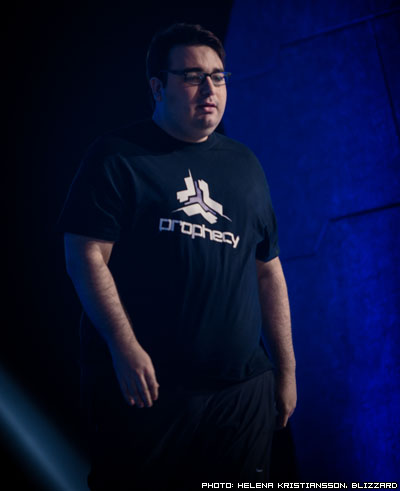 Breakout player was the trickiest category to sort out in this year's Teamliquid Awards. The intention was to acknowledge a new face on the scene, but new faces aren't really a thing in modern StarCraft II. While we didn't have a true rookie to consider, there were players who completely changed how we perceived them. Chief among them was
SpeCial.

Now, SpeCial is far from a new face, but this year was a long-awaited awakening for a player the community thought they knew everything about. SpeCial (formerly known as MajOr) is a veteran of the scene who switched to StarCraft II in 2011. The thing is, despite his experience, he had few significant results to speak of on the international stage. The best player from Latin America simply seemed incapable of making a deep run in an offline tournament, when facing off against the top players from around the world.

Everything changed in 2017.

SpeCial's run started at WCS Austin. He looked unconvincing in the early stages, but he derailed the much-hyped
Serral before barely losing to
Neeb in the semis. It was the first hint that SpeCial was nipping at the heels of the star players he had been vainly chasing his whole career. Following another top eight finish at WCS Jönköping, SpeCial went to WCS Valencia where his victory over Neeb prevented the American Protoss from winning a WCS Circuit grand slam. It was disappointing when SpeCial was swept by
Snute in the very next round, but he had proved he belonged among the best foreigners.

On the other hand, SpeCial enjoyed little success in Korea, his base camp for much of 2017. Korean training had helped him on the WCS Circuit, but his two appearances in Code S ended in Ro32 eliminations. When the WCS Global Finals rolled around, SpeCial seemed destined for a quick exit after being placed into a group containing
Stats and
TY. However, Special overturned the supposedly foregone conclusion, surprising everyone to defeat the two champions and win his group. He notched another win over
Elazer before
soO finally took him out in the semifinals. The 3-0 drubbing may not have been the result SpeCial was hoping for, but finishing in the top four of the biggest tournament of the year was the career-defining achievement that had evaded him for the better part of a decade.

Heading into 2018, SpeCial appears to be one of the few foreigners capable of challenging Neeb's reign. His difficulties in offline events are a thing of the past, and the skill everyone saw is more refined than ever. We thought we knew who SpeCial was, but boy were we wrong. Sometimes all it takes to change the way everyone looks at you, is one year (and perhaps a name change?).

Written by: mizenhauer
Best Map
Ascension to Aiur
Runner-up: Abyssal Reef
The map pool in Legacy of the Void has been a mixed bag. The map pool always seems to include at least one turtle-fiesta like Acolyte, alongside some outdated relic like Catallena that Blizzard dug out of their basement. Still, it's not all bad. 2016's map of the year, New Gettysburg looked gimmicky, but it turned out to be a solid macro map. Abyssal Reef was another step in the right direction. The architecture and terrain may have exploitable at times, but it was the site of many entertaining and memorable games. These maps were worthy of praise, but the best map of 2017 was Ascension to Aiur.

Created by SidianTheBard, Ascension to Aiur has thrilled us with a wide variety of games this year. Its size and carefully implemented expansion paths created macro games that open up with time, in contrast with maps that allow players to turtle up in the worst way. It's a much larger map than Abyssal Reef or Odyssey, but timing attacks were still a viable strategy as well as proxies from all three races. Unlike Abyssal Reef—which had limited viable expansion patterns despite its theoretical range of possibilities—Ascension to Aiur saw players of each race organically selecting different expansions depending on match-ups and the flow of the game.

Ascension to Aiur was the best map for late game ZvP conflicts and a prime hunting ground for Hydra-Bane. Bio and Mech both saw their time in the sun as well as fringe strategies like Lurker-Nydus contains, and even DT blink/Chargelot monstrosities. The distinction of map of the year is not one given lightly, but in this instance it is well deserved. In a year when many new maps floundered and old maps showed how painfully they had aged, Ascension to Aiur gave us everything we could have wanted and more.

Written by: mizenhauer
Strategy of the Year
Hydralisk-Baneling
Runner-up: Mech
As the World Championship Series entered its second season in Legacy of the Void, Blizzard overhauled the game in hopes of making 2017 a year of exciting, dynamic strategies. The rise and fall of Phoenix-Adept, the proliferation of mass Oracles and skytoss play, and the resurgence of mech—2017's strategies may not have been the epitome of "excitement" for every viewer, but they were a were a part of LotV's continued evolution. As Terrans and Protoss armed themselves with a variety of units, Zergs opted for their own, unique approach. And thus Hydra-Bane was born.
When Blizzard tinkered with Zerg's former glass cannon combo to make it slightly tougher, it instantly became the dominant duo in StarCraft II. In fact, the tag team terrors became the favored way to combat both Terran and Protoss in almost every scenario. Your opponent is going skytoss? Hydra-Bane. Chargelot-Archon? Hydra-Bane. Bio? Hydra-Bane. Mech… you get where this is going. Banelings somehow acting as a buffer paired with the absurd DPS pumped out by Hydralisks created an army that packed a punch while also allowing Zerg to remain active and aggressive. If the game couldn't be won at the Lair phase, a painless transition to Hive tech awaited.

There weren't many alternatives. Roach-Ravager just plain sucked. Mutalisks were more afraid of Thors than Rogue was of picking up a dinner check for his fellow pros. Terran raged, Protoss whined, and even Zerg players felt bored—if not a little bit guilty. It was like having your cake, eating it too, then snatching away everyone else's and stuffing your face while they watched.
It already feels like Hydra-Bane has been the standard Zerg strategy forever. It's an adaptable and robust strategy which can be tailored to multiple match-ups. Whether accompanied by Swarm Hosts, Vipers, or Ultralisks, the composition was pervasive throughout the year. In a year in where Tanks, Liberators, Zealots, Vipers and Infestors all got their moments in the spotlight, it was clear which units were the true stars. Hydralisks and Banelings, take your bow.

Written by: mizenhauer
Biggest News Story
StarCraft II Goes Free to Play
Unanimous Vote
StarCraft II died in 2012. It was already long dead when Blizzard held their first WCS Global Finals in 2013. The 2014-2017 editions of WCS were little more than memorials. The ever increasing prize pool was merely a sign of Blizzard's respect for the fallen. When the War Chest dropped and made so much money that it added 200.000$ to the BlizzCon prize pool—and an unknown amount of money to event production in 2018—that was just nostalgia fueled charity from the fans.

Or, at least, that's what some people would have you believe.
It must be baffling, then, to see Blizzard's announcement of StarCraft II going free to play causing such a commotion. The decision has sent waves throughout the gaming world, and the StarCraft community has seen a large influx of new and returning players asking for advice, looking for builds, or simply sharing their experiences. Not bad for a dead game.

Whether StarCraft II, as a game and community, is able to keep them around and entertained remains to be seen, but the potential is there. It partially falls on Blizzard to expand on that potential. Blizzard has been full of ambitious, well-meaning initiatives throughout the years, but their ability to execute and follow-up has rightfully come into question.

The existing community bears a responsibility as well. StarCraft II is a deep and enormously rewarding game—both for players and spectators of esports. It's important to provide resources, information, and a welcoming environment so newcomers can discover the best StarCraft II has to offer.

StarCraft II going free to play is exciting news, but it's also bittersweet. Who knows? If the decision had been made earlier, perhaps we could have avoided some of the awful news from the last few years. But in any case, we have arrived at a great opportunity, and it's up to us to make the best of it.

Written by: Olli and Wax
Most Entertaining Player
aLive
Runner-up: Dark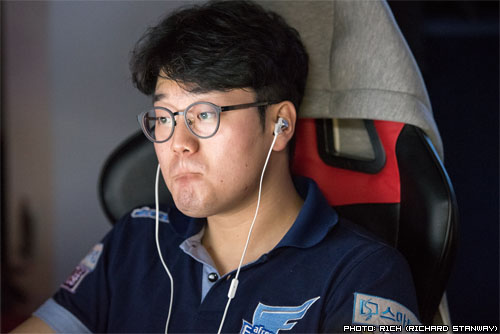 Han "
aLive" Lee Seok is a Terran player from South Korea, currently playing for mYinsanity. You probably didn't know that. After all, you probably don't know that he's a former champion, winning what at the time was one of the biggest international tournaments ever:

IPL4. aLive didn't even qualify for BlizzCon this year. Scratch that, he didn't qualify for any WCS Global Finals. Wait, he qualified in 2013? Oh, he lost 0-3 in the opening round. Well.

Anyway, that guy is our most entertaining player of the year. Before you call us mental, listen. Remember IEM Katowice? TY vs Stats in the finals, right. But remember everything that happened before? aLive absolutely wrecked that tournament. He played his heart out and strung together games and series that would probably take multiple spots on a top ten list (if a StarCraft community site was to produce one...). His series against INnoVation in particular was amazing to watch, as aLive outplayed the machine at his own game, dropping like a madman while setting up superior positions to ultimately choke his opponent to death. He took that playstyle and made it his in every match-up. At GSL Super Tournament I, he displayed the same form and fun playstyle. Hell, aLive made a series against herO's phoenix/adept bullshit fun to watch.

Even though aLive has fallen off in form since then, his games have been no less entertaining—reaffirmed recently at HSC XVI where he got into a hilariously weird game against Snute [editor's note: technically not part of the WCS 2017 season]. aLive might not have been the most consistent or the best player of the year, but that's not what this award is for anyway. This award crowns the most entertaining player of the year, and that title belongs to Alive, who has put his nickname of the "Invisible Terran" to shame.

Written by: Olli
Best Terran: WCS Circuit
SpeCial
Unanimous Vote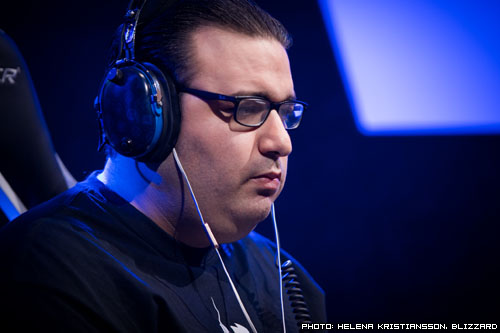 I won't lie to you. This category used to be a bit of a running gag. Foreign Terrans just weren't that good. Sometimes there was one player that stood out so far above everyone else, there really wasn't much to explain. This year is a bit different. There are arguably more top tier Terrans in the international scene than ever before.
Kelazhur,
uThermal and MajOr, Windy,
SpeCial have become mainstays in the upper echelon of the WCS Circuit. So this year, this award means a lot more than it did in the past.

And SpeCial deserves it. Not only did he stand out among his fellow Terrans, he stood out in the foreign scene in a way only a handful of others did. Reaching the semifinals of BlizzCon—going further than any other WCS Circuit player—shows just how far SpeCial has come himself as a player.

Did you know that SpeCial was the only player to eliminate Neeb from any of the four Circuit events? He did this after narrowly losing to him at two events prior, both times by a 2-3 scoreline. Who knows what SpeCial could have accomplished if the best Circuit player hadn't barely stopped him twice. We saw his ability in full flow at the WCS Global Finals. In a group with
TY,
Stats and
Snute, most people in the community were writing him off before the games even began. Stats had just won SSL, and SpeCial himself even repeatedly called TY the best Terran in the world. Well, SpeCial beat them both. And then he dominated WCS Circuit Champion Elazer in the quarterfinals.

SpeCial has transformed himself in a way I've rarely seen in StarCraft II. He used to be known as someone who forfeited tournaments for obscure reasons, or played below his skill when he was called into action. Now he appears confident, calm and decisive. He has shown an ability to plan series intelligently and use mindgames to his advantage, all backed up by much increased raw skill.

So for all that, we can give out this award without any reservations. SpeCial is very worthy of being called the Best Circuit Terran, and it is not due to a lack of competition, but due to his own performances.

Written by: Olli
Best Terran: WCS Korea
INnoVation
Unanimous Vote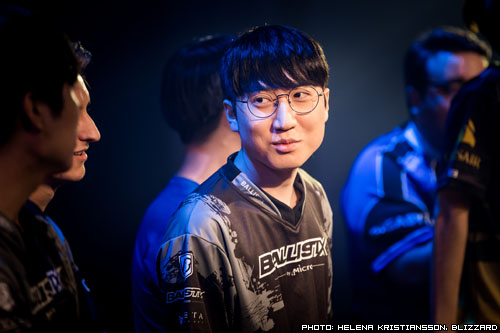 In 2016,
INnoVation showed us why he's human. After three years as one of the best players in StarCraft II, he finally burned out, spent too much time goofing off in League of Legends, and had the worst year of his career. He didn't qualify for a single Code S tournament, and was eliminated from the SSL without a single win.

In 2017, INnoVation showed us why he's a machine. After falling into the swamp of lethargy and complacency, he abruptly decided that he'd like to win StarCraft II tournaments again. Just a month after the 2016 Global Finals, INnoVation won the first championship of the 2017 season at IEM Gyeonggi with a crushing 4-0 sweep over Stats in the finals. Having that kind of on-off switch, the ability to declare "I'm going to be amazing again" and immediately make it so—that's one hell of a killer-robot trait.

And so, in his ninth year after going pro, INnoVation had the best year of his entire career. The titles continued to add up after IEM: SSL Premier, GSL vs. The World, and finally, complete redemption in the form of a GSL Code S championship.

INnoVation's only competition for the title of best Terran was
TY, the prodigy-turned-veteran who finally realized his potential in 2017. He claimed two of the richest prizes in the 2017 season, winning a combined $300,000 at WESG and IEM Katowice. INnoVation himself would probably say TY had the better year, pragmatically measuring success in terms of dollars. Yet, as fans, we have the luxury of judging players by more lofty, abstract standards. Yes, $300,000 may be greater than $100,000 (approximately INnoVation's earnings from his four titles), but four titles is greater than two, and G-S-L is greater than any sequence of capital letters. And of course, most importantly, Korea is greater than the World.

Through his many years of excellence, INnoVation has never been a progamer who is particularly acknowledging or boastful of his accomplishments. Fortunately, we've always been here to appreciate him in his stead, and it's an honor to praise him again. Everything adds up to one conclusion: INnoVation was the clearly, definitively, and absolutely the best Korean Terran player of 2017.

Written by: Wax
Best Zerg: WCS Circuit
Elazer
Unanimous Vote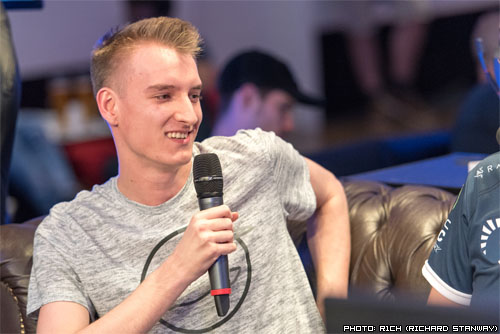 In a year dominated by Neeb,
Elazer was the only other WCS Circuit player to win a tournament. Zerg players like Serral, Snute, and Nerchio acquitted themselves through their gameplay, but Elazer was the only foreign Zerg who backed his in-game skills up with a trophy. It's basically a clerical decision to name him Best Zerg. And that's not a critique—winning by default is often the best way to win.

Alright, now that we have that out of the way, let's move on to something I find more interesting.

In 2016, Elazer arrived at the WCS Global Finals as one of the biggest underdogs in tournament history. He hadn't finished higher than top-eight all year, and it was a surprise that he had qualified for the Global Finals at all. He was expected to achieve nothing and be instantly forgotten. Instead, Elazer came in 4th place, the highest ever finish for a foreigner at BlizzCon.

Race match-up luck, bracket luck, opponent luck—all sorts of excuses could be (and have been) made to explain how Elazer's historic run at BlizzCon 2016 was nothing but a mirage. Punctuating those arguments was Elazer's match against
Dark in the semifinals. Dark, a symbol of all-around Zerg perfection, was a player that Elazer had once admired from afar. He was also a player who hadn't lost to a foreigner since 2012. Dark crushed Elazer 3-0, a result symbolizing the gap between a true master of StarCraft and a crude imitator.

Elazer's 2017 felt like a yearlong quest to prove that 2016 wasn't a fluke. After a slow start to the year where he didn't even qualify for WCS Austin, Elazer ripped off a run of top four or higher finishes at the remaining three WCS Circuit events, including his championship at WCS Valencia.

I imagine that for Elazer personally, the WCS Valencia championship was the most meaningful moment on the year. After all, it was the first championship of his career. But at some level of his subconscious, I wonder if he found his match against Dark at the 2017 Global Finals was more satisfying. A year later, there they were again, facing off in another elimination match. Dark was very much the same: still an intimidating presence, still undefeated against foreigners since 2012, and still expecting to win. Only this time, Elazer expected to win as well. And so, Elazer ended Dark's 2017 season, alongside his 34-match winning streak against foreigners.

Everything ends, except doubt. All the elements exist, again, for the doubters to question Elazer. "Elazer needs to beat Neeb. Elazer needs to beat a GSL champion. Elazer needs to beat a Korean Terran progamer with over 10,000 MMR against Zerg, in a 3 millisecond ping environment, at 980 hectopascals of atmospheric pressure, while balancing a stack of 12 dishes on his head." Hmmm.

As long as you keep competing, people will keep doubting. All a player can do, I guess, is keep winning.

Written by: Wax
Best Zerg: WCS Korea
Rogue
Unanimous Vote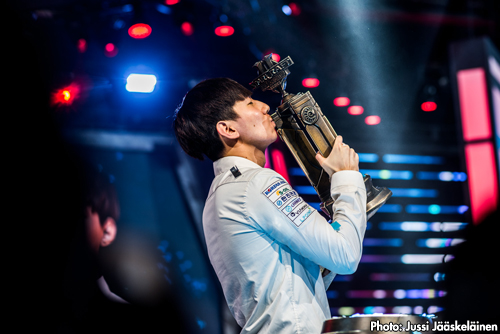 It is immensely rare to see one rise above his reputation. Often, when a player acquires a habit for choking or failing when the lights grow bright, they never overcome it. soO has failed time and time again in the finals, TY has yet to realize his potential in the GSL, and Dark's reputation as a kong continues to grow despite his SSL championship.

This makes it very strange to see a player such as
Rogue—who was infamous in 2015 for reaching five quarterfinals and losing every single series—become so unstoppable. It came out of nowhere, too. Rogue was mostly irrelevant in 2016, only making a single Code S Ro16 from which he was promptly kicked out in an 0-4 beating. 2017 looked to be the same. He disappointed in SSL all year, and bombed out of the Ro32 in Code S Season 1. He made two consecutive quarterfinals in the following Code S seasons, only to lose both times. Same old Rogue.

Rogue made his living in the dark; he won IEM Shanghai in a dominant performance, eliminating many elite Koreans and finally taking home his first trophy after beating herO in the finals. He may have failed in Code S, and failed even harder in the SSL, but it was clear that Rogue had a killer instinct when it came to the smaller, less glamorous tournaments. Perhaps it was the nerves. Perhaps it was the weight of his own reputation. Perhaps it was nothing but blind chance.

But by September, when Rogue faced INnoVation—the best Terran player in the world—at match point in the semifinals of GSL Super Tournament II, he was not scared. We did not see the Rogue who collapsed when the going got tough. We did not see an inexperienced player, overcome by the enormity of the moment. It was there, in one of the greatest series of the year, where the new Rogue was born—someone who could play without fear, who had a mastery of the metagame and all its intricacies, and who knew how to play his opponent's mind as well as his mechanics. It was almost an afterthought that Rogue won the finals against herO, sending him to Anaheim with a golden ticket and a dream.

Rogue's early loss to Neeb in the Global Finals didn't matter—Rogue was past becoming rattled by such minor setbacks. BlizzCon wasn't going to be another heartbreak. Or was it? There was a moment, where he was down 0-2 in the semifinals against TY, with his heart in his stomach and the world on his shoulders. It had all come falling down before, on the very same stage. In 2015, he had wasted a similar golden opportunity at BlizzCon. The Rogue of 2015 went down 0-2 to sOs in the semifinals and practically phoned it in for game three, going for a dubious early ling attack which sealed his fate.

The Rogue of 2017 came back. It didn't matter what it took. It didn't matter what style he had to play; he came back. Then, in the finals, he defeated soO in an ending straight out of mythology. Rogue defeated his primary rival to the title of best Zerg in the world on the greatest stage, shattering his own otherworldly curse while condemning the loser to further suffering.

There will be critics who say that Rogue still hasn't bested his demons, and won't be truly absolved until he lifts the Code S trophy. Let them doubt. Rogue has overcome more difficulty than they can know, and is ready to take on any challenge in 2018.

Written by: Soularion
Best Protoss: WCS Circuit
Neeb
Unanimous Vote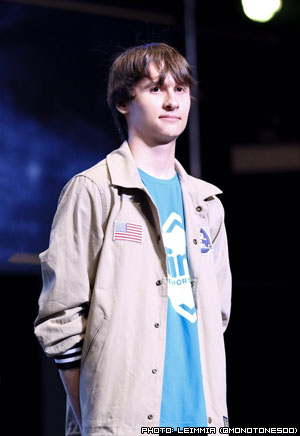 StarCraft II is a game of momentum. Keeping one's momentum going is a crucial skill for any programer, because it speaks of improvement. No player can rest on their laurels for long, or they'll be overtaken by newer, faster, better rivals. After his meteoric rise to fame in 2016, the StarCraft 2 community's expectations for
Neeb were sky high.

It's safe to say Neeb has delivered on those expectations. If his 2016 KeSPA Cup victory was an incendiary burst of skill, then his three WCS Circuit championships in 2017 were an expression of cold, ruthless dominance. Players like SpeCial and Serral emerged as worthy opponents for Neeb, but only when they played at their absolute best. In Neeb's case, it's hard to tell if he ever had an off day in WCS (although Neeb can always find fault in his own play). It's that kind of unwavering excellence that makes Neeb a truly unprecedented player in foreign StarCraft II.

Neeb was expected to lead the charge for the non-Korean scene at the WCS Global Finals, but his streak of domination was brought to an abrupt end in the group stage by Rogue and soO. Yet, even though the chosen one met an untimely demise, one must wonder what would have happened if Neeb had not faced the two eventual finalists in the very first stage of the tournament.

Quietly ambitious, Neeb's reserved outer shell hides inside it one of the most brilliant and diligent minds of the foreign scene. Just like a year ago, the scene awaits the new WCS season with bated breath. Whether he will build a legacy that can stand up to all time greats like Stephano and NaNiwa remains to be seen, but for now one thing remains certain: Neeb is unquestionably the best WCS Circuit Protoss of 2017.

Written by: hexhaven
Best Protoss: WCS Korea
Stats
Unanimous Vote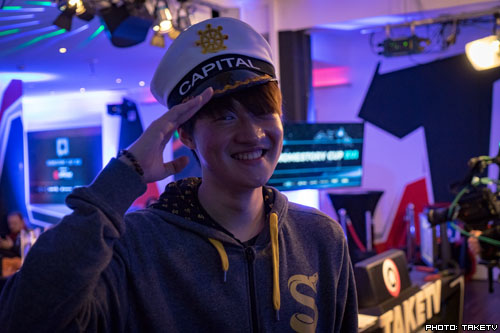 One of the most interesting storylines of the year was the rise of
Stats. The former KT Rolster stalwart won two major championships and collected a bevy of other high finishes, earning himself the #1 overall seed at BlizzCon. The Captain was one of the most consistent players of the year, starting off strong with a second place finish at IEM Gyeonggi followed by another silver medal at IEM Katowice. Unlike those who fall into a second place curse, Stats won his first major title not long after, taking down soO in the first season of GSL. Stats followed his streak of great results with three semifinal finishes, and won another major title in the second season of SSL.

Two premier Korean championships in a single year is already impressive, and combined with Stats' other high finishes, no one else came close to being named the best Korean Protoss of the year. Stats has really found his stride with Legacy of the Void, and is rapidly building his own legacy as a great individual player after years of being the ultimate team player. It will be a delight to see how Stats will flourish in the future, as StarCraft II cannot stray far from the basic LotV formula. He's proven himself to be a tenacious, resolute player, and may soon join the ranks of the all time greats.

Written by: hexhaven
Series of the Year
INnoVation vs Dark, GSL Season 3
A great series in StarCraft II is rarely made up of a sequence of individually great games. Most notable series are compelling because each map helps tell part of a larger saga, where the whole becomes greater than the sum of its parts. Think about sOs vs Life, one of the best finals in StarCraft history. The games kinda suck if you watch them out of context. But of course, those games are inextricably tied to their context. The overall atmosphere in the BlizzCon arena, the glorious stakes, the story of two of the dirtiest players in the game taking turns outwitting each other—that's what made it amazing.

Anyway, that all goes to say: The GSL semifinal match between
INnoVation vs
Dark was a truly special series because it didn't just tell a great story, but because the individual games were pretty damn good as well. The two competitors played several macro games of the highest order, almost as if they had realized it was their solemn duty to demonstrate beautiful Starcraft II. On the other hand, they played some completely insane cheese games as well, which required them to summon every drop of their deceit and wits to scrounge out a victory.

A few series came close to matching INnoVation and Dark's deadly dance in the GSL. The grand finals of that very tournament, sOs vs INnoVation, was also a seven game epic that kept you at the edge of your seat. And while the series was certainly dramatic, it was also kind of a s***show. Wonderfully entertaining, but a drunken brawl in the mud nonetheless. INnoVation vs Rogue from the GSL Super Tournament II was another series that starred two players at the apex of the scene, but it felt a bit short at just five games (damn, we are spoiled as fans).

Admittedly, best games and best series are the most subjective categories. But in seven games, INnoVation vs Dark crammed in just about everything that's good about StarCraft II. There's something for everyone to enjoy, whether it's purists who demand the highest level of execution, jaded fans who want to see something fresh, or casuals who just want to enjoy the hype and listen to Tastosis to scream about a whole lot of cool things.

Written by: Wax
Game of the Year
Stats vs Dark, SSL Season 2
PvZ was not a particularly likable match-up in 2017. Whether it was Hydra-Bane, Adept glaive timings, Chargelot/Archons/Immortal, or mass Oracles, there was always something to attract the community's ire. But amidst all the wretchedness, one playstyle distinguished itself as THE fashionable one to hate: Skytoss. It was quite the scene, as Protoss players smugly A-moved Carriers to victory while Zergs shook their head and looked for receptacles to vomit into.

It's natural for a turtling strategy to lack dynamism. Players mass armies, expand and build banks, all while avoiding the game ending fight that might erase their hard work in an instant. Harassment, often hindered by a forest of static defense, rarely decides games. When it does succeed, the effort usually just ends with a well timed recall. Controlling an extreme-late game army is one of the most challenging things in StarCraft II and even seasoned pros are prone to making errors. Games involving Skytoss are fundamentally different from the tug of war between mobile ground forces, or a positional chess match between tank based armies. There's too little reason to be audacious, and it's for that reason Skytoss receives the disdain of so many.

But there was a gem tucked away among the ten weeks of SSL Premier Season 2. When
Stats and
Dark took to Ascension to Aiur, they did so with the playoffs more than a month away. It wasn't a meaningless practice game, but it sure wasn't BlizzCon or a GSL final either. It was just another best-of-three, but if anything that made it more remarkable. A failed charge timing led to a Lurkers siege, which led to High Templars saving the day. Both players teched up, massing Carriers and Brood Lords. After maxing out at 14 minutes in, the game started to get crazy. Massive armies filled the sky, obscuring the massacre occurring on the ground. Ultralisks and Zealots dismantled bases around the map, as resources ran dangerously dry. At 33 minutes, resource collection had ground to a halt. With nothing to fight, Corruptors took to killing buildings while Immortals and Archons rushed to do the same. At the end, it came down to one Mutalisk and a few Infestors. GG. Try and catch your breath.

Other games may have taken place on a bigger stage with higher stakes, but none had the sort of frenetic action, elite execution, and the deservedly perfect ending like this one. There are many who wouldn't be too heartbroken if they never saw Skytoss again, but thanks to Dark and Stats, even that dog had its day.

Written by: mizenhauer
Player of the Year:
WCS Circuit
Neeb
Unanimous Vote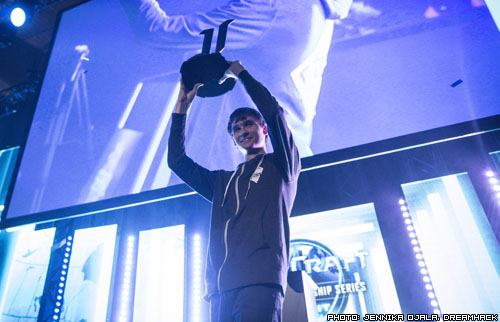 Last year,
Neeb seemed primed to cement his status as the best active foreigner. In hindsight, it's easy to say that his 2017 reign was inevitable. Still, there were a number of factors working to make Neeb's trajectory unclear headed into the year.

First, it's a known fact that Koreans in 2016 weren't exactly at their best. 2017 predicted their return to form, which would undoubtedly reestablish the gulf between foreign and Korean competition. Second, Neeb certainly didn't get off to a good start. He lost to PtitDrogo and SortOf at HSC XIV, got slammed by TY at WESG, and looked absolutely lost at the IEM World Championship, going 1-8 against (fairly weak) Korean competition. Even in the group stages of WCS Austin, Neeb's budding reputation looked to be in peril, as he lost to Kelazhur and was a game away from being eliminated by TLO.

Yet, here we are. Sure, Neeb may have struggled to begin his year, and some of his runs were even quite sloppy. But he recovered. He always recovered. He won WCS Austin, then edged out a close series against Europe's golden child Serral to win WCS Jönköping. Neeb even looked strong at WCS Valencia and GSL vs. the World, despite his mid-table finishes.

Perhaps Neeb has not matched the height of his championship run at KeSPA Cup, but he has exceeded his 2016 in every other possible way. He's grown more consistent and dominant on the WCS Circuit, which was best encapsulated in his utter destruction of the field at WCS Montreal. The gap between Koreans and foreigners may still be present, but Neeb opened up a new one entirely: the one between himself and everyone on the WCS Circuit. On the year he stands with a 87% winrate in matches played vs foreigners, and a ridiculous 33-7 record offline (which dipped quite a bit with his performance at the recent HomeStory Cup XVI—it was 32-5 before that event). He routinely goes on runs where it seems as though nobody else has even a chance of catching him. Even though he didn't make as big an impact at Blizzcon as many expected, he still took a set off of the reigning champion and current best player in the world, Rogue.

Last year, it would be difficult to reckon that any foreigner could match Neeb at his height of his power. However, you could have argued that players such as Nerchio and ShoWTimE were more consistent, and perhaps were the better players because of it. In 2017, Neeb was unassailable. Not only was Neeb better than anyone else at his peak, but even when his play got sloppy and his matches grew tense with the anticipation of an upset, he denied his opponents that opportunity time and time again. Neeb was 6-2 in the deciding matches of a Bo5 or Bo7 series, and has won many tight Bo3's as well.

Neeb in 2016 was a gifted newcomer who had much to learn before he could become a true, top player in the scene. In 2017, he's already a world-weary veteran: tougher, smarter, and far harder to rattle. This has allowed him to put up perhaps the most dominant year of any foreigner in the history of StarCraft—a fine step for someone who may eventually seize the crown of greatest foreigner ever.

Written by: Soularion
Player of the Year:
WCS Korea
INnoVation
Runner-up: Rogue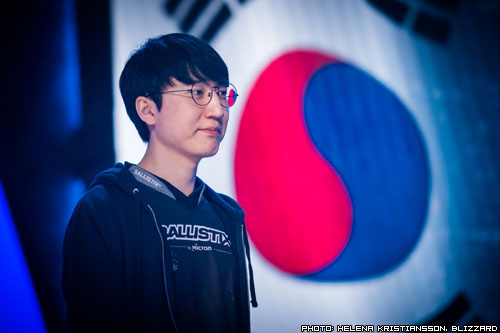 If 2016 was
INnoVation's slothful hibernation, then his victory at IEM Gyeonggi was him groggily ambling out of his cave and feasting on his competition en route to another title. But winter was not so quick to lose its edge and spring turned out to have quite a bite as well. Failures in GSL mounted as INnoVation failed to live up to the mantle given to him by his fans: best in the word.

INnoVation must like June because four years and one day after defeating sOs to win his first championship, INnoVation dismantled
Solar with authoritative disinterest to claim his sixth. Two months later he won GSL vs The World without dropping a game in the finals, the second time he'd achieved the feat in the run up to the 2017 WCS Global Finals. Most players would have been more than satisfied with three titles. They would have put their legs up contently and prepared for BlizzCon. But INnoVation has never been one to measure himself by conventional standards.

INnoVation is the greatest player still playing StarCraft II, and strengthened his case to be called the greatest of all time by reaching the finals of GSL Season 3. He beat
Dark in conventional fashion, but showed a new side of himself against
sOs. The Jin Air Protoss pulled out every dirty trick in the book, forcing INnoVation to slog through the mud, bloodied and embarrassed in a way he hadn't been in years. It was the same old tricks that always seemed to bother INnoVAtion the most, that stood in the way of his fourth title of the year. This time, they weren't enough.

INnoVation's four titles over the course of 2017 are his most ever in a WCS campaign. For someone who was arguably the best in the world in 2013 and 2015, the feat represented a new level of excellence. INnoVation asserted his ownership of 2017 by laying waste to the Korean scene, making elite players look tawdry and impotent.
Rogue may have been the one left standing at the very end, but even in his moment of glory, he stood in INnoVation's shadow.

Rogue's victories were more akin to that of a player like TaeJa, than a paragon of excellence like Mvp (the only man to whom INnoVation compares himself). TaeJa's weekender victory were dismissed for many reasons, principle among them the format in which they came. Like TaeJa, Rogue's wins come off as momentary flashes. Absolutely brilliant, yes, but fleeting. His lack of success in GSL and SSL, a pair of quarterfinal finishes in GSL being the most impressive, show an glaring weakness amidst spectacular performances. Rogue may have been an elite player for the better part of six months, but INnoVation better utilized his talents across a variety of formats. And while Rogue stood triumphant at BlizzCon, he failed to impress on the greatest domestic stage.

INnoVation was more than a one trick pony. He emerged victorious at a pair of weekenders as well as coming out on top in the all important GSL and SSL. Domestic titles are the barometer by which Korean players are measured and INnoVation is the undisputed king. Regardless of the tier Liquipedia or Blizzard might award tournaments like KeSPA Cup and IEM, fans and pros alike know they are more like tiebreakers when it comes to determining greatness.
Stats also claimed GSL and SSL titles in 2017, a feat which exemplified consistency, but he claimed no other trophies. Championships are the only way to separate the elite from the ascendant, and INnoVation once more wins out in that regard. Rogue and Stats had incredible years, but to be truly great one must excel in all things. They made strong cases, but the debate had long since been settled, INnoVation having made it painfully clear. 2017 was his year and his so called equals were mere witnesses.

Written by: Mizenhauer