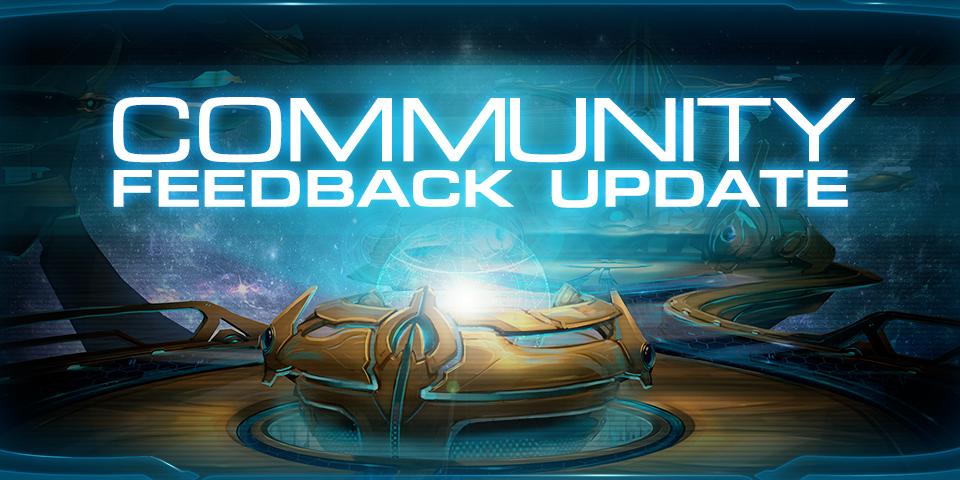 Source (David "Dayvie" Kim)



Community Summit
We had our biggest community summit this week lasting two full days. The first day included around thirteen hours of discussions, hanging out, and eating food, and the second day was a full day of working with discussions and feedback. We wanted to first extend a massive 'thank you' to everyone who came out, especially the players and influencers who had to fly to Valencia right away for Dreamhack this weekend. We had many discussions across a wide variety of topics including esports, what should come next for StarCraft, the current state of the game, and ideas on how to generally improve the Starcraft 2 game going forward.

There was a massive amount of information, and we will definitely have more info to share across these fronts as we work through the various feedback, suggestions, and ideas that were generated at this event.

Map Improvements
The new maps have definitely been a big topic within the community recently, so we also took the time to work through some current map improvements. Since we not only had two of the top mapmakers in the world, Jacky and Avex, but also the GSL partners who have been gauging and judging maps for years on site, we took the time to drill down into how we can make each of the new maps better. Below we'd like to discuss changes we came to regarding two of the maps.

Galactic Process
The two main changes here that we've came up with were adding the destructible rocks on the backdoor paths, but at a much farther distance than where they used to be so that it's not so easy for the defender to just check if the rocks are being broken. The majority of the map related influencers agreed that the rock removal was good, due to it being so easy to watch over the rocks + there's very little reason to utilize that attack path. However, due to early game defenses being a bit more difficult to due this change, a potentially better solution that was proposed was to add the rocks back, but much further away from the natural expansion.

The other change to this map was to add an unpathable area near the natural expansion area to make one of the paths narrower, which would make early game defense a bit easier.

If you guys agree with these two changes, we will work towards implementing these changes as soon as possible.

Dasan Station
The main change that we arrived at for this map was to add a path that is rocked off by rocks that players can use to go between the outer parts of the map towards the center parts of the map. The reason is that the biggest downside currently seems to be if the army is out of position, it's too difficult to get back in position, and it takes too long to mine out the high yield base before it's possible to move back and forth.

Unless the community has substantial reason against this change, we'll look to get this added in as well.

Balance
Balance discussions seemed to indicated that the general consensus is that balance is much better than it has been in the past. Still, there were two points which were of intense focus during the summit.

There was a heavy emphasis on how we should not overreact with changes because even pros don't know what the exact effects of the changes are.

These discussions were very interesting, because we noticed that even when someone started a conversation saying 'X' is a huge problem, others might ask the person how certain he or she is, and that person often replied by saying something like "yeah I really don't know for certain right now."

Nerf Warp Prism drops by reducing Warp Prism HP/Shield

Surprisingly, this was the only unanimous potential change that came up.

The reasoning for this change (instead of something like speed) was to allow the players who use Warp Prisms really well to be able to continue using them at a strong state, whereas players who aren't as efficient with the Warp Prism micro should have a bit more trouble being successful with drops after a change like this.



Interestingly, some of those who attended have reached out to say that the Queen buff is working so well that a Warp Prism change may not be necessary from the ZvP angle. Regardless of whether the change is necessary, this just reinforces our belief that we need more time to gauge the exact effects of recent patches before we make further changes to related things.

We'll continue to discuss the topics of the summit in the coming weeks, but we wanted to get these discussions in front of you right away as they are more immediately relevant. Please let us know your feedback, and thank you!