The Sheriff's Back in Town
by
lichter
As much as we'd like to believe that future performance is predicated on concurrent tournaments, three players in this group defy the trend. MyuNgSiK, Cure and Solar have qualified for Code S despite their pitiful record during Proleague Round 3 (1-3, 0-4, and 0-4 respectively). As the only tournament that takes place year round, PL is often viewed as a reasonably accurate measure of form. Classic's pole jump to the SSL title coincided with his improved fortunes in Proleague, while Dream, Maru, soO and ByuL frequently top the winners' table while they contend for individual titles. It has become the law of the land that aspirants must first prove themselves in the hot booths of Proleague before gaining credible claim for self glory. Interesting then, that the three clearest outliers have been drawn into the same group. That they find themselves with one spot to fight for means that only one of them will survive as the season's Outlaw.
Acting as sheriff is a
Zest
returning to the peak of his powers. After an arid few seasons in the qualifier badlands, Zest is finally back in Code S. It's easy to forget that the Muscle Toss spent season 1 without an individual league and season 2 in SSL and Code B. That's no place for last year's unanimous Player of the Year, and he proved last week that he is finally back in town. His double victory over Maru in SSL Ro16 displayed the same intelligence and minute adjustments that earned him three premier titles in 2014. Realizing that Maru played TvP with one mode in mind—attack in the mid game and never stop— Zest took initiative with early harassment such as DTs. He also managed to avoid Maru's trademark pincer attack-drops while forcing him to transition into vikings and ghosts. The preternatural ability to dictate the flow of games is something that very few players posses (Mvp, of course, comes to mind). That he finally corralled the rampaging Jin Air bull should give him the confidence to make up for a year almost lost in the desert.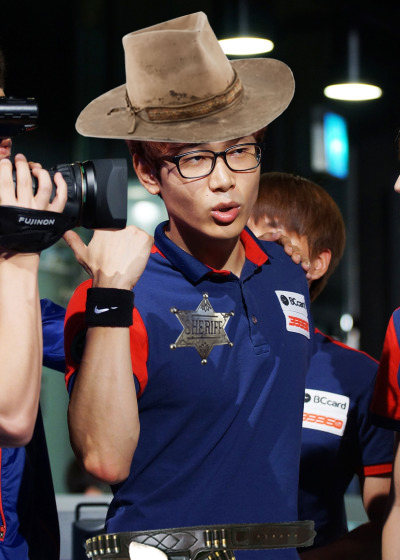 Zest: "Get outta my town."
First in his sights is
MyuNgSiK
, a dangerous gunslinger for anyone to face. The owner of the Stupid Gun is at times brilliant, at times just good enough to shoot his enemy in the foot and crawl to victory. He astounded everyone last season by reaching the quarterfinals of Code S, bamboozling PartinG, Dark, Life and Bomber along the way. That's an enviable rap sheet for anyone, and he did with a mix of quietly clever all-ins and macro play. However, he is always keen to remind us that even if he's having a bad day, the Stupid Gun is there to save him. His series against Rogue in KeSPA Cup and his Bo5 against Journey in SSL Challenger were more amusing than impressive, but it's a secret weapon that can claim any victim at any time. It's a last resort for a continuously improving MyuNgSiK, though he really should use it more often to pillage points from Proleague.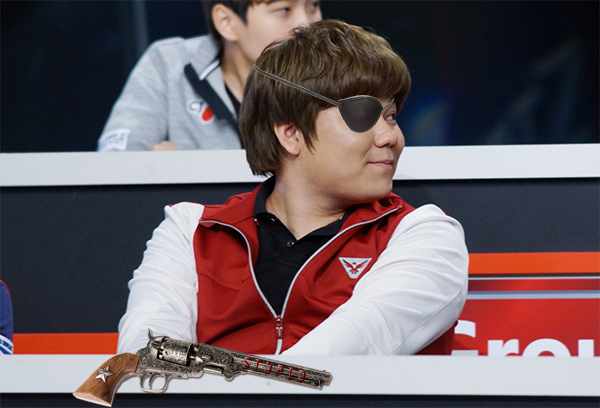 MyuNgSiK: "Maybe he won't notice us?"
In many ways
Cure
is the opposite of MyuNgSiK. Instead of relying on trickery and deceit, Cure excels in macro games where he is allowed to build, attack, reinforce and repeat. Ones that spiral into chaos often slip away from his grasp, but the man is almost unbeatable when things remain standard. Once upon a time he was close to becoming Maru-lite—who could forget his brash 6 medivac drop over Zest's stalkers on King Sejong Station?—but it appears as though he has lost that untamed instinct. This cattle rustler has been herded towards the largely sedentary life of macro...that is, until he stampedes. Very few players can mass produce as consistently and quickly as Cure, and he reminds us of the macro Bomber of yore. Sacsri was a paltry obstacle for his charging 4M, and we've seen games where he has attacked until he or his opponent collapses from exhaustion. It is a powerful style but one that lacks the nuance of his more successful terran kin. Such one dimensional play has kept him on the fringes of Code A and SSL all year, and it's hard to envision him doing significantly better until he unchains the wild animal that sleeps within.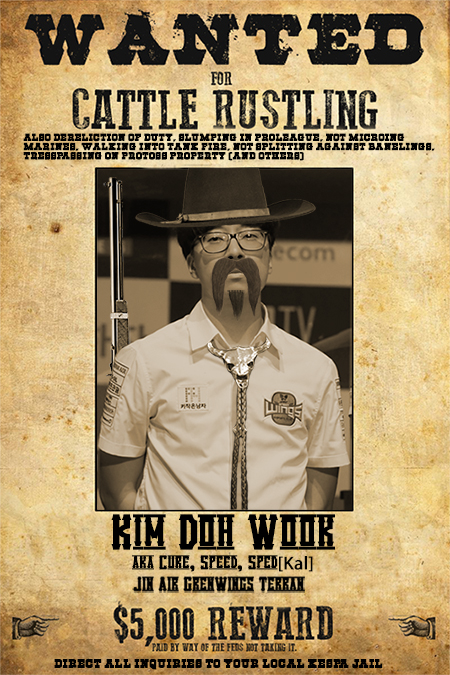 Cure: "None a you's gonna make it outta here alive"
While the solution for what ails the stagnating Cure appears straightforward, no such remedy seems to exist for
Solar
's predicament. There is something truly bizarre about his sterility in the team league booth, and we have questioned his sanity and ours throughout 2015. Solar will likely end the season with the worst record in Proleague 2015, and one of the worst in history. Yes, he did beat B4 this week to double his win count, but B4 himself is
1-10
. Analyzing Solar in Proleague is futile, as he has repeatedly shown that his abject displays have had little influence on his personal conquests. He was unfortunate enough to be ousted from SSL Challenger League by sOs (2-3), but showed a strong understanding of late game ZvP. His unconventional baneling/ultra/infestor composition countered sOs' zealot-heavy style perfectly, and at his best Solar remains one of the smartest zergs in Korea. Much like ByuL, Solar is a zerg that knows when and how to gamble, though his loaded decks only work when the chips are stacked against him, alone in the saloon.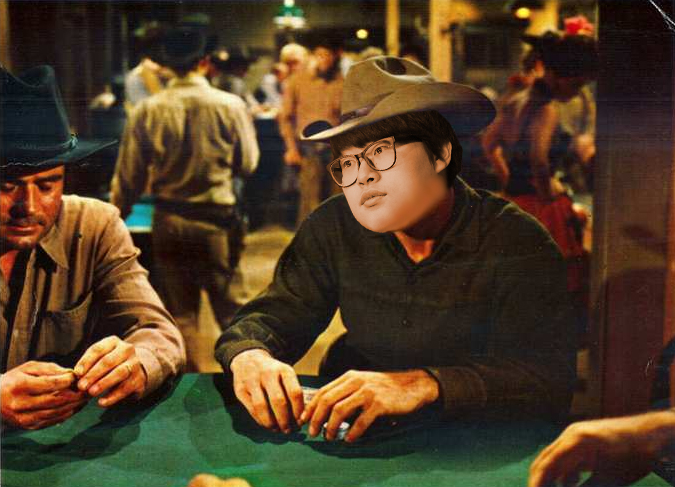 Solar: "I totally know what I'm doing."
Predictions:
It looks like Zest is back near his best and that makes him the obvious favorite. Who clears the first hurdle along with him is far less certain. MyuNgSiK is one dastardly fellow, and his two other opponents have appeared vulnerable to the Stupid Gun before. Cure has all the tools to be a top Terran, but his lack of concentration could hurt him against his wily opponents. Despite his Proleague profligacy Solar is the most stable player remaining, and he might even gallop past Zest for first if he has a good day in the booth. Zest is the authority and the clear favorite, but will someone shoot the sheriff?
MyuNgSiK <
Zest
Cure <
SolarZest
> Solar
MyuNgSiK
> Cure
Solar
> MyuNgSiK
Zest and
Solar advance to the Ro16.