1st Place: PokeBunny - $650
2nd Place: Boyo - $250
3rd Place: MrNovember - $100

That's right! The finals are finally here for season 3 and we'll be gaming at the Microsoft NERD Center in Cambridge, MA. This is a two day event and due to things out of our control, a few different times for live audiences. Let's break this down shall we?

When(DAY 1): June 16th 2012. Starts at 10:55:00 am. Check-in is between 10:00:00 am and 10:30:00 am! Early is better!

When(DAY 2): June 17th 2012. Starts at 10:55:00 am. Check-in is between 9:45:00 am and 10:30:00 am! Early is better!

Where:


1 Memorial Drive
Cambridge, MA 02142

Channel: 'NE SC2 League'

For full tournament
DAY 1: 32/32
DAY 2: 16/16

Prize Pool:
DAY 1: Entry fee goes to prize pool
DAY 2: $1000

Door Prizes
AND HERE WE HAVE THE LIST!!!!



2 x 8GB Red 1600MHZ RAM kit (limited edition)
4 x 8GB Blu 1600MHZ RAM kit
3 x 120GB SSD
1 x 64GB Data Traveler 3.0 flash drive
3 x RAM fans
9 x 16GB Data Traveler urDrive
1 x 32GB Wi-drive




2 x One
1 x Three Hundred Two
1 x Eleven Hundred




6 x Quick Fire Rapid keyboard
7 x Spawn Gaming mice
1 x Trooper case
1 x 1050W Silent Pro Hybrid PSU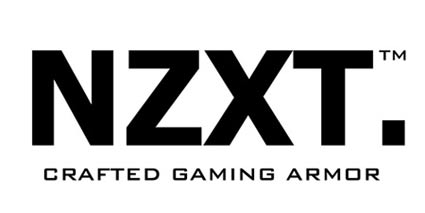 1 x Source 220 case
1 x Tempest 410 Elite case
1 x Havik 140 CPU cooler
1 x Havik 120 CPU cooler
1 x Red Sleeved LED Kit
1 x H2 Classic case
1 x Phantom 410 case
1 x Switch 810 case


2 Day Prize - This build is given out to one lucky person that is present for both days of the event.
1 x NZXT Sentry Mix fan speed controller
1 x NZXT Red Sleeved LED Kit
1 x CoolerMaster Quick Fire Rapid keyboard
1 x CoolerMaster Spawn Gaming mouse
1 x HyperX 8GB Red 1600MHZ RAM kit (limited edition)
1 x HyperX 120GB 3K SSD
1 x HyperX RAM fan
1 x Antec Eleven Hundred Case
Price from New Egg... ~$650.00

Plus I just got a shipment of the new T-shirts from Kingston and the good old NESC2League shirts as well!!!

Spectating
Facebook Event Page <--are you coming?
$5/day
DAY 1: Starts at 11am for players and 3pm for spectators due to early booking
DAY 2: Starts at 11am
All spectators and competitors are eligible for winning the door prizes!

Format (DAY 1): 32-man open double elimination. Entry for the tournament will be $15 paid at the door.
Format (DAY 2): 16-man invite double elimination. Tournament is free for all players that have qualified!

Rules: A full description of the rules can be found here.

You DO NOT have to register ahead of time for this tournament. Though doing so will allow you to register before everyone else. (9:45am)

Equipment:
8 Computers from GosuLan in Framingham, MA
AMD x3 3.1GHz
4GB DDR3 1333
ATI Radeon 6770

8 Computers from Friendly Fire Gaming in STorrs, CT
AMD Athlonx2 Black Edition
4GB DDR3 1333
ASUS GeForce 550 Ti

All computers run Med setting with little to no problems. You can bring your own peripherals. Screens may only be brought on Sunday.

Details: Entry for the tournament will be $15 when you register. $5/day for spectators. Cash bar available on Sunday with Barcraft Boston on location!
http://wiki.teamliquid.net/starcraft2/NESC2League/Season_3/Grand_Finals

Streaming: Streaming will be provided by on the New England SC2 League Channel with commentary provided by UnctiousSC, Jethro, Schamtoo, and Force!

BUT YOU CAN WATCH THEM LIVE!!!!

Disclaimer: This is the rain date

Map Pool:
Maps are subject to change based on popularity

GSL Daybreak

ESV Cloud Kingdom

GSL Antiga Shipyard

GSL Bel'Shir Beach(Winter)

GSL Tal'Darim Altar

MLG Shakuras Plateau

GSL Metropolis

Ohana LE

GSL Atlantis Spaceship

The top seeded player will veto 3 maps. The lower seeded player will then veto 3 more maps and choose the first map to play on. Games 2 and 3(if needed) will then be played on the remaining 2 maps in a Bo3. Loser picks.

In a Bo5, the veto will go the same, however instead of 3 maps each, the players will only veto 2 maps.

To Enter

1. Show up on time!

Sponsors

Kingston HyperX

MHz Computer

Left-Tees

Cooler Master

NZXT

CRG

Contact me via PM or at e-mail me if you have any questions.
The New England Starcraft 2 League is operating with an official license from Blizzard and will continue to do so.