Shinhan Proleague 2010/2011 - Team Liquid Coverage
Last week's Proleague post was a Mad Men S1 episode. HawaiianPig was a modern day Don Draper, sitting in an empty IRC channel, drinking whiskey and barking orders through the intercom at Kiante, a Broodwar secretary who secretly aspired to be a writer someday. KT was going to win, and he didn't like it. Milkis dropped in for a while to be snooty, and then made his way through the Broodwar offices like some kinda Christina Hendricks, telling random people that their game analysis was off. Waxangel dropped in to meet Hpig and say something suitably sexist to Kiante, who chose to ignore it and focus intently on his typewriter.
Tap tap.
Tap tap tap.
Tap tap tap tap tap.
SKT. Will. Win. Proleague. This. Year.
Typewriter ding.
Fade out, cut to credits.
Back to study group. We had to enlist the support of the community this week. Not even HawaiianPig's manic graphical genius could save us from the lack of content. We needed new blood, new writers. You know, writing? The most important part of the content creation process? This week's recaps are brought by the annoying but resilient Kiante, a true crusader for Broodwar in a world that is ripe with many SC2 related injustices. Joining him as a guest writer is the well meaning but slightly neurotic SirJolt. Together they will take you through last week's games. Cool. Cool cool.
Next, we have
Pierce
TwoToneTerran with a witty piece on why KT will win this week. Humour is something we strive for here at TL PL HQ and we're happy to have him aboard. Read his piece, smile/nod/wave and whatever you do, don't tell him the truth. That KT sux. This makes him mad (we're talking Col. Jessup mad here) and we're sick of tweeting his diatribes. Please don't tell him. We'd appreciate it. Thanks.
So what about CJ? Well, what about CJ indeed. We put up flyers, posted on Craigslist and yelled out far and wide on IRC. Not a single CJ fan could be found. You guys will have to settle for yelling your support for Entus in the thread, I'm afraid. Given that TwoToneTerran is writing for KT though, the lack of a fan piece may be a boon here. Just stating a fact. An opinion, rather. A marriage of the two perhaps.
Finally, Ciryandor continues Mustaju's Total War piece. What do you make of Ciryandor? Not much to make of him, really. He's just here, for now. This week. We'll vote on it later. Thanks for your time, Ciryandor. Please keep your pants on. It's group policy.
Anyway, KT plays CJ soon in what one might say is the Cheaper By The Dozen of playoff games. You basically have one Steve Martin (Flash) leading a bunch of kids on an inane but character building journey through childhood. Slapstick, plenty of feel good moments and lots of childish mishaps. In the end, they all learn something, but you're never quite sure what that is.
It's been fun talking, but Hawaiianpig and I are going to mute the stream and sync a Pokemon soundtrack over it. Better than KPop. Very 90s. You're welcome to join us. Cool.
Cool cool cool.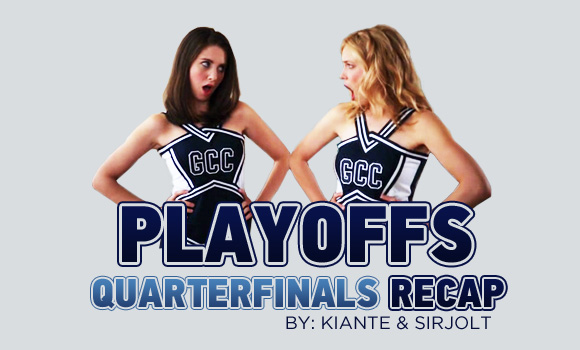 Day 1
KT Rolster
3:
4 Woongjin Stars
Crazy-Hydra
<
Neo Aztec
>
ZerO
HoeJJa
<
La Mancha
>
Light
Stats
<
New Empire of the Sun
>
hOn_sin
BarrackS
<
Fortress SE
>
Really
Flash
<
Circuit Breaker
>
Neo.G_Soulkey
Action
<
New Bloody Ridge
>
free[gm]
Flash
<
Icarus
>
ZerO
CrazyHydra vs ZerO
ZerO opts to apply some early harassment, and profits by picking off a few of CrazyHydra's drones and generally being a headache. CrazyHydra responds by embracing his newly diminished economy, distracting with zerglings of his own, embarrassing ZerO with superior micro.
Overall, it seems fair enough to say that ZerO was both outmicroed and out-multitasked, despite his early advantage. A game well played and a deserved win for CrazyHydra.
Hoejja vs Light
While Hoejja springs for a quick third, Light opens with some mech play complemented by wraiths. He then transitions into bio, while Hoejja shifts up to four bases and techs to hive. Afterwards, Light returns to his mech-play and settles into a pattern of dogged aggression, managing to mass 36 kills between two particularly well-used tanks (that number climbs higher still if you include the number of dreams crushed). Light backs it all up with some impressive science vessel control, closing the game out.
Hoejja, taps out.
Stats vs Hon-Sin
Stats plumps for a proxy robo, leading directly to a sly elevator for his dragoons. He applies pressure to great effect, and soon Hon-Sin is in trouble. With the window for a comeback already closing, Stats manages to slam it shut with some elegant reaver control.
A decisive game.
Barracks vs Really
Barracks opens with a 14 command centre, coupled with some really dubious scouting, before transitioning into some ultimately ineffectual dropship play. Meanwhile, Really digs in, positioning himself well and gearing up for strong pushes.
As things wear on, the late game becomes a dropship war, in which Really's solid mid-game play becomes a respectable economic advantage, putting Barracks in an awkward position from which he can't recover. Really takes the game.
Flash vs Soulkey
Flash powers up to five rax to apply some aggression as Soulkey prepares to take his third at a standard timing. As well we know, if you're Flash and you're specifically preparing to swat down expansions, that tends to result in fairly few expansions being set up. Stymied, Soulkey then opts to pick up an expansion at the nine o'clock, but it's already too late.
Flash's solid medic/marine control is enough to consistently prevent Soulkey expanding, and Soulkey seems unable to provide an answer. Flash takes the game.
Action vs Free
Free opens gateway-first to apply some pressure and cover his own early expansion. Actions responds well to the pressure and gets ahead, moving into a big, two-base dragoon/Templar hanbang to smash Action.
Action has no answer for Free's attack and is devoured in short order.
Flash vs ZerO
Day one closes with a rematch of the MSL finals, in which Flash did depraved and unspeakable things to ZerO. The big question had been whether whatever psychic scarring Flash had imposed would be fresh enough to wound ZerO's play, or if it would prove just enough to encourage ZerO to overcome the odds and rock Flash.
While Icarus generally favours two-hatch mutalisk play, ZerO opts for a more standard three-hatch macro play. He then masses up lurkers rather than take a third base, eventually teching to hive off two bases. An impeccably placed stop-lurker proves particularly effective, quashing Flash's medic/marine force.
Once he's secured his hive tech, ZerO expands and starts laying down some drops. Flash has difficulty dealing with the multi-pronged harass and soon ZerO has whittled down his SCV count. ZerO capitalises, using swarm and lurkers in tandem as he secures a fourth base, with Flash pretty much incapable of stopping him.
Flash, down on SCVs, having been harried throughout and now being attacked on all sides, cannot withstand ZerO's pressure, ceding the game to ZerO.
Day 2
KT Rolster
4:2
Woongjin Stars
HoeJJa
<
Circuit Breaker
>
free
Stats
<
New Empire of the Sun
>
hOn_sin
Crazy-Hydra
<
Icarus
>
Light
Action
<
New Bloody Ridge
>
ZerO
Flash
<
Fortress SE
>
Really
Perfective
<
La Mancha
>
Neo.G_Soulkey
Hoejja vs Free
Hoejja jumps right into five-hatch hydra with no lair, using his hydra contain as a cover as he expands. Free responds with a zealot/templar attack, which Hoejja repels, maintaining his economic advantage. Hoejja then transitions into lurkers, while Free's dragoon count is still worryingly low (and made only weaker by his slow upgrades).
Free attempts to break out, but is firmly mired in the combination of dark swarm, superior upgrades and Hoejja's macro. Hoejja uses that macro to accumulate himself some ultralists, and Free is left with little choice but to GG.
Stats vs Hon-Sin
A rematch of Day 1's game in which Hon-Sin is given the opportunity to respond to Stats' proxy robo.
Stats opts to set up a quick third, while Hon-Sin jumps right into a proxy factory after his expansion. Stats deflects Hon-Sin's harassment well, responding by diving right in with a speedlot/goon timing attack. That attack, complemented by Stats' superior macro, sees Hon-Sin outclasses for a second time in as many days.
CrazyHydra vs Light
Light goes for a two-rax, but it feels imperfect and is swatted swiftly. CrazyHydra fails to capitalise and allows Light to retreat, giving him space to mastermind a comeback. Eventually, the game develops into a long, split-map affair, and CrazyHydra effectively lets Light walk away with it.
This was a game not so much of either player winning, but of one losing less.
Action vs Zero
The game opens with a twelve-hatch vs overpool, effectively a build-order win for ZerO, who takes advantage of his position by massacring Action's drones. He then cuts gas and moves into pure zergling production, eradicating Action in short order. No real surprises, but at least it was mercifully quick.
Flash vs Really
Really opts for a two-factory opening, while Flash diverges with a one-factory expand. Having secured the economic advantage, Flash plays it safe and establishes a contain. Though well contained, Really maintains a hidden island expansion and attempts to manufacture a comeback with some clever dropship play, but it never quite comes together.
Perfect freak that he is, Flash manages to be everywhere at once, closing out the game.
Perfective vs Soulkey
Perfective runs with a twelve-hatch where Soulkey starts out with a twelve-pool. The build order advantage plays out, allowing Perfective to put together a big mutalisk cloud before closing out the game neatly.
Day 3
KT Rolster
4:2
Woongjin Stars
Crazy-Hydra
<
Neo Aztec
>
Neo.G_Soulkey
HoeJJa
<
New Bloody Ridge
>
hOn_sin
Flash
<
Circuit Breaker
>
Really
Action
<
La Mancha
>
Light
Stats
<
Icarus
>
ZerO
Perfective
<
New Empire of the Sun
>
free
CrazyHydra vs Soulkey
Soulkey opens with a twelve-hatch, while CrazyHydra opts for a twelve-pool. Both grab +1 carapace, but Soulkey combines more units with better micro and there's little CrazyHydra can do to stop him closing the game out.
Hoejja vs Hon-Sin
Hon-Sin opens with a forward eight-rax, using his engineering bay to black Hoejja's hatchery. Continuing the offensive-building theme, Hon-Sin then uses a supply depot to blog the choke. Hoejja is forced to cancel the hatchery and responds to being stuck on one-base by going air, using mutalisks and a zergling runby to drag himself back into the game.
Despite an excellent opening from Hon-Sin putting him in an untenable position, Hoejja manages to topple Hon-Sin, securing the game.
+ Show Spoiler +
It would genuinely surprise me if Hon-Sin weren't put on suicide watch after that game.
Flash vs Really
Flash goes air with a wraith/valkyrie composition, the mobility of which allows him to get the better end of the map split the game becomes. Flash then proceeds to outclass Really in the wraith-fights that unfold.
At the end of the day, Really is only human. Flash takes the game.
Action vs Light
Both players go for standard openings, while Light applies persistent pressure to Action's third base. Light then transitions into mech play, and mass-expands. Action morphs queens and repeatedly manages to do damage to Light, though Light manages to hold on to one mining base.
Despite his only having one mining base, Light also has a menagerie of siege tanks, which he employs to great effect, wiping out Action's mining bases and smashing drones. Action is forced to GG.
Stats vs ZerO
Both players open standard, though Stats attacks early with +1 zealots. ZerO takes an enormous amount of damage, affording Stats a sizeable economic lead. ZerO then moves into hydra/lurker play, but Stats keeps him entirely under control with a high dragoon count and consistent storms.
Stats crushes ZerO under the weight of his superior production, like lurkers crushed under the weight of so many dragoons.
Perfective vs Free
Free goes corsair/reaver, adding an island expansion, while Perfective counters with a four-base hydralisk hanbang. The hydra attack overwhelms free, who then GGs, though it seems somewhat premature.
The most effective summary of the day is that shot of Free, sitting in the booth, looking unassailably miserable and quite alone.

---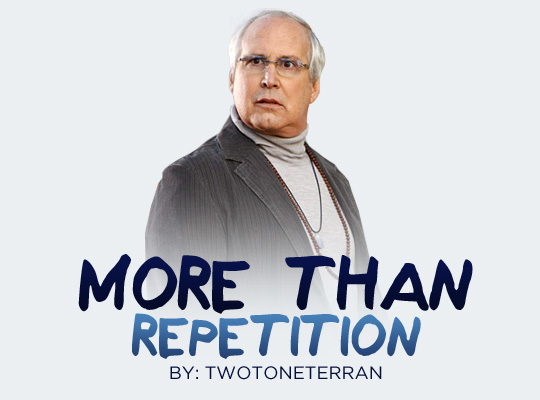 It is not hard being a KT fan. Everywhere I see fans and writeups, I see despair about the woes of their team, how hard it is to root for them, and how much they have to overcome. Complaints of inconsistency, lack of a viable ace, star players slumping, rookies underperforming, choking players, ad nauseum. KT has its fair share of nearly every one of these problems, maybe moreso than any other playoff worthy team, but it's still not hard being a KT fan.
Why not? Flash is hurt! Stats is slumping! Action blows! Winner's League Wonders! KTFlash! There's plenty of criticism to go around for a team that finished 3rd in the league despite mounting problems.
It's been a long season.
But who cares about that? KT is awesome and here's why: No other team has a 1-2 combo like Flash and Stats, evidenced by Flash being the #2 proleague winner and Stats being the #4. Critique of not being deep, despite the fact that KT's often maligned zerg line keeps churning out enough wins to let them muscle past so called "deep" teams like STX and Woongjin. Not only that, but KT didn't win a single Bo7 by taking it to the Ace Match. Where are the cries of KTFlash? Pray to win 3 sets and throw Flash in the ace match? Sorry, I think we'll just win 4-2 or better instead. KT might not be the strongest line-up on paper, nor your favorite liquibet pick, but that doesn't matter. Oh, and on top of that? KT are the defending champions, and they play like champions.
What does KT do when viciously 4-0'd by STX in Day 2 of their series? They don't shrivel up and die, they fight back and win with "subpar" players like Hoejja, Barracks, and Crazy-Hydra. When they're down a set to the newly loaded Woongjin team, they spit in the face of the Woongjin Zerg moniker and throw KT Zerg after KT Zerg like zerglings to crush Woongjin's hopes. KT isn't a deep team, but it isn't weak either. A lot can be attributed and criticized about how well certain players play, but KT displays the intangibles that belong to every champion team.
This team has balls. This team will toss a rookie zerg out twice in a row in game six to close it out and, without a flinch, some nobody named Roo put to bed the vaunted Woongjin team. We throw players on bad maps and bad match-ups and still cram our wins down your throats. You know what else this team has? The greatest reason in the goddamn world to bring home the trophy.
We've got inspiration. Whatever self-aggrandized motivations all our teams have for wanting to win and become champions, they pale in comparison to KT's drive to bring home a giant win for Violet. It's not every team that suffers the loss of not only one of their best players, but their most exuberant and lovable characters -- the one that keeps the personality of the team alive. KT has more than just a star-studded roster, a pedantic history, or some "thirst" for a title. We've got someone to play for and it's more important than repetition of a title run. If Violet can take on cancer with a smile on his face, who is KT to shrink under the gaze of CJ and SKT? I'm sure I'm not alone in KT fans and KT players who want Violet to be Kong Dancing in Shanghai, whether it be in person or in spirit.

---
It had been two long sleepless weeks for the CJ Republic's forces, awaiting the results of the battles that raged on the border of their territories. As they prepared feverishly for the assault they knew that was to come, they had hoped that it would not come from the mobile KHAN horde, nor from the Star Federation's highly trained and lavishly equipped troops. The Hydra assault team had busily trained everywhere for this moment, through jungles filled with tigers, in knee-deep snow, and kept morale up with movies from home. Commander Moon of the former Principality of Sparkyz could only hope that it was enough. But today, they had to steel themselves, for a roar that echoed from afar told them that a victor had emerged. It was the one they had most feared to fight, but they now had weapons with which to thwart its menace. The only question that remained was if they would work.

As the Grand Marshal of the KT Protectorate walked into the smoking encampment of the Star Federation, he fingered a battered notebook that he had nearly stepped on, detailing the story of one Mustaju, who had been kept as a prisoner by the Protectorate and was now being sent home to STX. He had been an embedded journalist with the Expeditionary Force, and nearly killed by the Ultimate Weapon's salvos against the Expeditionary Force's soldiers. Calm as their leaders were, their weapons proved ineffectual against the Ultimate Weapon, and much as the prior war with the Empire showed, they were a bogus threat against the forces arrayed in this area. However, the Protectorate had suffered in its assault against the Federation, with the Ultimate Weapon taking some grievous damage from a zero-point energy device that they had managed to deploy. However that had not been enough to stall their assault, and the Ultimate Weapon was still standing. "Continue the assault, the CJ Republic will be next to fall." And the Ultimate Weapon once again came to life, its masses of steel and electricity signaling doom to those who heard it.

The Imperial forces waited in silence as its greatest leader marched into the great Imperial Hall, hung with golden banners chronicling the Empire's dominating position in the continent. As he faced the triumvirate of elders that made it possible, he once again reminded himself that the threat of his name as the "Revolutionist" that would overthrow the oligarchy still remained, but had he not proved his loyalty to them, dispatching all who opposed his men with speed and precision? What was it with this Empire that they recruited seemingly unsavory characters like his rival only known as the "Terrorist"? Why was the Terrorist nowhere to be found, and according to some sources he had, in a light training exercise?

But today was not the time to answer those questions. He had the threat of the Republic, and possibly the Ultimate Weapon to think of. The Doctor started to ask him of the threat posed by both, but he dismissed it with a wave of a hand. "The Republic, or for that matter the Ultimate Weapon are only minor hindrances to our goal of once again dominating the continent. We may have been defeated once by the Protectorate, but they have been weakened by the efforts of our intelligence services. We have done our best to find the Ultimate Weapon's weaknesses, and may have found a weak link."

He cleared his throat, and gave them a withering glare that not even his boyish good looks could conceal "I will not allow my efforts, and of my fellow comrades in arms who die so needlessly in vain at times to be for naught in this campaign. By sun or rain, we shall face them in the City of Shanghai, and there, our forces shall drive a dagger at their heart. We shall avenge the shame that we have borne for so long. The Empire shall be proud once again."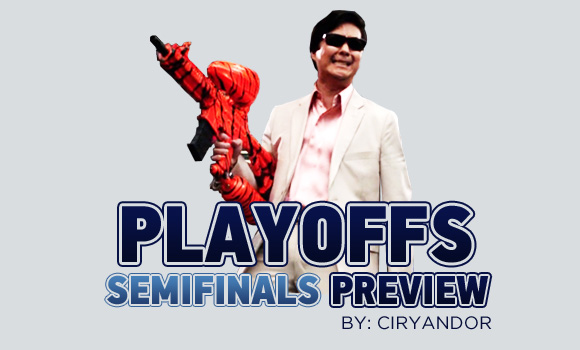 KT Rolster vs. CJ Entus
A team that was peaking at the right time with the right people, led by a clutch Terran who made sure they won the games that mattered. A team that had been stretched nearly to the limit in its effort to reach the top. Opposing them was a team with incredible depth and variety in what they could throw at them, commanded by a crafty Zerg and a solid Protoss. Some have already said that this was history repeating itself. The question is, will it happen again? Will fate make it that there is an inevitable repeat of what has gone before? Or will the change in players make the outcome different?
KT Rolster has once again shown that it is still a force to be reckoned with, but one who has already shown some vulnerabilities in its play. After having disposed of STX, it was treated to a much more difficult path against Woongjin Stars. One could say that Woongjin lost this series more than KT won it, with their second-string players all melting down in a horrible fashion (hOn_sin I'm looking at you). However, that does not take away from KT's accomplishments, with Stats finally in form and winning all of his games in the series, and their Zergs having stepped up their play (see Action vs Light on Day 3) despite still being inconsistent in clinching wins.
On the flip side, CJ Entus is coming off of a two week break, with only Hydra playing in OSL, while Snow and Horang2 managed to qualify for the MSL Ro32. That means that we may be looking at a potentially rusty team, however they are 3-1 vs KT in PL format [2x 4-2 and 4-1 wins vs a 3-4 loss] this year. Still, KT has the firepower to take out CJ's big guns, as shown by WL wins by Stats, Action and of course, Flash. What they do have however is depth; as they can field at least five solid players, though one of them (Leta) has been notorious for choking in pressure situations. Despite that, they are still the deepest team in PL right now in terms of consistency, and they have to leverage that advantage if they want to get to Shanghai
What this means in this series is that KT once again has to show that their Zergs are up to the task of taking at least one win for the team if they want to take the series to at least an Ace match, while CJ has to prevent the support for Flash from materializing.

---
This Proleague update was brought to you by Team Liquid's PL 2010-11 coverage team - riptide, HawaiianPig, and Kiante. Joining us from the Community were SirJolt, Ciryandor and TwoToneTerran.

This SPL update has been brought to you by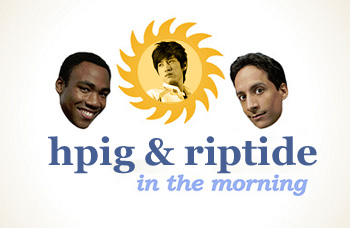 HPig and Riptide in the Moooooooorning